Best PC Optimization Software to Speed up your Computer's Performance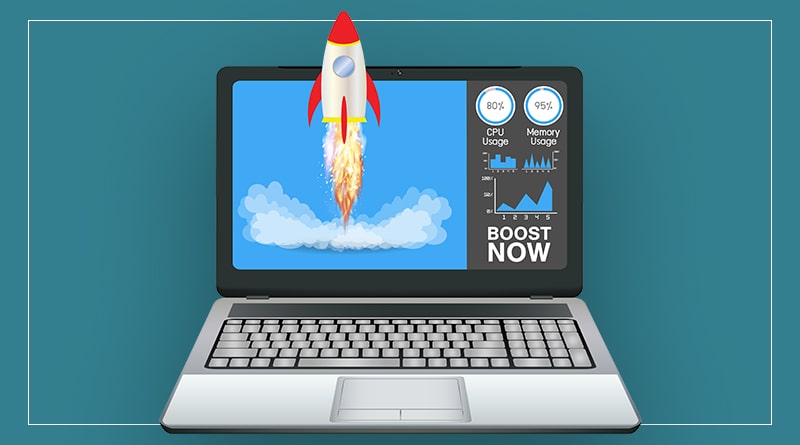 Boost your Windows PC performance with these freeware PC Optimization software
Are you facing performance issues with your Windows PC? You are not the only one! Over time, hard drive accumulates unwanted data which clutters it and hence things slow down. This and other problems caused due to a software, junk files, duplicates, can be resolved by PC optimization software. The only problem that a PC optimization software cannot handle is hardware related.
Also Read: How to Optimize Windows 10 PC for Best Performance
Certainly, most of the tasks these PC optimizers can do, could be performed by you using Windows built in tools, but that will be time consuming. Therefore, here we bring for you free and Best PC Optimization tools that you can use with ease.
Best PC Optimizer For Windows:
1. CCleaner: Professional PC optimization software for Windows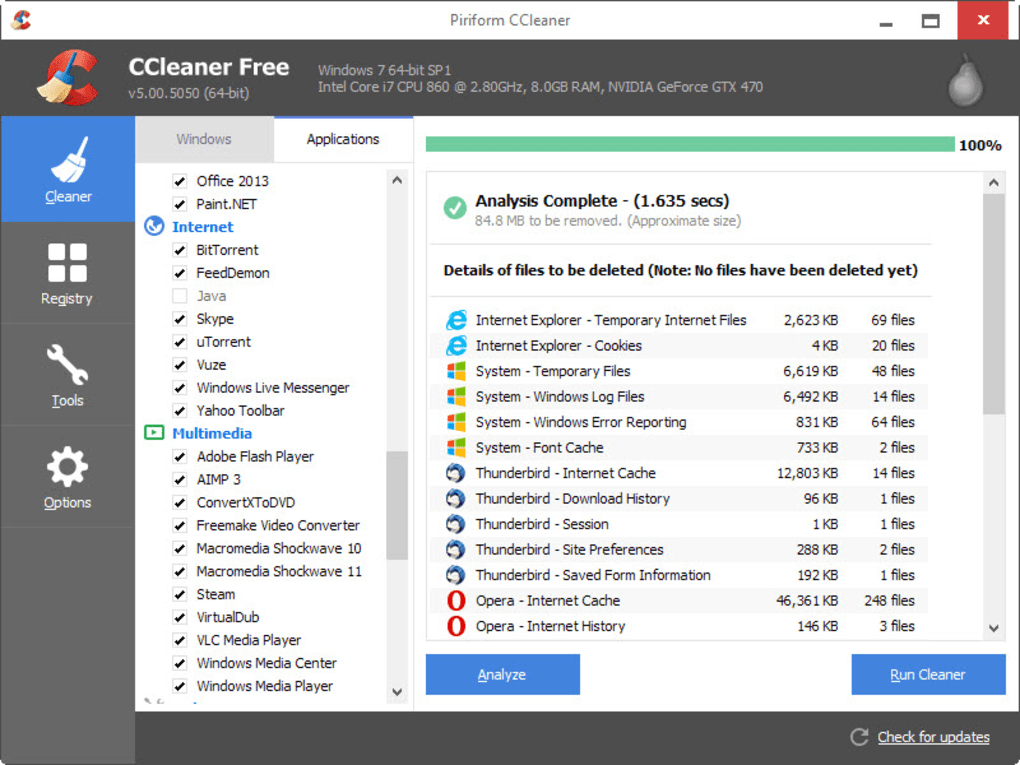 Developed by Piriform, CCleaner is one of the best free PC optimizers, that comes with many optimization tools to improve Windows PC performance. This tool consists of all the essential features that will help you tweak the PC. CCleaner safeguards your privacy and makes computer more secure.
Not only this CCleaner's registry cleaner module helps in getting rid of register errors that clutter the system and make it unstable. Also, using CCleaner you can disable unwanted programs from system startup to speedup computer for free.
2. Ashampoo WinOptimizer: Free PC optimizer for faster, cleaner Windows computer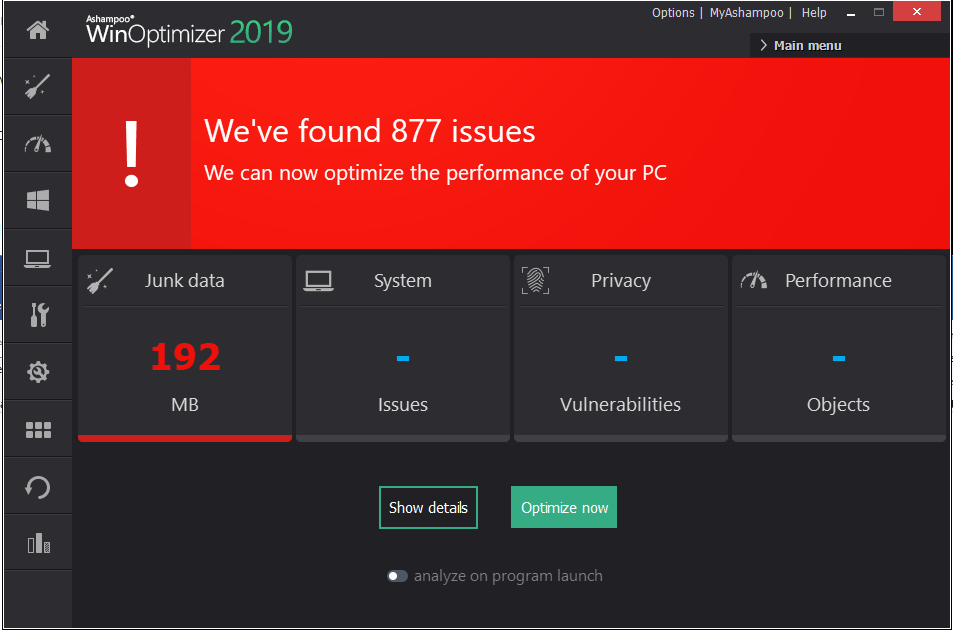 With 11 years of experience in Windows PC optimization Ashampoo offers WinOptimizer as a freeware. This amazing tool makes Windows maintenance easy as it helps to keep the computer running smoothly. Moreover, Ashampoo WinOptimizer is a complete suite that will help to optimize and fine tune your Windows. Using this tool, you can clean privacy exposing traces, stay protected from threats, clean and optimize registry, defrag disk etc.
One of its best features is Startup-Tuner using it you can disable Windows services and can edit startup items. Plus, you can schedule Pc optimization task using Task Scheduler. All these amazing features and more make Ashampoo WinOptimizer best PC optimization software.
Download Ashampoo WinOptimizer
3. Glary Utilities: Freeware PC optimization software with multifunctional tools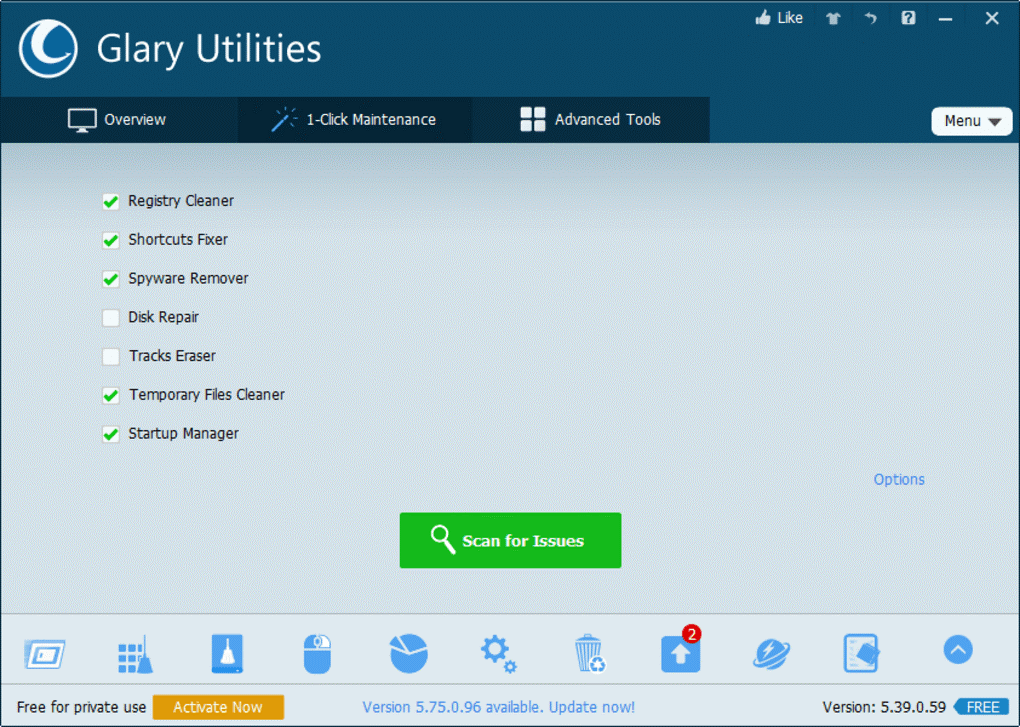 Another best free PC optimizer on our list is Glary Utilities. This tool helps in fixing registry errors, disk errors. Plus, it offers privacy protection, enhanced system performance. Glary Utilities is designed for both professional and novice users. In just 1 or 2 clicks all essential tasks can be performed.
However, if you are a professional you get to use multiple options to optimize your Windows PC. This tool performs thorough scan to get to the root cause of the problem and fix it. Even after being a freeware Glary Utilities offer 20+ PC optimization tools and works wonders on all Windows platform.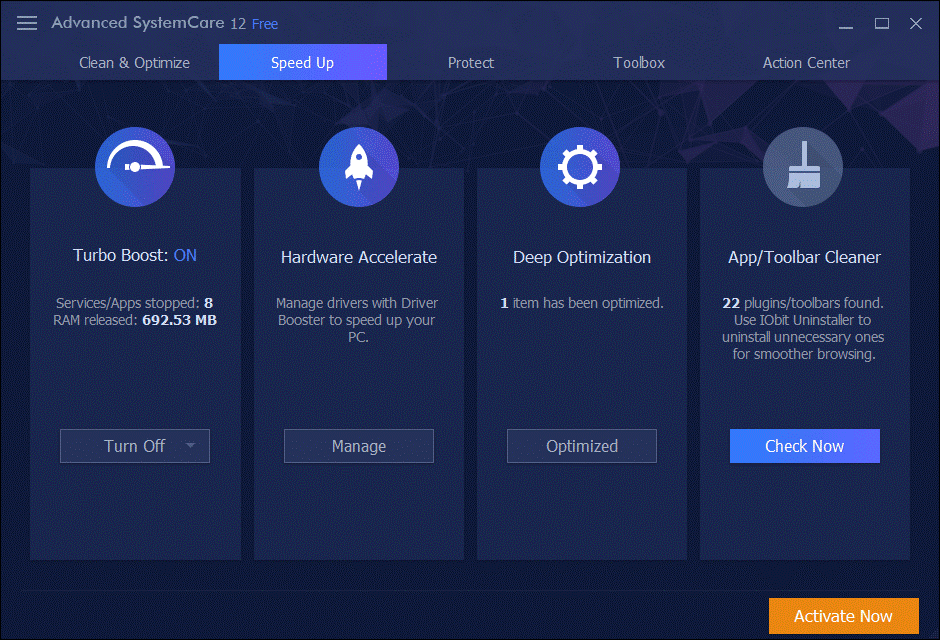 Advanced SystemCare 12 cleans up clutter, unwanted data, duplicate and temporary files that take a huge amount of space on the hard drive. Plus, it handles Startup items to boost PC boot time, optimize browser settings, speeds up Internet connection, monitors, PC in real time to decrease Windows response time and much more.
Along with this, Advanced SystemCare the freeware tool protects personal data, refreshes web browsing, and more. This all in one PC optimization utility effectively speeds up the PC.

So, these are the 5 best free PC optimization utilities you can use to boost your PC performance and optimize it. All these PC optimization software provide RAM optimizer, disk and registry cleaner, uninstall manager, startup cleaner, defrag tool, duplicate file finder, additional Windows customization and much more.
Must Read: Personalize Your PC With The Best Windows 10 Themes
No need to pay a technician to optimize your PC using these free PC optimization tools you can do it all. All the tools mentioned above can be used by both novice and professionals. Hope you will give any one of these tools a try. Do let us know which tool you tried and why. Your feedback is valuable to us.
Stay tuned to learn more about tools for other platforms.