Table of Contents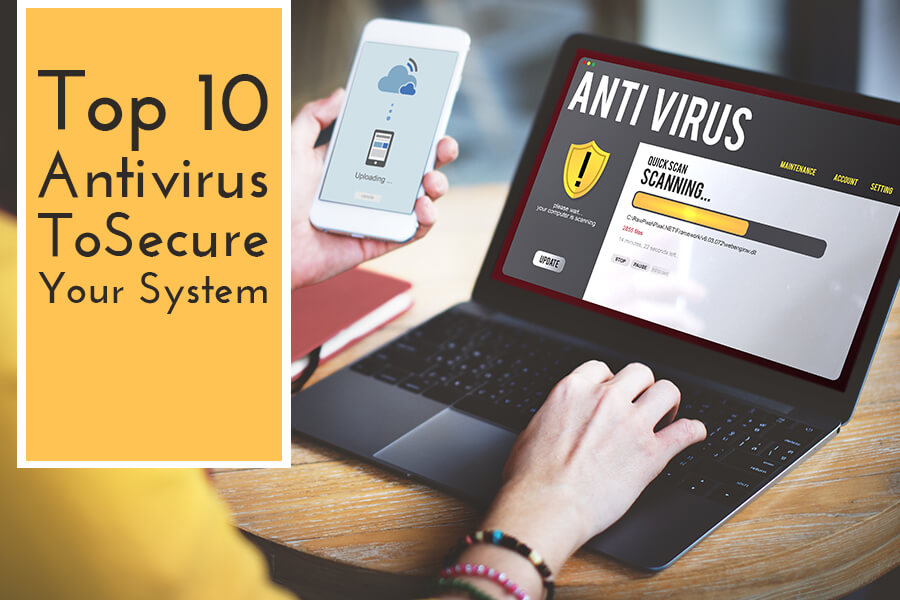 Every system should have some sort of best antivirus for Windows as it will help to fight malicious infections and intrusions. When searching for the best antivirus protection for Windows we keep in mind different features. With that in mind, we have listed some of the best protection tools available in market that will help to secure your system, these best rated antivirus programs provide free services . But if you want you can go their premium service for better protection.
Best Antivirus for Windows 10,8,7 to Protect your Data
Here we list best antivirus protection for Windows:
1. Advanced System Protector
Developed by Systweak Software, developer of many award-winning applications.  Advanced System Protector is the best rated anti malware product with a powerful engine that efficiently scans and removes all infections. The best protection software effectively detects and remove malware, spyware, adware, trojan and any other malicious file/program, thus keeping your system infection free. It is one of the best window security software available in the market.
● Super-fast scan engine allows quick malware detection.
● Get rid of unwanted toolbars and adware.
● Regularly updated security definitions.
● Extremely light on system resources.
● Eliminate system slowdowns caused by malware.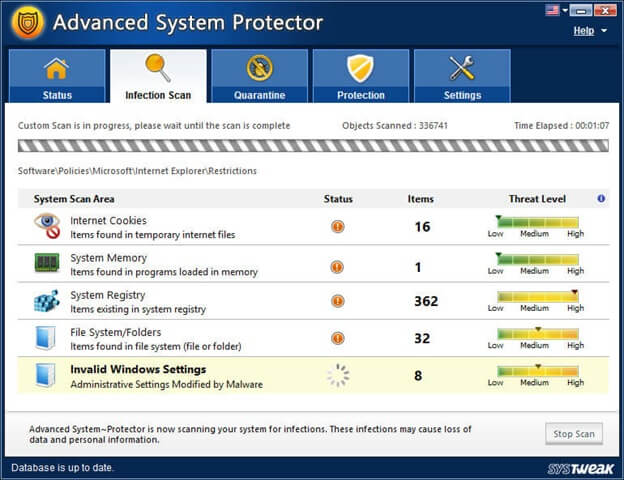 2. McAfee AntiVirus Plus
Macafee provides world class antivirus software. It detects infections in real time and offer other great features. This best rated antivirus comes with virus and threat protection, Safe browsing, shredder, password manager, file lock and other features. McAfee removes viruses, malware, ransomware, spyware and other unwanted programs.
Mcafee offers 30 day trial version of the product
Must Read: 10 Best Anti-Malware Software for Windows

3. Symantec Norton AntiVirus
Symantec – Best windows antivirus software pioneer in antivirus products, they have antivirus by the name of Norton. Norton is a name that every user has heard of. Norton easily defends against ransomware, viruses, spyware, malware and other online threats. Norton uses a technique which they called global civilian intelligence network to detect threats more accurately and in less time. Norton is better than any other antivirus in the market as Symantec is in this industry from a long time.
Norton trial version get here
4. Webroot SecureAnywhere AntiVirus:
Another high rated antivirus which takes less space and fast than any other antivirus. It secures your system from ransomware, viruses, spyware, malware, phishing and other threats. It uses metadata and behavior patterns for the detection instead of database. It judges unknown program from is behavior, it also compares the program from its database and if anything goes wrong it blocks the program and other files.
Webroot have 14 days trial click here
5. Bitdefender Antivirus Plus:
Apart from virus detection ability Bitdefender include password manager, Secure Browsing, File Shredder, Vulnerability Assessment, ransomware protection, and many more. It also comes with Game, Movie and Work Modes which will silent any notifications coming from Bitdefender. It also comes with Battery Mode which will tweak system on laptops and tablets to increase battery life.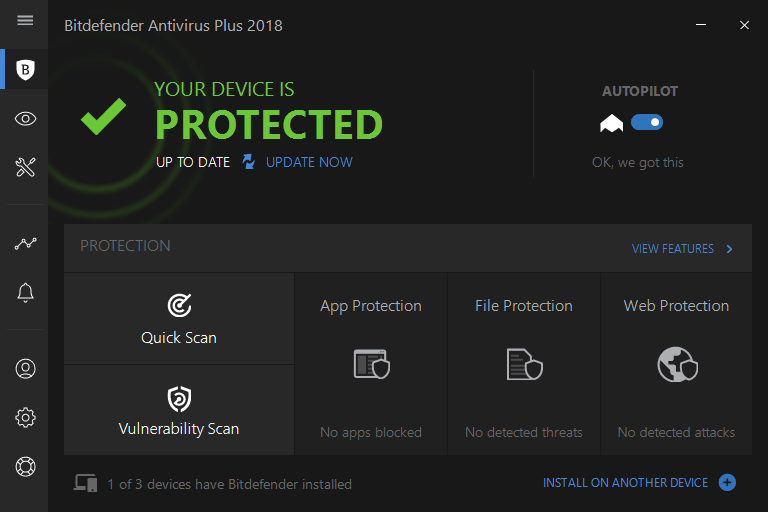 Bitdefender comes with 30 days trial click here
Also Read:  5 Best Ransomware Protection Tools For Windows

6. Kaspersky Anti-Virus:
Kaspersky, another great company with great antivirus. Kaspersky Anti-Virus detect and remove infection in real-time. It also removes ransomware, rootkits, keyloggers, worms, spyware, trojans, adware, malicious tools and auto-dialer. It also adds extra security which you shop online. Kaspersky comes with the kids' safety which blocks content that is inappropriate. This antivirus also includes password manager and file backup and encryption utility which increases the security.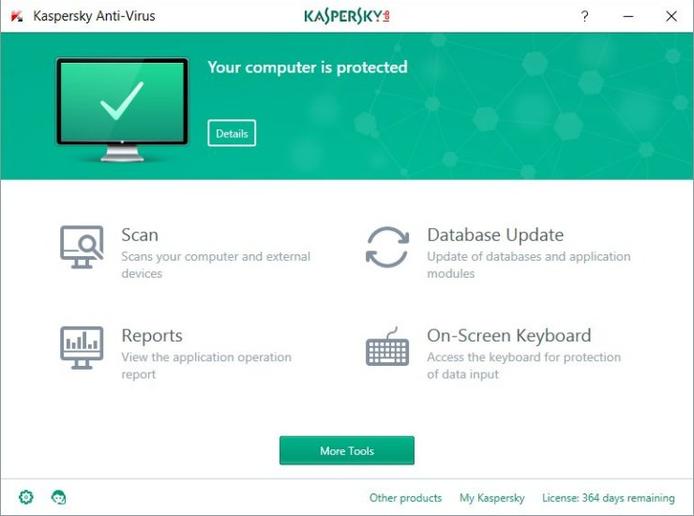 It also have 30 days trial click here
7. Avast Pro Antivirus 2017:
Not the best but does the work efficiently. It effectively Protects your system from malware, viruses, spyware and other threats. It also helps you monitor if router and network are set up properly. One feature that stand out the most is that Avast Pro provides a separate space on which you can test your downloaded files for infection.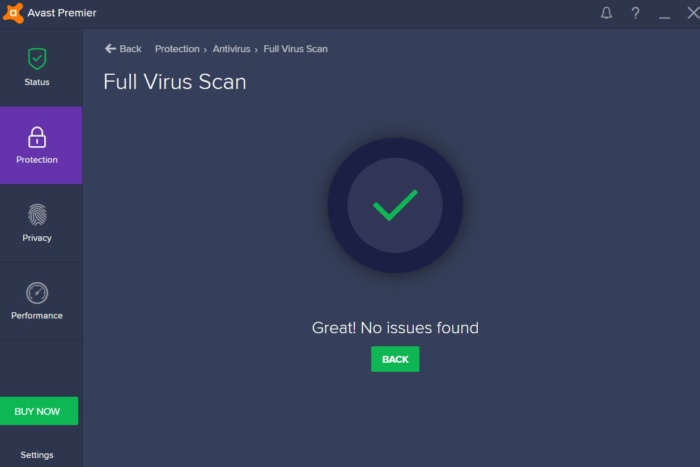 Avast has 30 days free trial click here
8. ESET NOD32 Antivirus:
Easy to install and use, this best antivirus for windows to protects your system from various threats. Now protect your system from different threats without hampering your work due to its little system resources utilization. Also, it provides Gamer Mode which silent the antivirus software and restrict its resource usage giving users undisturbed environment this mode is also applicable for application which are in full screen mode.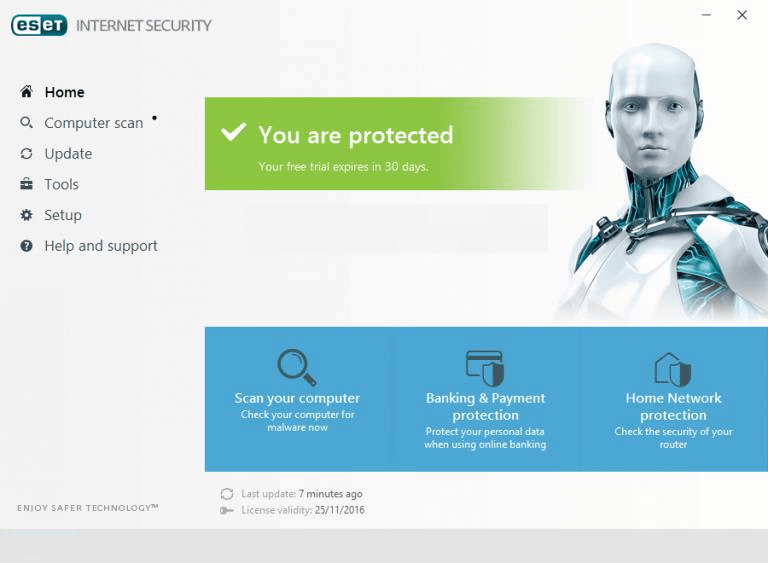 ESET offers 30 days free trial get here
9. F-Secure Anti-Virus:
Secure your system in very efficient way. With its automatic updates and real-time detection, you will get fastest protection against all kinds of threats. F-Secure Anti-Virus protects your system against, infected e-mail attachments, spyware, viruses, and other infections. F-Secure Anti-Virus is very easy to install and it will not cause you system to slow down. It will also notify you about malicious links and websites.
F-Secure Anti-Virus also have 30 days trial click here
10. Trend Micro Antivirus+ Security:
Like every other antivirus it detects and deletes spywares, malwares, viruses and other malicious software from your system. It also protects you from ransomware. Trend Micro connects itself with its cloud servers to get latest updates on virus definitions, which will help you to stay safe from online threats. It also identifies malicious emails so that you can get full security. This was the list of best antivirus and internet security for Windows these programs are proved to be the best virus scanner for Windows.
Best antivirus for Windows is the key to secure your system. We should always use best virus protection for Windows. There are many free antivirus for windows in the market that work to secure your data on Windows. You can choose any from above list to shield your data.