10 Best Anti-Malware Software for Windows in 2020
Wipe out Malware using these best Anti-Malware for windows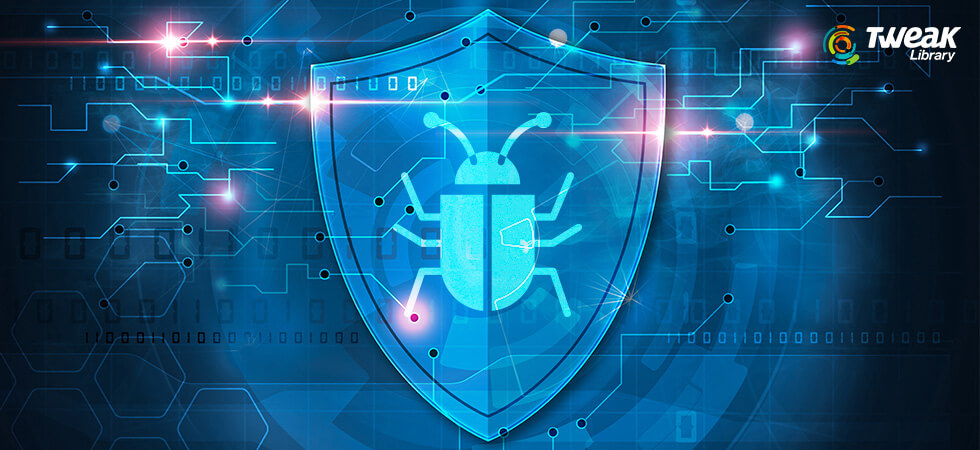 To ward malware attacks, keep Windows computer up and running without any infections best anti-malware software is needed. Also, it is no surprise that millions of computers are infected with malware?
But, what is malware and what should be done to stay protected from a malware attack?
What is Malware?
Malware short for "Malicious Software" is a piece of software written with the purpose of damaging devices, stealing data, etc. It includes viruses, spyware, trojan and other different kinds of malware that gets installed on your Windows PC without the user's knowledge.
Malware is created to steal personal information, commit fraud, make money, etc. Generally, when any freeware or shareware applications, are installed a few unwanted applications get installed along with the main application.
These applications are potentially unwanted applications and they include Adware, Spyware, Hacking Tools and Dialers. To deal with these threats a good anti-malware is required.
Hence here, we will enlist the best anti-malware tools that will take your Windows security to the next level.
Best Anti-Malware Software for Windows:
Your PC needs protection against viruses, spyware, and other threats and an anti-virus alone is not enough. Therefore, here is a list of best anti-malware software to protect your Windows and most recent Windows 10.
1. Advanced System Protector – Best anti-malware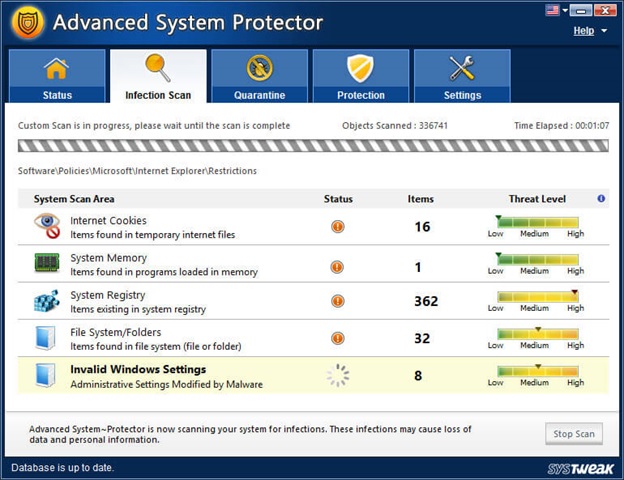 First on our list of best anti-malware software for Windows is Advanced System Protector. This anti-malware tool offers different scan types for thorough cleaning. Using either of the scans you can get rid of malware, spyware, and other threats. If you are short of time and want to perform quick scanning and cleaning go with Quick Scan. For more thorough scanning select Deep Scan. This scanning type will scan every corner of the system and all the files and folders.
Each scan type of Advanced System Protector covers multiple categories. Moreover, you can customize the scan and schedule scanning. Despite being loaded with features this anti-malware is light on resources and takes low storage as well. Not only this Advanced System Protector's – The best anti-malware software for Windows 10 has an advanced scan engine that makes it stay on top of the list.
Features:
Three scan types – Quick, Deep and Custom scan
Schedule scanning
Light on system resources
Advanced scan engine
Regular database updates
Ignore list
Let's try Today! Download 24 Hour free trial version of Advanced System Protector Now!!
Must Read : Latest Computer Virus
2. McAfee Total Protection Antivirus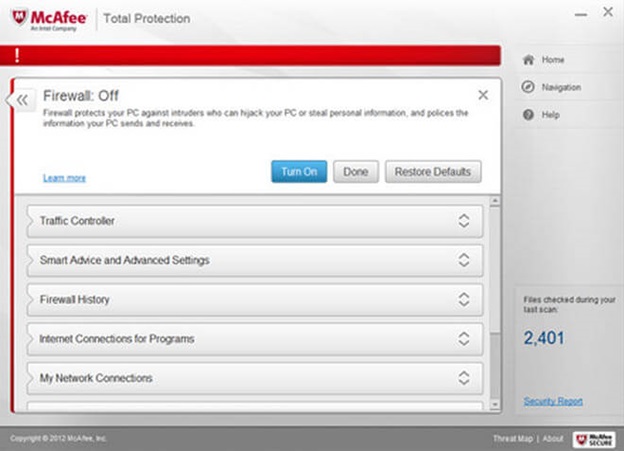 McAfee's Antivirus Software is one of the popular antivirus packages. With its simple dashboard performing quick warfare system scans are only a few clicks away thereby allowing you to keep your system protected.
You can easily configure parental controls, firewall, and anti-spam setting using McAfee. This anti-malware software provides you with extensive customer support including general knowledge-based and frequently asked questions that makes it one of the best anti-malware software.
3. Norton Security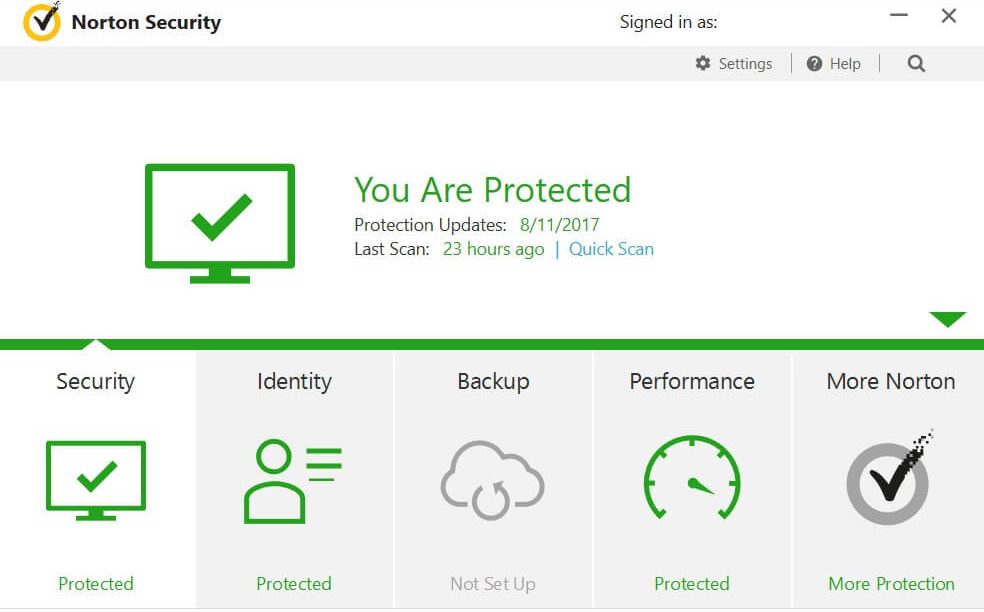 Norton Security offers comprehensive protection against all types of malware that includes viruses and ransomware. There are three variants to choose from, namely – standard, deluxe and premium. The deluxe and premium versions of this anti-malware software offers multiple device security within the umbrella of a single subscription.
Not only this, you can even manage your data protection on several devices via the web portal. The premium variant also gives the facility to back up confidential data like financial files, photos, and other documents.
4. Kaspersaky Antivirus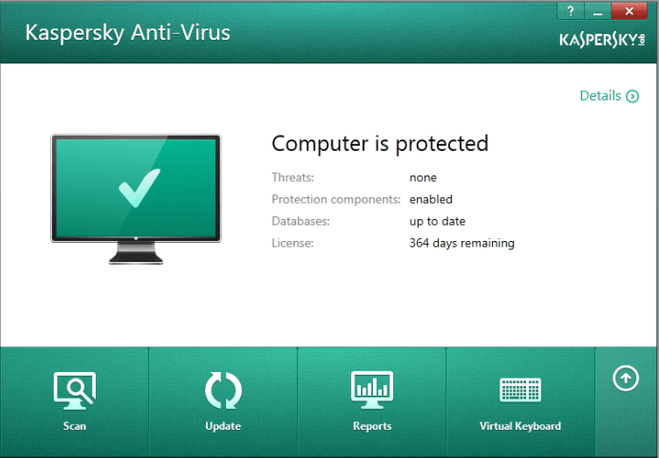 Kaspersky needs no introduction, this one is undoubtedly one of the most trusted anti-malware software for windows. Kaspersky has been a part of over 400 million users across the globe for more than 20 years. This anti-malware tool is an expert in handling all types of existing and future malware, spyware, and other threats.
Not only this, Kaspersky even offers a 30 days trial so that you can see how the product works. Using the trial version you can scan your PC for all kinds of spyware, ransomware, viruses, etc. And, if the traces of any of these is found, they'll be removed without the slightest hitch.
5. Webroot SecureAnywhere Antivirus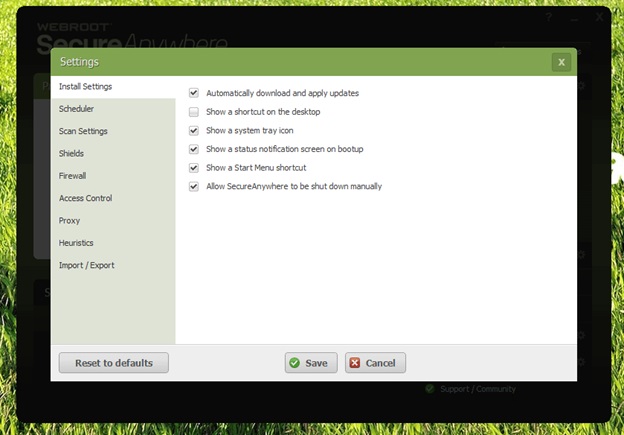 It is a Webroot flagship product and is an entirely clog based anti-malware software. If we dive into the product user-interface and usability it is simple. It offers both spyware and malware removal tool for Windows.
Webroot anti-malware is commonly known for fast scans. You can also quickly configure Webroot right away for features including PC security, firewall, network connection monitoring, identity protection, browser protection, backup and sync, and password manager or utilities. It has real-time protection and file detection.
6. AVG Antivirus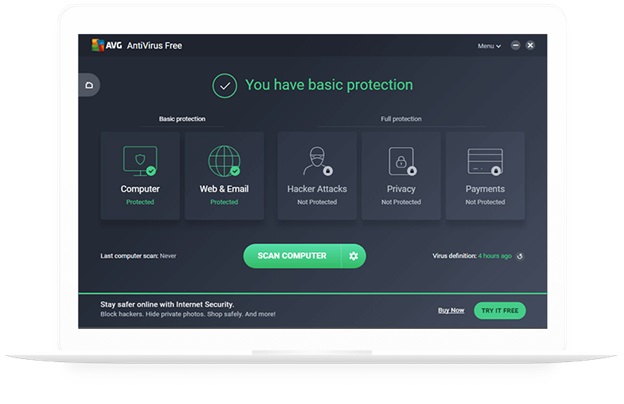 AVG Antivirus malware protection for Windows makes it easy to quickly determine the security and vulnerability of your machine. With just a few clicks you can perform a quick scan, full scan, or performance optimizations for your system. It allows you to easily run antivirus scans, get updates, and change user settings. This anti-malware also features email and spam blocking with PC optimization software.
It is also known for the best spyware removal tool for Windows.
7. BullGuard Antivirus
BullGuard Antivirus is definitely among the easiest antivirus and spyware removal software for Windows. It has a dashboard that quickly and effortlessly determines the security and vulnerability of your system.
Through the intrude of the dashboard, you have access to antivirus scans, firewall settings, online backups, spam filters, social media protection, password manager, and parental controls for up to 3 computers. Users can also take advantage of the BullGuard online chat system and an email system as well.
Also Read: 5 Best Ransomware Protection Tools For Windows
8. Hitman Pro
Hitman Pro is an advanced malware scanning and removal tool that helps to stay protected from advanced threats. This anti-malware software can be used in conjunction with other antivirus installed on your system.
This means if in any case installed anti-malware skipped the malware detection Hitman Pro will detect and delete it.
In addition to this, this anti-malware also offers a strong scan cloud feature to detect suspicious files you aren't sure of.  This anti-malware even includes the ability to create a bootable USB drive so that you can run this security tool directly from the drive.
9. Emsisoft Anti-Malware
Emsisoft Anti-Malware is available as a free download security tool for Windows. It has a portable scanner that can clean any infected system in a matter of minutes.  It has an on-demand scanner and not a real-time scanner. This software is strictly for removal. As soon as you scan the files and folders, it will ask for your permission to remove the suspicious files.
10. BitDefender Total Security
Bitdefender Total Security is a malware cleaner for Windows. It is limited to most essential commands like performing a quick scan or performing a vulnerability scan that will check your setup for potential malware entry points like uninstalled security updates or sometimes even the missing admin password. Bitdefender works against all threats from trojans and ransomware to spyware. In the settings, we can customize the antivirus feature even more.
This was all! These are the 10 best Anti-Malware windows software that will clean your system by removing malware and spyware. Some of the anti-malware software listed are free and some are paid. But this won't make any difference all the listed anti-malware tools work the way it is described. Moreover, these malware protection tools will help optimize disk space and will let your system run smoother.
Download any of these tools today and see how these legal and authentic anti-malware tools work.
Next You Can Read: 
Choose the Best Antivirus for Windows 10
Systweak Anti-Malware: One Stop Solution To Protect Your Android Device
If you find this helpful, please leave us a comment. Also, share it with your friends and family if you find it helpful and informative.
Follow us :