A computer has truly become Man's Best Friend. And there is the only thing that can come between you and your best friend and that is an infected file. Infected files can be categorized as viruses, malware, spyware, ransomware, adware, Trojans, etc. Though these various types of infected files perform different functions they all have one thing in common and that is to disrupt your peaceful life. If you want to maintain your peaceful life, then perhaps you should get a software that can protect you from these infected files. There are hundreds of antivirus software out in the market. How do you judge which one is the best suited for you?
Surfing the Internet with those same thoughts and reading web pages where every Antivirus claiming to be the best one, I decided to make a list of features, which would help me determine the best antivirus for Windows 10. Let me share them with you:
Real-time protection
One of the important features to look out for while purchasing an Antivirus is Real-time protection. While all Antivirus programs can check for viruses when you run a scan, the best ones would be to keep a constant watch without you asking it to do so. That means it would be always active and check for new files that enter your system through a Flash disk or download via the internet.
Cost
When classified on the basis of cost Antivirus fall in two categories paid and free. Before judging which one you should opt for, you must know that new viruses and malicious files infect the internet almost every day.  These antivirus companies employ researchers who monitor any suspicious files and create antidotes for them. This information reaches your computer by the updates pushed out by the antivirus developer. This way your computer always stays safe. I am sure that you are aware that research incurs the expense. Why would someone do extensive research free of cost? Would you trust free research over a paid one?   I would not recommend you to go for the most expensive product in the market but I would also never recommend using a free antivirus as well.
Free Antivirus software offers basic features like virus detection and removal but there are other advanced features like daily updates, technical support, browser protection, etc. that you cannot get when you use free antivirus.
Terms of Payment
Once you have decided to opt for a paid antivirus, there are a few things you must consider.
Yearly Subscription. Most of the paid antivirus provides a subscription for one year. You will have to renew the subscription every year. So, keep that in mind and consider it as annual fees and not a one-time expense. Also do read the terms and conditions to identify if the price charged while checking out on the shopping cart is the final price or will there be additional charges for updates and upgrades.
Bundle Software. Most Antivirus selling firms have started to bundle their software with other essential tools like password managers, online backup and storage, etc. You need to choose wisely and opt for the software you really need. You can always get Google storage for your online storage for free and to back up your computer in case of a system crash, click here.
Support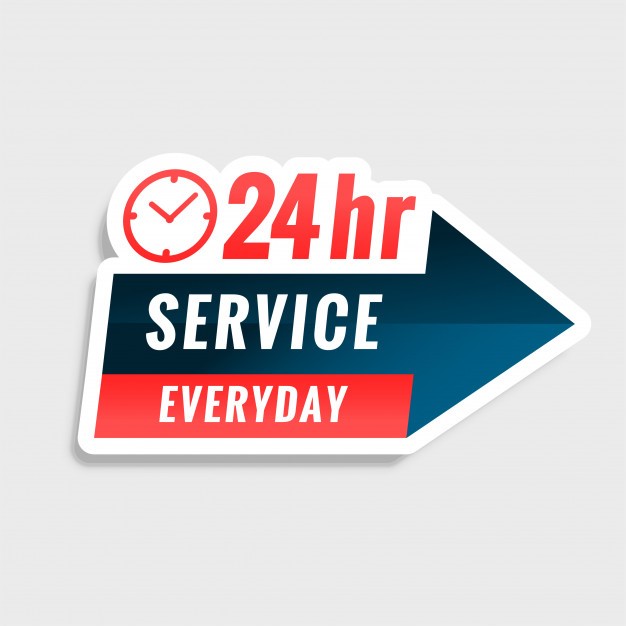 If you are paying for the software, then you are definitely entitled for support. Check out the methods of communication with the company. Generally a three-channel communication method is followed, Phone, Chat, and email. It is important that you choose an antivirus that has its support lines open 24/7 so that you can get assistance whenever you need the most. Providing support will be included in the amount charged for the software in the beginning and must not be charged as extra fees. Apart from direct support, do check out the software's webpage for help section which may include forums, knowledge base and video tutorials.
Privacy Policy
As the antivirus software will scan all the files of your computer, It will have access to your personal information as well.  You must read the privacy policy carefully to know if the antivirus will collect your private information and how will it be used. There were reports in the past that some free antivirus companies covered their cost by selling information to various marketing companies.
Additional Features
Most of the paid antivirus software provide extra features related to the security and privacy of your computer. Though all of the features may not be useful for you, but some can prove beneficial.
Secure Firewall. Windows 10 does boast of a secure firewall but with my personal experience, third-party firewalls receive updates much faster than Window's firewall. Updates provide latest instructions to the firewall informing it about the latest malicious files.
Parental locks for devices used by children. This can help monitor and prevent children from accessing websites with unsuitable content.
Provide protection. A simple antivirus would scan, identify and eliminate viruses only. But there are software which have been developed to carry out multiple tasks and identify other malicious files like Malware, Spyware, Ransomware, trojans etc.
Constant updates. A good antivirus would provide constant updates to the user and identify suspicious files to prevent any mishap.
Many Antivirus programs provide useful tools such as backup and recovery. These can be proved useful in case of a system crash or boot sector virus.
Performance booster. Removing any malicious files is important but there are other files which can be termed as junk such as cache & cookies, temp files and others. Some Antivirus programs provide a facility to remove all the unwanted files thus freeing space and improving computer performance.
Email protection. A traditional antivirus would scan an email attachment after it is downloaded. But there are some Antivirus software which scans the emails and their attachments before having to download them.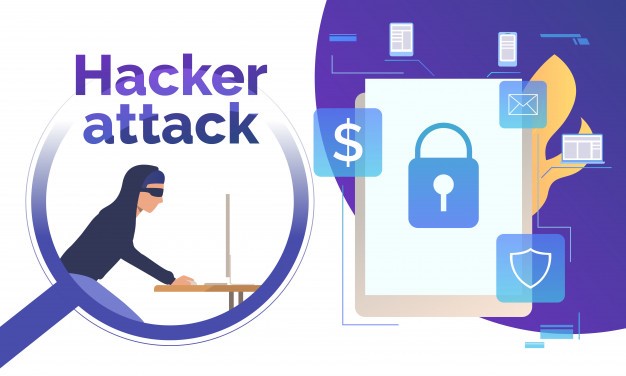 File Shredder. Did you know that a deleted file can be retrieved using the help of data recovery software? However, once you shred a computer file it becomes unreadable and is replaced by 0 and 1. This is a very useful feature in case of infected files which can permanently delete those files.
Password Manager. Sometimes it becomes difficult to remember so many passwords that you wish someone, or a software would remember them for you. Password Manager does the very exact task of maintaining all your passwords and provides auto sign-in feature.
Browser Security. Internet can be accounted as a source of virus infection. Internet is also accessible through browsers. Think of browsers as the door of your house which must always stay closed and secured, allowing known people only. Browser security works in the same way providing ad blocks and other restrictions which do not allow files to be downloaded on your computer without your knowledge.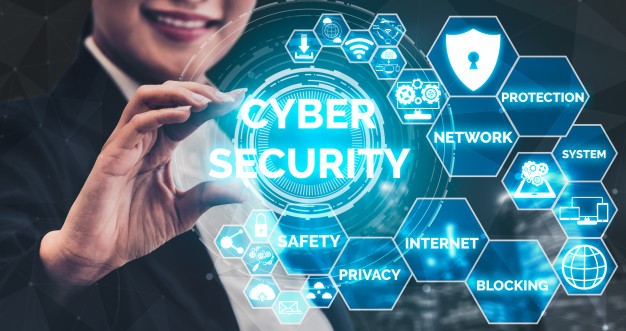 There is no end to what a modern Antivirus software can do to become the best antivirus for pc. Furthermore, these software facilitate autoblocking of suspicious sources of data, quarantine infected files, stop virus from spreading to other devices and much more.
Trial Version
It is important to try the software before you buy it. All known manufacturers do provide a basic free version or a full version for a limited time. Trying the software will help you decide based on many factors like:
Easy to Use
Ease of usage is very important. All features of the software must have a setting that can customized within a few clicks. If you must spend time locating a file shredder or parental control options for more than a couple of minutes, then I would not consider it to be a well-designed software. Installing the trial version will also help you judge the interface of the software and you can find if you can become familiar within a few days. Remember, once bought, you have to use it till the subscription ends.
Compatibility
Installing the trial version and running the software for a few days will ensure that the software is compatible with your computer and functions smoothly. This is important especially in case of older machines that require light load software. In case of newer machines, issues can arise if the antivirus software uses the same CPU resources as your favorite task be it playing games or watching movies. Antivirus would be constantly running in the background and at the same time if you play a heavy-duty game then the processing speed would be shared and the performance of both the tasks would be affected.
After installing trial versions of many antivirus software, I have come across a list of five best antivirus for pc, which might ease your search and help you to decide the best antivirus for yourself.
1) Advanced System Protector. Advanced System Protector is a powerful software that can clean all types of infected files like virus, malware and spyware. It boast of super-fast cleaning and offers multiple scan modes.
Download Advanced System Protector
2) Kaspersky. Kaspersky provides all the features listed above and has two versions: Home and Commercial. It boasts of 400 million plus customers and supports Windows, Mac and mobile devices.
3) Norton. Perhaps one of the most brand in Antivirus products, Norton has the maximum number of products catering to its million of customers globally. From Heavy duty antivirus to small VPNs, Norton has it all. A 24/7, 365 days tech support is a facility that many don't provide.
4) Bull Guard. With its own secure browser, Bull Guard is undoubtedly the best antivirus for laptop users. With a world-wide support, Bull Guard has 18 years of experience of providing security solutions to its customers.
5) Heimdal Security.  As per Norse Mythology, Heimdal was the guardian of the gates of Asgard, or Thor's home town. The name, itself suggests that no malicious force can enter your computer without Heimdal security's permission. It features quick scan for recent and critical files and full scan for all files.
Decisions to buy an antivirus must be taken with great care and consideration. You must first check the features that the antivirus provides and then download the trial version and check it for a few days. If you don't find a trial version for a particular software, then you might consider skipping it for it is not something you can risk your hard-earned money for. Remember, an Antivirus software might remove malware and other worms and trojans, but an Anti-malware software will just remove malware and not viruses or other infected files. Also never try to install more than one antivirus on your computer at a given point of time.