Falling behind on your personal and professional commitments? To do apps are here at your rescue. Such apps make it easy for you to outline the several tasks of the day and when your tasks are neatly outlined specifying what is to be done when the chances of you forgetting would be less.
Best To–Do Apps for Windows 10 PC/Laptop (2022 Edition)
Here is a list of to-do app for Windows that will not let a single task run out of your site and mind.
1. Microsoft To Do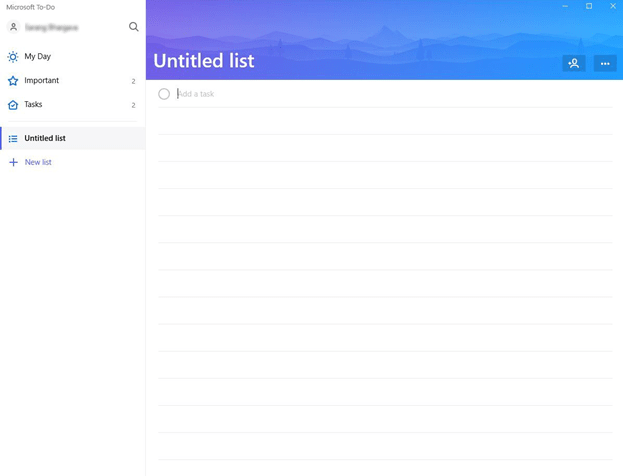 A great task list app that places your tasks in front of your eyes and helps you plan your day like a pro.
Features:
Cross-device functionality. Write your tasks on one device and access them on another device.
Color code your tasks and attractively manage tasks.
Share your tasks with people by sending invitation link.
Switch between multiple accounts – work, school and personal.
Attach files of up to 25 MB to any task.
Rating: 4.7 stars
2. Todoist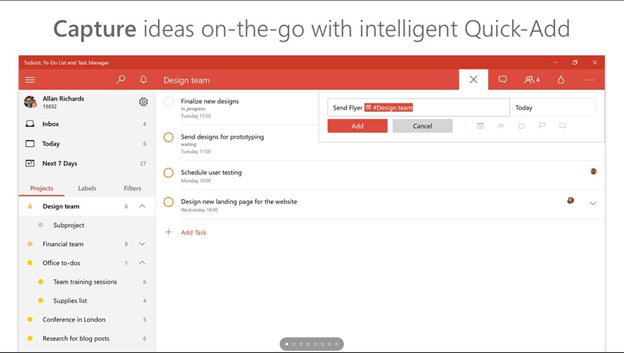 Another awesome task list app Todoist has already been nominated for several awards in the past. Although free, you can buy the premium version of the app to get hands-on some of the powerful features.
Features:
Offers 60+ popular app integrations like Dropbox, Zapier, Amazon Alexa and many others.
Set color-coded priority lists for the most important tasks of the day.
Designed well for Windows 10 interface. Includes Jump list, live tiles and a 3rd Panel view.
You can pick up tasks from wherever you have left them.
Rating: 4.7 stars
3. Resultivity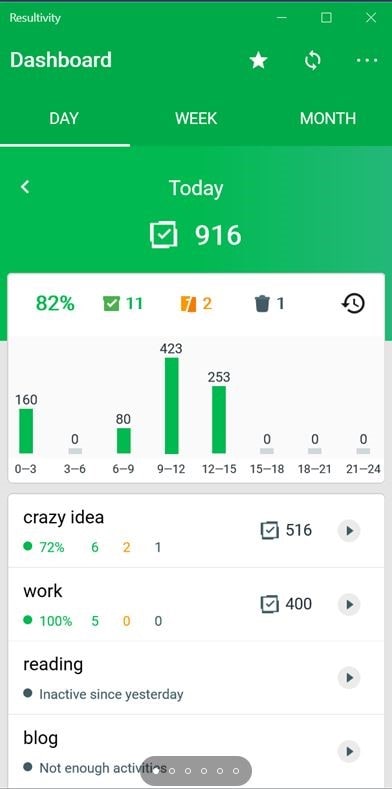 Managing personal tasks just the way they are can at times be monotonous and moreover, you might even lose the motivation to them. How about your change your perspective towards your chores and look at them as a game? That's exactly what the task list app Resultivity does. It revs up your productivity by helping you ace your habits in the most entertaining manner.
Features:
Integration with Google tasks and Microsoft to-do.
Keep a track of your "focus time" and "distraction time".
Keep a track of your priority lists and crush them.
Rating: 4.7 Stars
4. Microsoft Onenote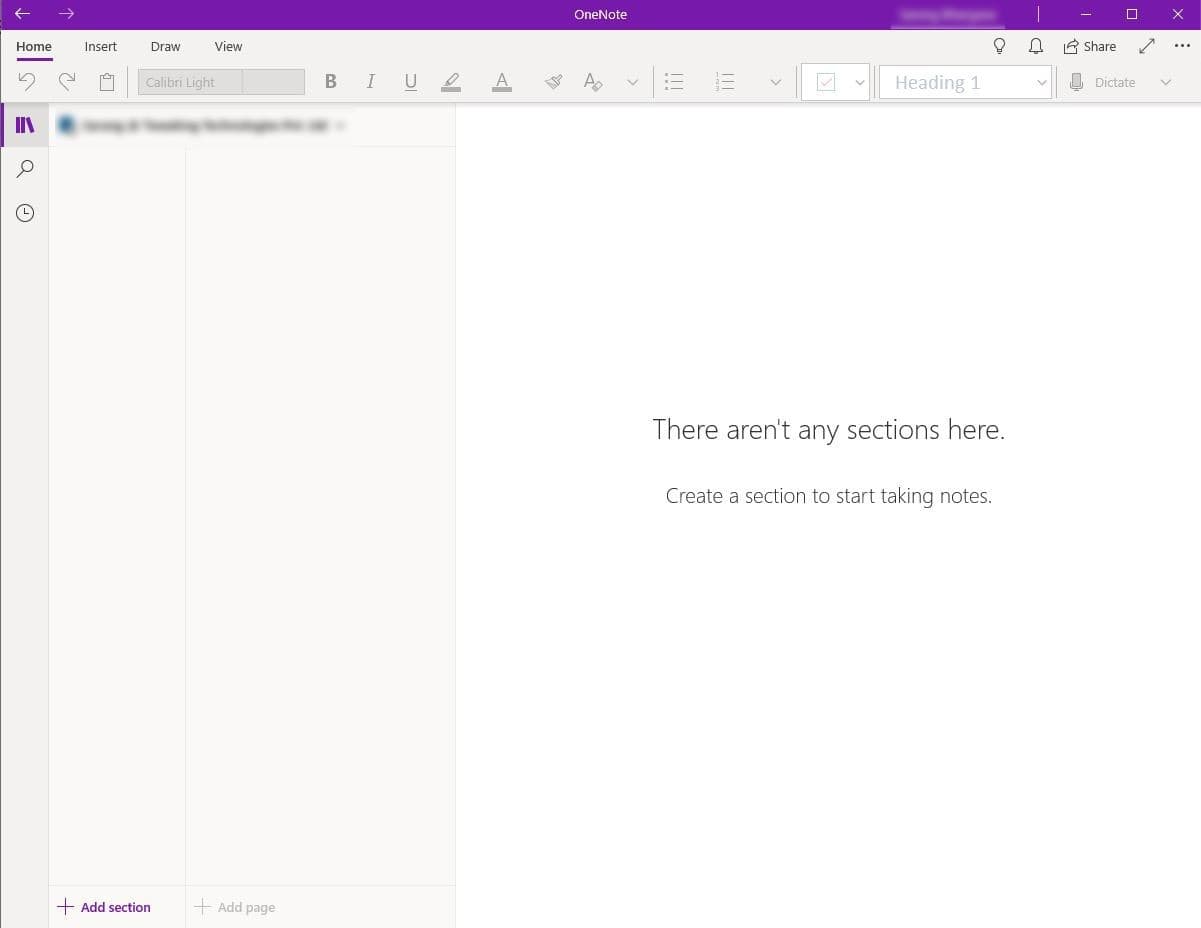 Microsoft OneNote gives you a very familiar feel of Microsoft office, something that most of us are familiar with. It's a spectacular way of nailing your priority lists like a pro. If you have Windows 10, you have it already installed. All you go to do is just explore and get things in order.
Features:
Logically organize content (text, files, photos, etc.) into pages and sections.
Well integrated with other Microsoft Office products. For example, you can export tasks assigned in OneNote as tasks in Microsoft Outlook.
Share and view the edits made by others.
Rating: 4.5 stars
5. Trello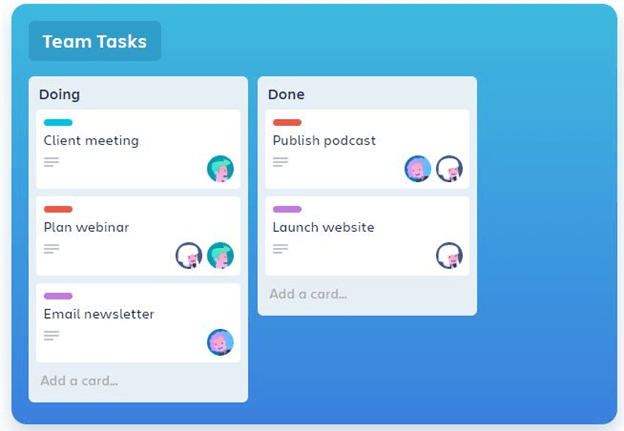 Trello is yet another great personal and professional task management app that lets you have a glance at your task details in the form of Kanban cards. The best part is you can share as many details in these cards and share it with your team.
Features:
Cross-device collaboration makes it easy for you to collaborate with team members even while you are on-the-go.
Trello is available in free and premium versions. The difference between free and premium version lies in the size of files you can attach (10 MB in the free version and 250 MB in paid versions) and the rights you can assign to your team members (premium versions let you assign rights to your members.
Highly customizable i.e. you have the option to customize workflow according to the project.
Rating: 4.2 Stars
6. Evernote
Never miss a task with Evernote, one of the best to-do apps for Windows and other operating systems. It holds the potential to manage multiple notes, tasks and other to-dos that you wish to accomplish in a day. Besides this, you can also scan and import handwritten to-dos for your convenience. Not only this, the to-do list app for Windows helps you to collaborate with others for better management.
Features:
Capability to add to-dos in the form of photos, webpages, or audios.
High syncing capability across all your smartphones, tablets & connected devices.
Can be downloaded for free of cost, which supports 60 MB of monthly upload limit and 25 MB of note size.
Helps users to keep records and organize projects offline.
Rating: 4.4 Stars
7. Nozbe
Next on our list of best to-do list apps for Windows includes Nozbe. The application is known for prioritizing your tasks efficiently. It allows you to integrate other third-party apps like Evernote, MS Office, Google Docs, etc, and more for more productivity. Unlike other to-do apps, Nozbe supports storing and backing up data as well for enhanced security. The application can be easily operated on Windows, Mac, Linux, Android, iOS, iPadOS.
Features:
Excellent user interface which works effectively on any screen size.
Allows you to add comments to each task, or project.
Provides an effortless experience when it comes to effective collaboration.
Helps in organizing tasks based on due dates, priority, and categories.
Rating: 4 Stars
8. Any.do
Any.do is one of the best to-do list apps for Windows, and we certainly cannot deny it. The software is used by millions of people worldwide, as it helps you master your time and never forget an important thing. The application features a clean, simplistic, and easy-to-navigate dashboard, making the entire process of setting reminders and organizing tasks an effortless one. It supports cross-platform syncing across multiple devices as well.
Features:
Offers a Calendar that helps you keep a track of important work.
Allows you to make a grocery list within the to-do application.
Works asa personal assistant, as you can add a task by giving voice commands.
Easy sharing of lists with other people.
Rating: 4.2 Stars
9. TickTick
Our list of Top 10 Best To-Do Apps for Windows PC (2022) will certainly be incomplete without mentioning TickTick. It's a feature-rich application that appeals to GTD adherents. Similar to other competitive task management software, TickTick supports multiple parameters like managing lists, priority levels, sub-tasks and tags. The app comes with a Pomodoro Timer that helps you stay focused during work, and achieve better results.
Features:
Supports adding tasks via voice commands.
Provides a Calendar view to keep an eye on all the upcoming tasks.
Supports drag & drop functionality to add tasks in the Calendar and instantly set due dates.
Provides an effective way to track time and rewards users with achievement scores when tasks are completed.
Shows an easy-to-understand workflow summary to monitor your total progress.
Rating: 4.5 Stars
10. 2Day
Last but not least in consideration, 2Day is a top-notch to-do list app for Windows PC. The application is a suitable choice when it comes to managing a variety of tasks, monitoring overall progress, and more. You have a wide variety of options to sort your tasks, based on folder, due date, priority, tags and you can even manage your custom smart lists. Here's a list of major highlights offered by the 2Day To-Do List app for Windows.
Features:
An effective way to browse your tasks and focus on what matters the most.
Easily sync with platforms like Office 365, Exchange, Outlook.com and more.
Powerful sorting features, so that you can achieve more productivity.
Quickly edit or postpone a task and stay focused on your work.
Rating: 3.5 Stars
Frequently Asked Questions:
FAQ 1
Does Windows 10 have a To-Do list?
Well, the Microsoft To Do app is available for free of cost and can be easily synced across various devices.
FAQ 2
Is TickTick Good?
Yes, TickTick is one of the most popular to-do applications designed for Windows and other operating systems. It features an extensive dashboard with a plethora of features to manage personal and work-related tasks effectively and efficiently.
FAQ 3
How Do I Create A To-Do List?
Well, here's a list of tips & tricks you can use to make your to-do list:
Write down your tasks as soon as you think of them.
Assign due dates to each task you've jotted down.
Limit yourself to 3-5 tasks each day, so that you do not exhaust yourself.
Write down on paper or take the help of a dedicated To-Do List Application for Windows & other OS, so that you do not miss anything by setting regular reminders.
To Conclude
Life is not as simple as getting up, going to work and coming back. There are several tasks in between and when we say several, we mean it. If you are not organized with your tasks, your peace of mind will be in jeopardy. With several options to bank on, pick one of these to do apps and stay on the top of your game like a boss!