Table of Contents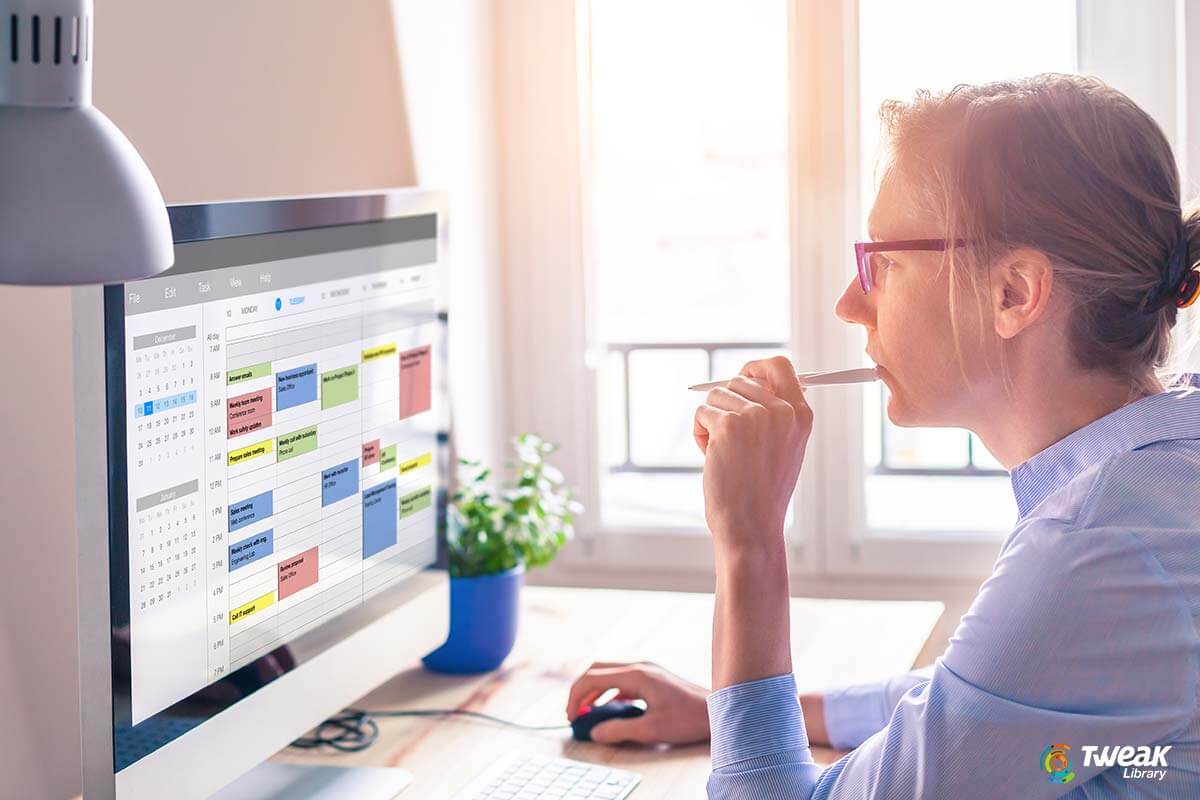 There are a number of tasks to get sorted everyday with. What can help me manage my tasks efficiently? How to track what's done and what's still pending? Yes, an efficient task management software can help you sort with the things in some or the other aspects. You can use these wonderful management tools to manage tasks, to-do lists and project deadlines and much more.
What Is Task Management?
Task Management is more than just checking out items on a to-do list. It is rather an organized system that helps you identify, monitor and manage the work you do either individually or as a team in whole. What is included in task management as a whole? It involves:
Capability to track task progress.
Delegating work to team members.
Establishing deadlines, and
Adjusting and managing work schedules, etc.
How do you manage your daily tasks? Do you orally manage your tasks, or you keep a track of it? What do you use- a software or diary and pen? We recommend using  a tool that is a perfect blend of task tracking and management.
Why Is There A Need For Task Management Software?
A task manager helps you organize your work efficiently to keep a track of every task you and your team does in a day, meet deadlines, manage team and much more. This all seems impossible without a dedicated task management tool. Not only this, an ultimate software helps your team to collaborate effectively, prioritize your tasks, and do much more to keep up with the important tasks every day.
Also Read: Best Time Management Apps
What Are The Best Task Management Software To Seek Help From?
1. Monday.com
Platform: Web/Cloud-Based, Open API, Windows, Mac, iPhone, Android.
While looking for the best task management software, Monday.com tops the list. It is one of the most competent tools that is fully scalable, flexible, and secure Work OS. It not only adds power to your organization to outperform but also lets you and your team to successfully run and manage your projects and workflows with confidence.
Features:
Work in a way that suits your business needs while keeping things aligned closely.
Automate your routine work and focus on what exactly counts.
Integrate Monday to your existing tools and get more out of it.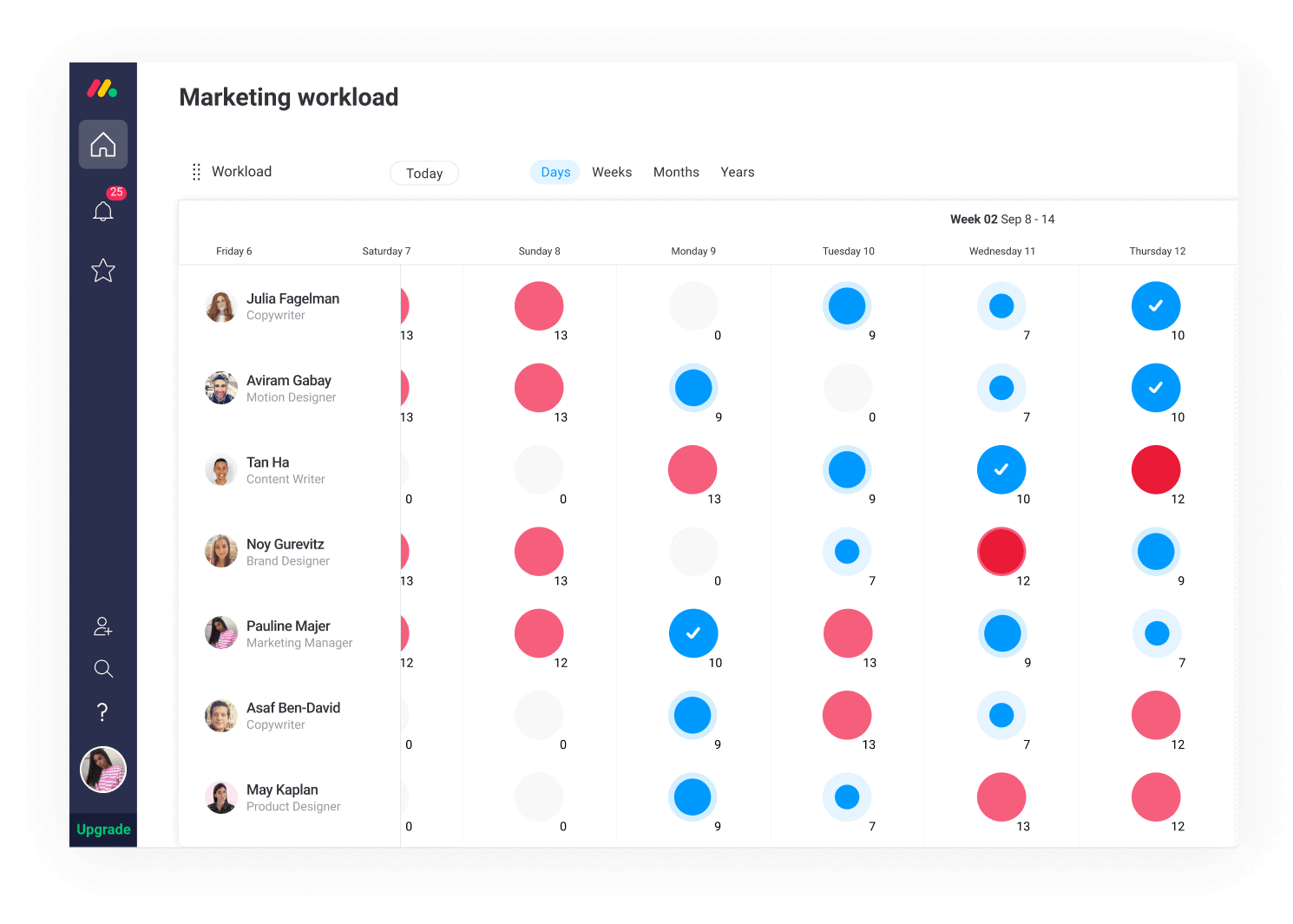 2. Quire
Platform: Android, iOS, Cloud-based
Unfold your ideas using a visual collaborative platform for your next, great projects. Quire is yet another amazing tool that helps businesses in better task management. This cloud-based task management software that allows you to plan, organize and effortlessly execute their projects. Quire has to offer multiple features to let you cope up with better management of your projects and workplace.
Features:
Quire lets you streamline your To-dos visually.
Track your progress and understand the ups and downs.
Saves time and lets you figure out how things work.
Share and delegate tasks to your team in real-time.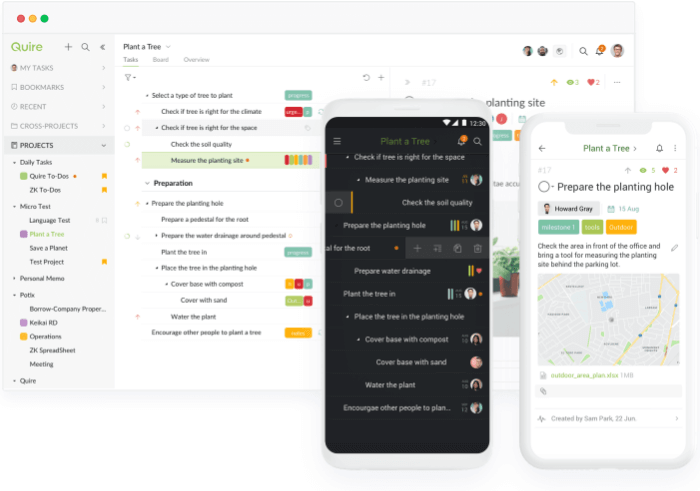 Must Read:  7 Best Note Taking Apps for iPad
3. Backlog
Platform: Cloud-hosted, Android, iOS
Backlog task manager is an all-in-one platform for all your project and code management needs. This free task management software can be accessed by 10 users for one project and with 100 MB of storage. For more projects and users you need to buy a significant plan. With task management tools, you can assign track and release codes right away along with regular project work.
Features:
Manage project schedules with Gantt charts.
Fix bugs faster with regular push notifications, new and old issue updates, etc.
Assign tasks and set a deadline to work within the scheduled time.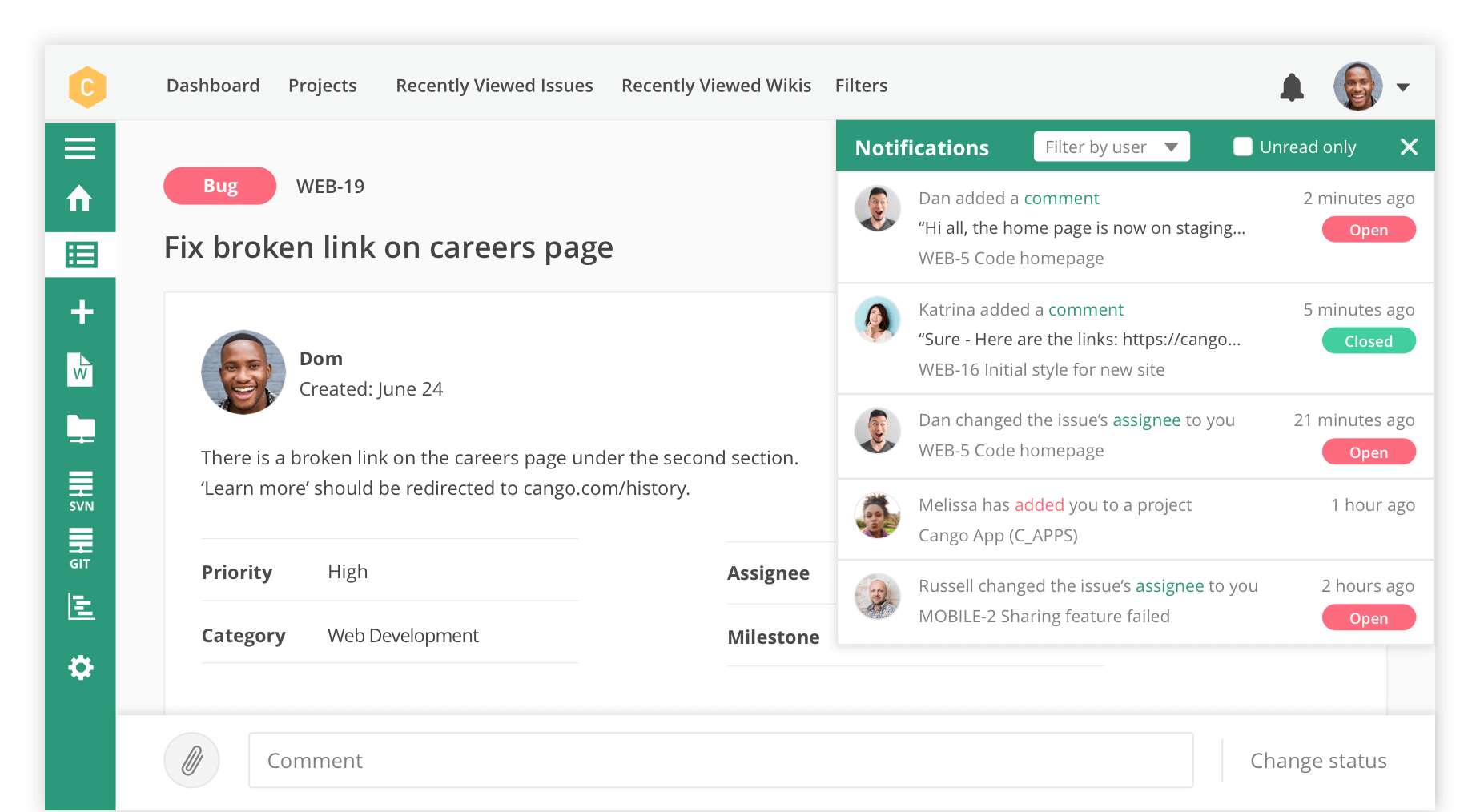 4. Airtable
Platform: iOS, Android, Cloud-based, Windows, Mac
Airtable is yet another in the list of best free task management software that features in task scheduling, Kanban dashboards for task tracking, color coding to prioritize tasks and much more. With its free plan, the users can create unlimited bases and includes a mobile app, team calendars and task management. It has some pre-built project templates (e.g., marketing campaign trackers, product catalogs, blog editorial calendars, event planning tracker, etc.) that can be used anytime while planning for a task organization.
Features:
Suitable for marketing agencies, UI/UX designers, small teams.
Flexible tool to track tasks and all project-related information.
Best customizable templates and collaboration tools.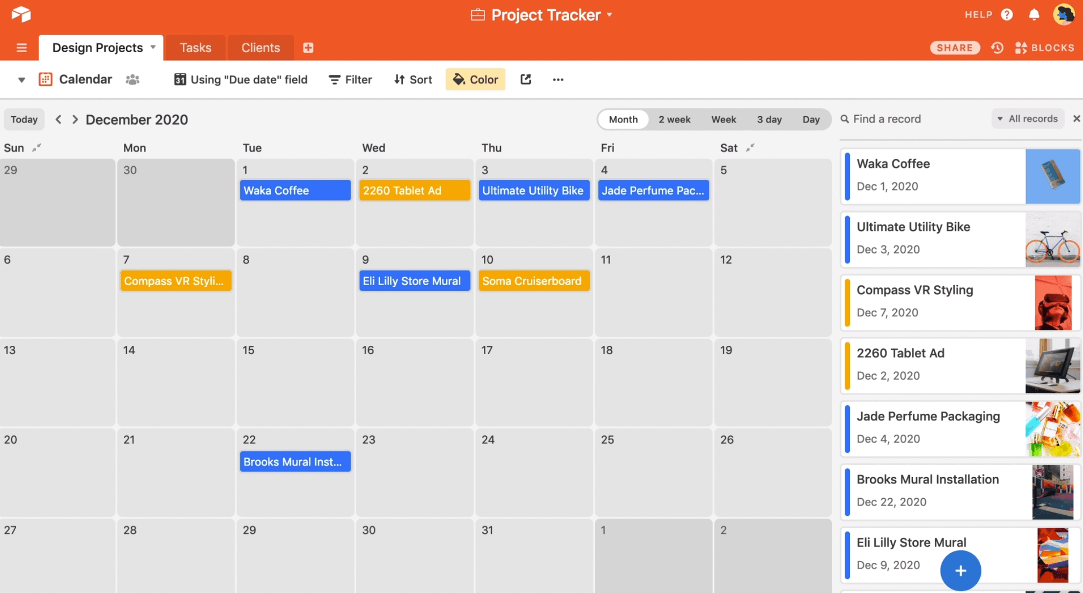 5. ClickUp
Platform: Cloud-based, Android, iOS, Mac, Windows, Linux.
ClickUp is a cloud-based productivity tool and best free task management software that offers multiple features such as dashboard for viewing tasks, drag and drop task reordering and much more. ClickUp is one app to replace them all. It further offers docs, reminders, goals, calendars, scheduling, and even an inbox. With ClickUp you can manage simple to complex tasks and create anything. While switching up to ClickUp you can automatically import all your stuff from other productivity apps.
Features: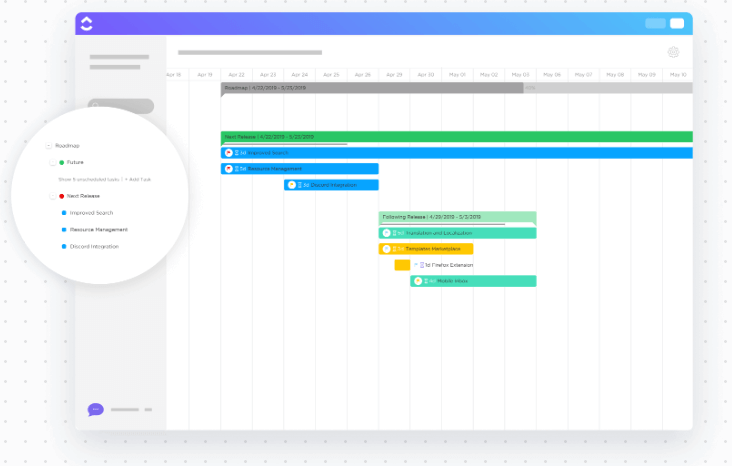 6. Pipefy
Platform:Cloud-based, iOS, Android
Pipefy is another one in the list of best task management software. The tool is tailored to make each department  accomplish more. This free task manager tool lets you create pipes using its pre-built templates. Pipefy will help you get your work done and deliver results in a much more convenient and efficient way. Receive all requests in a single place, take full control of process execution, centralize and automate communication and do much more with this awesome work and projects management tool.
Features: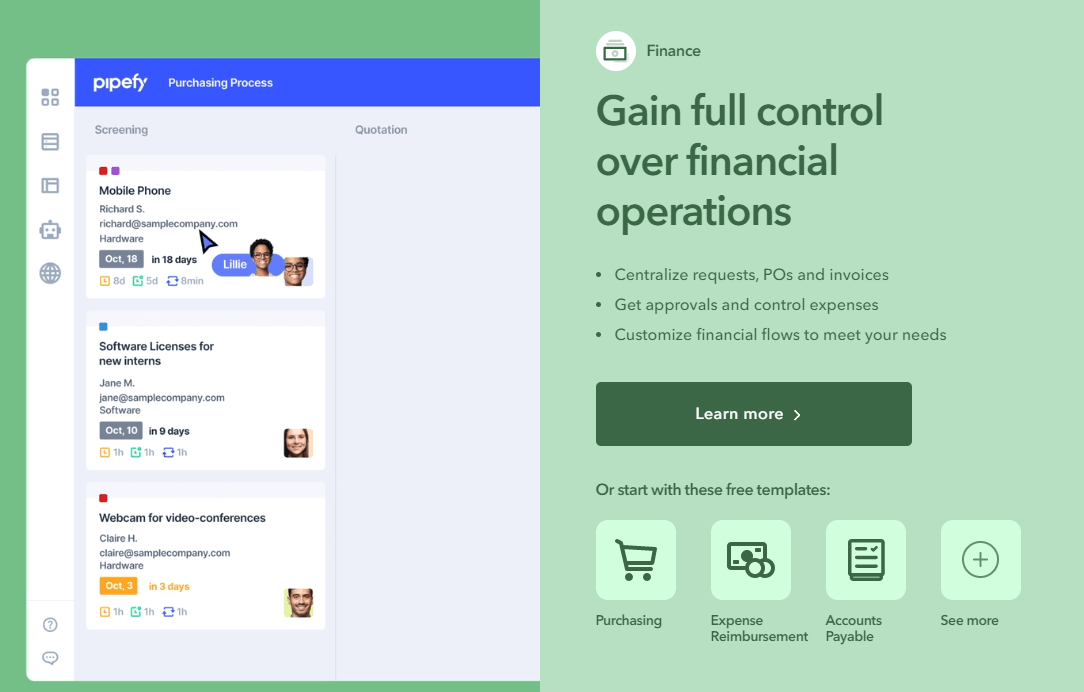 Were We Helpful?
So, this article includes the list of best task management software that not only makes your work manageable but also delivers productive results. Which one are you thinking of giving a try? Let us know in the comments section below.
Also, keep reading Tweak Library for further content updates.
Next You May Like To Read: 
Best Photo Management Software