Quite a large part of your day is spent on your laptop or PC. It is an important tool of the trade that can make or break your productivity, be it at home or at the office. You perform countless tasks and one of these tasks is managing countless folders bundled with several files. When you are dealing with hundreds and thousands of files and folders, things can become cumbersome when you are asked to pick one for further operations. Imagine, if you had to arrange these folders. You would surely have to spend hours at stretch and you might still be finding yourself making errors. That's when you can get colored file folders and manage things in a better manner.
But, the question is –
Can You Color Code Folders in Windows 10?
You might ask if there is a default way in Windows 10 through which folder icons can be color tagged? The answer to this is no, you cannot color Windows folders. The only way through which you can get colored file folders is by using third-party apps.
But, before that, let's talk about to what extent can you customize Windows folders, for this –
1. Right-click on a given folder
2. Select Properties
3. In the folder properties or tab that opens choose "Customize"
You'll come across and will be able to customize properties such as
Kind of folder you want to apply the customization to
The icon that you wish to choose for your folder or
You can even flash the file you want on the folder
How to Color Code Folders In Windows 10?
While you may be able to customize Windows folders as per your liking to an extent, you can color-code folders in Windows with the help of several third-party folder color changer apps.
Apps to Color Code Folders in Windows 10
1. Folder painter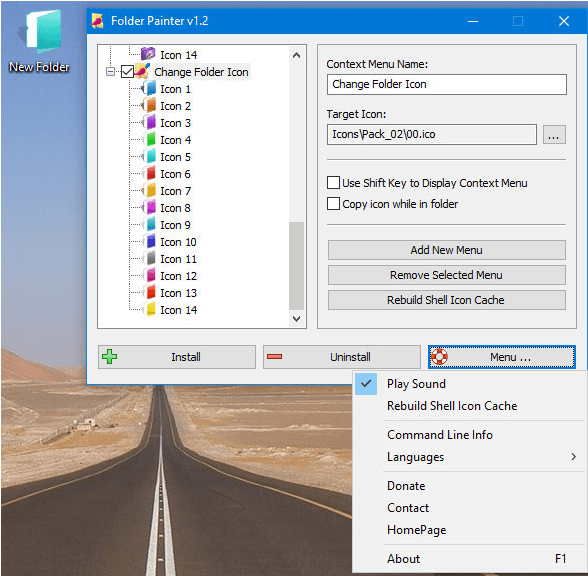 Folder Painter is one of the best apps that lets you have colored file folders in Windows. The best part about this application is that it makes things easy by providing you with a reasonable assortment of colors as opposed to a wide spectrum of colors that could possibly confuse you.
When you download and run the application's EXE file, for once you will be required to enable the 'Use Shift Key to Display Context Menu' option and then you can change the color of the folder by holding down the shift key and then right-clicking the folder. This way you'll be able to change the color of the folder.
2. Folderico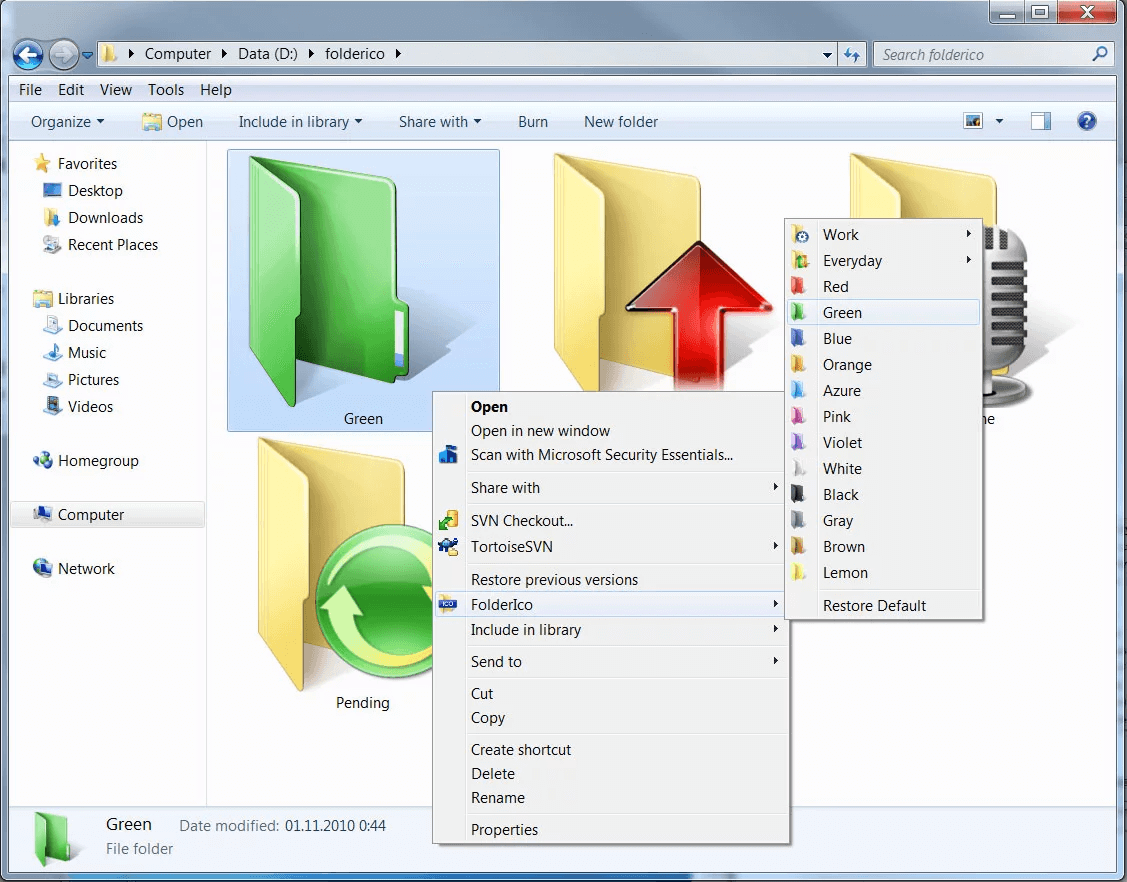 With Folderico you get more than a dozen choices of colors, using which you can color your folder icons. From standard yellow to bright colors, you can change the colors of folders in just one click. You don't just get to add colors, but you can also change the icons of your folders to stylish ones.
While Folderico is decent folder colorizer for Windows, it is extremely light on your computer's resources that's because it uses native functionality of Windows for efficiency.
3. Rainbow Folders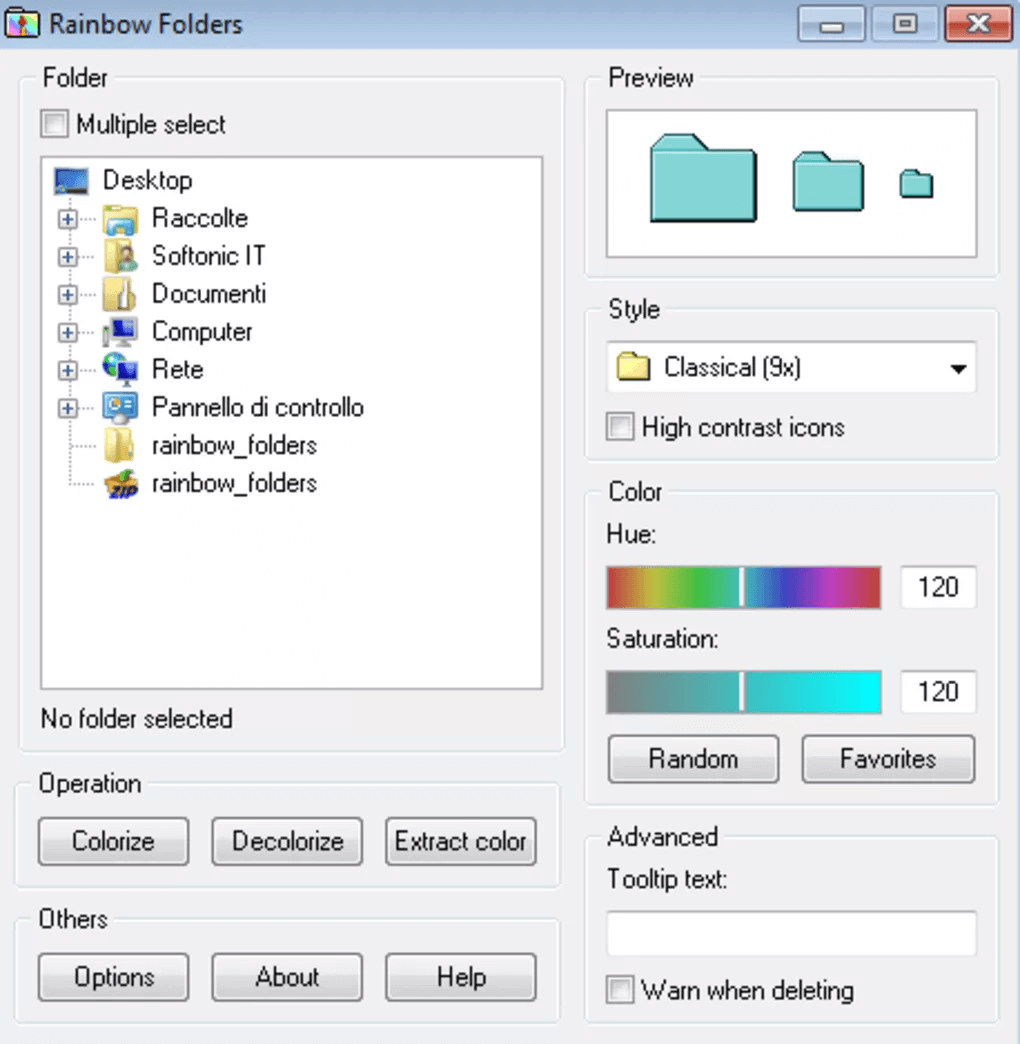 Talking about the best free folder colorizer apps for Windows 10, with most color-coding apps we get to change the color of the folder icons and even customize icons, which is great but, here is how Rainbow Folders take it up a notch, especially, if you fear deleting folders by mistake. You can now protect folders from being deleted by mistake by un-sharing them or adding custom hints. Apart from that, it has an extremely easy to use user interface.
4. Folder Marker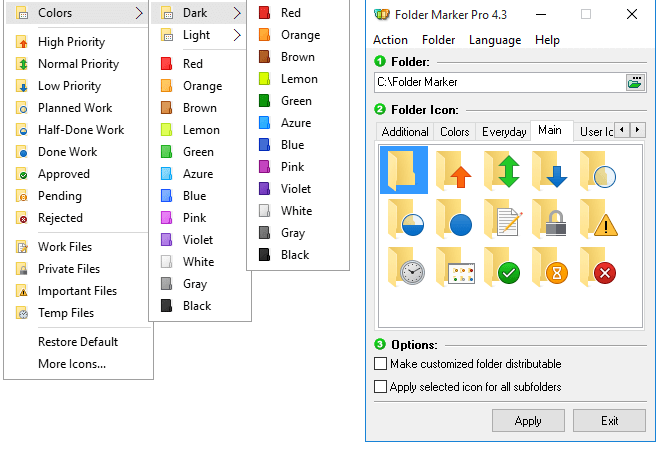 Folder Marker is an exceptional way to color code folders in Windows 10. That's because you don't just get to assign colors to your folders, but you can even change folder icons. But, haven't we mentioned that earlier? Yes, we have, but here, as the name of the app suggests, you also get to mark folders and then change their icons based on priority.
What does marking a folder mean?
Marking a folder means you can choose to change an icon of a folder as a "High Priority" folder or "Work Files". This will make it easy for you to identify so as to what folder is meant for which kind of files.
5. Colorizer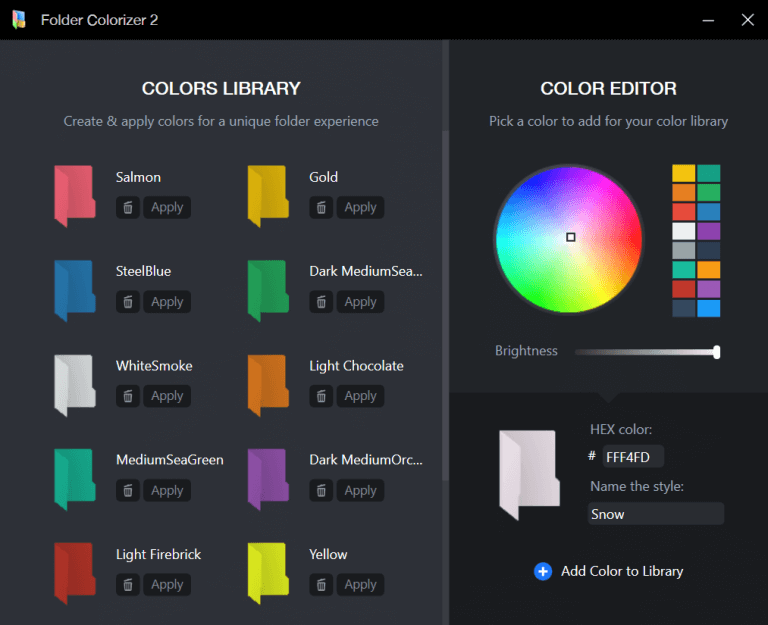 As the name suggests, folder colorizer helps you give beautiful colors to your folders. This not only makes management and identification of folders easy but even interesting. It even offers you a palette where you can play with several nuances of colors or tweak the brightness settings of a folder. Though, this functionality is more to add a unique experience where you can have a totally different color for every folder.
Wrapping up
It's a good site when all our folders are neatly organized with files further neatly placed in each folder. Something that can be achieved with the help of colored file folders. This way we can focus on the other important tasks, rather than sifting through one folder to another.
We hope that with the help of the above utility apps, you'll surely find it easy to manage your folders. If you got better apps, we're all ears! Do share them with us in the comment section below and we'll include them too in the list. For more tech and troubleshooting content, keep reading Tweak Library.
You can also find us on YouTube, Facebook, Pinterest and Flipboard.