Google Assistant is the most successful digital assistant out there which is renowned to perform multiple commands at the same time. Its availability with every Android phone with 6.0 Marshmallow or above has made it widely accessible.
Must Read: Curb Your Addiction: The Best Phone Usage Tracker Apps
It is a voice command service from Google which quickly and easily makes your life better. It's your designated personal Assistant which smartly works on your voice control for a wide range of commands. It can recognize the voice commands from different people and has the ability to give relevant results.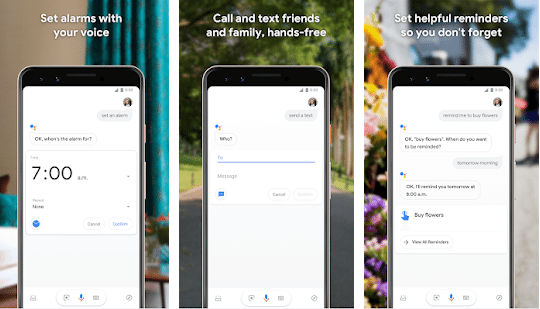 Google Assistant helps you with a number of tasks such as:
Sending messages
Making phone calls
Setting reminders
Finding recipes
Searching you a restaurant
Showing calendar
Playing the news
Reading your notifications
Making appointments
Opening apps on your phone
Finding you the lyrics of a song
Booking Movie tickets
Accessing information from your data
Controlling music
Navigating
How Does It Work On Your Phone?
For Android users, Google Assistant can be accessed by a long press on the home button. And for Pixel users, you can simply pinch the screen to get your Google Assistant open up for you. Being a personal assistant, it has been gathering information to understand you better. Furthermore, achieving the goals of providing much-needed responses.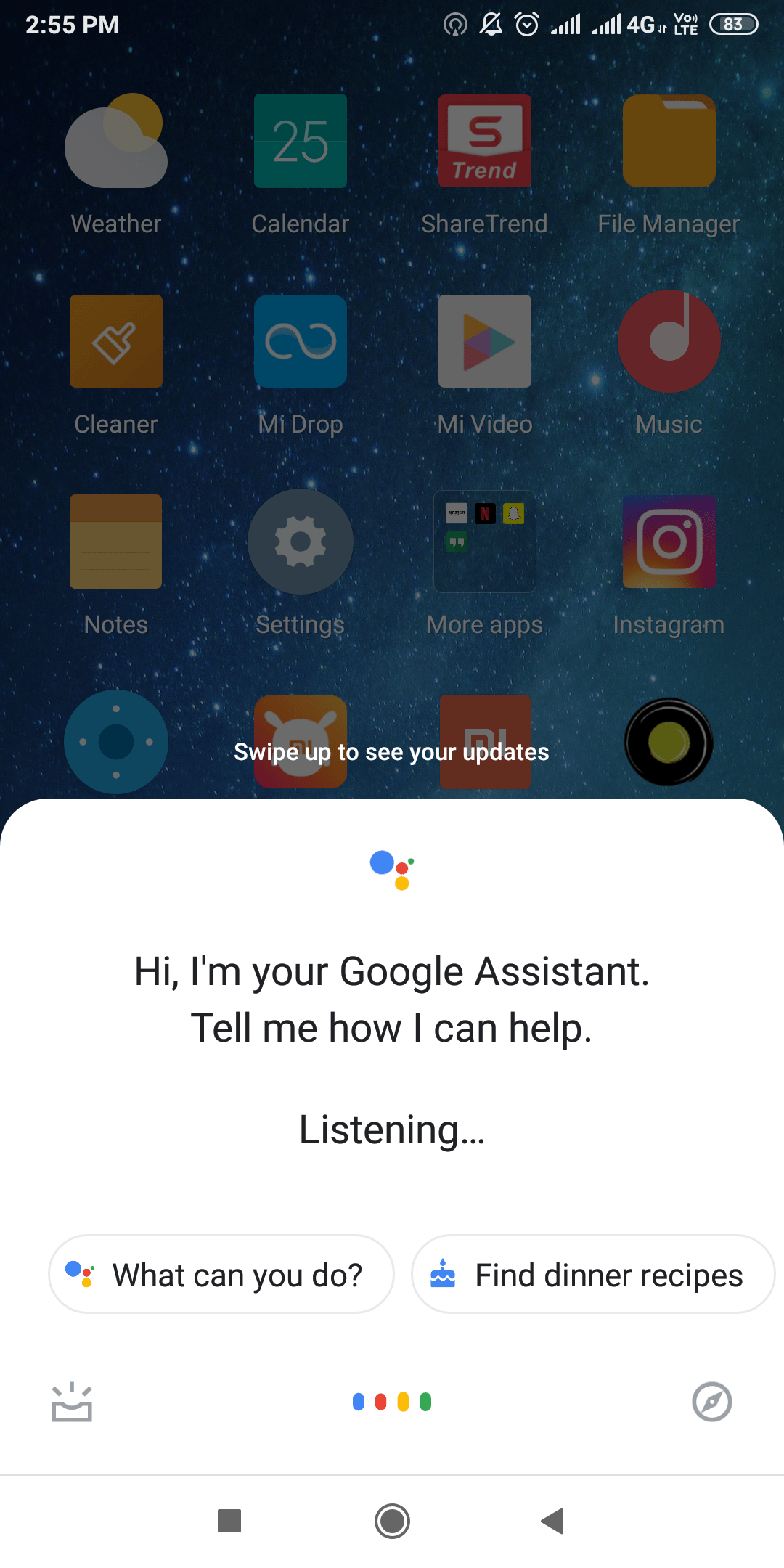 All the voice-activated device controls are to be managed by Google assistant. You can text or use voice commands to further communicate with it once launched.
With the latest update, you can change your google assistant's voice into a bunch of people's simulated voices, one of them is John Legend. Yes, it is possible and now you can have your weather forecast in the singer's voice although it's computerized (Available only in the US).
You can start a conversation by just saying 'Hello' or ask a question. Google Assistant works on the locked phone too by turning on the Lock screen personal results. Don't worry, it is always up to you to customize what to show and what not to show on your phone when it's locked.
Services such as making a phone call or reading your notifications or setting a reminder can be accessed while the phone is locked.
However, acts like accessing payment pages, photo library and third-party apps need your phone to be unlocked for your safety.
More Features-
Set your voice in the phone and it can recognize up to 6 people and they all can get their own personalized assistance like music, reminders.
It comes in 20 languages including English, Danish, Dutch, French, German, Hindi, Indonesian, Italian, Japanese, Korean, Spanish and several others. So, you can make changes in the language settings bar to choose the preferred one.
One can use the interpreter to translate the languages for you. It has proven to be a great help bridging the language barriers to tourists on foreign land. It keeps you updated with the weather forecast. Moreover, you can schedule it to show the weather forecast at a certain time daily on your device.
If you want to talk to Google Assistant without any interruption in between, then you can also customize that as well. To do so, follow these steps:
Activate Google Assistant. Go to Profile Icon.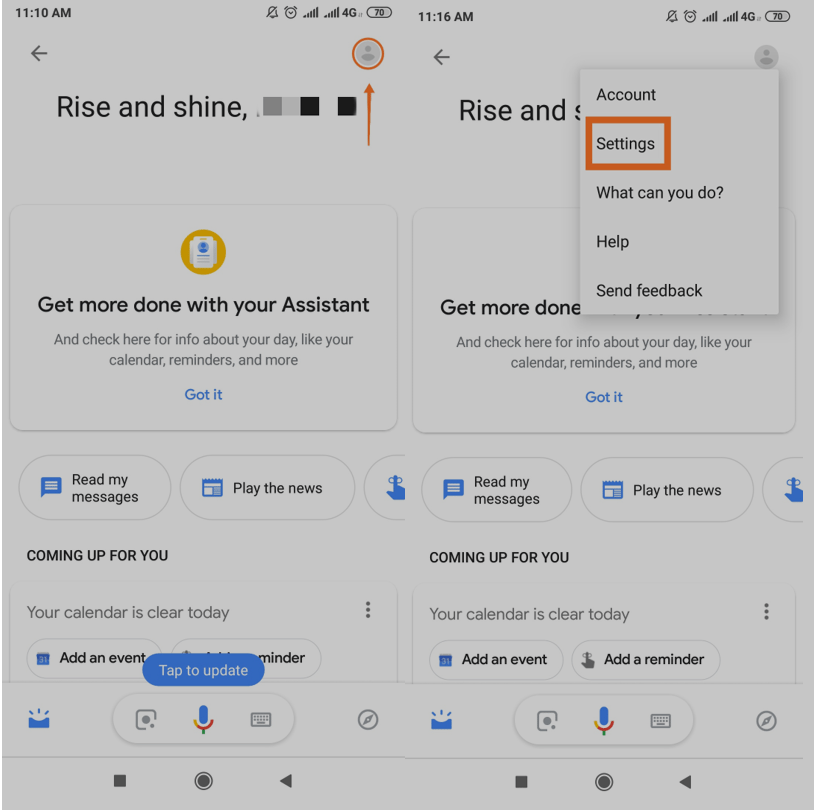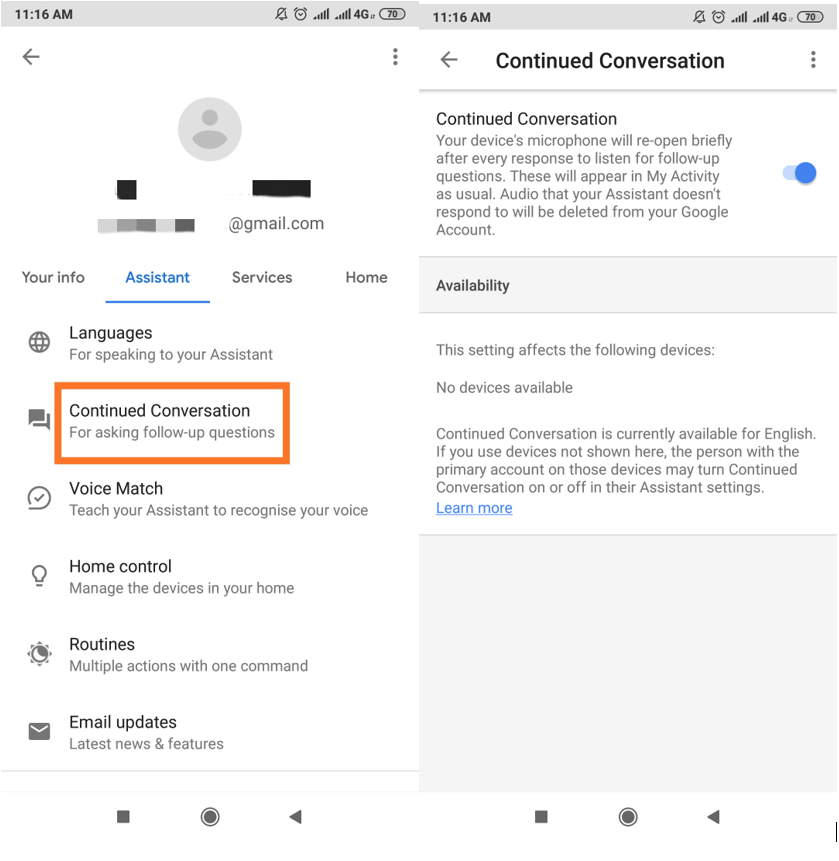 For uninterrupted conversation, turn on the Continued Conversation tab
For the supported speakers, these companies are making it integrated to work with Google Assistant- JBL, Zolo, Sony, Panasonic, Insignia and many more.
Now you play your favorite shows on Netflix by giving a voice command to Google Assistant if you have the latest smart TVs with Android inbuilt.
Safety Concerns?
When it comes to safety, Google has made it sure to provide you with relevant options. We are given the freedom to choose the information we share. You can set your assistant to take commands only from you when it comes to accessing personal details.
One can manage conversation as well as delete the past conversations so that's not saved on any of the related searched platforms.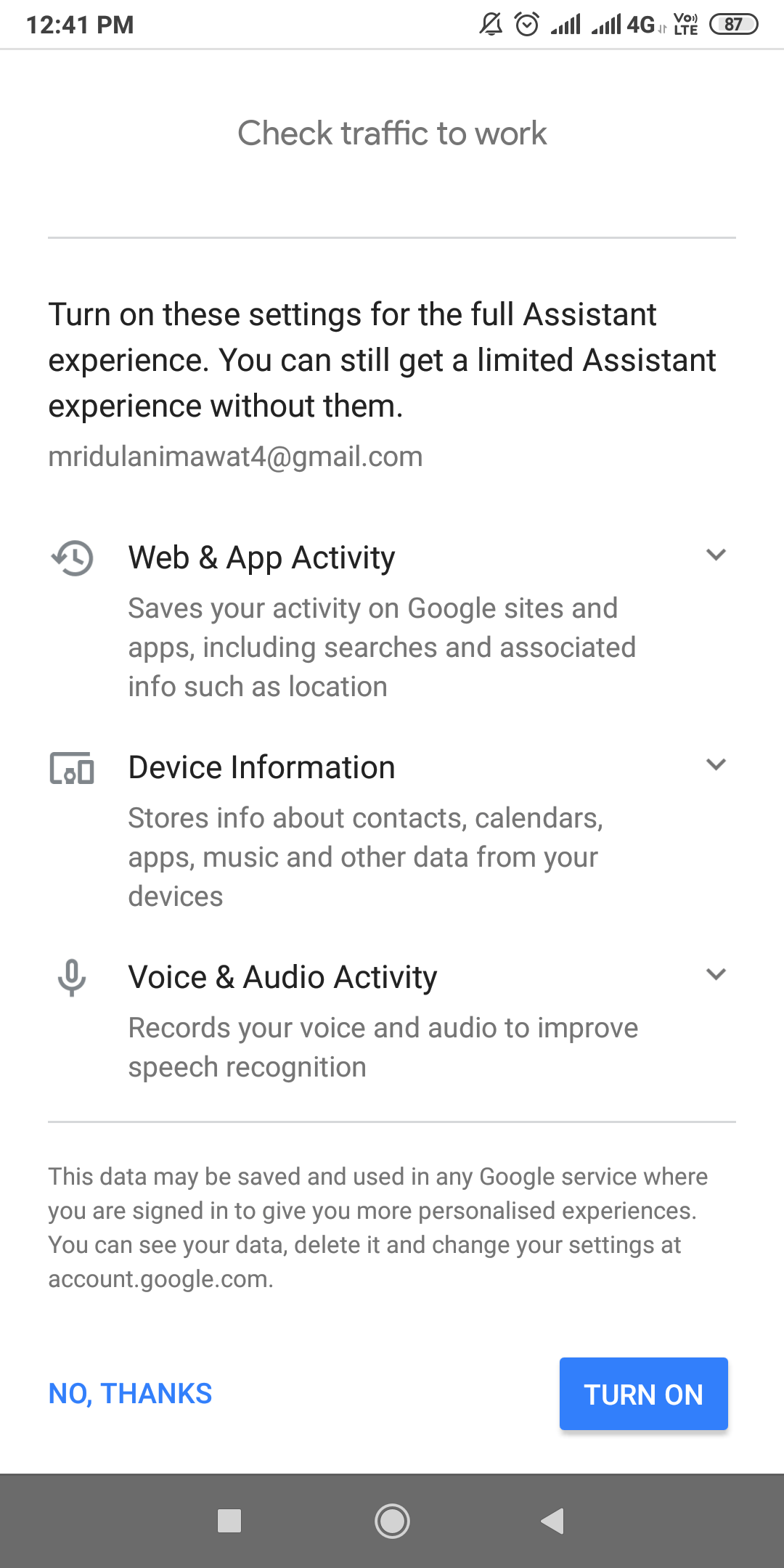 All in all, they require information such as the Chrome search history to sort our preferences. The content we search for sets our criteria for Google to be a better virtual assistant for us.
A virtual assistant that uses natural voice integration for getting commands needs permission for audio input. You can simply go to the Settings and turn it on or off at any given time.
New launches include the smart displays from Lenovo which supports the Google Duo video calls, YouTube and Google Calendar.
Also Read: How to Lock Down Privacy on Amazon Echo and Google Home
Google Assistant app for iOS users is also a big hit. With the gradual changes, Google aims to attain the position of most liked virtual assistant for all phone and tablet users overall.
So, if you can't find Google Assistant in your phone you can say 'Ok Google' and it will prompt you to configure it in your phone or you can get it in Play Store.
With the constant upgradation and its ability to change the punctuation in Android and iPhones as it can now read your texts and send replies as well. You can easily check the latest flights to commute and book it with the help of your digital assistant. It can always open up the photos folder for you and then allows you to edit it by just giving verbal commands. So, you can make it as useful as you want it to be, with constant changes, it is becoming more helpful in your home or while in your car.
Read Next :
Best Google Assistant Skills You Can Use 2020
How to Change Google Assistant Voice On Android
Shape up Your Life with these Google Assistant Settings