We all use YouTube to watch movies, videos, serials and other contents. With the extended use of smartphones now YouTube is watched on the app, YouTube app. However, do you know that whatever you watch or search on YouTube app is cached? It means that any videos which you have either watched or searched are stored in a cache by the app.
Also, it should be noted that when you're signed in, then your account's watch and search history will appear on all devices you sign in to with this account. However, in case you are not signed in then, the search/watch history will be made for the specific browser or app which you are currently using.
So, if you guys either do not want to be bothered by your previous results or do not want YouTube app to keep your watch/search history then you can simply clear Youtube search history on android by following some simple steps.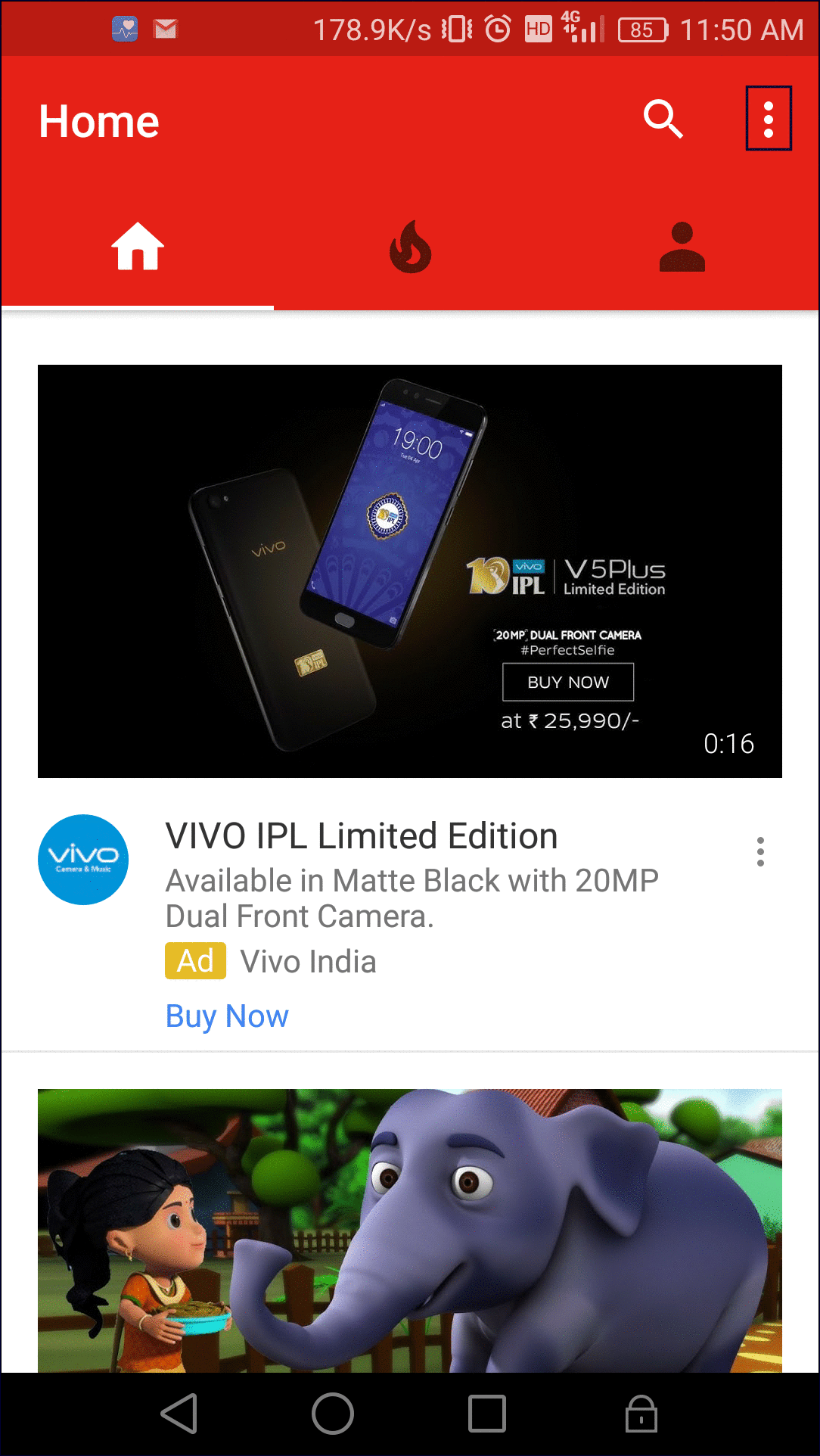 Open YouTube app and click on the 3 dots at the top right corner of the app.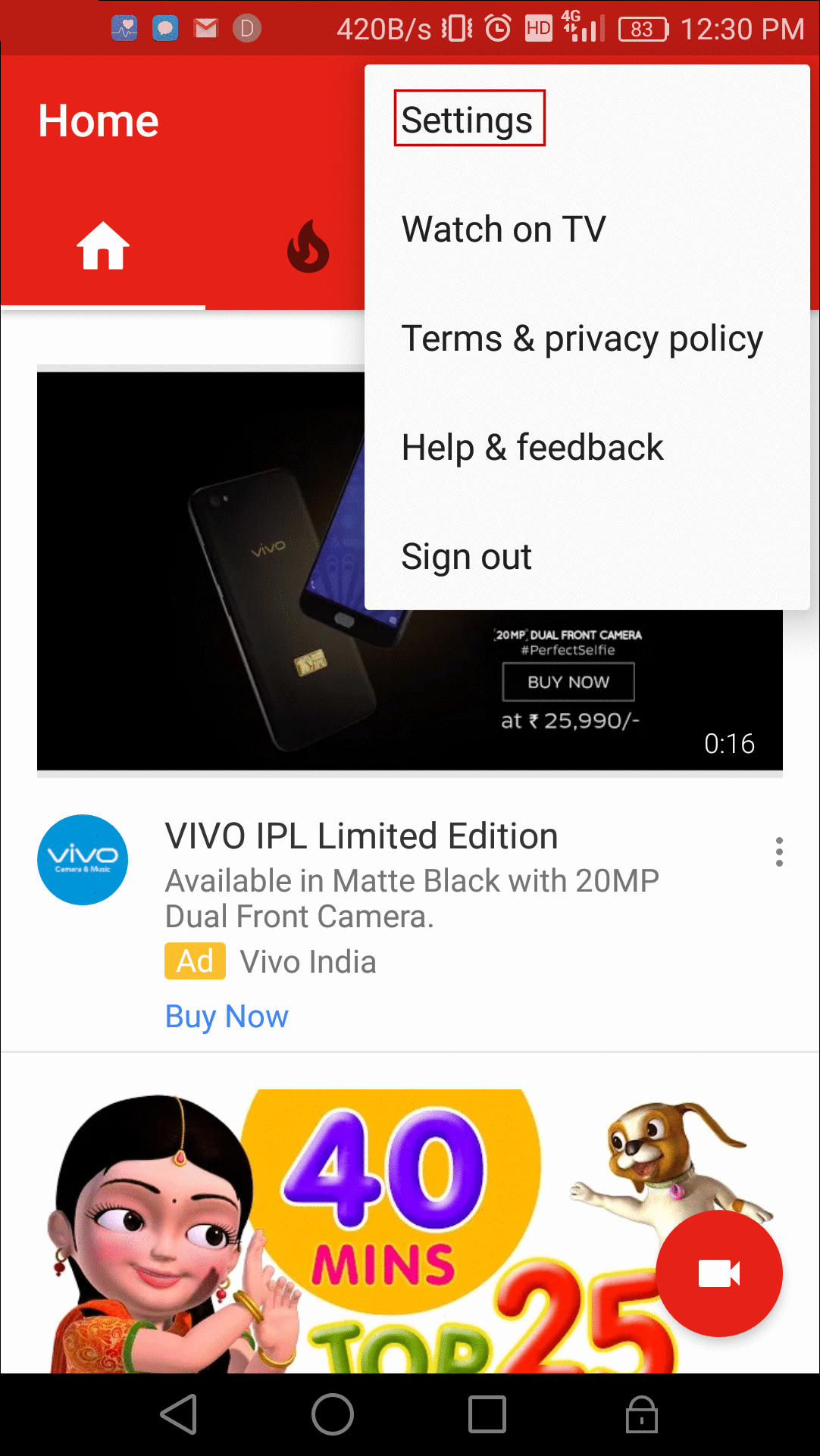 From the drop down menu click on Settings.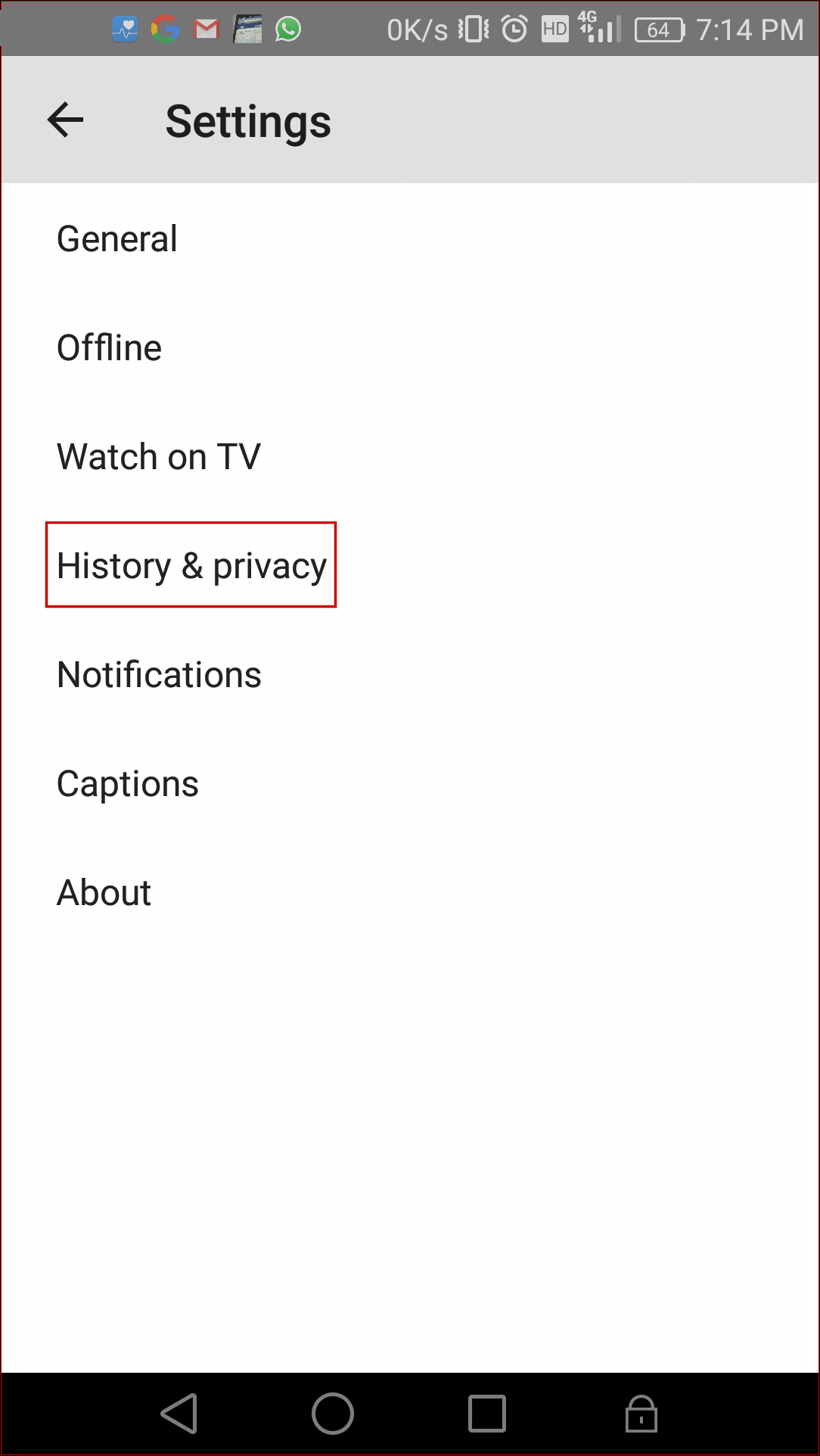 Now select the option History & privacy.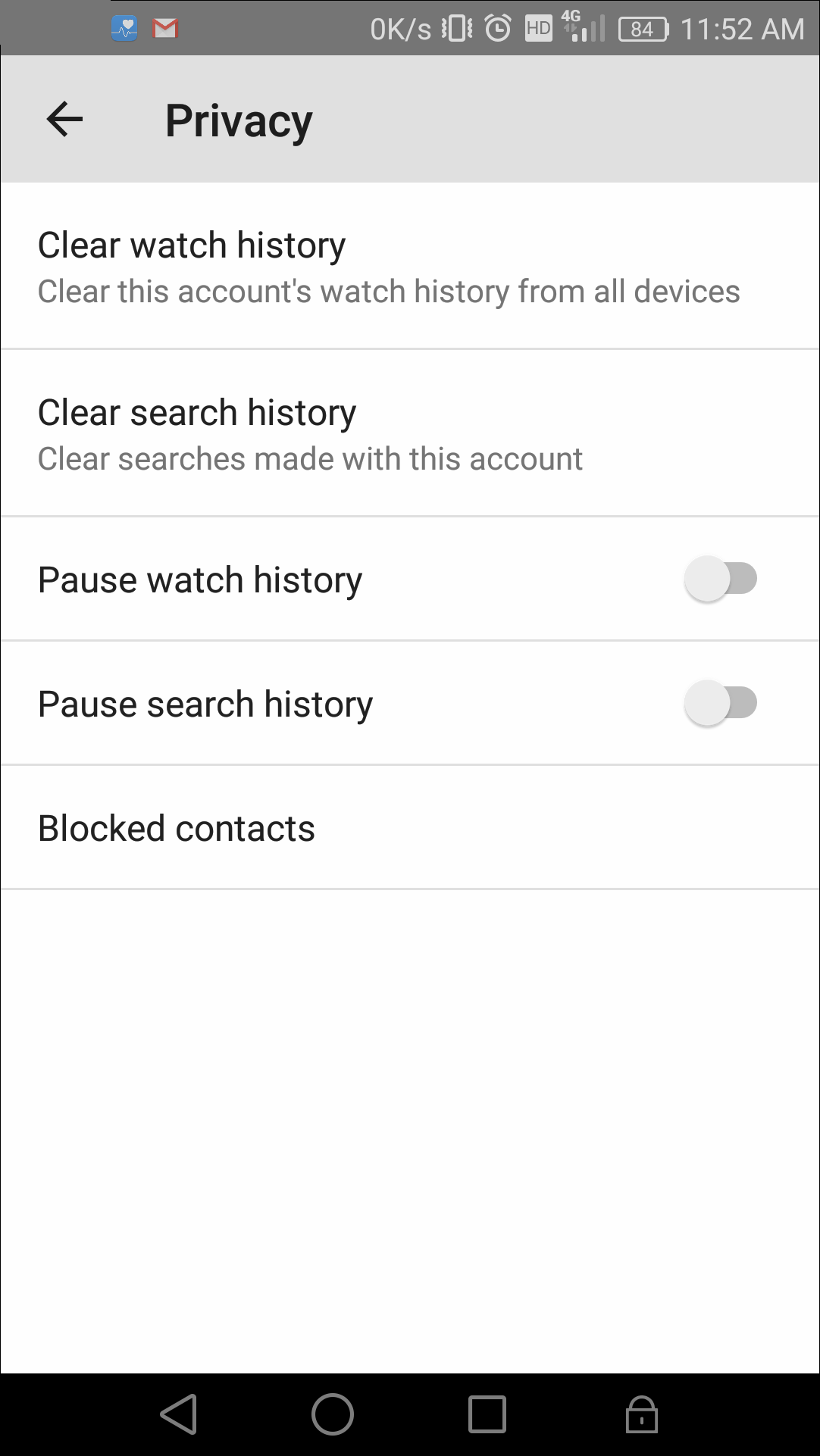 Now, you can see the various option like Clear watch history , Clear search history, Pause watch history, Pause search history.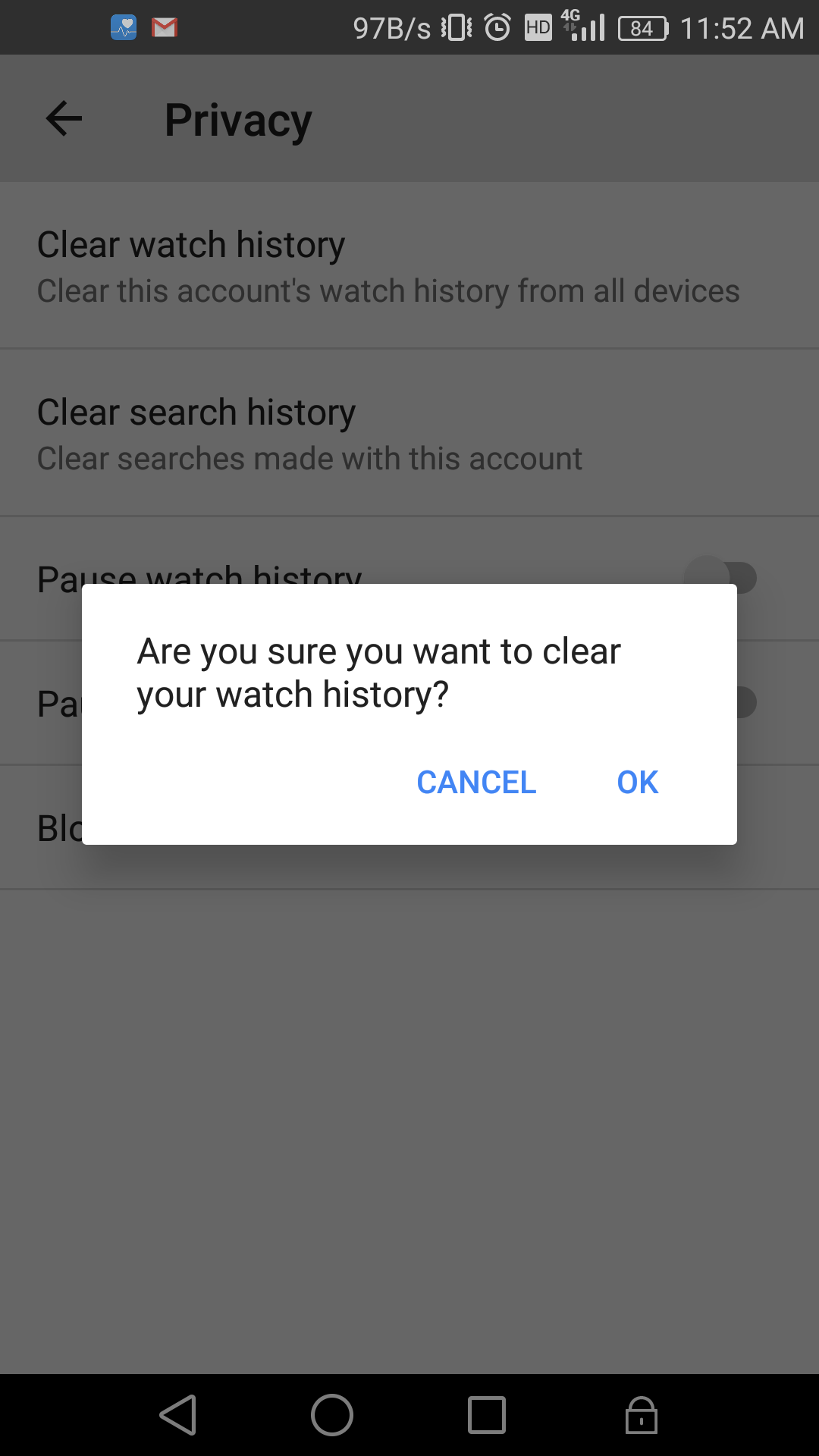 If you click on Clear watch history, you will receive a prompt. Click on Ok to clear the watch history.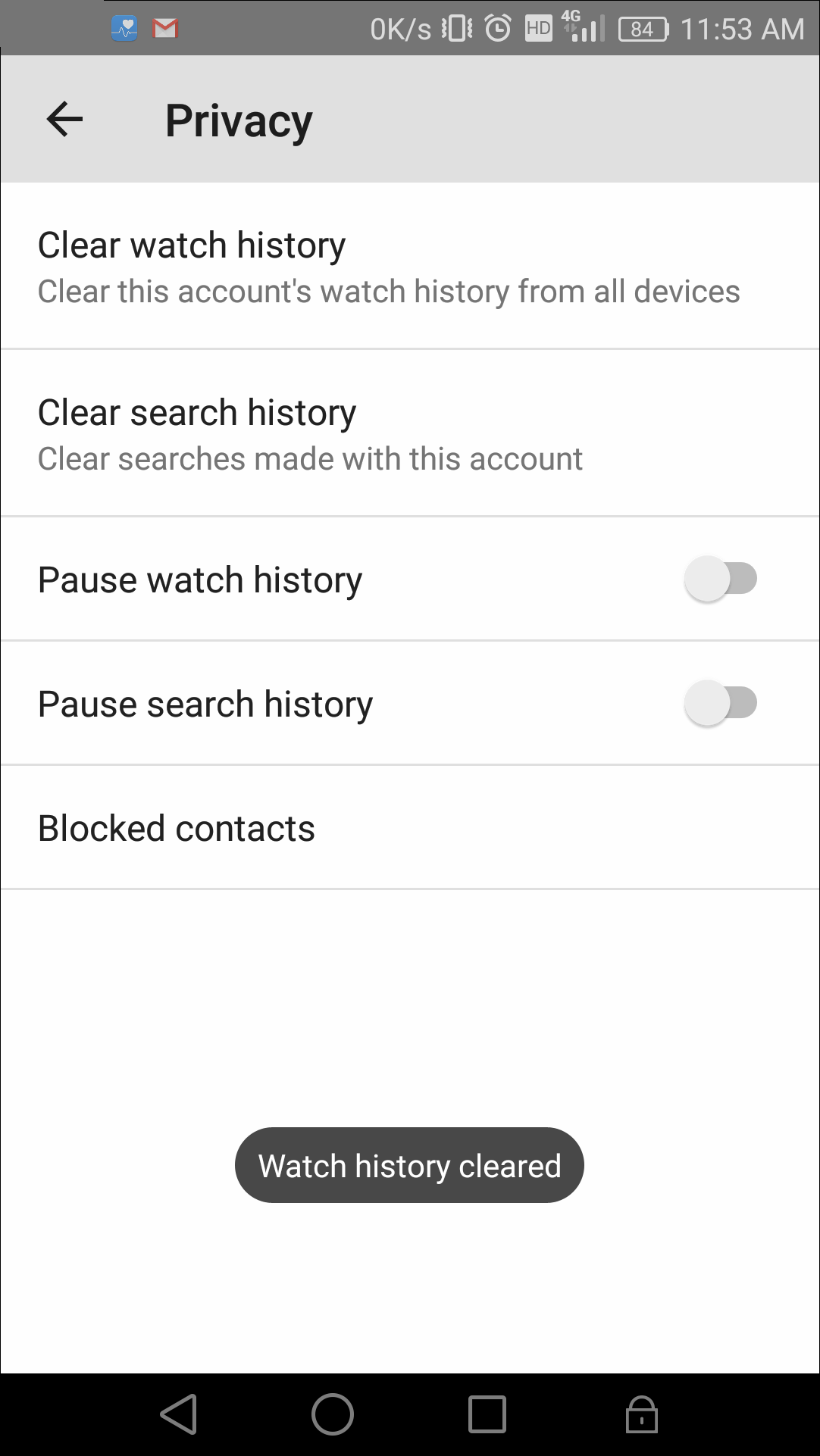 Once done you will receive a message confirming that your watch history is cleared.
You can similarly clear the search history or pause watch/search history. However, if you use multiple accounts to sign into YouTube them remember that this will only clear the search/watch history of the respective account from which you are currently logged in.
Also if you want to avoid the watch and search history to be created in the future, then simply toggle " Pause watch history" and " Pause search history" respectively. Now no new watch/search history will be created in future.
So if you are sure enough that you do not need your search and watch history anymore then proceed with the steps. However again please be assured that you do not want your watch/search history as once it is cleared it can not be undone.