Table of Contents
While it is true that Smartphones are the best invention to come out in this century. And undoubtedly, we rely on them for almost every bit. From setting alarms to wake up to connecting with friends and every other nifty thing, we have one or another app installed on our smartphones. All these apps while are extremely useful, disconnect us from the real world and are harmful at the same time.
So, how to connect to the real world and keep a track on smartphone usage? Simply install one of the best phone usage tracker apps and keep an eye on how much time you spend on your smartphone.
Best Mobile Usage Tracker Apps:
Relying on smartphones for everything, be it professional or personal is the primary thing we all do nowadays. From emails to social media, we spend a major amount of time looking into our smartphones and gets distracted by it.
In order to control and limit our smartphone addiction, it is necessary to have one of these phone usage tracker apps installed on our mobile devices. So, let's get started:
1. Social Fever – Stop Smartphone Addiction: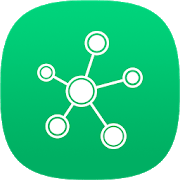 It sounds unrealistic if we say we are trying to detach ourselves completely from using smartphones and that's practically impossible. All we can do is limit the time we spend on mobiles and don't let ourselves ending up being their slaves.
Download Social Fever Here
Social Fever is an amazing app which along with its easy to use interface let users manage their time effectively. With its varied list of features like App Usage, Set Goals, History, we simply can't skip it in our list of best phone usage tracker apps.
Features:
Set Interests to add your hobbies and area of interests.
Set Goals to set your preferred goals.
Ear Health to receive alerts every 30 minutes of music.
Eye Health to receive alerts if you look in your phone for more than 30 minutes continuously.
Backstage Power Saving to save battery life.
App Usage to track time spent on each app.
2. SPACE: Break phone addiction, stay focused: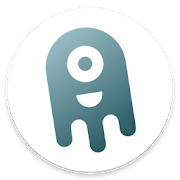 You have to admit that the time we wake up, the first thing we do is stick our eyes to the latest feed on Social Media platforms or which pictures our friends have uploaded recently and this continues for the entire day. Sometimes, it feels that we are controlled by our smartphones and hence a need for a survivor arrives. Space is another one of the best mobile usage tracker apps that effectively monitors the time spent on phones and inform users accordingly.
 Features:
Easy understanding and tracking of user's habits to monitor app usage accordingly.
Easy to set up goals.
Useful tools such as dimming screen, excluding apps and notification blocking to restrict usage.
Easy sharing of progress results with friends and families.
Provide regular tips to limit phone usage.
3. OFFTIME – Distraction Free: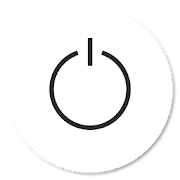 Another best phone usage tracker app is OFFTIME. OFFTIME lets you do what matters by tracking and customizing your phone and app usage. It lets you detox yourself by unplugging yourself from constant phone usage and connect with your loved ones.
Features:
Easy creation of profiles to block calls, notifications.
Ease of access with its simple user interface.
Restrict yourself to Internet and applications installed on your smartphone.
Custom auto-replies.
4. Stay Focused – App Block: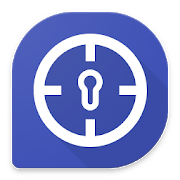 Don't let innumerable apps distract you and consume all your time disconnecting you with your loved ones. Install one of the best mobile usage tracker app and save yourself from the smartphone addiction. Stay Focused lets you motivate yourself by controlling your overall phone and app usage and improves your overall productivity and helps you connect to the real world.
Restrict the overall usage based on the time, usage limit and an even number of times you launch your favorite app.
Features:
Easy app blocking at specified time intervals.
Timers that show the remaining usage time for apps makes it easy for users to control the usage.
Offtime feature to block apps for a specific time.
Notification blocking to avoid distractions.
Quick Play and Pause to avoid hassle-free use.
5. StayFree – Phone Usage Tracker & Overuse Reminder:
With its intuitive UI, Stayfree displays the amount of time spent on you mobile along with the most used apps. Not just this, it also allows users to set limits for app usages and get alarmed as soon as they overuse the smartphone or any app.
Features:
Representation of statistics in charts makes it easy to compare historical data with current usage.
Easy reminders in case of over usage.
Export mode to export usage history.
Ample themes make the UI more graceful and user-friendly.
Using any of these best phone usage tracker apps, you can effortlessly track your phone usage and save yourself plenty of time to connect to the real world. Installing these mobile usage tracker apps not only limit your smartphone addiction also increases your productivity.