10 Best CleanMyMac Alternatives to Clean Your Mac Device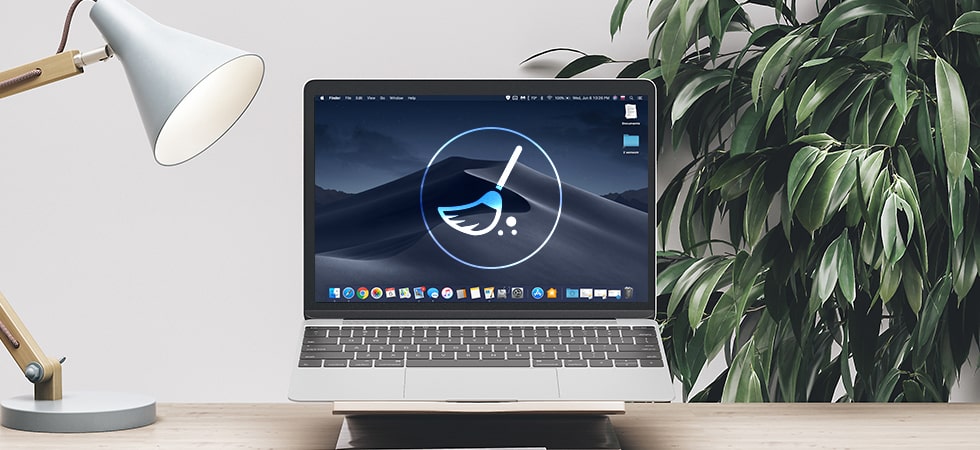 Keeping your Mac clean and in solid shape requires hours of work. However, with a dedicated Mac cleaning software similar to CleanMyMac 3, X, Classic and its other versions, one doesn't need to be a wonk to maintain and optimize their system.
It's powerful cleaning utilities helps in getting rid of unwanted system junk which might slow the machine with time. The Mac cleaning software also comes with various protection tools to keep Mac machine away from common viruses, malware and other infections.
With over 5M users around the world, CleanMyMac has become of the most comprehensive system clean-up, optimization & protection utility for MacOS. However, the only downside comes with the software is its pricing models which certainly doesn't justify the offerings it is providing to users.
So, one might think of getting an affordable CleanMyMac alternative which is effective enough and suit one's needs. We have listed the ideal bunch of Best CleanMyMac Alternatives, check them out and do let us know which one you found the best!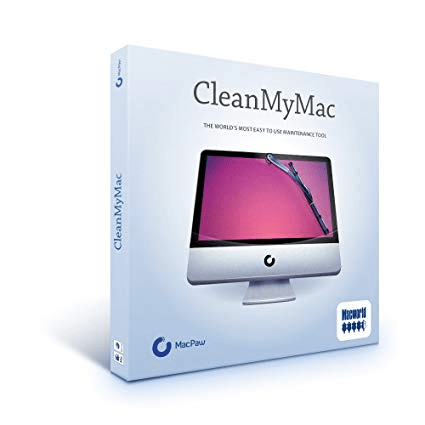 10 Best CleanMyMac X Alternatives For Mac
Here are some of the most popular Mac utilities that would allow you to keep your Mac in a solid state & make it run super-smooth.
1. Smart Mac Care
Smart Mac Care is one of the best alternatives to CleanMyMac, it has all the cleaning & optimization tools and features one can ask for. Its advanced functionalities make sure that your system is junk-free, malware-free & duplicates-free, which are some of the major reasons to make any machine slow. It's several optimizing modules includes features like Uninstaller, Duplicate Finder, Malware Scanner, Junk Scanner, Privacy Scanner to ensure that your private data is intact and a lot more.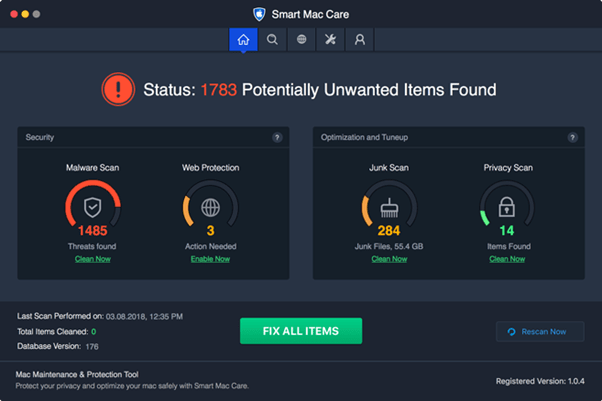 You can blindly download & use this powerful Mac cleaning software to boost system performance & keep your system in good shape for long. Does not it sound amazing to give a try?
2. TuneUpMyMac
TuneUpMyMac is an amazing CleanMyMac alternative focuses to enhance Mac speed with ease & improve user experience. The software is designed with advanced algorithms to clean out unwanted clutter in a single click. The optimization utility is bundled with lots of optimization modules to provide a fast, safe and secure Mac clean-up.
It boasts features like System Cleaner to remove caches and temporary files that take up a major area of disk space. Logs Cleaner, App Optimizer Duplicates Finder, Uninstaller, Startup Apps Manager, and other security & privacy tools.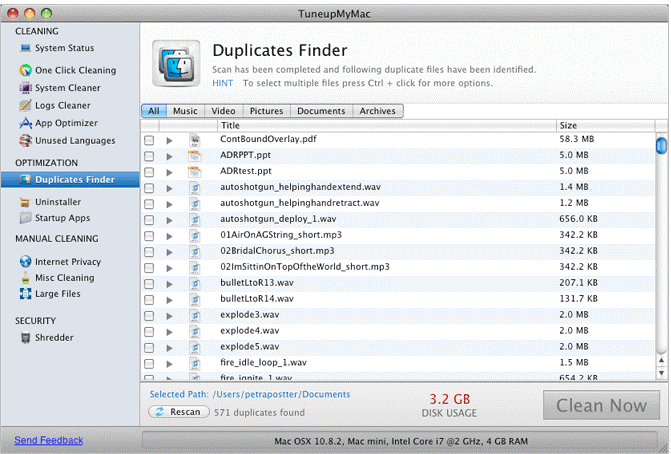 Download now to keep your Mac machine running super-smooth!
3. MacBooster 7
MacBooster from IObit is another popular best CleanMyMac alternative which offers a collection of tools for monitoring the status of your Mac machine. From managing unwanted junk files, duplicate photos, videos to tracking Mac performance, you can control everything from its unique dashboard. The Mac software is fully packed with lots of advanced and optimizing features, including Turbo Boost to make your system run like a new one. It's ability to identify security services you aren't taking benefits of, that can ultimately enhance the security of your mac certainly makes it the best CleanMyMac alternative.  Uninstalling unnecessary apps, managing startup items from one place is also possible with this effective CleanMyMac alternative.
The software is quite easy-to-use, has powerful features for efficient cleaning & comes with full mac security suite, including Virus Scan, Malware Scan & Privacy Protection.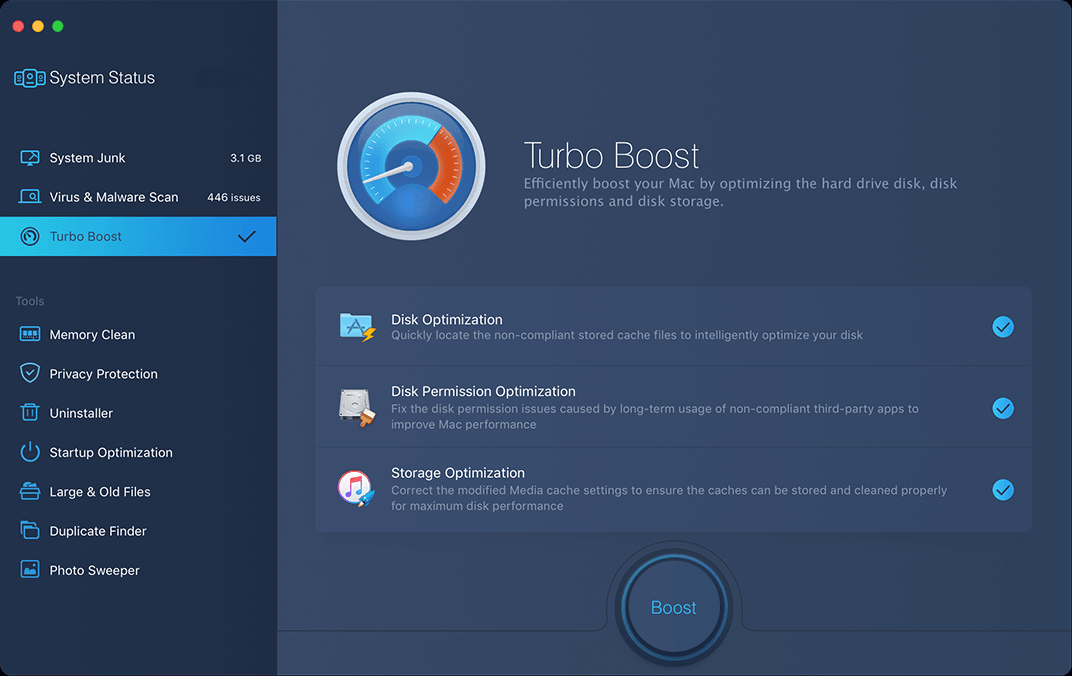 4. AVG Cleaner for Mac
AVG Cleaner for Mac is another feature-rich CleanMyMac free alternative. The application is designed to delete unnecessary cache, temporary files, duplicate items & other user and development junk which hogs huge amount of disk space on your system. To get started with this Best CleanMyMac alternative, all you have to do is Download this application > Click Scan Now button to let the software identify hidden junk files > Once the AVG Cleaner scans your system > A list of all the unwanted files get classified > You can quickly go through them & delete the files you don't require to make your Mac run faster.
AVG Cleaner is a very simple yet powerful CleanMyMac alternative Mac that does exactly what is supposed to do. Keeps your Mac machine clutter-free for peak performance.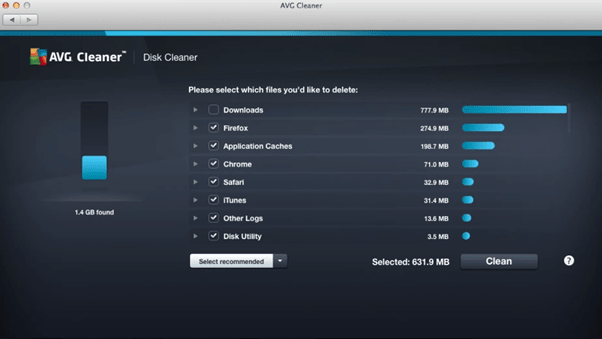 Download AVG Cleaner for Mac Here
5. CCleaner
No list of Best Mac Cleaning Software could get complete without mentioning CCleaner. The software is a one-stop solution to provide complete clean-up. Its standard version allows you to free up unnecessary occupied space, clear online tracks and helps you manage your machine to run faster. While its professional version boasts more features like Complete cleaning, Keeping browsing history private, detect and remove Internet trackers, Instant product updates, 24X7 customer and much more.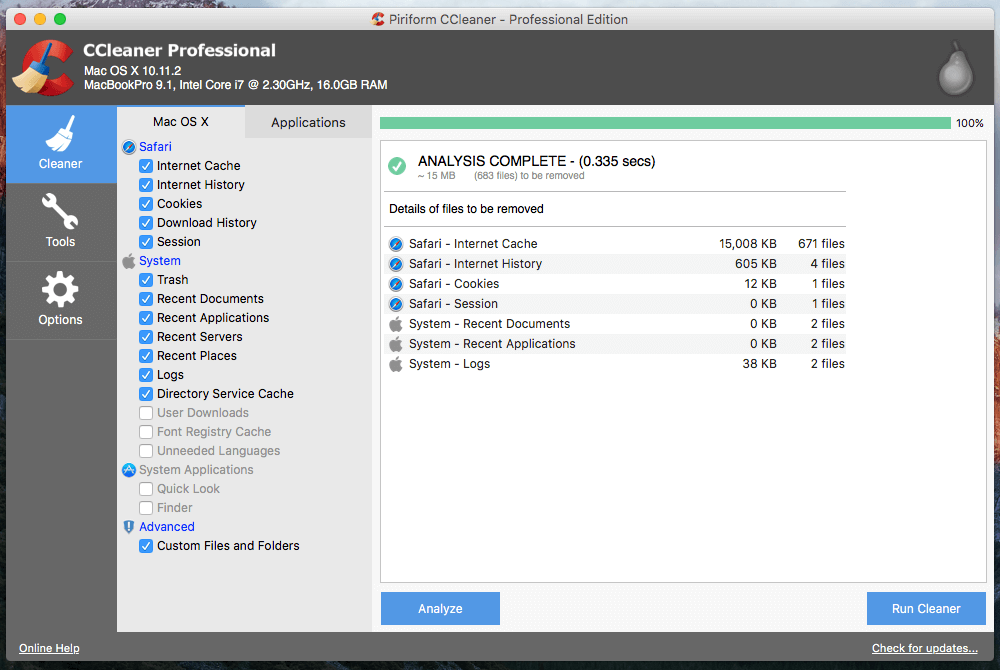 CCleaner is undoubtedly the best CleanMyMac alternative that keeps your Mac running efficiently.
6. MacFly Pro
When it comes to cleaning up junk files, eliminating duplicates & optimizing Mac for delivering speedy performance, MacFly Pro arrives as one pretty good bet. The Mac utility is designed to perform complete system clean-up along with essential maintenance procedures that proffers noticeable performance boost. The entire Mac software is comprised of three main modules:  Smart Assistant, CleanUp & Tools. Smart Assistance is specialized in notifying users about the desirable improvements, required by Mac to perform better. CleanUp module focuses on scanning and removing unwanted files that makes system slow.
And, the last module is dedicated to deep scanning that identifies files which might get left by CleanUp module. You can download this amazing Best CleanMyMac Alternatives for a 7-day free trial to find whether it meets your needs or not.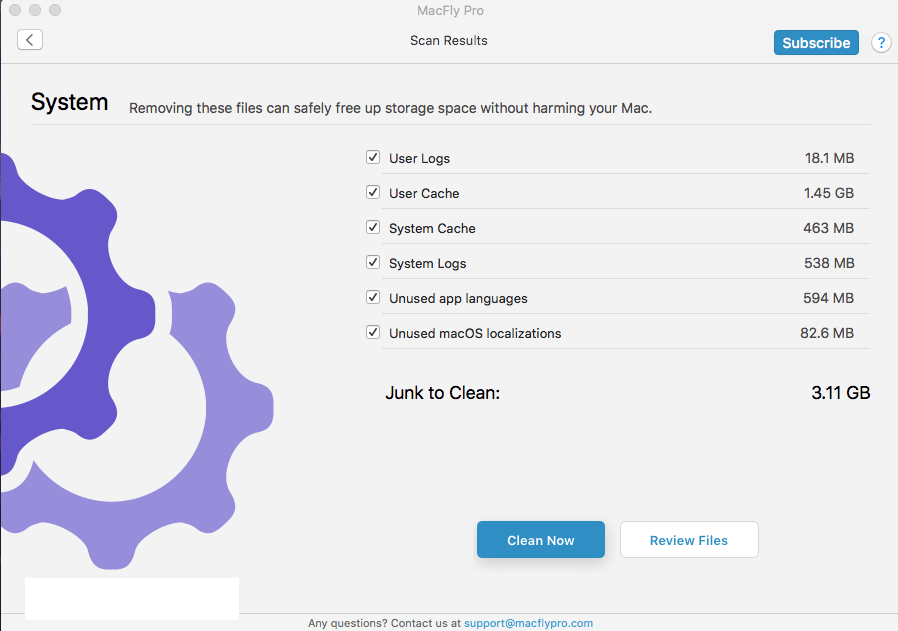 7. DaisyDisk
DaisyDisk is another Best CleanMyMac Alternative that completely scans your system for gluttonous files that eats lots of system resources and make your machine super-sluggish. Its unique interface provides a visual overview of what apps or data are eating largest space on your Mac. So, that you can easily locate them and remove them in a click.  The Mac cleaning solution claims to have one of the fastest scanners & we certainly not disagree to it. DaisyDisk typically takes only a few seconds to locate large useless files.
Apart from this great cleaning and optimizing features, DaisyDisk also features integrated QuickLook functionality to preview the content with ease.
 8. Stellar SpeedUp Mac
This list of Best Mac Cleaner software is certainly incomplete without including Stellar SpeedUp Mac. One of the most popular Mac utilities, Stellar works with advanced algorithms that allow users to free up disk space & enhance system performance by eliminating unwanted logs, junk, trash files, duplicates and unused apps from your Mac.
The Apple Mac Cleaner automatically detects the boot volume and recommends for the scan. Stellar also allows to schedule Automate Tasks, so that you can perform various clean-up solutions at a desired Time and Date.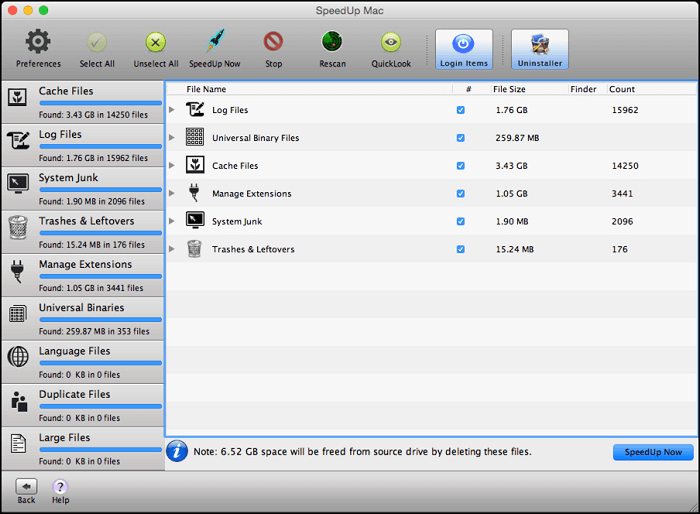 9. MacReviver
MacReviver is another solid CleanMyMac alternative that allows users to restore optimum performance and stability for their Mac machine. The software has all the essential optimization and cleaning utilities to help you manage and maintain your system performance. It offers functionalities such as Duplicate Finder, Battery Optimization, Shredder, Cache/Logs/Junk File Cleaner, Startup Manager and more.
The software also includes a bonus Anti-Theft Protection feature that simply adds an extra layer of security to your Mac against theft. The feature can simply find the location of your lost Mac machine.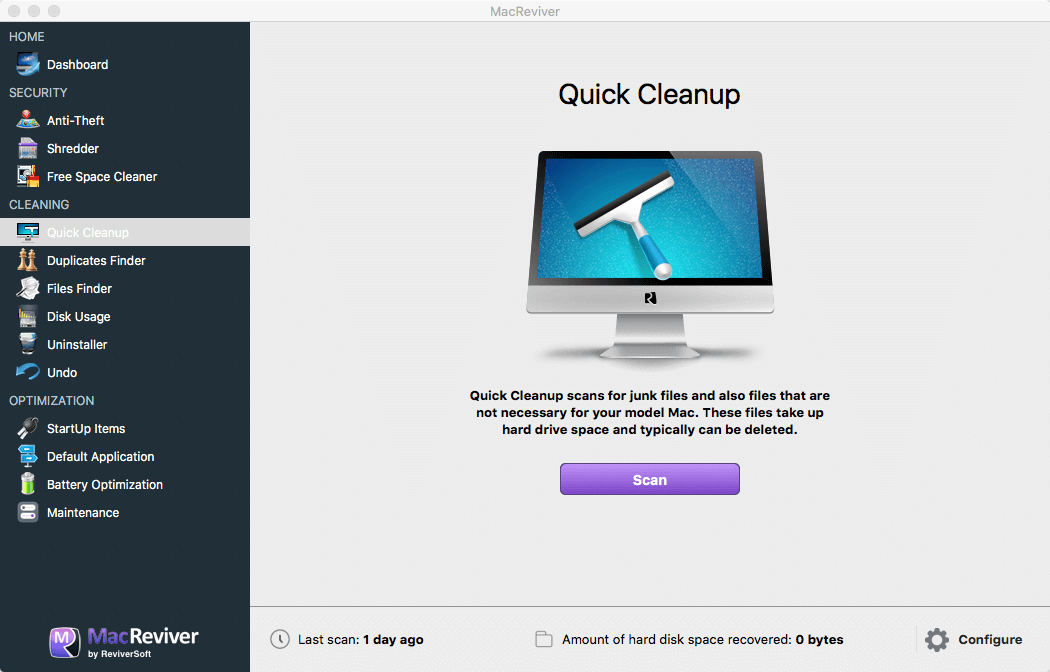 10. OnyX
OnyX by Titanium Software is a multipurpose utility that allows you to run miscellaneous maintenance and cleaning tasks to optimize Mac machine for running super-smooth.  This CleanMyMac alternative presents a clean user interface with an abundance of Maintenance, Rebuilding & Cleaning utilities.   The Mac Optimization app if highly automated & despite the multitude of choices you'll observe in the software, you're just a click away to automate all the cleaning and optimizing tasks.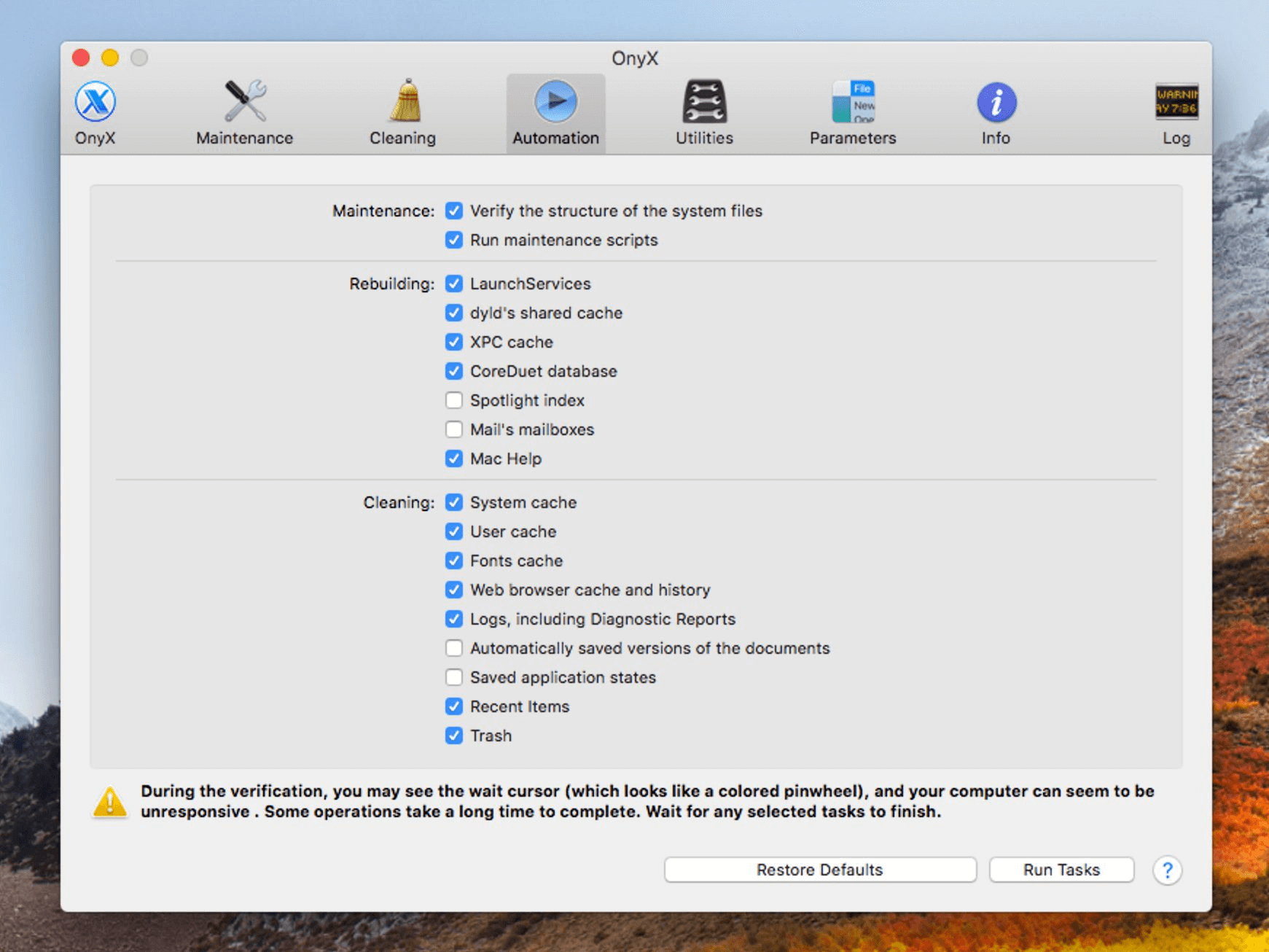 OnyX is an advanced CleanMyMac alternative that quickly declutters your system, allows you to free up disk space, monitor system memory and bring out noticeable performance boost.
So, That Was Our List Of Best CleanMyMac Alternatives!
Without a doubt, CleanMyMac is one of the most trusted Mac utility programs available in the market. However aside from it, there are few other options too which are featured-filled and probably provide a great performance boost to any Mac machine.
Whichever CleanMyMac alternative you use, please feel free to mention them in the comment section below!