Best File Sharing Software For Windows PC 2020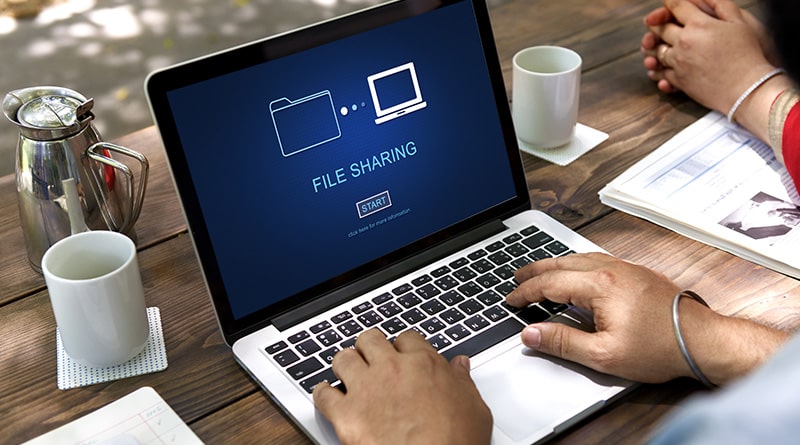 What is File Sharing?
File sharing software users to share resources or information in digital form that includes documents, graphics, multimedia, pictures known as file sharing. The sharing of digital information may be distributed in a public or private network with multiple levels of sharing rights. Cloud sharing is the most used platform for File sharing nowadays.
What is File Sharing Software?
File sharing tools is a platform that organizations and companies use to share files and data over the web or local network or through a cloud storage platform. Data/File sharing software enable the transfer of digital data in multiple forms that may include text files, audios, videos, pictures, etc.
One of the best uses of file-sharing tools are seen in companies where employees transfer and share their projects locally or over the web with other employees. In a nutshell, sharing files using these file sharing programs help companies to accomplish their business goals.
Any file sharing app for PC usually includes multiple forms of storage, broadcast, and supply namely:
P2p software networking, Computer networks that consist of local servers, Portable media that can be shared manually, and Hyperlinked data.
With so many benefits of file-sharing services, we thought of bringing you some of the best file transfer software.
Best File Sharing Software's for Windows
We have thoroughly reviewed all the leading software's in the market and finally shortlisted some of the best data/file sharing software. Continue reading the article to get an insight of the best file sharing apps for PC and decide which one you wish to install.
1. Dropbox:

Powered with Cloud technology. Dropbox is your inhouse for all the work you do. Dropbox is considered as one of the best File sharing service using which you can share or store files, work together with others on different projects and achieve the best from anywhere and anytime.
Features:
Dropbox lets you store all your work in one place and access it from anywhere. Simply have changes made to your docs and have it updates on all the synced devices.
East sharing of files of any file size, Dropbox lets users share files with people, even if they don't have a Dropbox account.
Easy integration of common apps used by a team.
Ensures safety by letting users control access and sharing rights.
It provides automatic synchronization of data.
Regular and automatic updates.
256-bit AES encryption security
Having mentioned so many features of Dropbox, it makes a good file sharing software and is used by millions of users across the globe.
Also Read: How To Rename Multiple Files In Windows 10
2. Google Drive: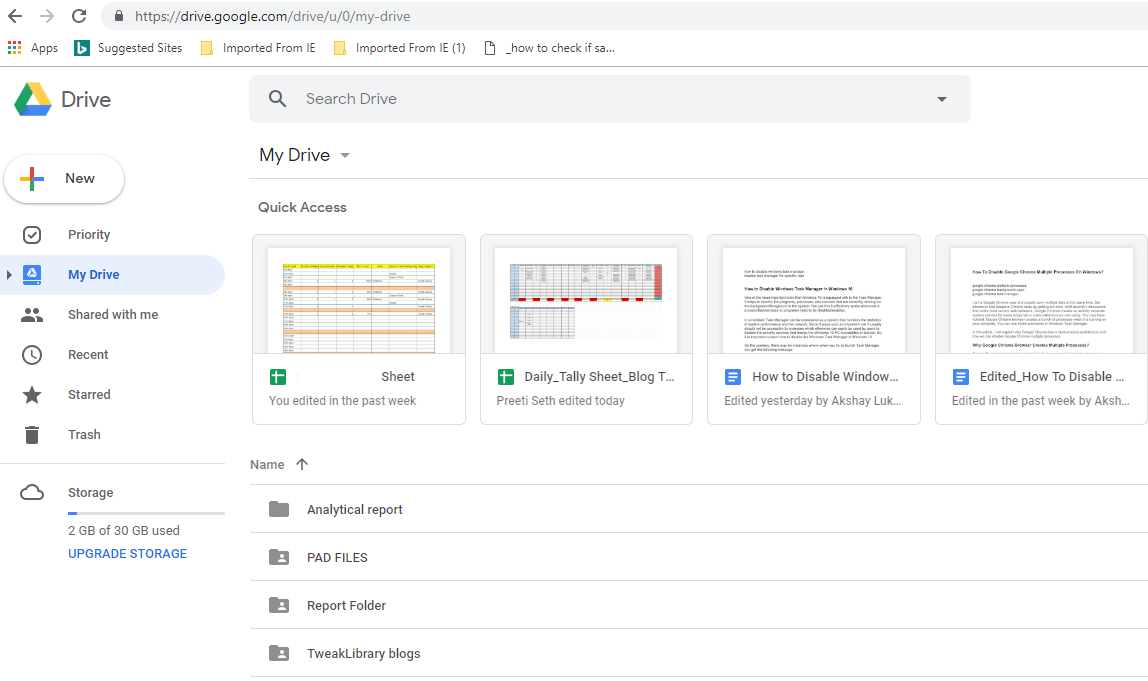 Let your files dwell at a single safe place with Google Drive. Our list of best file transfer software will be incomplete if we do not include Google Drive. This is one of the most used and secure file sharing tools that enable users to store pictures, documents, videos, etc. in one place. It not only provides easy storing and sharing but also give 15 GB of free storage space with each Google account.
Features:
Easy storage of data in one place.
Automatically synchronization with all the connected devices so that all the changes made are reflected on every synced device.
Effective monitoring of changes made in the last one month, with easy redo/undo functionality.
Each functionality to invite users so that they can see, download and work together on files.
Also Read: Best Driver Update Software For Windows
3. Slack:

Yet another could-based program that lets users collaborate in projects and interact with each other across the same or different organizations. Considered as a hub for collaboration, this file sharing app for PC connects teams irrespective of the work they do.
Features:
An effective data sharing solution that caters to multiple organizations related to media, retail, logistics, research, etc.
Single platform for team discussions.
An advanced search engine that lets users search for information from anywhere.
Secured with 2FA and SSO to provide a maximum level of security to data.
Integrated tools for streamlined data.
4. Box:

Box is a file sharing software that delivers sheltered alliances from any number of devices used to share data and files amongst users and companies. Box, as a file sharing program is used by world-famous companies like Gap, GE, Pandora, etc.
It stores data on the cloud in a secure manner, which is easily accessible by everyone from everywhere.
Features:
Enterprise-grade security provides the utmost security to all the data and documents saved on the cloud.
Integration of automatic workflow, teamwork, and machine learning enables easy connecting your business content and its processes using a managed Cloud Content platform.
SSL and At Rest Encryption
It provides two-factor authentication.
5. Egnyte: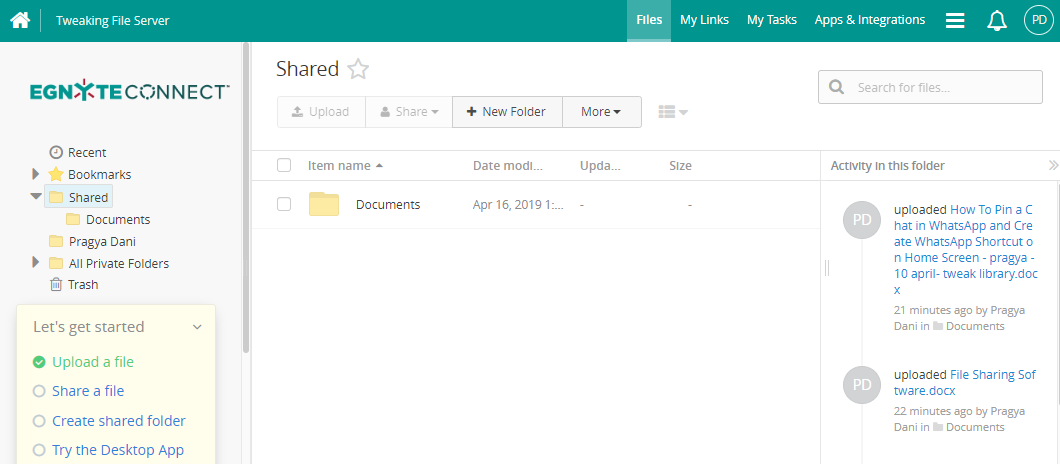 Egnyte is one of the most appreciated file sharing software that provides fast, secure and consistent data sharing facilities. Used by some of the best-known companies across the globe, it is power-packed with features delivering business collaborations using Cloud storage platform.
Features:
Presence of organized and intuitive dashboards that are permission dependent. Using the dashboard facility, users can easily sign-in, create and even sync files, export them among different apps and can be downloaded to all the synced devices.
Open API for managing work from any device and multiple software architectures.
Data encryption with SSL 256-bit and biometric access.
Cross-Site Synchronization.
6. WeTransfer: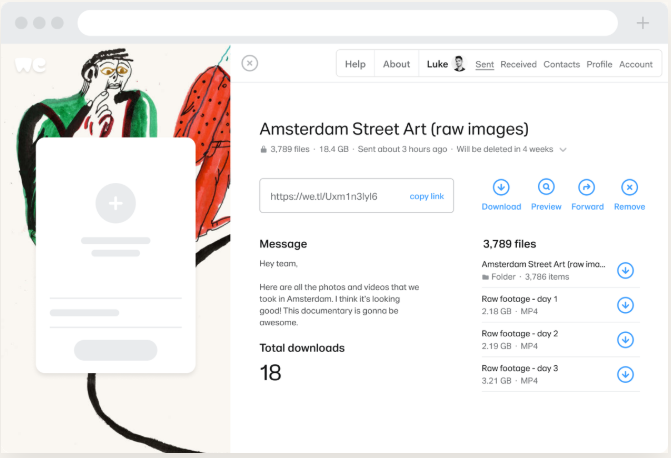 Yet another best File sharing app, with the tagline of big transfers, bigger impact, WeTransfer gives you the ease of drag and drop facility to easy data sharing.
Features:
A maximum of 20GB of files can be transferred.
Provide 1 TB of storage.
Easy tracking of downloads.
Resend, forward and delete features provides easy management of files to be transferred.
Control access features provide security while transferring the files.
WeTransfer comes in both the free and paid version.
7. ShareFile: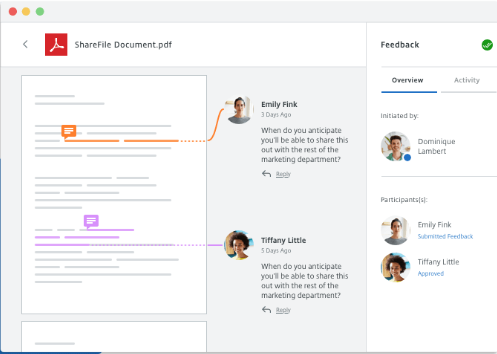 This is again one of the best file sharing tools lets you work at your convenience. It provides easy access, syncing and sharing of files.
Features:
Bank lever data sharing provides security to the files.
Real-time tracking.
Multiple settings can be easily customized.
Easy recovery of lost data.
8. FileZilla: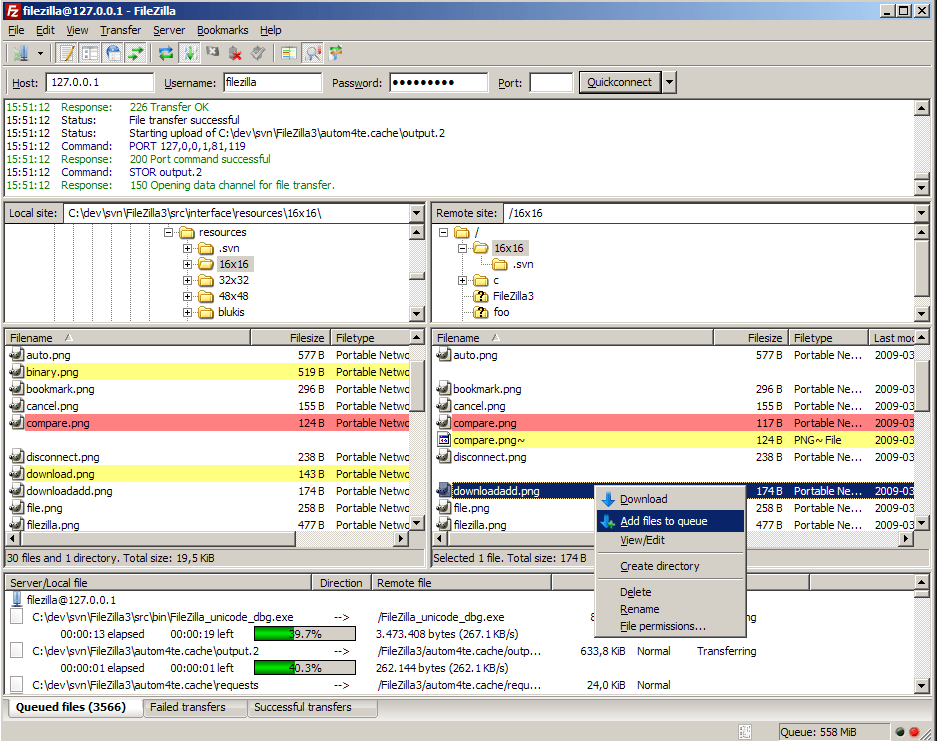 When talking about the best file sharing apps for PC, FileZilla is one name we cannot miss. FileZilla is an open source software that is distributed free of cost.
Features:
Available in multiple languages.
Supports FTP, FTP over SSL/TLS (FTPS) and SSH File Transfer Protocol (SFTP)
It is a cross platform software that works on Windows, Mac OS, Linux and much more.
Easy drag and drop facility.
9. FileCloud: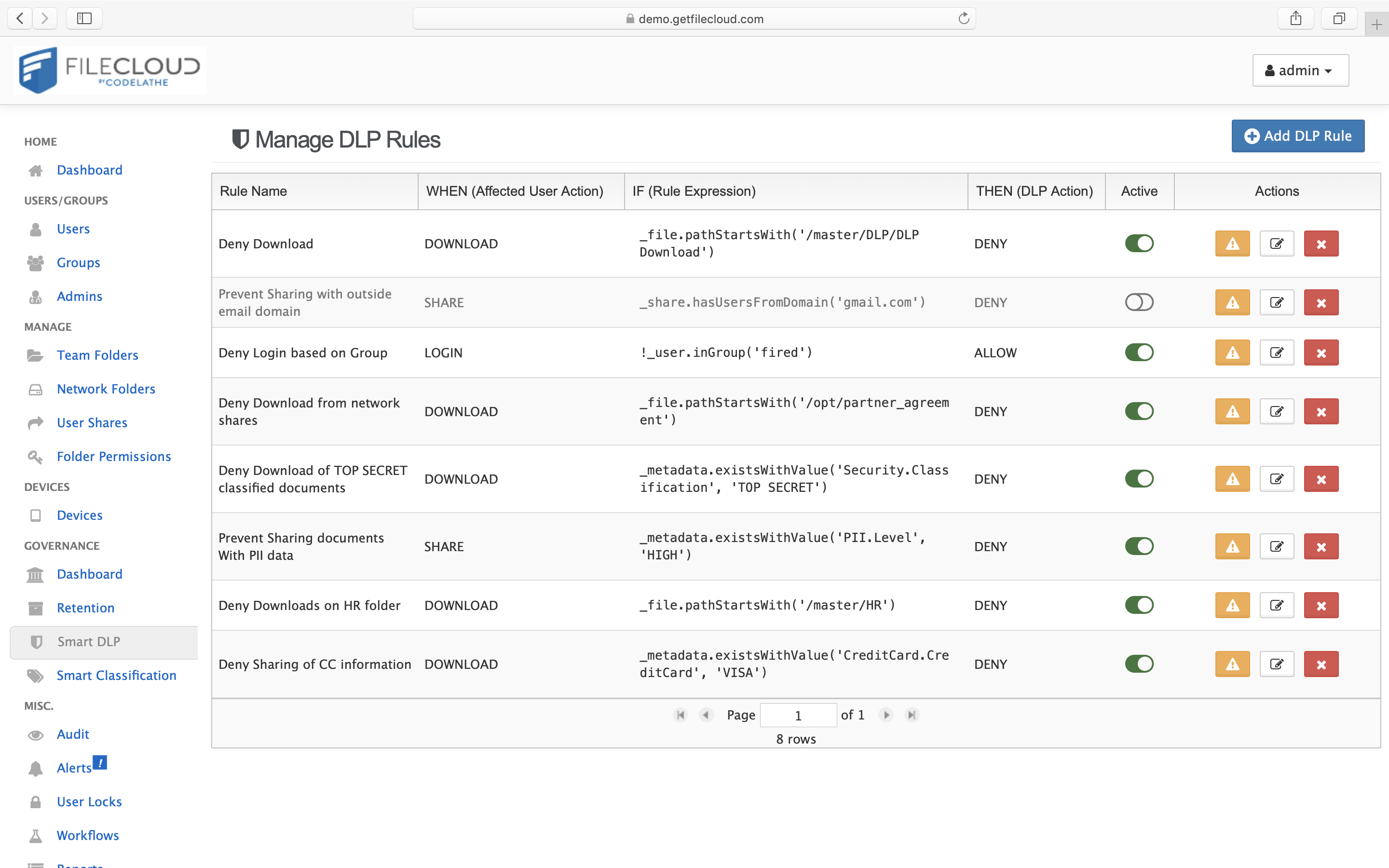 The last file best file sharing tool is FileCloud. It is a simple file sharing software that has one of the best user interfaces for ease of access. Users can use this file sharing app for PC from anywhere, anytime.
Features:
Provides easy sharing of files, images, database, etc.
SAS70 compliance regulations.
It provides 256 bit of file encryption.
Easy sharing of large files.
The above-mentioned best file transfer software should be of help when it gets to choose which will suit your or your organization's needs. While Dropbox can easily handle the organization of any size, Egnyte provides the most secure environment by giving biometric access and 256-bit SSL certificate.
While I prefer installing every software and finding which suits best for my requirements, I would recommend the same to you. Try installing this best file sharing software on PC and decide yourself.