Are you in search of the best to-do list apps for Android?
We've got you covered!
Now, staying organized would not be a tough job for you anymore. But how do you find out that right to-do app to match your lifestyle? Well, we have clubbed the most useful daily to-do list apps for Android users that are currently best in the market.  Take a look and install whichever takes your fancy!

Top 5 To-Do Apps For Android Smartphones
There are so many of these so-called 'best to-do list apps' which claims to make your life easier. However, we've rounded up only those applications that can actually make things easy and organized for you. Check them out!
1. Google Tasks
Google Tasks is one of the most gorgeously designed apps that does exactly what it's supposed to.  It's a dedicated task management app that offers a plethora of features for creating task lists, subtasks & you can even keep track of due dates to complete them. Google Tasks comes integrated with Gmail and Google Calendar, which comes in handy to get tasks done faster.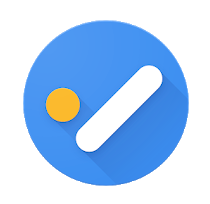 Features:
Syncs across all your devices
Create Subtasks
Due Dates & Notifications
Pros:
Easy-to-use
Completely Free
Great choice for simple to-do list management
Cons:
Not capable of handling team collaboration
Unable to handle complex task management
Available For: Android and iPhone
2. Microsoft To-Do
Microsoft To-Do is absolutely a decent to-do list app to perform a bunch of stuff. For a start, the app syncs very well with your Windows desktop, you can set reminders, recurring tasks and other usual tasks for your day. It comes with collaboration features as well, like task and list sharing with colleagues or family. It's My Day feature is uniquely designed with the aim to clear the clutter and prioritize what's important for the day.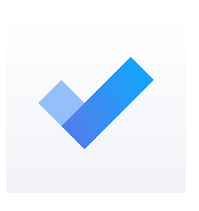 Features:
Daily focus list
Office 365 integration
Bill planner
Daily organizer with color-coded lists
Pros:
Capable of attaching files up to 25 MB to any task
Reminders with one-time or recurring due dates
Add multiple Microsoft accounts
Cons:
The interface could get more user-friendly.
Available For: Android, Windows, iPhone & iPad
3. TickTick
TickTick is another best to-do app to help you make schedule multiple tasks, do better time management & send reminders for completing deadlines to help you stay more organized.  Apart from featuring the usual features like its competitors, the task management app allows users to set personal goals, make collaborations with colleagues. Moreover, you can even create a shopping list with TickTick. You can set tasks to repeat which are needed to be accomplished regularly.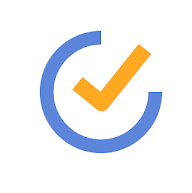 Features:
Quickly create tasks and notes
Set multiple notifications for important tasks
Sleek calendar
Handy widget
Attach photos, records & other attachments
Swipe to edit tasks or long-press to batch edit
Pros:
Has an in-built time tracker
Drag & drop feature to upload files
Multi-platform support
Cons:
The free version offers limited features
Available For: Android, Android Tablet, iPhone, iPad, Windows, macOS, Web, Apple Watch, Chrome/Firefox Extensions.
4. Any.do
Any.do is another popular to-do list app that offers to manage your calendar, appointments & other tasks easily and efficiently. It can optionally help you to plan your day, which means the app thoroughly goes to your due tasks and helps you to schedule them perfectly. The app offers cloud syncing, so you can easily access all your tasks on a variety of devices, including web, desktop, and tablet. Any.do also gives a push notification each morning telling you to plan your day.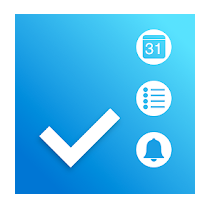 Features:
Voice entry
Shake your device to clear finished tasks
Effectively manages your time by combining calendar events and tasks
Create multiple shopping lists
Pros:
Set classic reminders for one-time events
Add recurring reminders for ongoing appointments
Get missed call reminders so that you never forget to call back
Get follow-up meeting reminders
Cons:
Interface can get a better look
Available For: Android, iPhone, Web
5. To-Do List
Perhaps the least innovative name on this list, but an effective tool to help you get your task done on time. To-Do List comes packed with features like adding tasks via voice commands, resizable widgets that display upcoming tasks, setting a due date, etc. In case you have numerous tasks to be done in a given time frame, you can use its batch mode to add them all easily.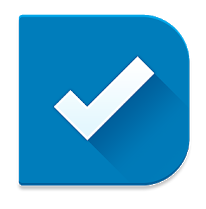 Features:
Smart home screen widgets
Easy-to-use
Quick taskbar
Predefined tasks lists
Sharing tasks with other apps and receiving shared data is possible
Pros:
Add tasks via voice commands
Syncing with Google
Cons:
Not an ideal choice for complex task management
Available For: Android
Wrap Up: Best To-Do List App For Android Users
Most of these to-do apps will help you to create a task list and keep a tab on it to further develop a habit of getting tasks completed on time. Try them and let us know which daily to-do list app worked the best for you. If you happen to know some other effective task management applications, then do mention them in the comment section below!
This Might Interest You: