The only thing that saves us from the bland and boring text messages are emojis. From basic texting to expressing phrases entirely in emoji languages has been a fun way to communicate online. This has existed since the early 90s, you may have seen it in times of forums and instant messaging. But emoji came into the spotlight when smartphones came into being. If you are looking for adding a fun element to your text conversations get an emoji app on your smartphone.
What Is The Best Emoji App For Android and iOS?
We have listed some of the best emoji apps are listed below to be used on both Android and iOS.
1. Facemoji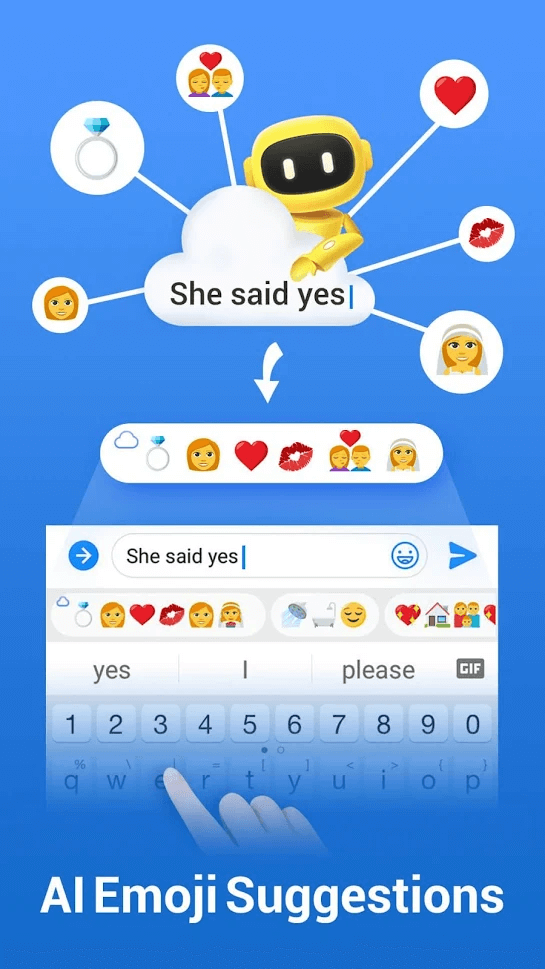 Facemoji is the most popular app and there is a reason for it. It provides you with 3600+ emoji to use with a keyboard. Insert GIFs with its help in your conversations. Emoji are always an endearing method to express feelings on text and this app creates such effects with its inbuilt emoji icons. Use with Instagram, Facebook, WhatsApp, Messenger and Twitter. Talk to your friends on iMessage with this emoji iOS app and get unlimited options. Other than emoticons, this app contains emoji stickers, themes, symbols. Facemoji is the first particular emoji app on Android. It supports multiple languages and can uses smart typing to turn text into smileys and special emoji combos.
2. Bitmoji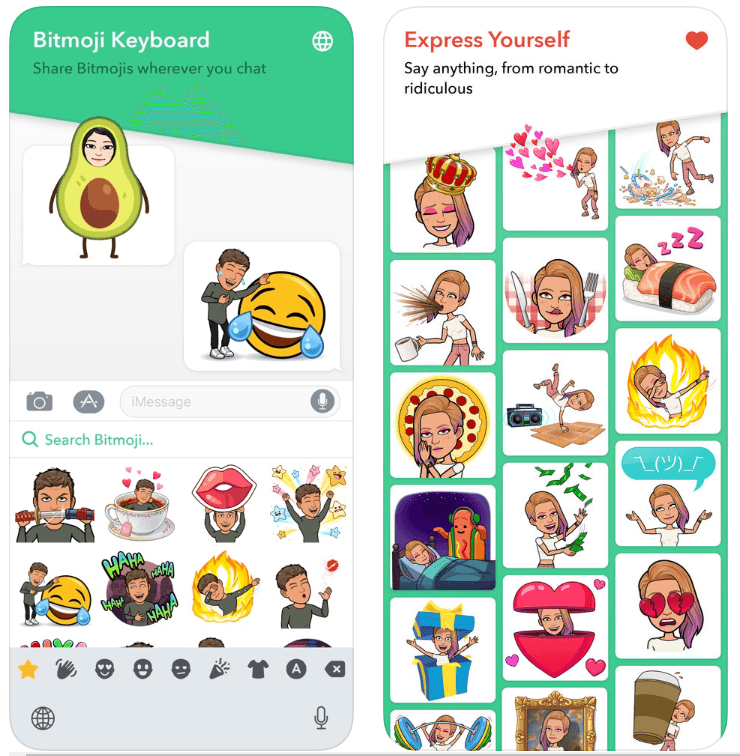 Bitmoji came to light with the Snapchat users for the first time. It is the best emoji app till date to be used to create your personal emoji avatar and certain emoji stickers for it. The Emoji app is for both the platforms and millennials love it. Now, it greatly used with games and other apps too. Since it's fun to see a little cartoon avatar of yourselves, it is used on iMessage and GBoard. Bitmoji is now available on Google Chrome on a desktop version. Other than that, it has a huge library of stickers which describes a number of activities and things for your avatar. When you link Bitmoji to Snapchat account, you can enter a Friendmoji which features two- you and one of your friends.
3. Elite Emoji
Best emoji app if you are looking for some high definition emoji for your smartphone. Elite emoji is indeed a nonpareil app in terms of the services it provides. This type of emoji is totally adorbs! Emoji app for Android can be found on Google Play Store and has over 2K emoji with a similar style. And they can be inserted in chat directly on Whatsapp and Messenger. For iPhone emoji app it can be used with iMessage, email and a bunch of other apps too. Plus, for iPhone users, 1400+ large emoji are available in high quality. Add witty comments with emoji to make your conversation entertaining. Create your own animated images or add GIFs. Mostly being a free app makes it must try for all.
4. FunType Emoji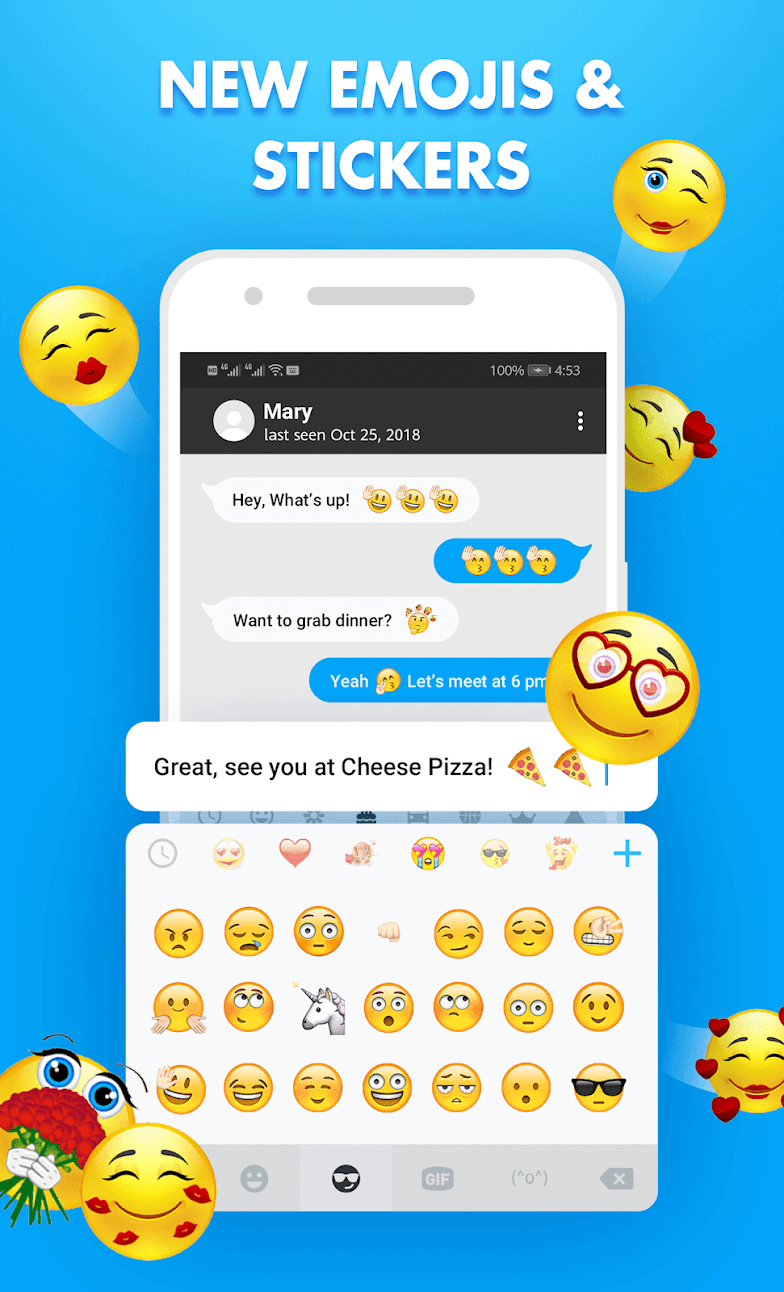 Funtype Emoji is available for Android users and has over 1000+ emoji, stickers, GIFs, and emoticons. Use this app with your keyboard to insert emoji in Whatsapp Messenger, Facebook, Instagram, Twitter, etc. Special features include font styles which are some of the cool styles you will get to use for texting. Most importantly, it does not collect your personal data. Although, it will study your typing style to provide personalized results. It records your nicknames, slang words, and most used emojis. Moreover what makes it the best emoji app for Android is its custom keyboard.
5. Kika keyboard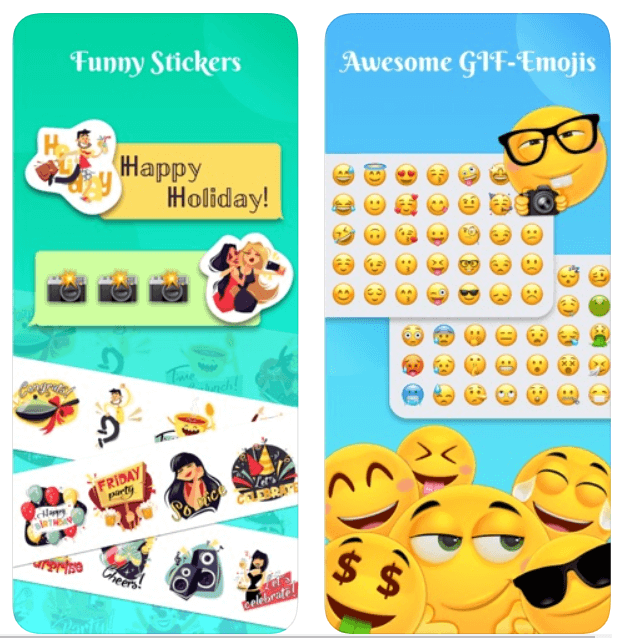 Kika Keyboard is gaining popularity as an emoji app for Android. With over 5 million downloads and multiple emoji GIFs. 60+ keyboard layouts are available to be used by Android and iPhone holders. This app supports different languages such as English (UK), English (US), Portuguese, Spanish, German, Thai, etc. With its bilingual keyboard which also includes a dictionary, you cannot ask for more. Use of animated GIFs and cute emoji to make chat amusing on social media, text, email, iMessage or for making notes.
 6. Emoji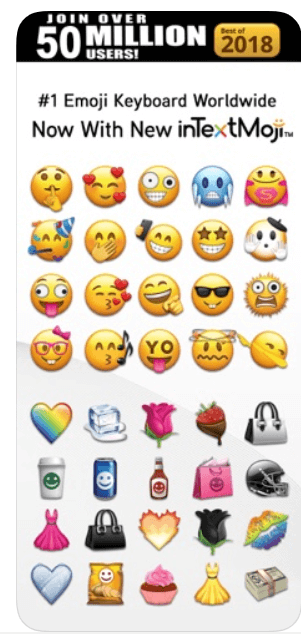 Emoji> is one of the best iPhone emoji apps to be used to insert emoji while conversing on iMessage or WhatsApp. It comes with a range of its category-wise emoji list to make it easy to select for user. This app has over 200+ collection to choose from includes in-app purchases and the subscription gives you unlimited access to all Emoji stickers and content on keyboard. It also includes 20+ colorful themes for keyboard and fun emoji puzzle games to keep users engaged. Get the app now to experience fun with emoji while texting on your iPhone.
7. Swift Keyboard emoji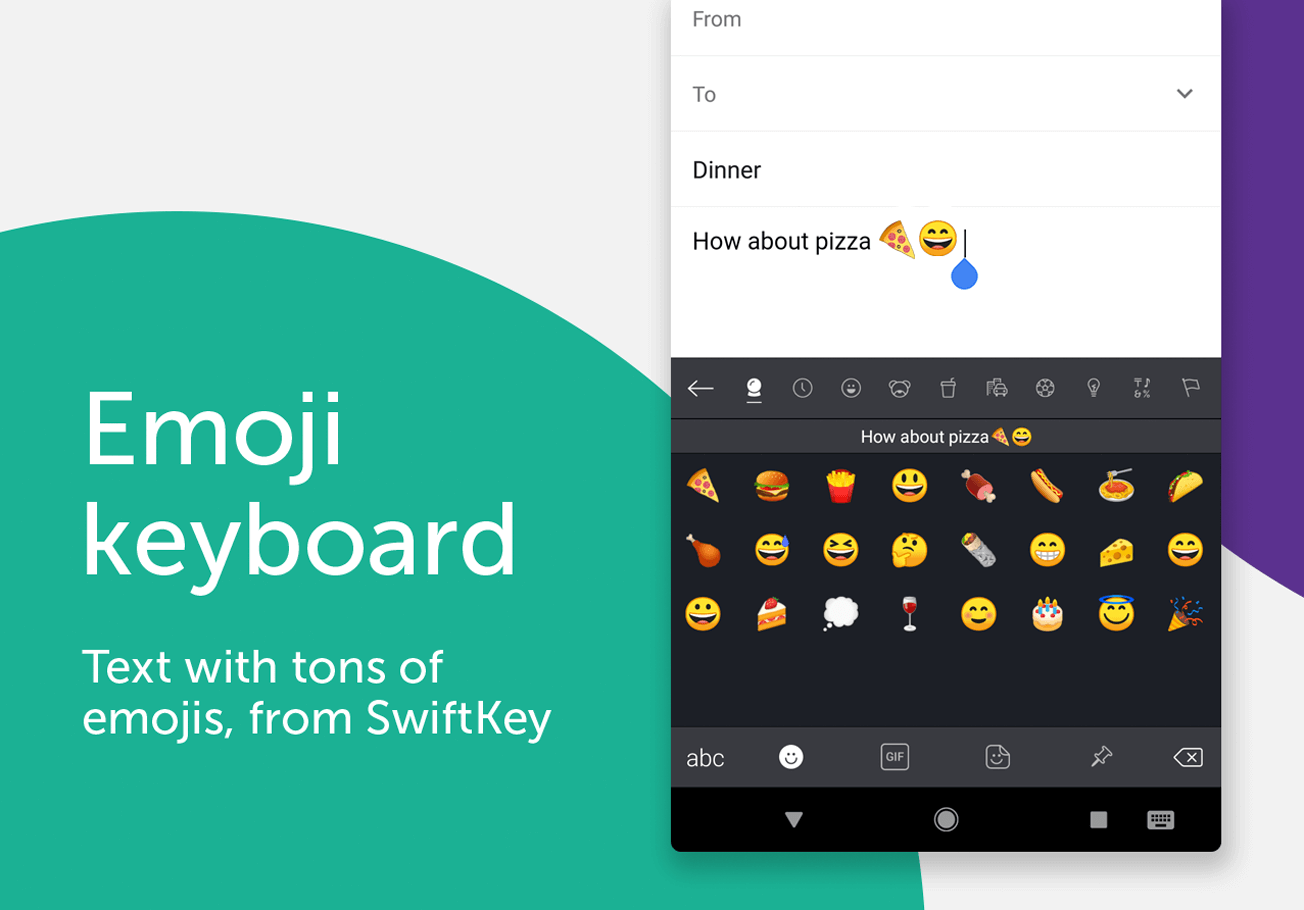 This is an app while it comes along the emoticons inside the keyboard. All you need to do is get the app on your smartphone and give permission to make it your default keyboard and use smileys and emojis with texts. The customizable keyboard comes equipped with quick access to emojis. Take use of Emoji, GIFs, stickers to express yourself while on WhatsApp, iMessage, etc. Supporting up to 5 languages at a time on the keyboard, it is the best emoji app for your smartphone keyboard.
Conclusion:
We hope you would like to use apps and enjoy them with your instant messengers. Get Facemoji which is available for both Android and iPhone or try the SwiftKeyboard which is widely popular. Please let us know in the comment section which app would you like to use now. Also, share with us if any such app that is mentioned but you like it.
Subscribe to our newsletter to get regular updates on the tech world. Follow us on Facebook, Twitter, and YouTube and share the articles.