Table of Contents
Going through the topic, you might ask, why would I need instant messaging apps for Windows 10 when I can use instant messengers right at the comfort of my smartphone? That's true but what would you do if one day you had to switch off your phone, maybe for a few hours or even a day?
Let's say you are at your office and you might break the decorum of your office by constantly looking at your smartphone for checking up on your messages. Would you be able to leave an important ping from a dear one?
That's where you can download a desktop version of your favorite.
But, before you download a messenger app for Windows, we highly recommend that you first install a software that can efficiently protect you against several kinds of malware because despite the chat apps being highly secured, you can still be prone to malware that hackers might plant into your chats.
Advanced System Protector  is power-packed with over 10 million spyware definitions. So no matter how intricate the spyware is (or even if it has surpassed the messenger's security) it won't be able to cross the shield that advanced system protector (ASP) provides. It otherwise also scans and cleans your Windows 10 PC of any impending threats while not interfering with system's resources.
Now since your PC is all safe and set, here's a list of some of the most popular messaging apps for Windows 10.
Messaging apps for Windows 10
1. Viber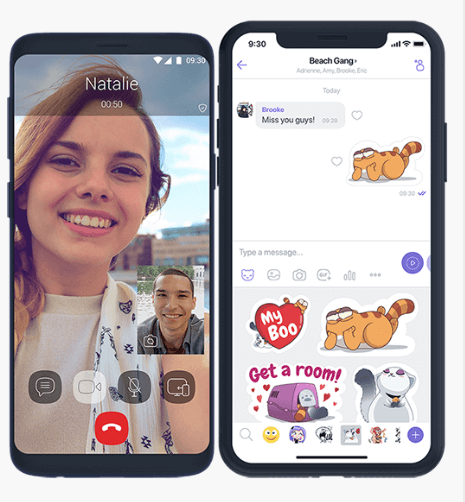 It is a fantastic messenger app for Windows that lets you stay connected with your friends and family across the globe.  With Viber, you can do video messaging by making video calls, make free calls and send text messages. It has a simplistic design which ensures ease of use.
The features of this messenger app for Windows are –
One-click switch between chats because of one of a kind navigation system
Group chats can be extended up to 250 people and chats can be protected by a pin
Viber enables you to transfer calls between devices
You can block and unblock mobile numbers
Integrated 'doodling' allows you to edit photos within the app itself
Smart notifications
You can hide a user's online status and seen status
You can delete a voice message or text message even after you have hit the send button
2. Telegram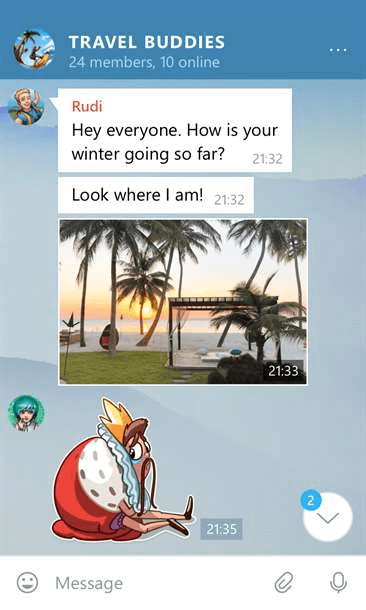 Telegram is what it rightly claims itself to be – a fast cloud-based instant messenger app for Windows. It is fast yet simple Windows messaging app that ensures security and can be synced across several devices.
Let's have a look at some of its spectacular features –
Simple yet effective design –
Telegram has a very clean interface despite being a host to some of the spectacular features that you'll probably find for any messenger app for Windows.
Telegram is backed by 256-bit symmetric and a 2048-bit RSA AES encryption.
Store files of varied formats and sizes –
You can store unlimited data in the form of files and media, immaterial of their size or their format (.MP3, .ZIP, .DOC, etc.). Your chats, files and media are all stored on the Telegram cloud.
Best place for hosting large groups and communities –
You can create a group chat consisting of up to 5000 members. Telegram, is, therefore, great for coordinating team projects and storing online communities
3. Slack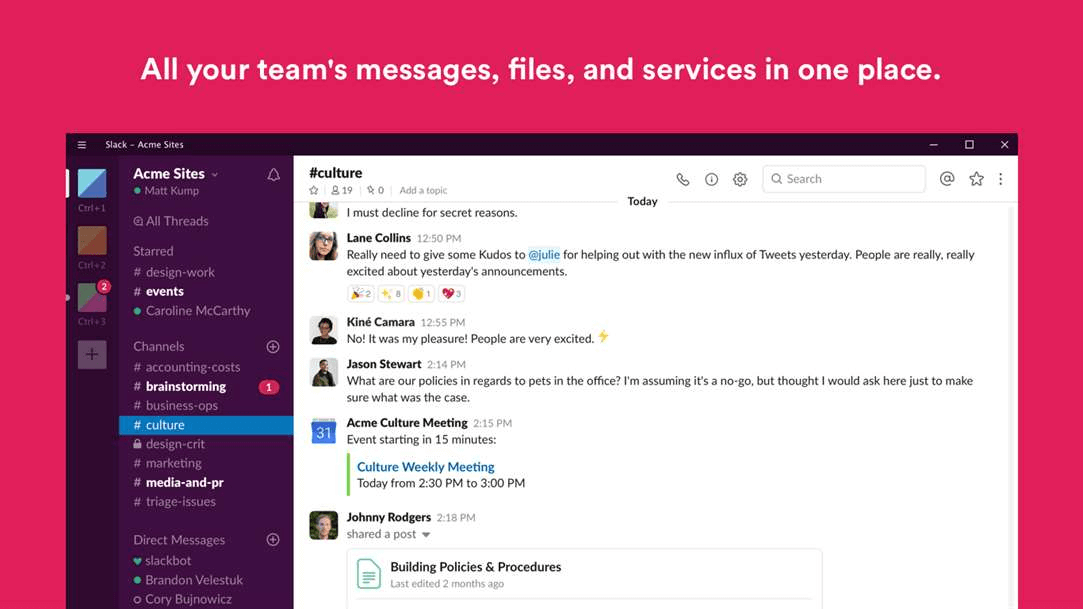 When we hear of the messenger, we mostly think of personal communication. But, the fact is effective communication is also needed in an office setting too. There are different teams and different tasks and it's needless to say that communication has to be crystal clear.
This is where slack comes in. It's a great messenger for windows 10 that can accommodate the communication needs of your office.
Slack comes with some of the most intelligent features which include –
You can create project wise or department wise channels so that right communication can reach the right team.
You can share and edit documents and files with right team member.
You can text or even call any person on your team.
Notifications can be customized according to what really matters
4. Skype
Skype is a messenger for Windows 10 that needs no introduction. It has for long been an incredible instant messenger that lets you send texts, voice and video calls with no problems.
And, even if there are some, here's how you can resolve them.
Here are some of its acclaimed features –
You can collaborate with up to 24 friends or family members on a video call.
Instantly send videos, photos, files and documents of up to 300 MB without a hitch.
You can now share screens with the person you are chatting. This can be really helpful when for example, the other person is facing some troubleshooting problem that only you can send.
You can now increase your productivity with the help of @ mentions. When you send @ mentions to people, they appear in the notifications section. You can then see the files and documents that you have shared with them.
5. WhatsApp for Windows 10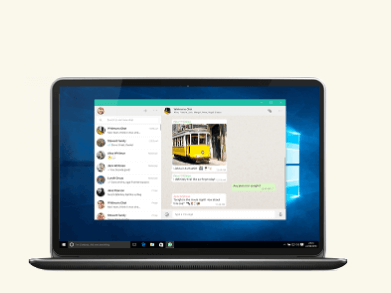 Almost everyone who has a smartphone has a WhatsApp account. But, what would you do if maybe you could not access your phone for a day? That's when WhatsApp messenger While you might be well versed with the smartphone version of WhatsApp, the desktop version renders equally great services apart from just being a one-on-one chat solution.
Just like the smartphone version, here's what you can do with WhatsApp messenger for Windows 10 –
Effortlessly sync all your chat from your smartphone.
With end to end encryption your voice messages, photos, videos, status updates, calls, etc. are highly secured.
You can conduct group video and voice calls.
Picture-in-picture mode allows you to watch a YouTube video or any video from any source in the preview itself.
Download WhatsApp for Windows 10 here
Why restrict messaging to Smartphones when you can enjoy a seamless messaging experience on your PCs and enjoy the best of both worlds using some of the most popular Messaging apps for Windows 10. Out of all these which one's your pick? Do you have another app that you want us to add to the list? Do let us know in the comments section below. For more tech related updates keep reading Tweak Library.
Follow us :