Table of Contents
Smartphones have brought in a revolution in the field of communication by bridging the distance. No matter how far your friend is, it's just matter of a few taps over your phone, and you get connected to him even though he is thousands of miles away. The telephone which was one of the biggest invention of the 19th century, now just seems to be an outdated technology, and this in itself is an example of the pace in which the communication technology is heading. Now getting connected via messages and voice calls doesn't seems to be enough.
Also Read: Top 9 Security Apps For Your Android
With faster and cost effective internet services, basic smartphones with video calling has become the need of the hour, which lets you feel that you are just sitting next to the person you are communicating with. Also, you do not need much to make a video call, a smartphone with a front camera, a good internet connection and a video calling app for android is all that you need.
Best Video Calling/Chat Apps For Android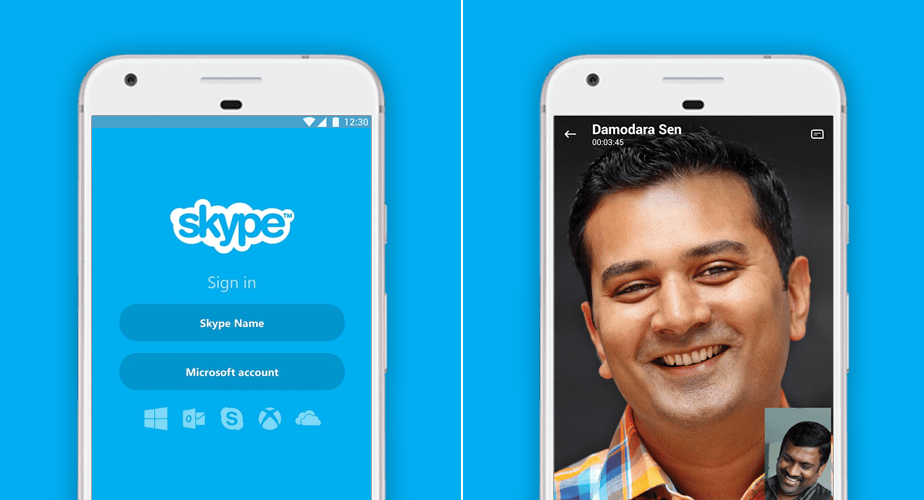 Skype is the one which set the platform for video calls. Years ago, Skype gave us an option to visually connect with our friend and family via our computers. However now you can even use it on your phone and make video calls from any part of the planet. The only thing you need is an active data connection.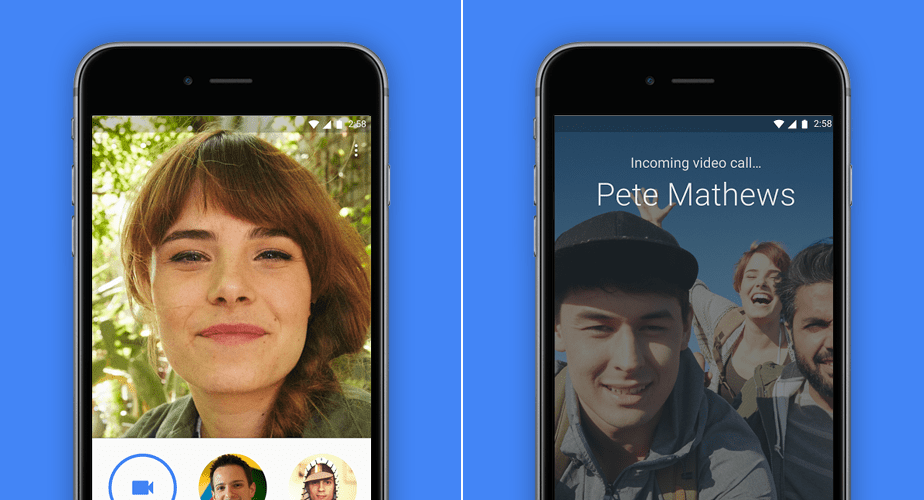 When Google launched this app, it has several tough competitors in the market. However, with its unique knock knock feature, which provide you the live preview of the caller before picking up the call makes it a high rated video calling app for android. To start using the app you install the app and sign in with a valid number. An active data connection is just another thing you need. The best thing about this app is that you can even use this app for making video call, even if you are on a low-bandwidth mobile network.
Also read: How To Get Started With Google Duo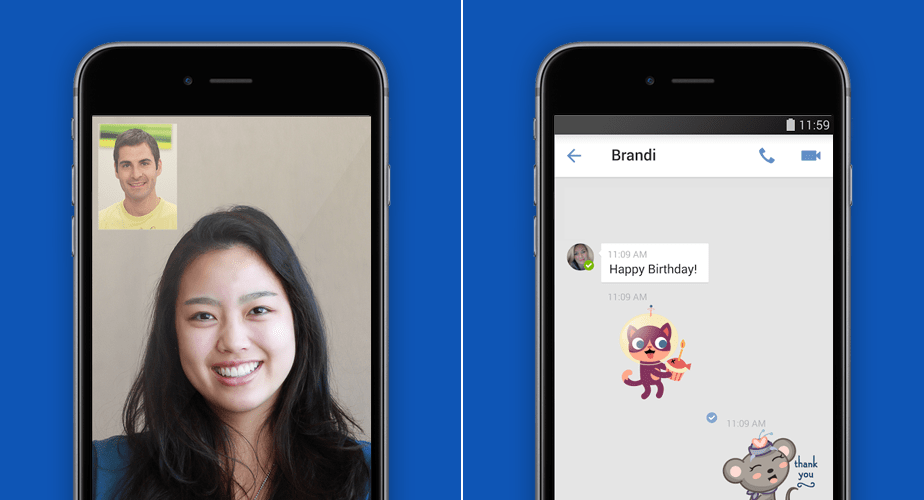 This one is undoubtedly the most loved free video calling app, because of its capability to make video calls even on a 2g network. Apart from making video calls this app provides you hundreds of stickers for free to express your feelings. Surely this app will save a lot of your hard earned dough which you will otherwise spend on making voice calls.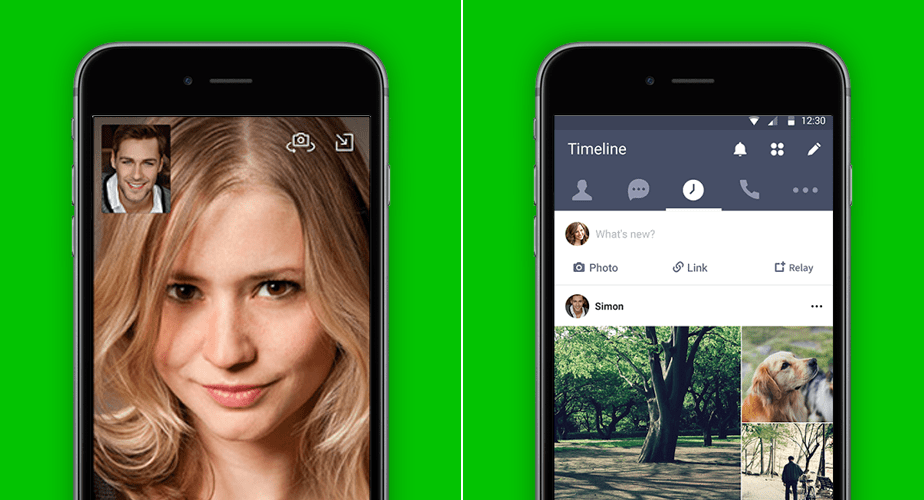 Line is yet another app which helps you to makes great quality calls at no charge, no matter where you are. The most attractive thing that I found about this app is the ability to use effects and filters during video calls for fun. Also like Skype it is a cross platform app, i.e. you can it both on your PC and mobile.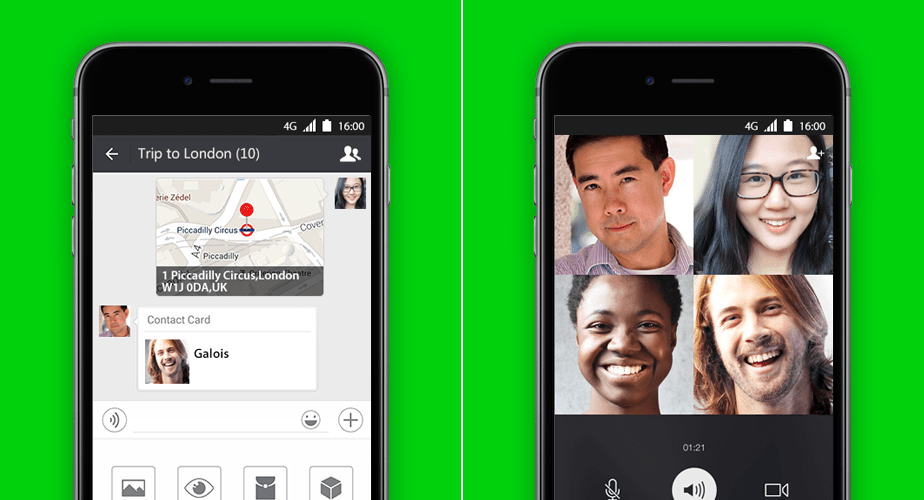 Slowly and steadily this app has grown its user base. Moreover, it is the only free video chat app which provides its users the utmost level of control over their privacy and security as it is the only messaging app to be certified by TRUSTe. Using WeChat, you just not only make video call to your friend but also make group video calls of up to 9 people. "Friend Radar", "People Nearby" and "Shake" are some of the features of this app which helps you in making new friends.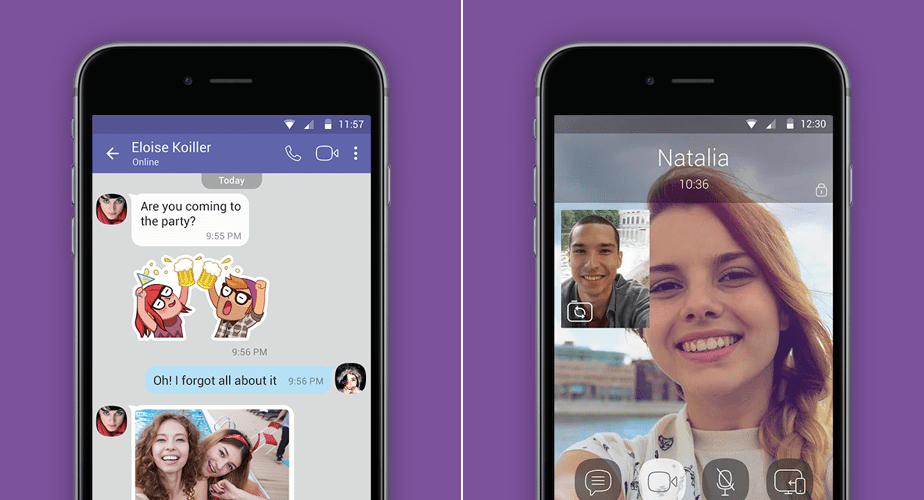 Initially this app began its journey with a messaging and voice calling now withstand strongly as a best video calling app for android. Apart from making free video calls you can also send instant video messages of 30-seconds. Regarding the security point of view this app is quite safe to use, as it protects all your messages and calls by end-to-end encryption.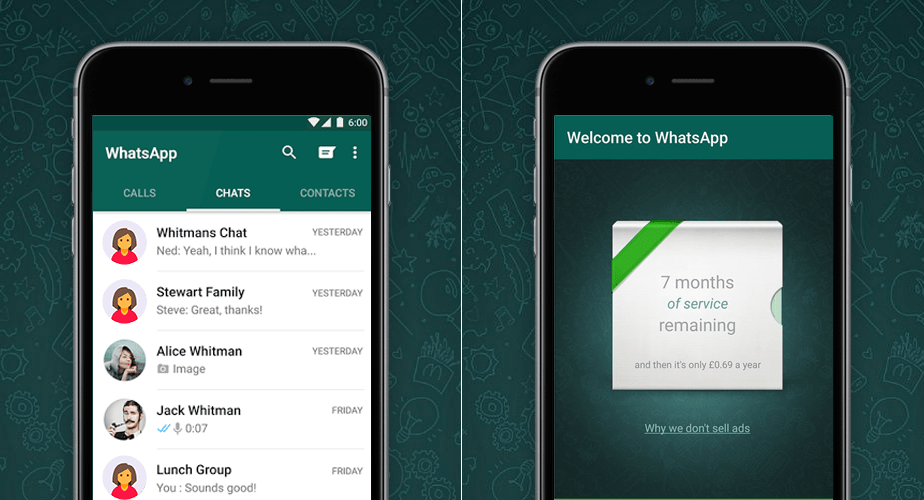 This app is the one which does not need much of an  introduction, as this is an app which you will find in every smartphone. WhatsApp started as a messaging service but later integrated voice and video calling feature. It is due to its popularity and craze among the youth that it is now owned by Facebook. With the ability to run over PC it is now giving a tough fight to other video calling apps.
Also Read: How To Enable 2-Step Verification in WhatsApp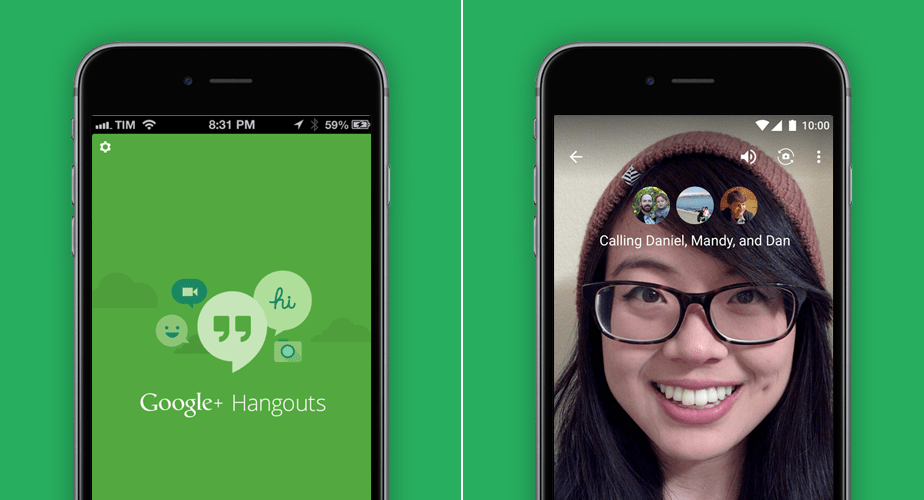 Hangout an app backed by Google is yet another app which provides you the ability to make safe and secure video calls on android to your friends and family. Like Skype and Line, it can be used both over mobile and PC. Google is now quite serious about Hangouts therefore it has completely replaced Google Talk with Google Hangouts. All you need is a Google account to start using this app.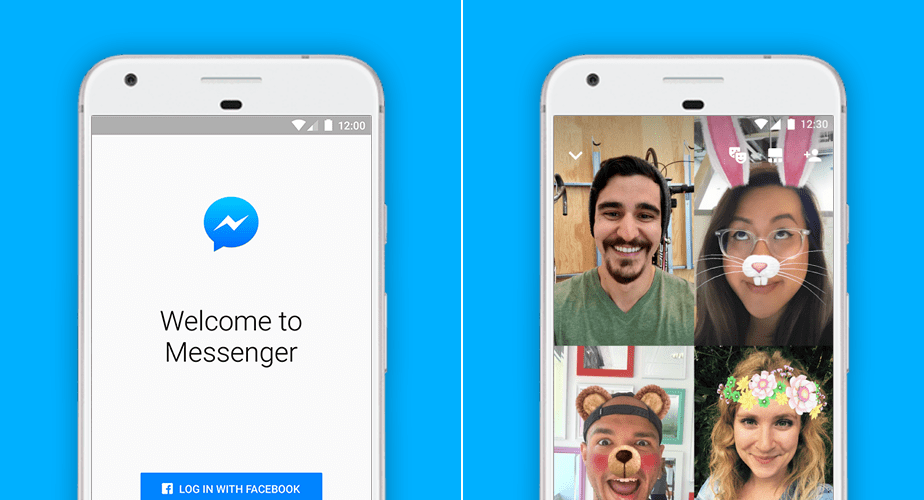 Facebook Messenger is the messaging app designed for millions of Facebook users. One of the best thing with Facebook Messenger is that at present everybody has a Facebook account. Therefore, it is quite easy to connect with each other using this app. Though, the best video calling capability of this app is not one of the best as compared to the other apps, however still its interactive UI attracts lot of users.
Also Read: How To Protect Your Facebook Profile Picture From Being Misused?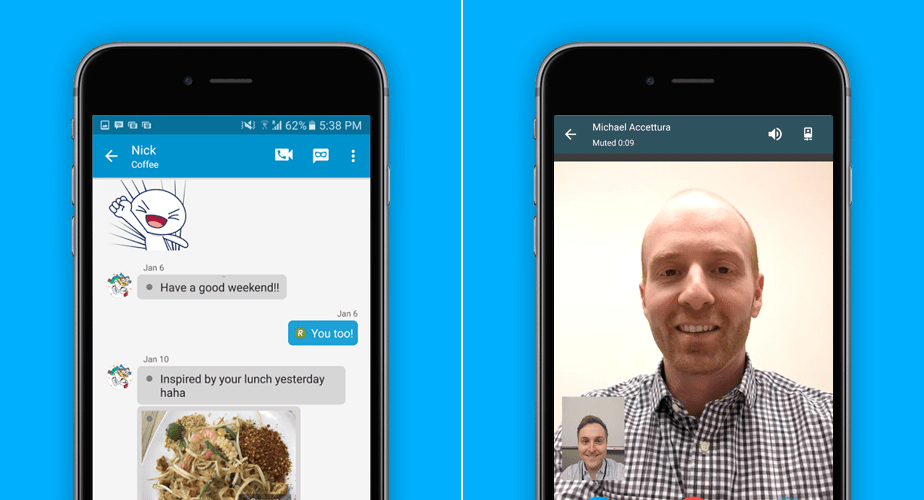 There was a time when having a BlackBerry phone is considered as a status symbol. At the start of 21st century there was a huge roar of BBM. However, with the introduction of many new messaging apps by Android, BBM was unable to withstand its position. Now with its all new look and feel and ability to make video calls BBM is trying to regain its lost position.
There are still many more free video calling available at Google Play store, however it is not possible for us to include every app in our article. We have researched and tried to bring the 10 best apps for you.