By bridging the distance smartphones have brought a revolution in the field of communication. No longer distance matters, in just a few taps you can get connected to your friend sitting overseas or anywhere. But with changing times big inventions also get outdated. Now in addition to voice calls people want to make video calls too.
Luckily there's a solution for everything. In this post, we will enlist the best video calling apps that you can use anytime.
Also Read: Top 9 Security Apps For Your Android
These video callings apps are fast, cost-effective and do not require you to learn new skills. Using them you can see and talk to your friends, family members. Not only this they can also be used for video conferencing.  To make a video call, you just need a good internet connection, a video calling app and your smartphone should have a front camera. Some of these apps can even be used on a laptop.
| | | | | | | | | | | |
| --- | --- | --- | --- | --- | --- | --- | --- | --- | --- | --- |
| Specifications | Skype | Zoom | Google Duo | WhatsApp | Viber | FaceTime | Jitsi Meet | Facebook Messenger | Snapchat | Line |
| Available on Android | Yes | Yes | Yes | Yes | Yes | No | Yes | Yes | Yes | Yes |
| Available on iOS | Yes | Yes | Yes | Yes | Yes | Yes | Yes | Yes | Yes | Yes |
| File Sharing | Yes | Yes | No | Yes | No | No | No | No | No | No |
| Screen Sharing | Yes | Yes | Yes | No | No | No | Yes | No | No | No |
| Full functionality available in the free version or monthly subscription | Yes, however, to make an international phone call you need to pay for the subscription | No, there is a time restriction of 40 minutes | Yes | Yes | Yes | Yes | Yes | Yes | Yes | Yes |
| Can make a call to more than 4 people | Yes | Yes | Yes | No | No | Yes | Yes | Yes | Yes | Yes |
| Third-party app integration | Yes | Yes | No | No | No | No | No | No | No | No |
| Unlimited calling in free version | Yes | No | Yes | Yes | Yes | Yes | Yes | Yes | Yes | Yes |
| Video and audio calling | Yes | Yes | Yes | Yes | Yes | Yes | Yes | Yes | Yes | Yes |
| End to end encryption | Yes | Yes | Yes | Yes | Yes | Yes | Yes | Yes | Yes | Yes |
| | | | | | | | | | | |
So, what are we waiting for let's begin and learn about best video calling and video chat apps for Android
Best Video Calling/Chat Apps For Android & iOS in 2023
1. Skype – popular video calling app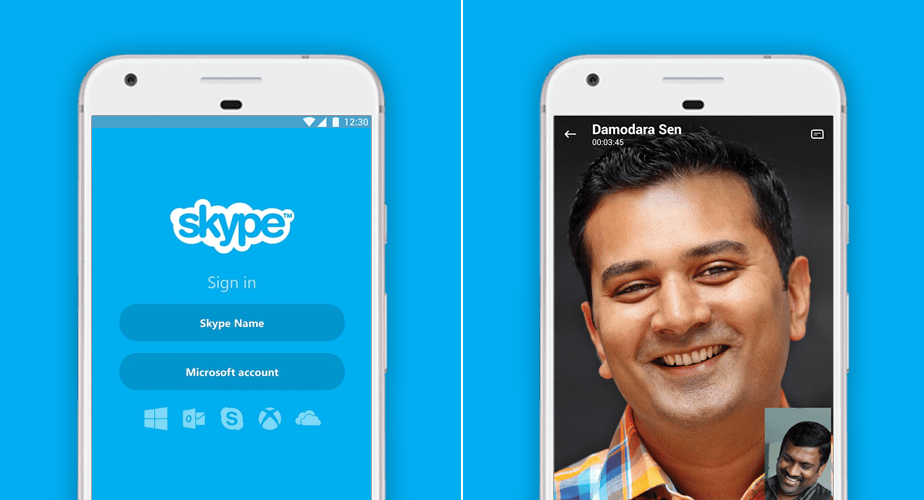 The most well-known and biggest name of all is Skype. With over 1 billion downloads Skype has grown leaps and bounds. This best multi-platform video calling app can be used for both audio and video calling. Offered by Microsoft this app offers a versatile feature. Using it you can make a group call with more than 50 people.
Features:
Integrated with Facebook and Microsoft
Free video calling app
Up to the mark video and call quality
Screen sharing
Instant messaging, SMS text messaging
2. Google Duo – easy video calling app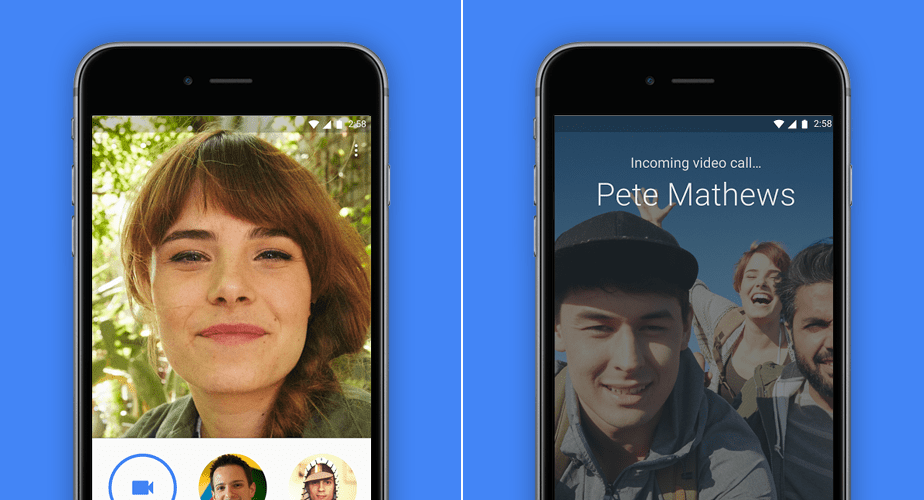 Another best video calling app available for both Android and iOS users is Google Duo. This app comes with a simple interface. To use it you just need to login and verify your number and you are good to go. Along with making video calls you can use it to make standard phone calls.
Features:
Live preview of the caller
Cross-platform app
Great video calling app
Simple to use
Also Read: How To Get Started With Google Duo
3. Zoom – best large group video calling app
This one is a cloud-based video conferencing app that helps meet people virtually mostly for business purposes. You can use it both as a video or audio calling app.
Zoom meeting is a video conference hosted using Zoom while in a Zoom Room. Tile view is its biggest feature.
Features:
End to end encryption
Screen sharing
Connect with more than 100 people
Easy to use
4. Jitsi Meet:
New to the game this messaging app is gaining popularity. Jitsi Meet is fully secure and it offers encrypted messaging. This app lets you make video calls with multiple people. Unlike other video calling apps, to use it you don't need to install the app.
Features:
Best voice calling app
Fully secure
No need to install the app
5. SnapChat:
A social networking and messaging app that helps communicate and connect with people. Using this chat app, you can share photos and this expires within 10 sec. It has also added several features recently. All this makes this video calling app worthy.
Features:
Social networking app
Easy and quick to use
Share photos
6. Viber: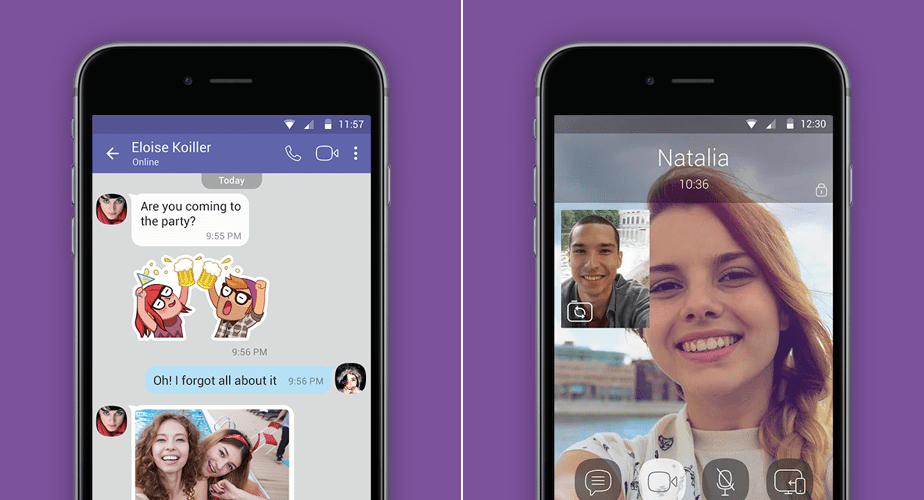 Popular among teens this video calling app offers secure connections between users. It allows you to make both video and voice calls. With a user-friendly interface, you can easily use this video calling app. To change your voice call into a video simply tap the Camera icon next to the user's name and you are good to go. That's not all, you can even play Viber games with friends, share contact files etc.
Features:
Secure communication
User-friendly interface
Offers games
Share contact files
7. WhatsApp-best video calling app for small groups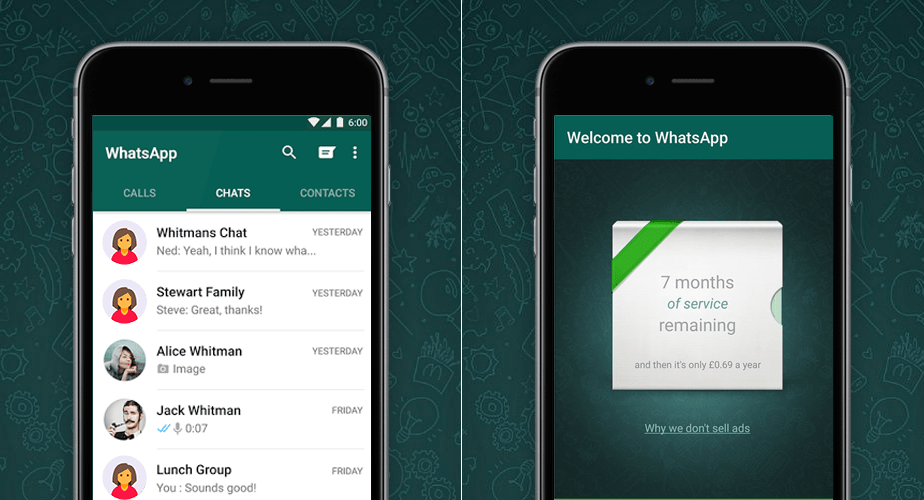 Facebook-owned WhatsApp is a popular messaging app around the world. With over two billion users worldwide the app even offers a premium version. You can use it separately for business purposes. This video calling app allows making both voice and video calls. You can even search for messages in the past.
Features:
Available as messaging app and web version
Voice messages
Chat and video calling app
Share photos & videos
Notifies about the delivery of messages
Also Read: How To Enable 2-Step Verification in WhatsApp
8. FaceTime – best apple to apple video calling app
This is the best Apple to Apple video calling app. It helps make Group FaceTime. With 2 billion messages exchanged every day it is one of the most used video calling apps by iOS users. FaceTime allows one on one video calling.
Features:
One on one video calling app
Group FaceTime
Sends messages and multimedia files
9. Facebook Messenger: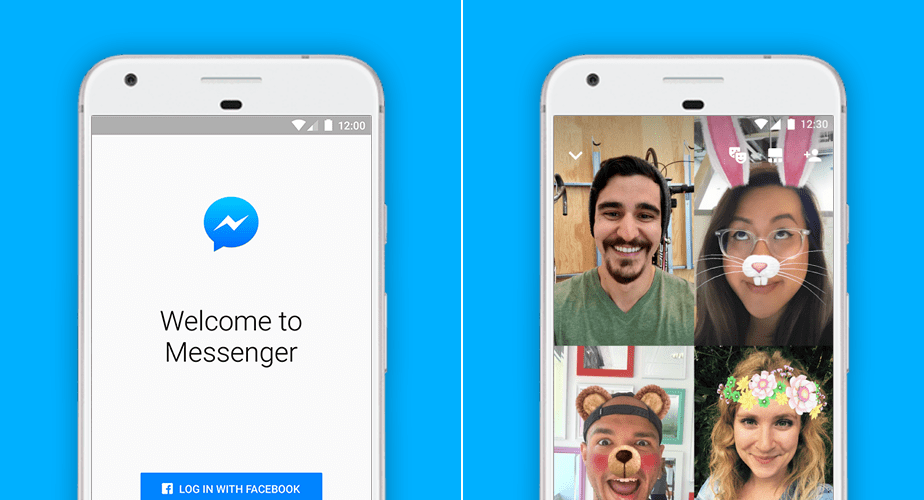 A trendy and trusted video calling app backed by Facebook. A cross-platform app using which you can send text messages, or start a video chat. This app helps do more than just making a video call. You can send emojis, stickers, capture photos and videos. Facebook Messenger also let you keep chats with other users, and you can even make reservations
Features:
Capture photos and videos
Make group calls
Keep track of chats and other users
Can be used for both business and personal use
Also Read: How To Protect Your Facebook Profile Picture From Being Misused?
10. Line – well-known video calling platform:
With over 500 million users worldwide, Line is a popular messaging and video calling platform. Using it you can enjoy high-quality calls and can even add filters and effects. You can group video chat with up to 200 friends, share messages, photos, videos, etc. The app is available for free, and it comes with some in-app purchases and ads.
Features: 
Group video chat up to 200 friends
Cross-platform app
Video and messaging app
Quality calls
This is all. These are the best video calling apps that you can use and connect with people easily. More or less these apps are alike yet they are different. It completely depends on you which app you prefer using.