There are around 2.5 Million Android Apps available on Google Play Store and the count is growing day-by-day. There are numerous apps with the same functionalities from different developers and at times we get confused which one to go for. As we can't try all of them, we should go for the most relevant, trusted, downloaded and used Apps which we can make use of in our routine life.
Here we have tried to save you some time by compiling a list of the best must have free and paid Android apps of all time. This list also includes some of the essential Android Apps that everyone should have on their Android device to make Smartphones really smarter. Though, all the must have Android apps are not covered in this article, you may also love to find your favorite Android apps to make smartphones really smarter in the second list.
Top 10 Must have Android Apps
Smart Phone Cleaner
Technical Specifications
Size: 7.6MB
Installs: 1,000,000+
Current Version: 6.4.1.29
Requires Android: 4.1 and Above
Click Here To Download Smart Phone Cleaner
Overview
Smart phone cleaner is a must have Android app to keep your smartphones clean and junk free. Smart phone cleaner is an effective and versatile app to boost and optimize your Android phone's performance. This Smart phone cleaner optimizer app comes with one-tap booster feature to clean junk files, optimize phone's battery, delete duplicate files, app manager and various other modules to improve device's overall performance.
Smart phone cleaner works best for quick RAM boost, cleaning junk files, battery saving, game boosting, managing storage proficiently, file exploring, removing duplicate files and more. Smart phone cleaner is an all-in-one smartphone performance booster android app for smooth experience.
Automatic Call Recorder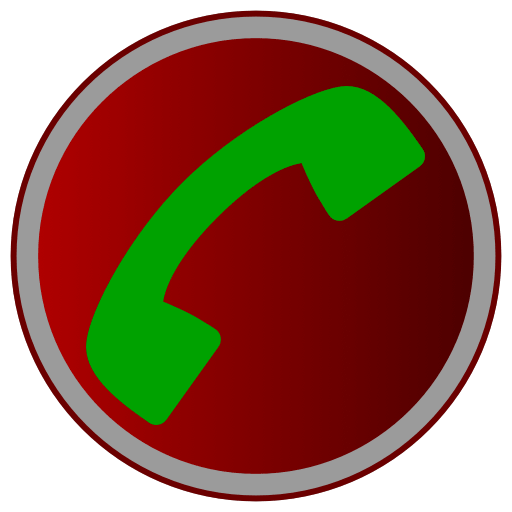 Technical Specifications
Size: 8.9MB
Installs: 100,000,000+
Current Version: 6.02
Requires Android: 4.0 and above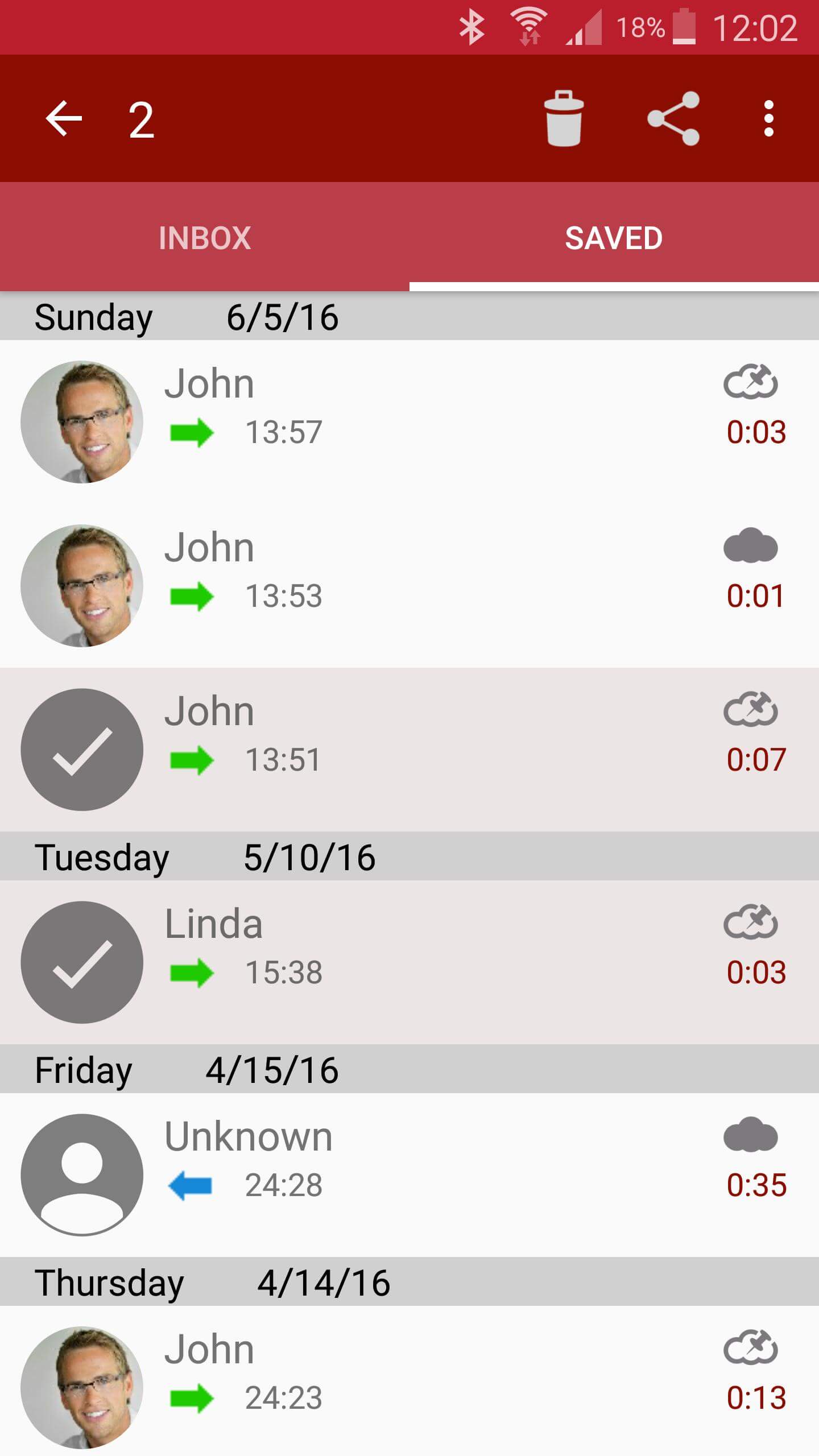 Overview
Automatic Call Recorder allows you to record any or every phone call you want to record and save. You can configure which calls should be recorded and saved and which should be ignored. You can listen to the recording, add notes and share it. If you integrate this App with Google Drive or Dropbox, you can save and synchronize needed calls to the cloud storage.
Google Drive integration with Automatic Call Recorder works well with Android versions 4.0 and above.
"Please Note: Automatic Call Recorder is not compatible with all the smartphones."
Free version limits you to save recordings for 30 days or a specific number of calls however, for unlimited recording and storage, you should go for the paid version of Automatic Call Recorder. By default, the calls are recorded in inbox folder however, Automatic Call Recorder App allows you to search for important recordings by contact, phone number, or note and move them to the saved folder in Automatic Call Recorder App itself.
There are 3 default settings for automatic recording: Record everything (default), Ignore everything and Ignore contacts.
YouTube downloader for Android (Videoder)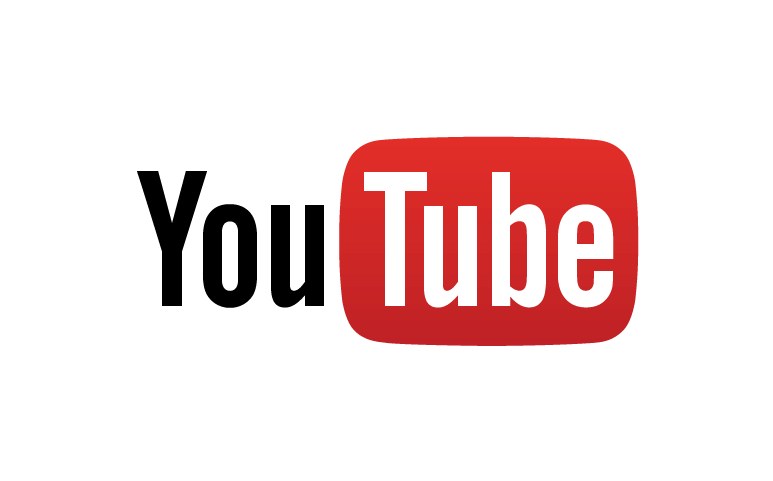 Overview
Everyone wants to download and save videos from YouTube for offline viewing. There are several YouTube downloader for Android however Videoder is one of the best Apps to serve the purpose. Unfortunately, the Google Play Store doesn't list out any such application to download YouTube videos. Even though there are few of them listed with a fake name, but they won't download videos from YouTube.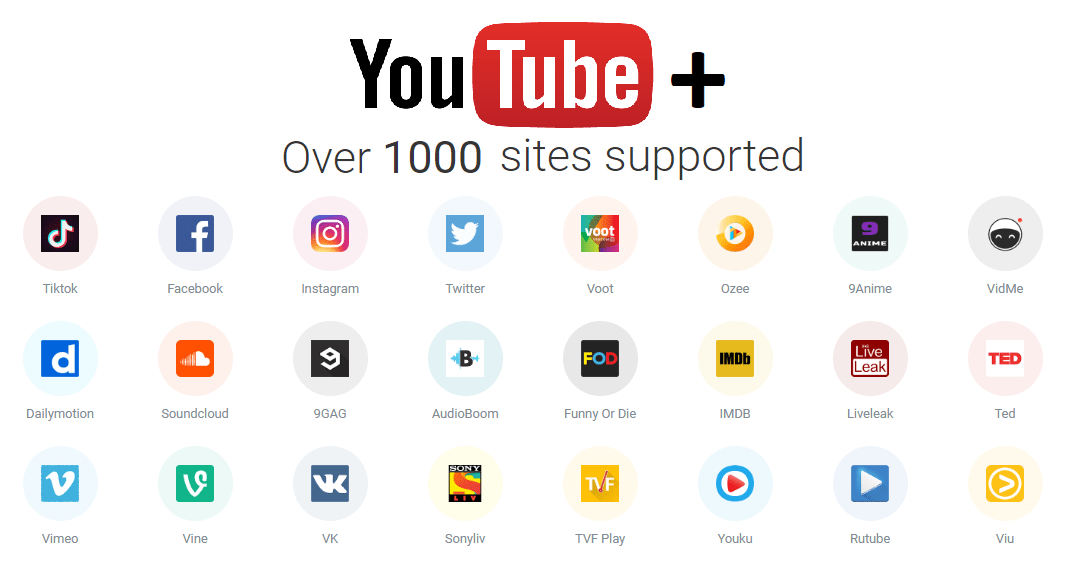 How To Get It?
Well if you are looking forward to getting a YouTube Downloader for Android (Videoder), you'll need a trick to do that.
Step 1. Search for Videoder on the browser and download the .apk file and install Videoder. It might give you a security warning to allow the downloading (.APK file), you can go ahead and allow it.
Step 2. Search for your favorite videos on Videoder and download YouTube video in your desired file format/quality and store them on your internal storage.
Videoder is no doubt the best YouTube downloader for Android as it can download 4K Ultra HD videos from 30+ websites in audio/video formats.
Also Read: Best YouTube Video Downloader App For Android 2019
WhatsApp for Android
Technical Specifications
Size: Varies with device
Installs: 1,000,000,000+
Current Version: Version 2.19.214
Requires Android: Android OS 4.0.3 or above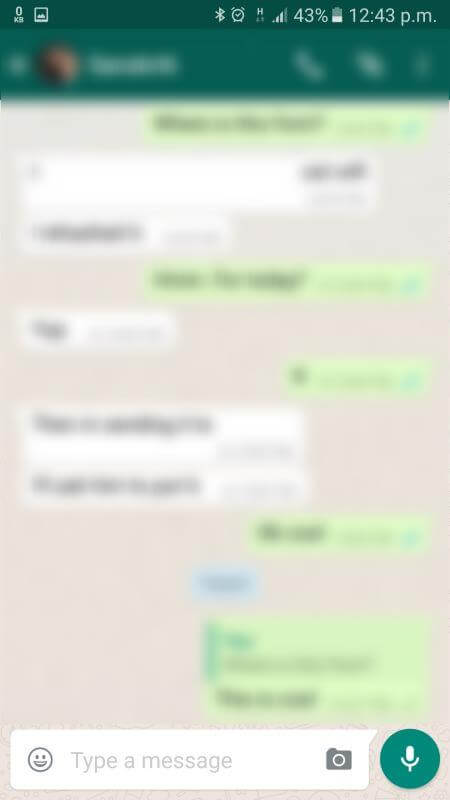 Overview
I don't believe there is anyone who needs an introduction for WhatsApp still let me tell you that WhatsApp Messenger is a FREE messaging app available for Android and other smartphones. With WhatsApp, you can send and receive messages, calls, photos, videos, documents, and Voice Messages. WhatsApp uses your phone's Internet connection 4G/3G/2G/EDGE or Wi-Fi, as available for communication. In every few weeks, WhatsApp's new version gets available and it is always recommended to have WhatsApp new version for bug-free connection.
You may also like to read: Useful WhatsApp Tips & Tricks, One Must Try 
App Locker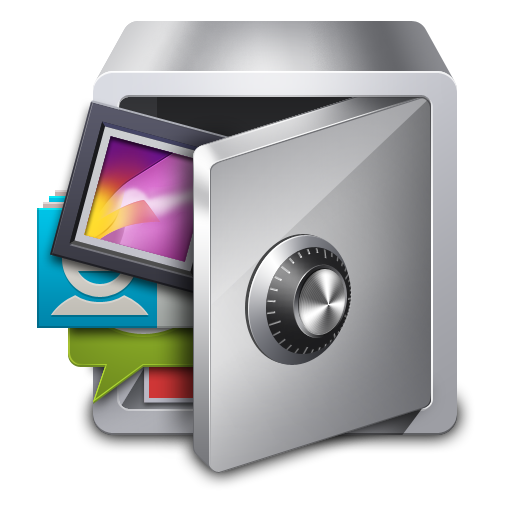 Technical Specifications
Size: 8.1MB
Installs: 100,000,000+
Current Version: 2.8.10
Requires Android: 4.0 and Above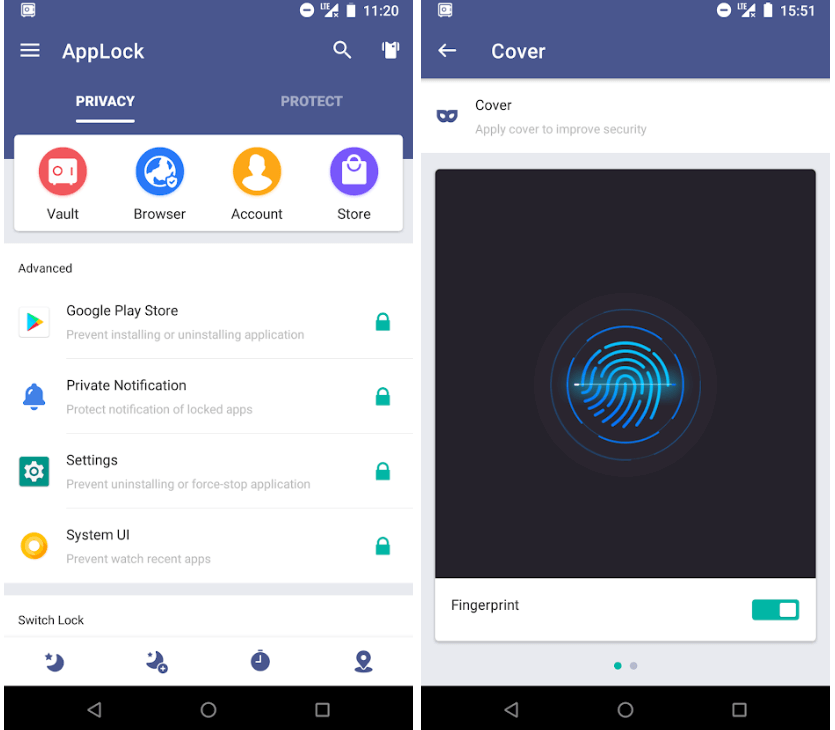 Overview
Everyone has some or other secrets in life and we never want someone to reveal them without our permission. Here comes the role of 'AppLock' which is one of the best App Locker App with over 400 Million users in over 50 countries with 45 supported languages. AppLock is an efficient App locker Application to lock WhatsApp, Facebook, Messenger, Gallery, Instagram, Snapchat, Contacts, SMS, Gmail, Settings, incoming calls and any other App that live on your phone. You can flawlessly prevent any unauthorized access and guard privacy of your device.
AppLock can lock Apps with Password, Pattern, or Fingerprint lock for advanced security. With 'AppLock' App Locker Application, you will never need to worry about your Friends, Parents, Kids or office colleagues to borrow your phone as everything else is blocked except allowed ones.
Google Find My Phone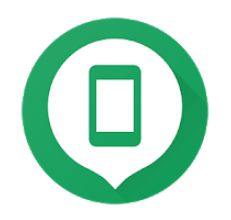 Technical Specifications
Size: 3.5MB
Installs: 50,000,000+
Current Version: 2.3.008
Requires Android: 4.0 and Above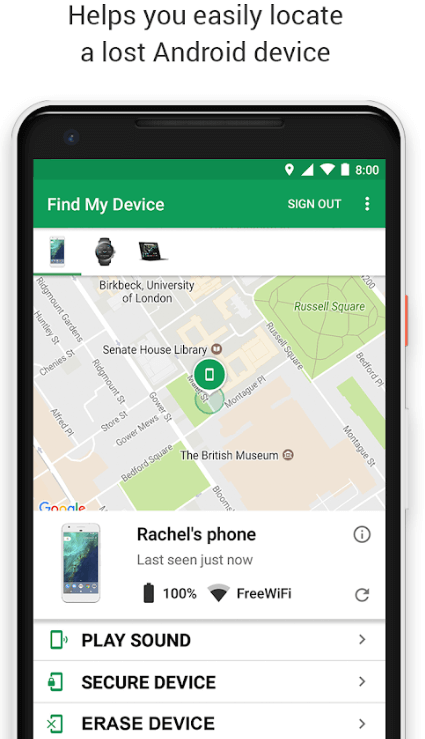 Overview
Google has a wonderful tool which very few of us are aware of called 'Google Find My Device'. This Google phone finder is a very useful App which I think every smartphone user should have installed as none of us would ever want to lose our precious smartphone. Google Find My Phone can look up for your phone, tablet or watch on a Google map. If your device is turned off and current location isn't available, it will show you the last known location. 'Google Find My Phone', phone finder App can also use indoor maps to help you find your device in Airports, Malls, Home or other large buildings. It uses Google Maps to navigate you through your device by tapping the device location. Google Find My Phone also plays a sound at full volume, even if your device is on silent mode. It erases the device data or locks it with a custom message and contact number on the lock screen if you realize that the device is in wrong hands.
Instagram
Technical Specifications
Size: Varies with device
Installs: 1,000,000,000+
Current Version: Varies with device
Requires Android: Varies with device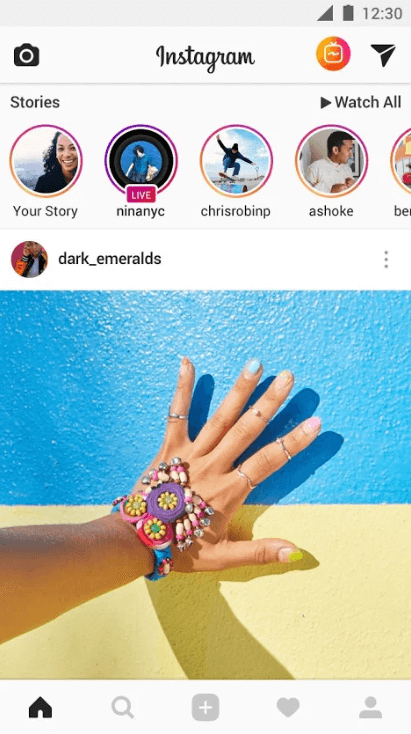 Overview
Instagram is another world's most popular app for social networking by Facebook. Instagram allows you to connect with friends, share what you're up to, or see what's new from others all over the world. Using Instagram, you can explore our community where you can feel free to be yourself and share everything from your daily moments to life's highlights.
Instagram lets you post photos, videos, messages, posts and a lot more on your social network where you can express yourself and connect with your friends. Instagram also helps you to discover longer videos on IGTV, brands and small businesses, and shop products that are relevant to your personal lifestyle.
Best Music Player for Android – (Poweramp Music Player)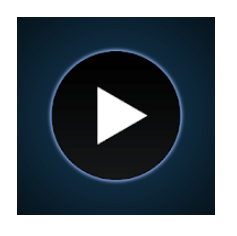 Technical Specifications
Size: Varies with device
Installs: 50,000,000+
Current Version: Varies with device
Requires Android: 5.0 and Above
Overview
If you are looking forward to getting the best music player for Android, you should try 'Poweramp Music Player'. This is one of the most used and powerful music players for Android majorly focused on the new Audio engine, UI, and navigation. Poweramp Music Player plays mp3, mp4/m4a, ogg, wma, flac, wav, ape, wv, tta, mpc, aif, opus, dsd, mka, tak, flv and many more variants of files which makes it the best music player for Android.
Poweramp Music Player has 10 band optimized graphical equalizer for all supported file formats including presets and custom presets like powerful Bass and Treble adjustment which give the Digital Dolby experience and proves it as the best music player for Android. There are numerous other factors which makes it an outstanding music player App for Android.
Facebook OR FB Lite App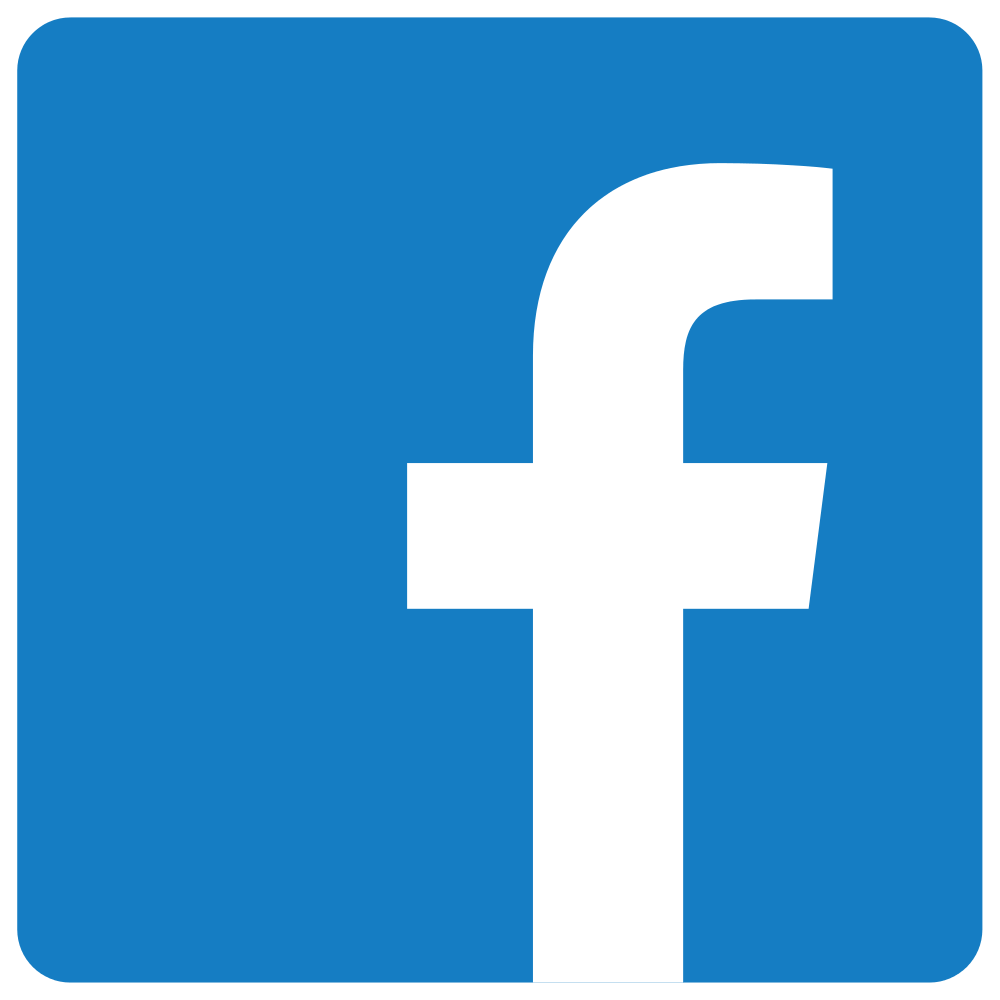 Technical Specifications
Size: Varies with device
Installs: 1,000,000,000+
Current Version: Varies with device
Requires Android: Varies with device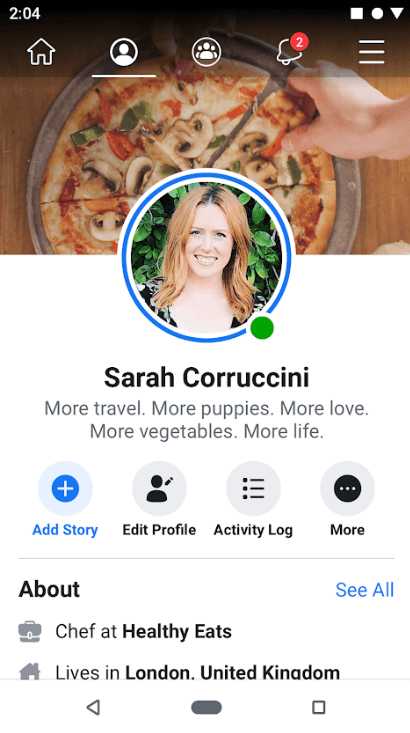 Overview
Facebook is generally pre-installed whenever you make a new purchase. Those who are concerned about quality and functionality stick with Facebook and rest switch to FB Lite App to free up more space on your device. Facebook is good for keeping up with friends as it is a faster and easier way to share updates and photos, engage with friends and Pages, and stay connected to communities important to you. There are numerous features of Facebook which might be already aware of however a similar App called FB Lite App is more trendy and ultralightweight to solve the same purpose.
The FB Lite app is small, hence can work on 2G networks as well allowing you with features of Facebook such as sharing to a Timeline, liking photos, searching for people, and editing your profile and groups. There are a lot more features of FB Lite app which is recommended to be used while traveling or when your phone is running out of free space.
Xender App for Sharing Large Files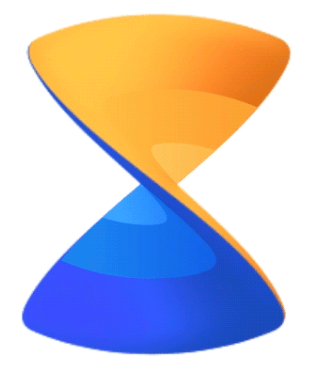 Technical Specifications
Size: Varies with device
Installs: 100,000,000+
Current Version: Varies with device
Requires Android: Varies with device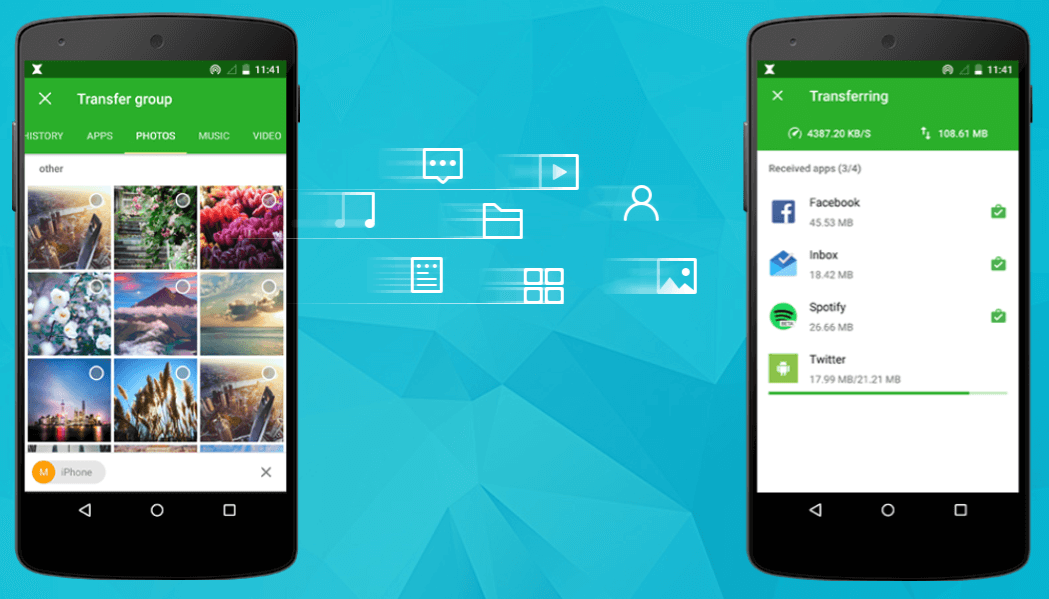 Overview
Xender is a less popular but a very powerful and best sharing App to fulfill all your sharing needs. Xender has over 500 Million users all over the world and is widely used to share any type of files in any places at any time. Xender doesn't use mobile data and worked on 200 times accelerated Bluetooth transfer speed. Xender App supports Android, IOS, Tizen, Windows, PC/ Mac cross-platform transferring and doesn't require a USB connection or a PC software installation for any transfers. Over 100 million files are transferred on a daily basis using Xender App.
Xender App is supported in over 23 languages and is one of the best file sharing Apps for smartphone replication. Depending on the device, Xender may give you 40Mbps speed during any type of file transfer and doesn't require any network connections even for cross-platform transfers.
Note: As it is a Chinese app, it may not be available to install in India, because the Indian government has banned some of the apps from China.
Summing Up
We have reviewed and listed must have Android Apps which are widely used worldwide. There are numerous other android apps which should have been added to this article however we left out a few of them which comes already pre-installed with Android smartphones or are covered in our second list of must have Android apps. If this article turned out to be helpful to you, please like and share this with your colleagues. For more such tips, tricks and tech-related updates visit Tweak Library and if you are more into tech-related videos do watch and subscribe to our YouTube channel. You can also reach us on Facebook and Pinterest.