Google Play Store is probably the largest online store for installing apps on your Android device. It features app from trusted sources and also a system of reviews and ratings which help the users decide on which app to install. However, it does feature some limitations.
First, it has a set of rules and regulations which needs to be fulfilled by the app developers in order to list their product on the play store. These rules keep on changing which means if an app was cleared before and exists on the Play Store, it may be removed after a new set of rules has been passed. Many apps don't qualify to be on the play store, and this creates a demand for a google play store alternative to the existing Google Play Store.
Secondly, the updates of an existing app might take considerable time to pass through the security and quality checks of Google to be available on the Play Store. However, there are alternative sites that upload the updated version of the app the moment it is released by the developer. There are many other factors that led to the creation of many app stores on the internet.
Best 10 Google Play Store Alternatives Are:
1. Amazon App Store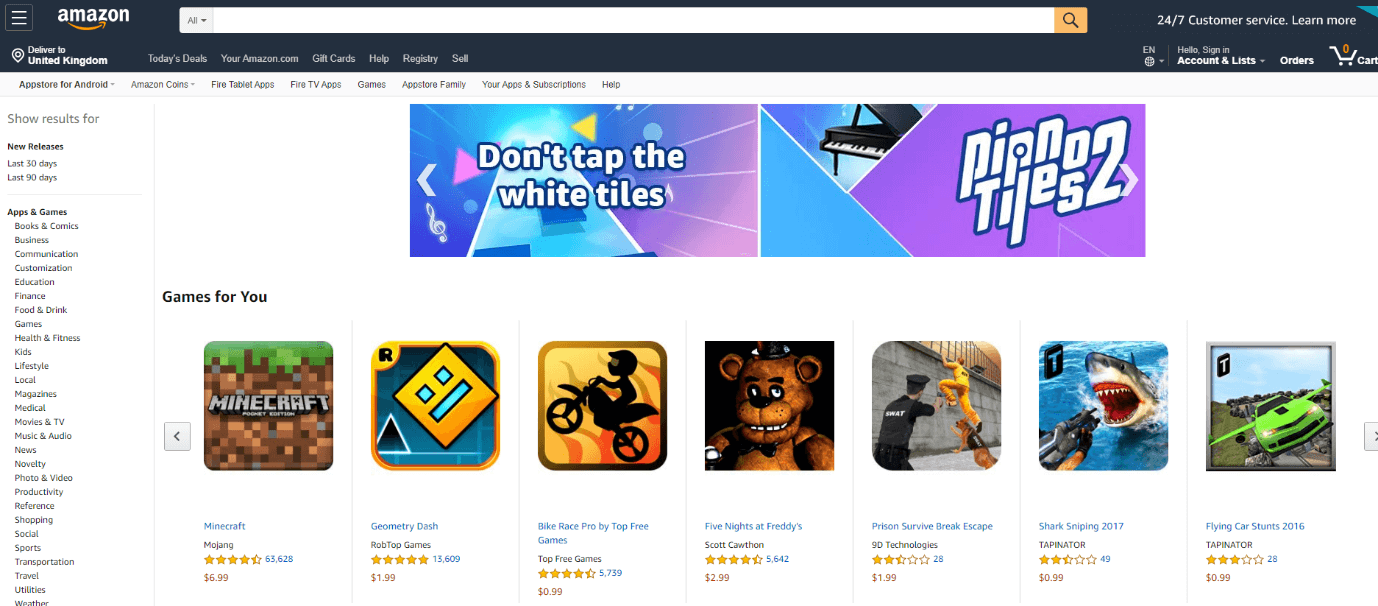 The Amazon App store, also known as Amazon Underground is undoubtedly the best Google Play Store alternative. It not only offers a variety of free and paid apps but sometimes even offers some paid apps for free. It has a free app feature which offers a premium app for free every day. Other paid apps also cost less than Play Store as Amazon offers huge discounts and cashbacks. Apart from apps, Amazon App Store offers a vast selection of books, movies and songs but requires the user to create a free Amazon account first.
Amazon App Store can be accessed by visiting the Amazon webpage or by downloading the app. It is not available on Google Play Store, Of course, and might require you to turn on the 'Install apps by unknown publishers' setting in your phone before installing it. However, that is just Google's way of keeping the competitors away. Amazon App Store is a secured app used by millions of Android phone users across the world as it is easy to navigate and user-friendly. Despite its wide library of games, books, songs, movies and apps being offered at lower prices and heavy discounts, Amazon App Store does not contain all the titles offered by Google Play Store.
2. Samsung Galaxy Store
Samsung has always been a leader when it comes to the latest hardware devices. For that very reason, it has decided to provide its Android smartphone customers the best Google Play Store alternative. It has developed its own database of apps by the name of Samsung Galaxy Apps. Samsung is also trying to develop its own operating system for its mobile devices and creating an app store is the first step.
Samsung Galaxy App is a boon for all Samsung mobile users who have the app preinstalled in their device and offers great discounts to its users. You need to create a Samsung account before you can use the app store. However, the major drawback of this app is that is not compatible with devices other than Samsung. Samsung also claims that most of the apps on the Samsung Galaxy App are curated for Samsung devices.
Visit Samsung Galaxy App Store
3. F-Droid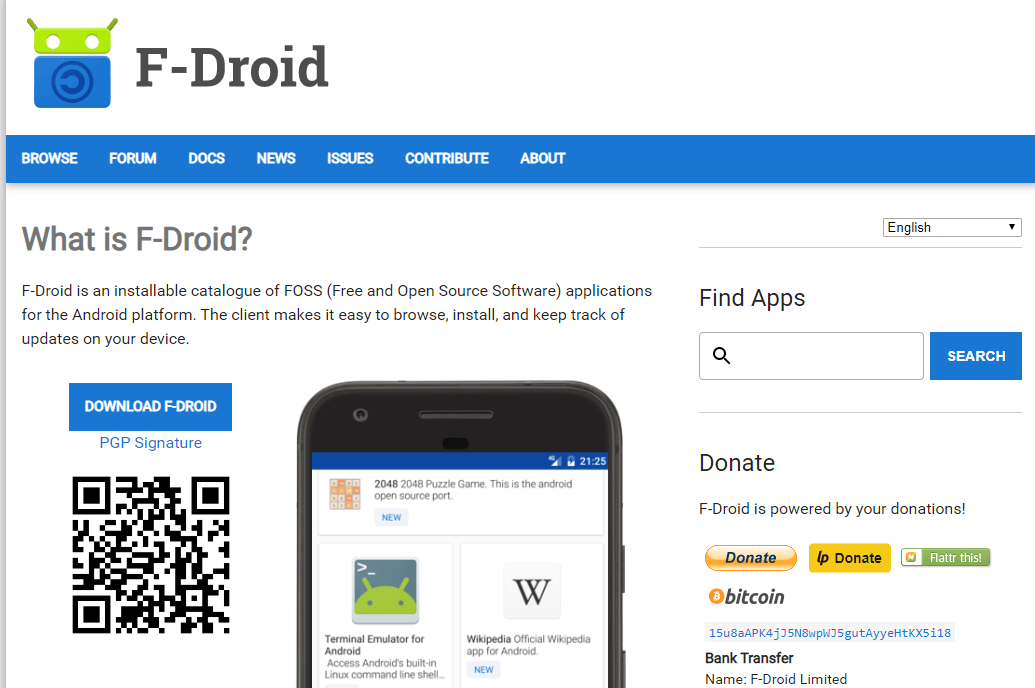 F- Droid stands for free android apps. It is an app store which contains free, open source apps which can be used by anyone. It is based on a non-profit volunteer type of organisation that runs on donations and contributions by participating developers. It started out as source of free codes for apps which can be used by anyone but later developed into a free app store.
F-Droid is popular among developers as they can customise the apps before installing it. It does not feature any ads or in-app purchases. It features a simple interface and search function. It contains many apps which have basic functionality required for day to day tasks. It is not available on the Google Play store and can be downloaded from its official website.
However, as it does not charge for the apps, the build of the apps is not very satisfying or high in quality as found in other Play Stores. There are no ratings or reviews which arises the question of security and functioning of the app. As it was created for developers, the user interface of most of the apps is outdated but can be modified if you know some coding.
4. ApkMirror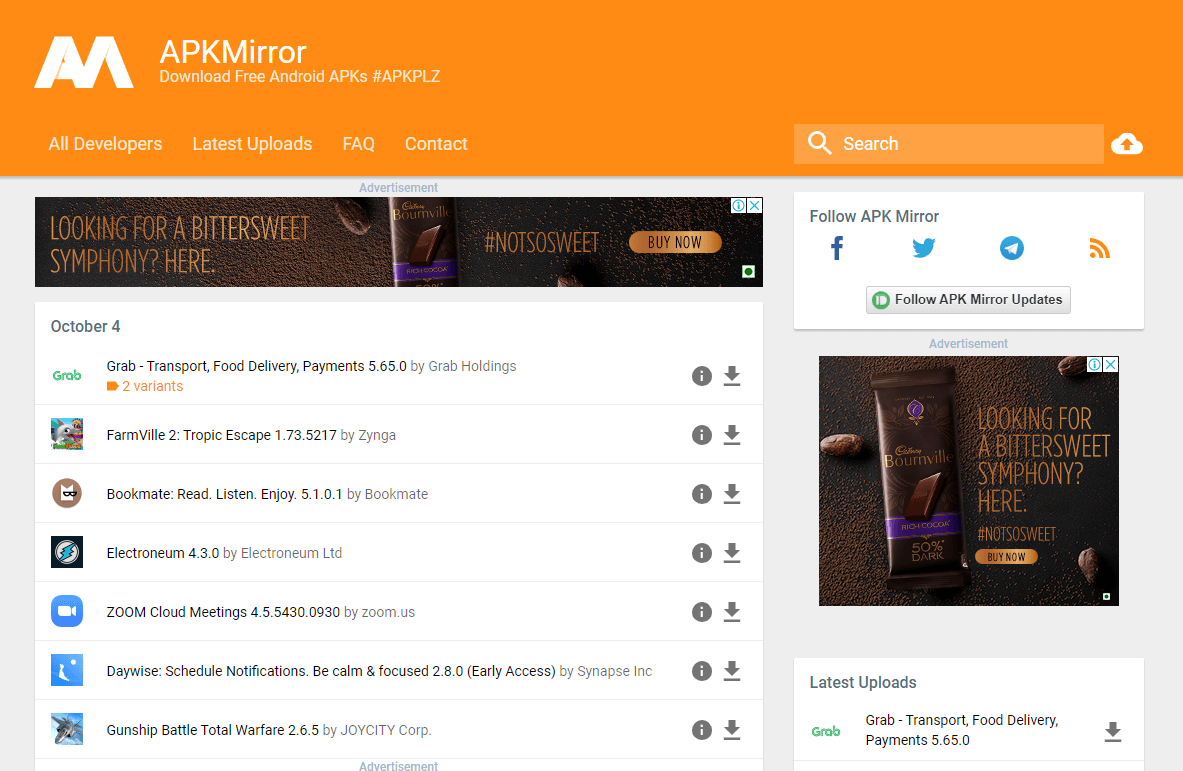 ApkMirror is a website which enables the user to download the installable file for android apps at no cost. It is very popular and a trusted source of apps, free from malware. It does not have an app but a web interface which is easy to use but contains ads for fund generation. One of the most fascinating things about ApkMirror is that it stores all versions of an app. You can download and install previous version of a software if the current version is not compatible with your phone. It also houses beta versions of many apps which are not available on Google Play Store. If you have installed a beta version of an app in testing, you can always upgrade it to full version from Play Store.
5. Aptoide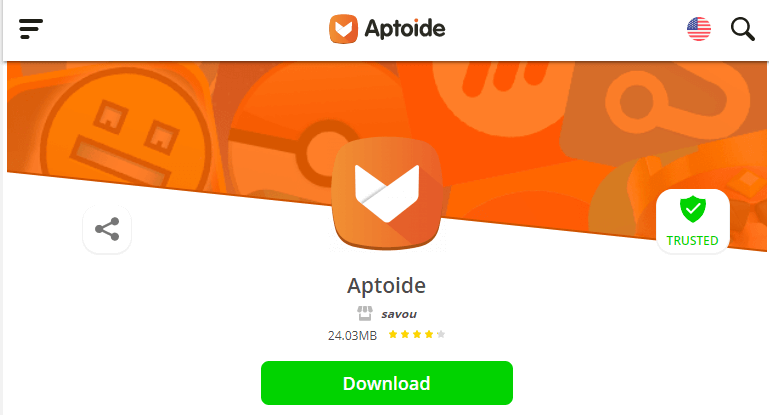 Aptoide is a free app store, designed according to Google standards providing the user almost same experience as the Google Play Store. It has a well-designed interface and includes reviews, screenshot and ratings of all apps. It contains over a million apps to choose from including beta versions and other third pary apps which are not available on Google play Store. Aptoide claims to receive app updates earlier than Google and also boasts of a unique feature where every user can create their own app store based on your liking. It also has app manager which displays pending updates and uninstalled apps.
6. SlideMe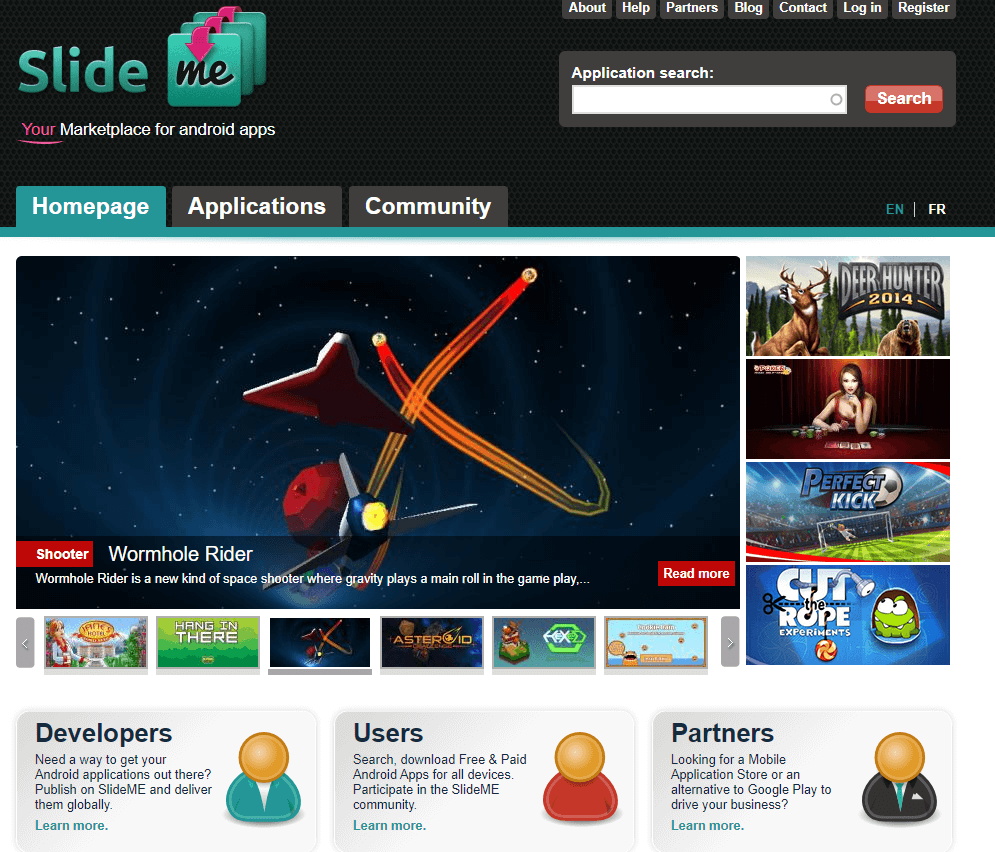 SlideMe is considered as one of the best alternatives to Google Play Store. It features both free and paid apps. It also features open source apps which it checks through a quality control process before making it available for download through its app or website. It changes the apps displayed and payment options bases on the geo location of the user.
7. UptoDown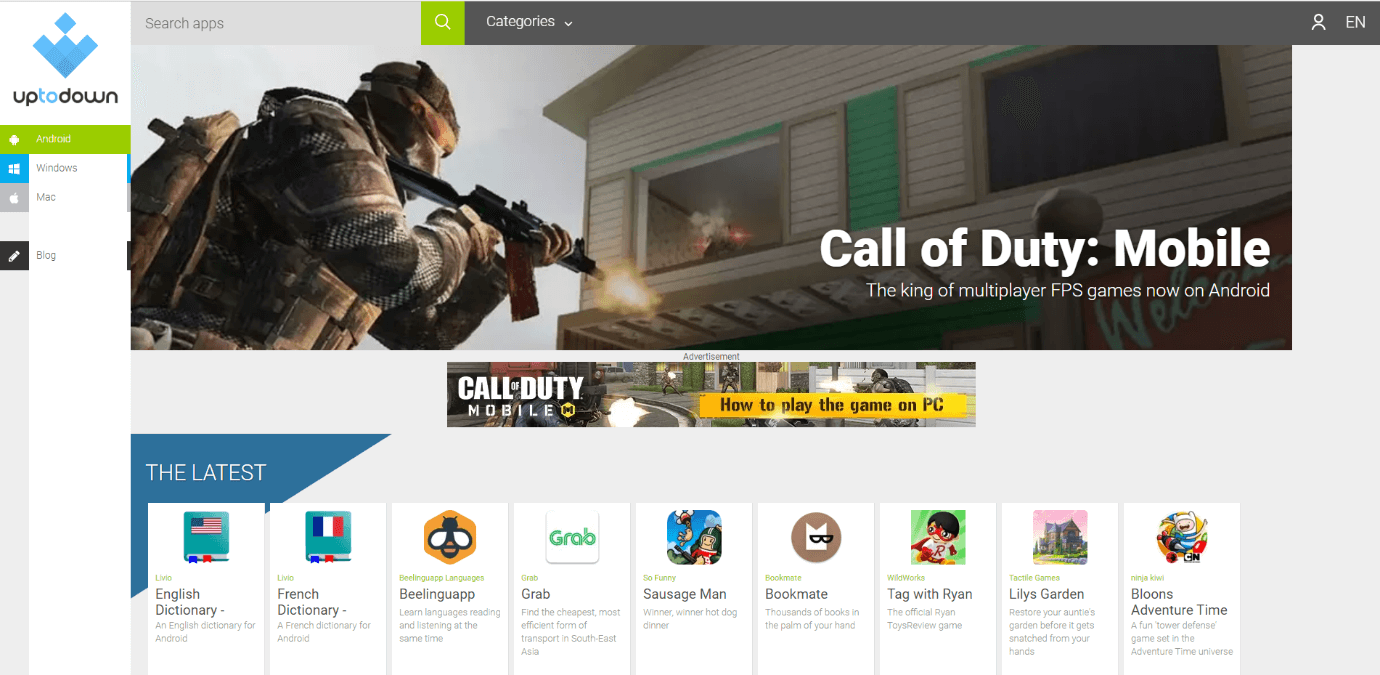 UptoDown is an app store which contains more than 2 million apps. It supports download and install from its website and dedicated app. All apps are scanned and assured to be safe and secure before being uploaded. It you update an app from UptoDown, you can always rollback to its previous version. The interface is well designed and divided into apps for Android, Mac and Windows. The search function integrated is very powerful and brings up many relevant matches. It contains many apps which are not available on Google Play Store due to its stringent policies.
8. Opera Mobile Store

Developed by the same organisation which gave us Opera Mini Web Browser, Opera Mobile Store is a huge collection of apps that act as the best Google Play Store alternative. It contains both paid and free apps and boast of a secure gateway for purchase of apps. The apps are downloaded in APK format which can be stored and shared easily. It contains previous versions of apps and the user interface is well designed. In fact, you can sometimes get some paid games for free which they list as App of the day.
9. GetJar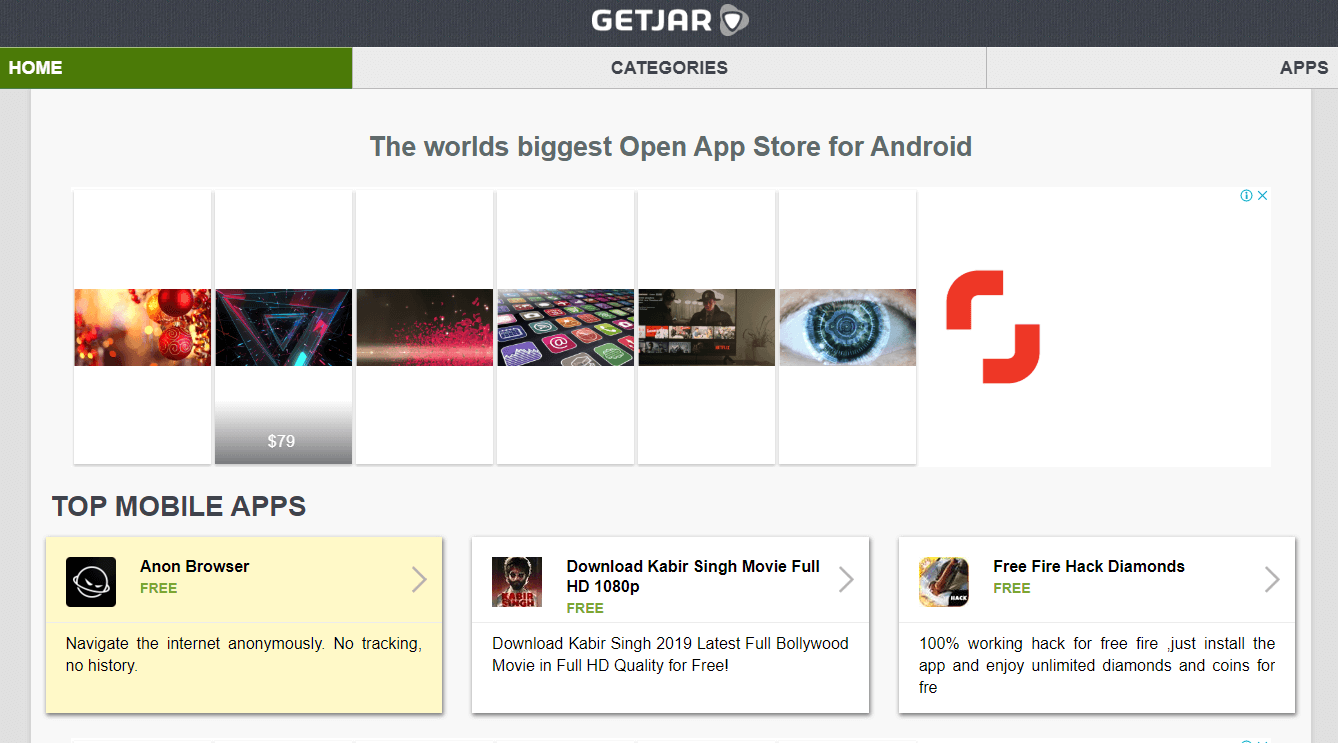 GetJar is one of the oldest app databases in existence since the era of Nokia Symbian phones. It contains apps and games of different platforms like Android, Java, Symbian, IOS and blackberry. Featuring over 2 billion downloads, it consists of almost every app. It allows the user to download from their website and has an app as well. The apps are well sorted into different categories and sub-categories within its store making it very easy to search for apps.  GetJar is one of the fastest and secure app stores available. The only drawback is the huge number of ad banners and popups it features to support the website.
10. Mobogenie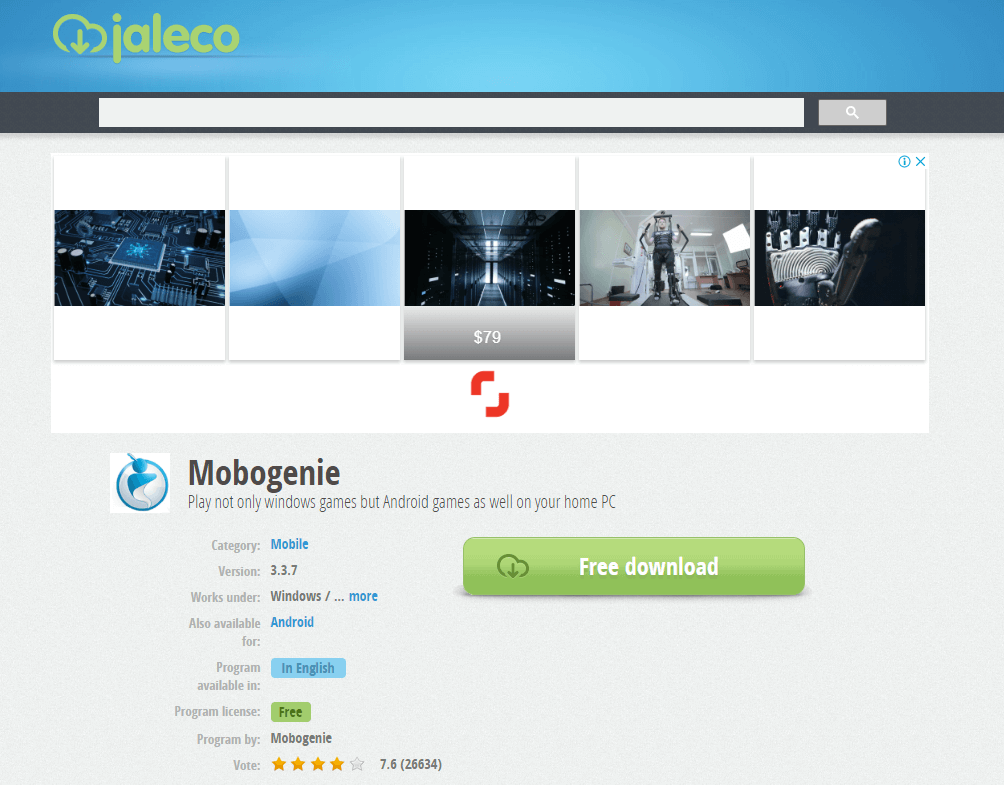 Another alternative of Google Play Store for finding apps not available in your region is Mobogenie. It also has many apps that are only available on Mobogenie. With easy navigation and a vast library, Mobogenie also features a reward system that can be used to generate coins for paid apps. It has a large user base and supports multiple languages with an intelligent search engine that recommends appropriate app relating to your search. It also features a built-in app manager and a media player to play songs and doesn't even require user registration. Mobogenie is a trusted application but features ad banners to survive.
The next 10 best Play Store alternatives worth mention are:
11. AppBrain
AppBrain is another store that features apps by developers for promotion purpose. All the apps available are free of cost and the website feature no ads at all. An official app is available on Google Play Store itself and is a great service for developers who want to publicize their app. It has many features such as App Monetize, App Promotion and App Ranking and like others have sorted apps in categories with a filter and sort option in the search bar.
12. ACMarket
ACMarket provided many free apps and Mod Paid apps. The app interface is easy to use, and the database contains more than one million apps. It is continuously being updated and is definitely worth a try.
13. Get APK Market
Get APK Market is a free app store that supports many titles. It has a responsive search engine and pulls out any app or game almost instantly. However, the interface needs to be updated and is not as interactive as the Google Play Store. There is one trick that has been placed within the app. Scan the Google Play Store for the desired app and tap the share button. From the shareable options, choose the GET APK Market app and the desired app will start downloading automatically.
14. APKUpdater
APK Updater is a service that finds the latest updates of the installed in your phone from other websites and updates the app. It shortens the wait for the updated version and does not take into account the customer's region as criteria. It provides a list of apps that need to be updated from time to time.
15. APK Pure
APK Pure is a third-party app store that is very beneficial to users who don't use the Google Play Store for some reason. It consists of all the free and famous apps with the latest updated version like WhatsApp, Gmail, PUBG and many others. It boasts of sorting theses apps into more defined categories which makes it users easily search for similar apps to the one they like the most.
16. QooApp
QooApp is an app store dedicated to Asian developers. It consists of apps and games developed focusing on the southeast Asia region. Most of the games have English subtitles like Final Fantasy Brave.
17. Yalp Store
Yalp Store consists of a vast library of apps directly from the developers. It is famous for getting the apps from the source itself and does not feature any app or games from the Google App Store. The interface looks like it needs an update but there no issues while using it. It does provide special apps for users who have rooted their phones.
18. 1Mobile Market
1Mobile Market was launched as a base to launch new apps in the market. App developers launch the basic of new apps free of cost on this platform. It helps them to get feedback about the product as many users test the app. Based on the recommendations, the app becomes successful very quickly.
19. Mobile9
Mobile9 is more of a social media site rather than an Appstore. It boasts of more than one million users who comment on the apps listed according to their experience. The strong feedback system helps the developers to make the necessary changes and improve their apps and provides a true picture to other users about the efficiency of the app.
20. Mobango
Mobango is a lightweight app which is one of the reasons for its high number of downloads. Anyone can upload an app for no cost and does not have to pay any percentage of sales to the website.
Google Play Store is the most popular app store in the world. But due to its policies, there are many apps that do not find space in the Google Play Store. And that is the reason why you must switch to the best google play store alternative. Free and discounted apps are another reason why we must consider these alternatives. Apart from that, older versions, open source applications, and the latest updates are not available too. Every app store has its pros and cons. Choosing one play store alternative is a difficult task and you may to try out most of them until you pick out a favorite.