For Android users, Google Play Store is the trusted application to download Android apps, games, TV shows, movies, music, magazines and more. Google Play contains many apps that are free but to use quality apps or to use certain features of an app, you need to pay. For this, Google Play credits can be used. But how to get Google Play credits?
Google Play Credits can either be purchased or can be earned by using certain applications but how? Here we explain to you, ways to get Google Play Store credits without investing anything.
Also Read: How Google Play Protect Keeps You & Your Android Device Safe
Top 5 ways to get Google Play Store Credit for free:
To get Google Play Store Credit for free you can use different applications and websites. Here, we list 5 best applications that will help you get Google Play Store credit for free easily.
1. Swagbucks: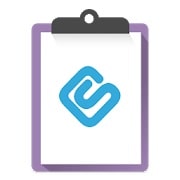 Swagbucks is a website that lets you earn Swagbucks, that can be redeemed for gift cards. To earn Swagbucks you'd need to take surveys, watch videos, shop online, install applications,  play games or surf the web.
Apart from using the website, you can even use Swagbucks application to earn Google Play Store Credits. When you perform an activity on Swagbucks you earn a reward, that can be redeemed in the form of play store credit, in PayPal credit, in Steam wallet, and in other forms.
2. Google Opinion Rewards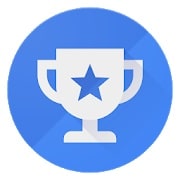 Offered by Google, it is the best way to earn Google Play credits. To begin earning credits you'd need to signup on the Google Opinion Rewards application and start taking surveys. Once the survey is completed you receive instant credits.
You can receive 1 survey a month or several in the course of a month. Surveys can be about personal opinion, political views, food preferences etc. Google Opinion Rewards certainly, is the easiest way to earn Play Store Credits, but, sometimes it is a bit slow.
3. Instagc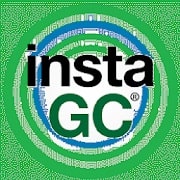 Instagc provides gift cards on your online activity. You earn points on completing surveys, watching videos, shopping online and searching the web. These points can be redeemed on more than 350 gift cards, different websites around the world. This means you can get redeem points redeemed in your currency too.
To redeem points you need to select your desired gift card and click on redeem. These gift cards are available from 1$ and can get up to 150$ that will cost you 15000 points. Gift card amount varies from store to store.
In addition to this, you can receive points through bonus opportunities that come in the form of product trials, website visits and listening to music.
4. FeaturePoints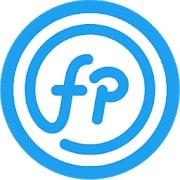 With FeaturePoints users can earn points for downloading applications, using them, completing surveys, online shopping and sharing FeaturePoints with your friends.
The applications that you need to download keeps on changing. This means you get different types of applications like games, music, messenger or reading applications. Moreover, for watching a video you get to earn points. These can be redeemed for paid applications, Google play credits or on other online websites.
5. S'more – Earn Cash Rewards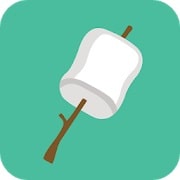 S'more – Earn Cash Rewards will allow you to earn points by placing ads on your lock screen.
When you unlock your smartphone you will get reward which can be redeemed in form of gift cards. If the users in instreated in perticular ads they can learn more about it by clicking on learn more button and get paid.
Anything that you get for Free is great, be it Google Play Credits or Pro version of a product that you get for free in give away of the day. The applications listed above will provide Google Play Credits and other gift cards for Free. You can use these gift cards to purchase items online. No longer you need to spend money on Google Play credits, just use these applications to get Google Play credits for free.