Table of Contents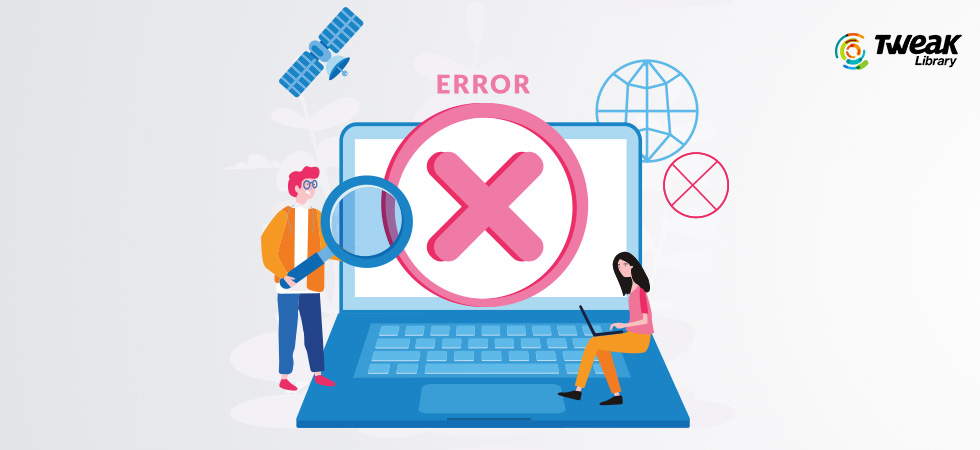 Are you getting the error 'Requested Resource is in use' while trying to copy a file, or opening a drive? If your answer is yes, then this article will provide you with all the steps to fix this error.
Initially, on one side this error message seems harmless, but it may be an indication of your system affected with a malware name as SmartService. This malware after entering on to your system smartly blocks your Antivirus program to prevent its detection from security program.
But you do not need to worry as in this article we will discuss how to resolve the Requested Resource is in use error.
What is the Requested Resource is in use Error?
Generally, this error occurs, when a user tries to access any resource that is already used by another process. For example, when you try to copy a music or video file that is currently played in the player. But, in case this error occurs even if the file or drive you are trying to access is not used by any other user/process, then it is a sign of your system getting infected with SmartService trojan.
How to Fix The" Requested Resource Is In Use" Error
There can be several solutions to resolve this error depending on the reason for the error. If you have randomly faced the problem, while copying a file or a folder or opening it then try the below fixes:
Double Check the File/Folder:
As discussed earlier if you are trying to open or copy any file that is currently used by any other process/application then the operation will fail with an error, the Requested Resource is in use. So, cross check the file and if it is used by any application then close the application and try copying the file again.
But in case the problem persists, head to the next solution.
Disable Preview Pane
If the Preview Pane option is enabled in File Explorer, then also the user tends to receive the Requested Resource is in Use error while copying/opening a file. To disable Preview Pane in File Explorer, follow the steps given below:
1. Open the File Explorer.
2. Now, on the File Explorer screen, click on the View tab > uncheck Preview pane.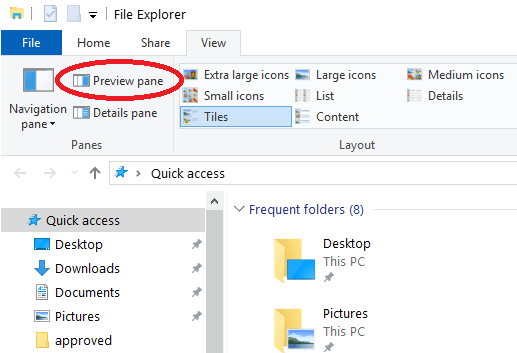 Now again try copying a file to check whether disabling disable Preview Pane in File Explorer has resolved the issue.
If the Requested resource is in use error still persists then it is an alarming bell of your system infected with SmartService malware. And now to resolve this error you have to follow some advance fixes.
Run Scan of Windows Defender:
Windows Defender is an inbuilt security protection for Windows 10 that helps your PC from threatening malware infections and viruses.
1. Open Settings and click on Update & Security.
2. From the left pane click on Windows Security. In the right pane click on Virus & threat protection option.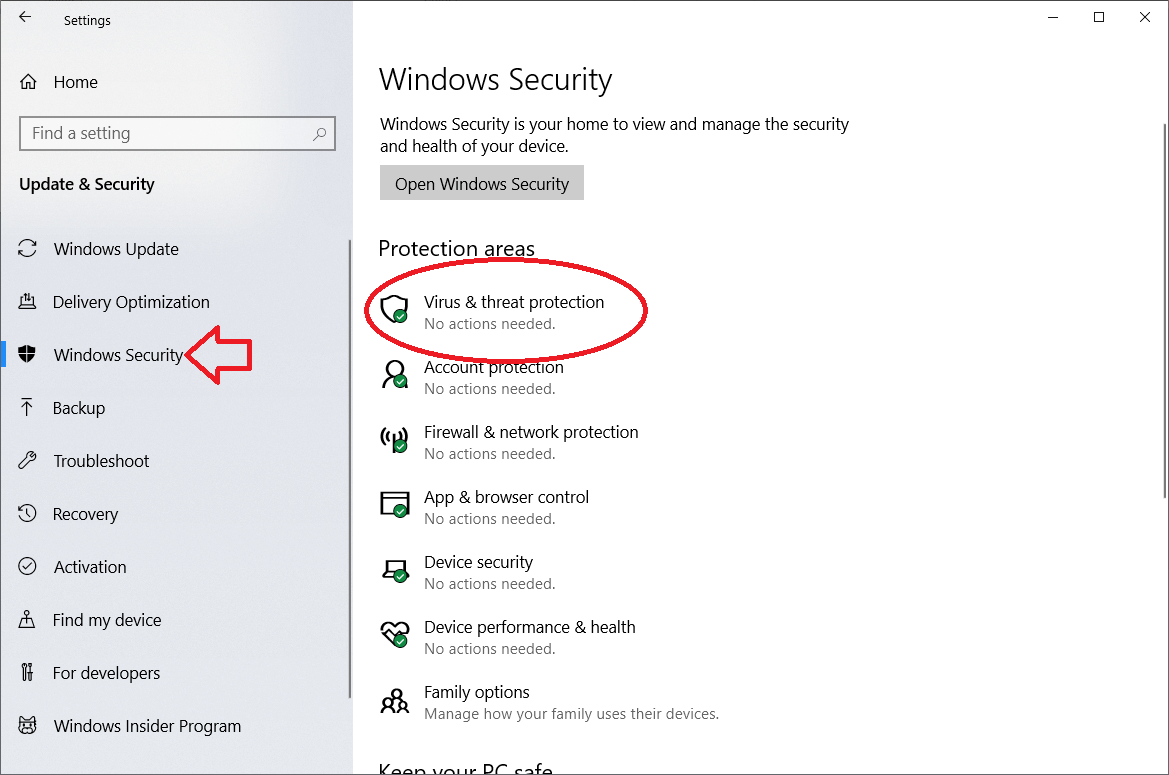 3. Now on the Virus & threat protection screen click on Scan options and Full Scan option from the subsequent screen.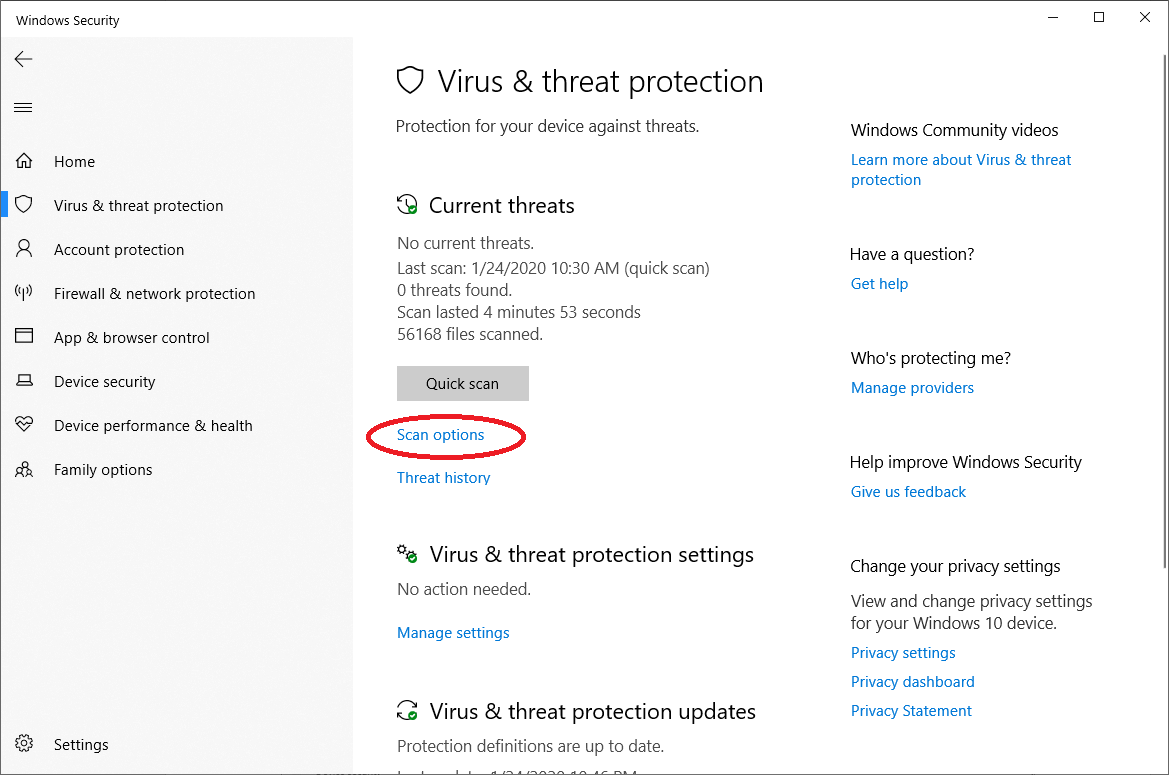 4. Click on Scan Now option to start the scan.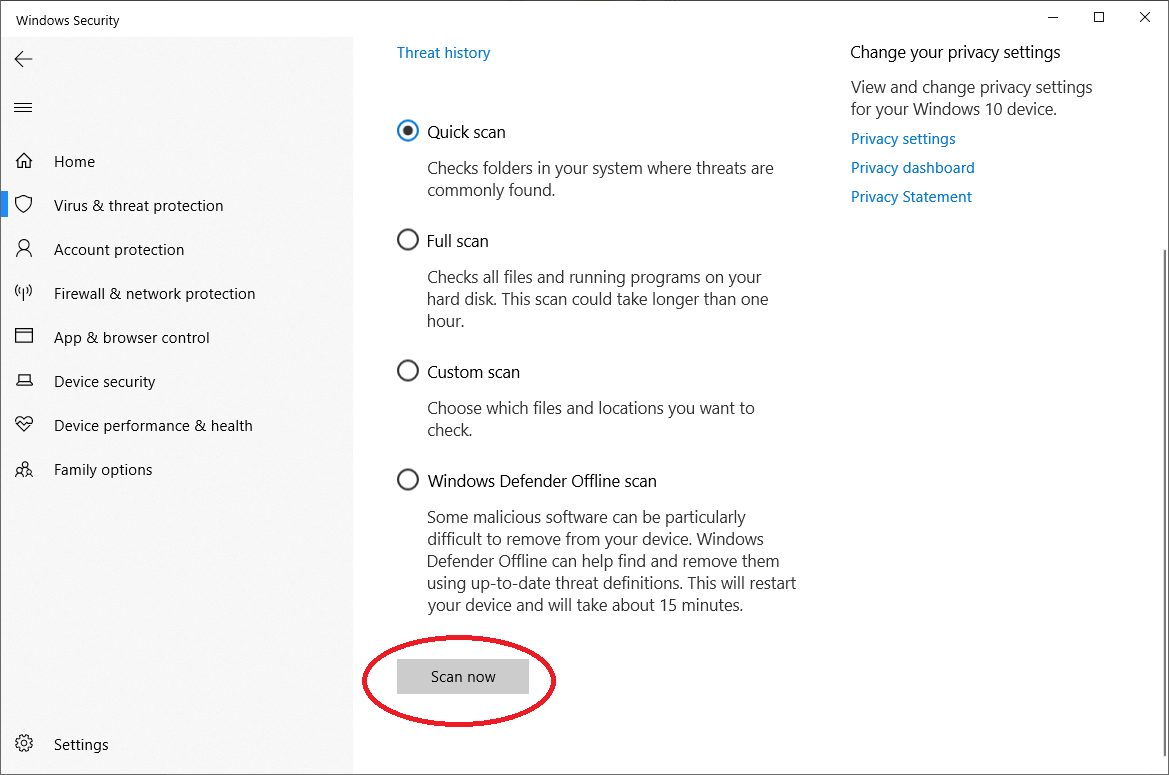 Now, Windows Defender will run a thorough scan on your computer for any infections and remove the detected malware.
Use Advanced System Protector (dedicated anti-malware tool):
Many times Windows Defender misses to find the advanced malware and infections and that instance you need a dedicated anti-malware tool like Advanced System Protector.
Advanced System Protector is a spyware removal tool for Windows developed by Systweak Software that effectively protects your PC against Trojans, spyware, adware and other threats.
You can download Advanced System Protector from the button below.
1. Once the product downloads it will first download and install the latest definitions.
2. Once done click on Start Scan Now button to start the malware scan of your computer.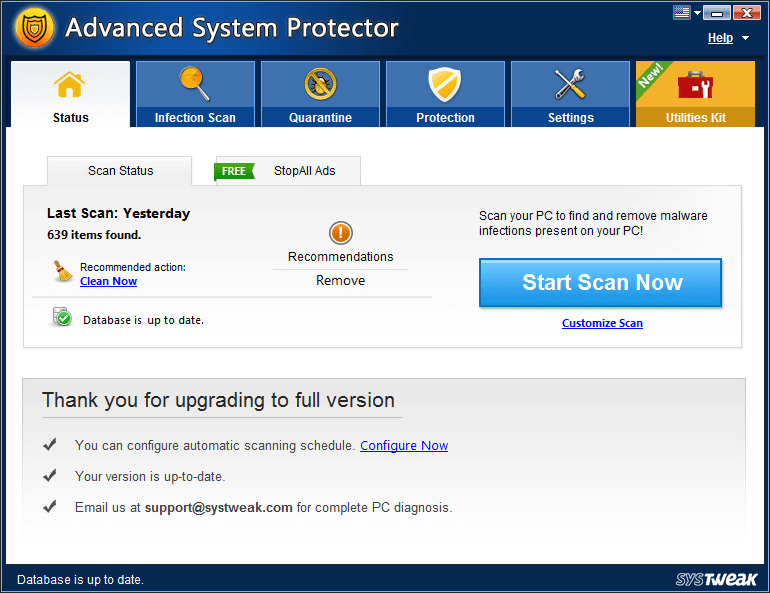 Now the product will detect and clean all the infections that your system is infected with.
Also Read: Best Anti-Malware Software for Windows in 2020
Remove Suspicious Startup Programs
Do you know how malware programs become active with the start of computer? This is because they add themselves in the startup program list of your computer and starts with the system restart.
1. To remove startup programs, open Task Manager by pressing Ctrl + Shift + Esc button.
2. Now on the Task Manager screen, click on Startup tab
3. From the list of programs disable all that you do not identify, or which belongs to unknown publishers.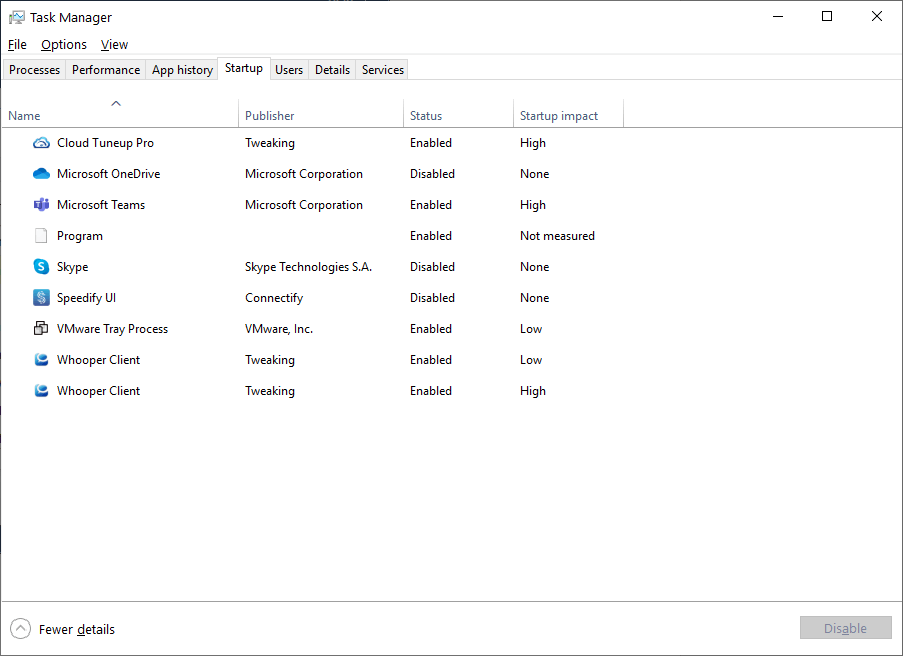 Note: You can manage your startup items with Advanced System protector also.
So, guys these were tested fixes that will help you to resolve the Requested Resource is in use error. If you have any other solution that has helped you in resolving this issue, then do share in the comment box below.