Believe it or not, sometimes our smartphone gallery looks like a trash can where all unnecessary junk is stored for no good reason. No, we aren't talking about those ugly selfies, but those duplicate photos, files, videos and other documents that have occupied unnecessary space on our phones. They aren't only responsible for affecting our device's speed, but they are also impacting the battery usage.
Going through your gallery and pruning out duplicates one-by-one is surely a pain & it troubles more if you leave it for longer. Thankfully, several applications are getting better at finding & removing both exact and similar-looking photos, videos & other multimedia files without putting many efforts.
In this article, we're talking about one such app that accurately results in both duplicate and similar-looking images instantly.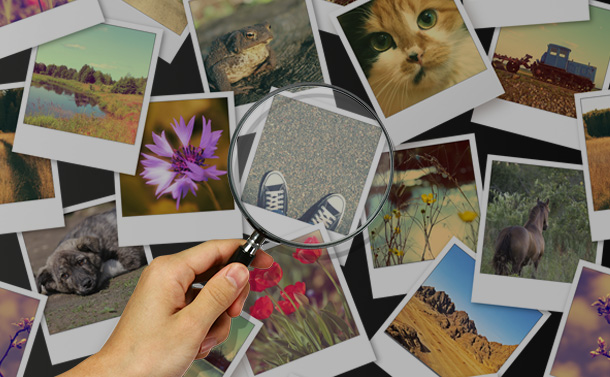 Introducing Duplicate Files Fixer For Android
Duplicate Files Fixer is an easy-to-use & user-friendly application available for Android, Windows and Mac platforms. The tool works with advanced techniques & fast scanning engine to detect and remove both identical and similar pictures. Duplicate Files Fixer is capable of scanning thousands of multimedia files including photos, audio, video, and documents, etc.
Features:
Intuitive UI with great navigation experience.
Detects all duplicate photos, videos, audios, documents.
Supports different file formats.
Preview scanned files before deleting them.
Multilingual application.
It allows you to backup files before deleting.
Compatible with Windows, macOS, and Android.
How To Delete Duplicate Files With This Duplicate File Remover?
Duplicate Files Fixer is an effortless solution to find and remove exact and similar-photos, videos, audio files and more. Here's how to use the tool:
STEP 1- Install Duplicate Files Fixer on your smartphone.
STEP 2- Grant a few permissions to the app to clean duplicate images, videos, audios, and other multimedia files.
STEP 3- You can choose the scanning criteria. Whether you want to sort Duplicate Audio files, Videos, Pictures, Documents or Full Duplicate Scan.
STEP 4- Tap on the Scan Now button to begin the sorting.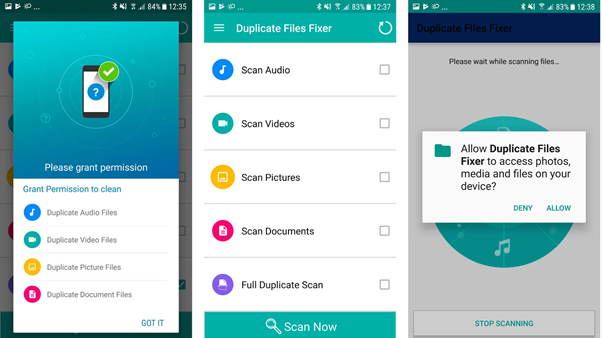 STEP 5- Once the scanning is complete, you can either choose to backup your files or Delete them in a tap.
Duplicate Files Fixer also tells about how much storage space would be saved after each scan.
For iPhone, Try Using Duplicate Photos Fixer
If you don't want to spend hours sorting duplicate photos from your phone, then it's probably time to call upon help. A dedicated tool like Duplicate Photos Fixer can help you in making your gallery duplicates-free. The robust application is capable of finding and deleting multiple identical and similar pictures in one-go & support multiple file formats.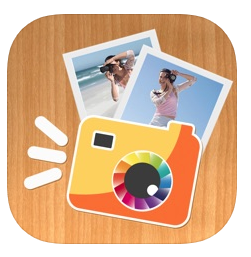 Features:
Removes both exact & similar-looking photos.
Capable of scaling thousands of images in one go.
Supports file-formats including JPEG, TIFF, GIF, PNG, TGA, DCR, and more.
Duplicates are categorized under groups so that no important photo gets deleted.
Auto-Mark option to select and remove all the duplicates automatically.
Compatible with iOS, Windows, macOS, and Android.
How To Use This Duplicate Photo Cleaner?
Duplicates accumulate quite quickly & clutter your photo library completely. Worst of all, duplicates become very hard to detect as they get scattered with different names, sizes, and orientations. But with Duplicate Photos Fixer, cleaning duplicates it's just a matter of few taps.
STEP 1- Install Duplicate Photos Fixer from the App Store.
STEP 2- As soon as it is installed, you can simply begin with the scanning process. You can choose any of the matching criteria: Normal, Aggressive and Custom.
Normal: Recommended for sorting images that are similar enough.
Aggressive: Capable of scanning images that are similar but have the slightest difference.
Custom: The option sorts similar images with custom settings.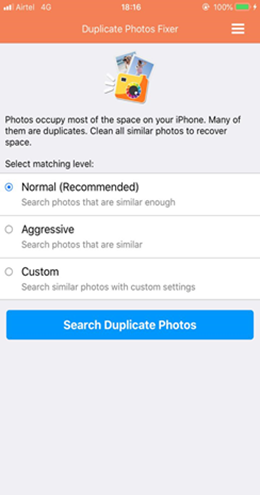 STEP 3- Once you choose your desired criteria, tap on Search Duplicate Photos.
STEP 4- The duplicate photo finder takes a few moments to list all the duplicate pictures into groups. You can quickly go through the picture you don't require and tap on Auto-Mark option (located at the bottom-left corner, it looks like a magic wand icon.)
STEP 5- Tap on Trash icon, followed by the prompt 'Allow Duplicate Photos Fixer to Delete Photos'.
Goodbye Duplicates!
Both the duplicate file finder and remover apps work like magic to detect and delete all the exact and similar-looking photos, videos, audios, and other multimedia files. Both the tools are available on the official Android and iOS stores, so you can be sure of its reliability as well.