Table of Contents
Over time due to several reasons, Mac's hard drive gets cluttered. The most common reason of all is the accumulation of duplicate files that take space and slow down Mac. Therefore, finding and deleting duplicate files is important. The solution sounds easy, right? Delete duplicate files to free up space!  But how to delete duplicate files on Mac, if you have a large disk space? One of the easiest way, to do so is to use best Duplicate File Remover Tools For Mac. As the right tool will do the task without complicating things. 
10 Best Duplicate File Remover Tools for Mac 
In this post, we've round up the list of best duplicate file finder for Mac that will help you organize, duplicate-free data on your Mac effortlessly.
1. Duplicate Files Fixer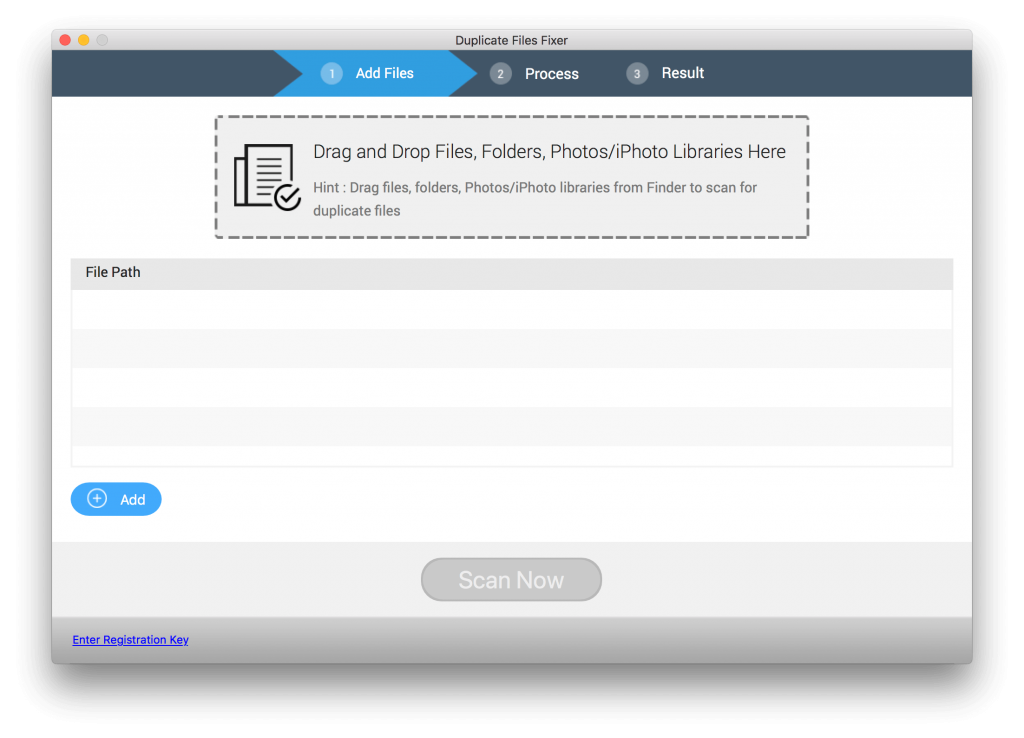 Duplicate Files Fixer is an incredible and best Duplicate File Remover Tools For Mac. This tool easily detects and remove duplicate images, music, videos, documents and a lot more. Moreover, this tool allows to locate and eliminate identical copies of files regardless of their format.
Features of Duplicate Files Fixer
Helps in recovering valuable disk space on Mac. 
Allows previewing scanned files before eliminating duplicates.
Best duplicate file finder for Mac to identify and delete duplicate images, music, video, documents, and more. 
Scans internal and external storage for duplicate files.
2. Duplicate File Finder 
Duplicate File Finder is one of the best duplicate finder software for Mac that helps to eliminate unwanted space hogging replica files. Using this tool you can easily remove unwanted duplicate files in just three easy steps. Furthermore, you can preview duplicate files before deleting a duplicate file on Mac. 
Features of Duplicate File Finder:
Quickly find duplicates stored on any media.
Easily identifies similar and exact duplicate files.
Allows you to choose a complete photo library or a particular folder for scanning.
Skip a specific folder or file type from search
3. Easy Duplicate Finder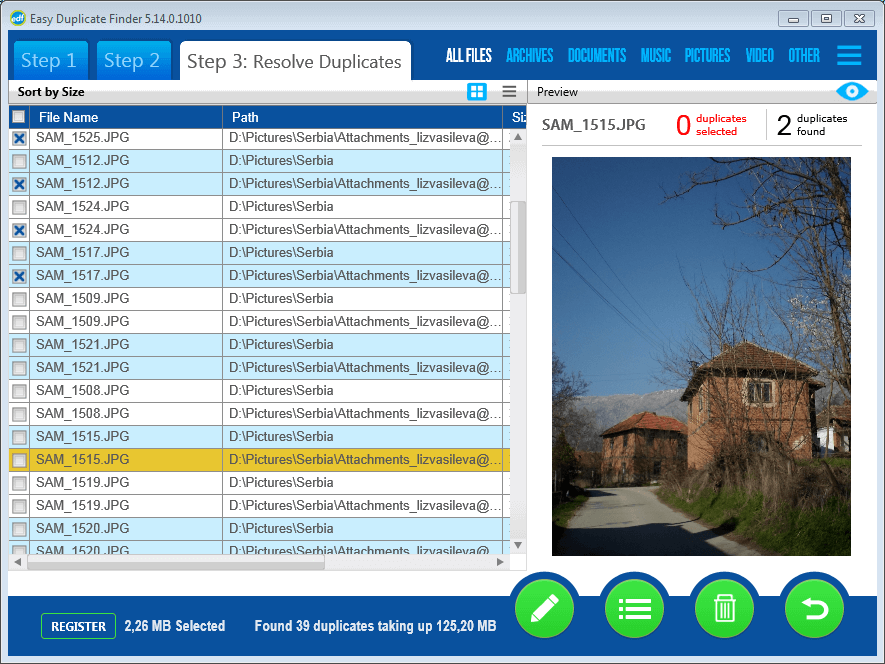 Want to free up valuable storage space on your Mac? Use Easy Duplicate Finder to remove duplicate file in Mac. This duplicate finder for Mac uses smart technology to search for true duplicates not just the one with the same file name. Easy Duplicate Finder has everything you need to identify and delete the duplicate document, media files and more. 
Features of Easy Duplicate Finder
Effective for detecting and removing duplicate files on Mac.
Different scan modes for different types of searches.     
Supports internal and external hard drives.
Searches duplicates in iPhotos and Photos.
4. Stellar Smart Finder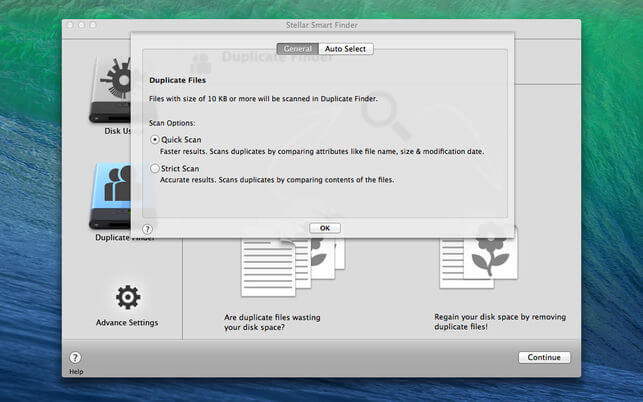 This Mac duplicate file finder utility helps in locating similar and duplicate files, documents, photos. It employs two impressive scanning modules – 'Quick Scan' and 'Strict Scan to extract all the duplicate files present in a Mac volume or any folder and then enables deleting them. Stellar Smart Finder works with Mac OS X 10.11, 10.10, 10.9, 10.8, 10.7, 10.6, 105
Features of Stellar Smart Finder
Creates free space.
Shows the file path, size, and date of creating, etc. 
Works with external storage media.
Graphical view of folders and drivers.
5. Duplicate Detective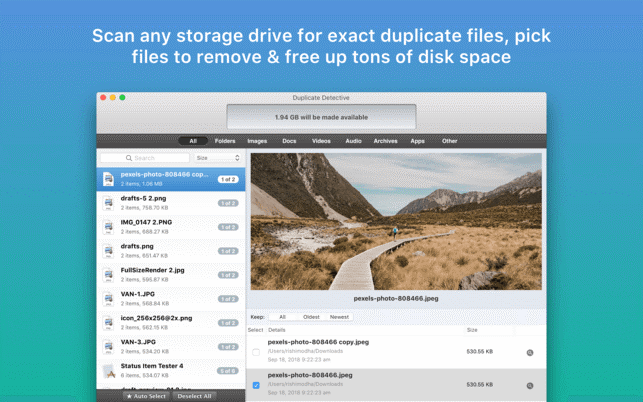 Duplicate Detective helps to easily remove duplicate files on Mac. As this tool scans your hard drive to find all the duplicate files and folders stored on your Mac. It is an intuitive software designed to recover free space to make a room for fresh content. Using Duplicate Detective you can select which duplicates to delete.  
Features of Duplicate Detective:
Robust scan engine.
Filter & sort duplicate depending on the file name, size, and type.
It supports double-check verification screen feature.
Locates duplicate images, audio, archives and more.
6. DupeGuru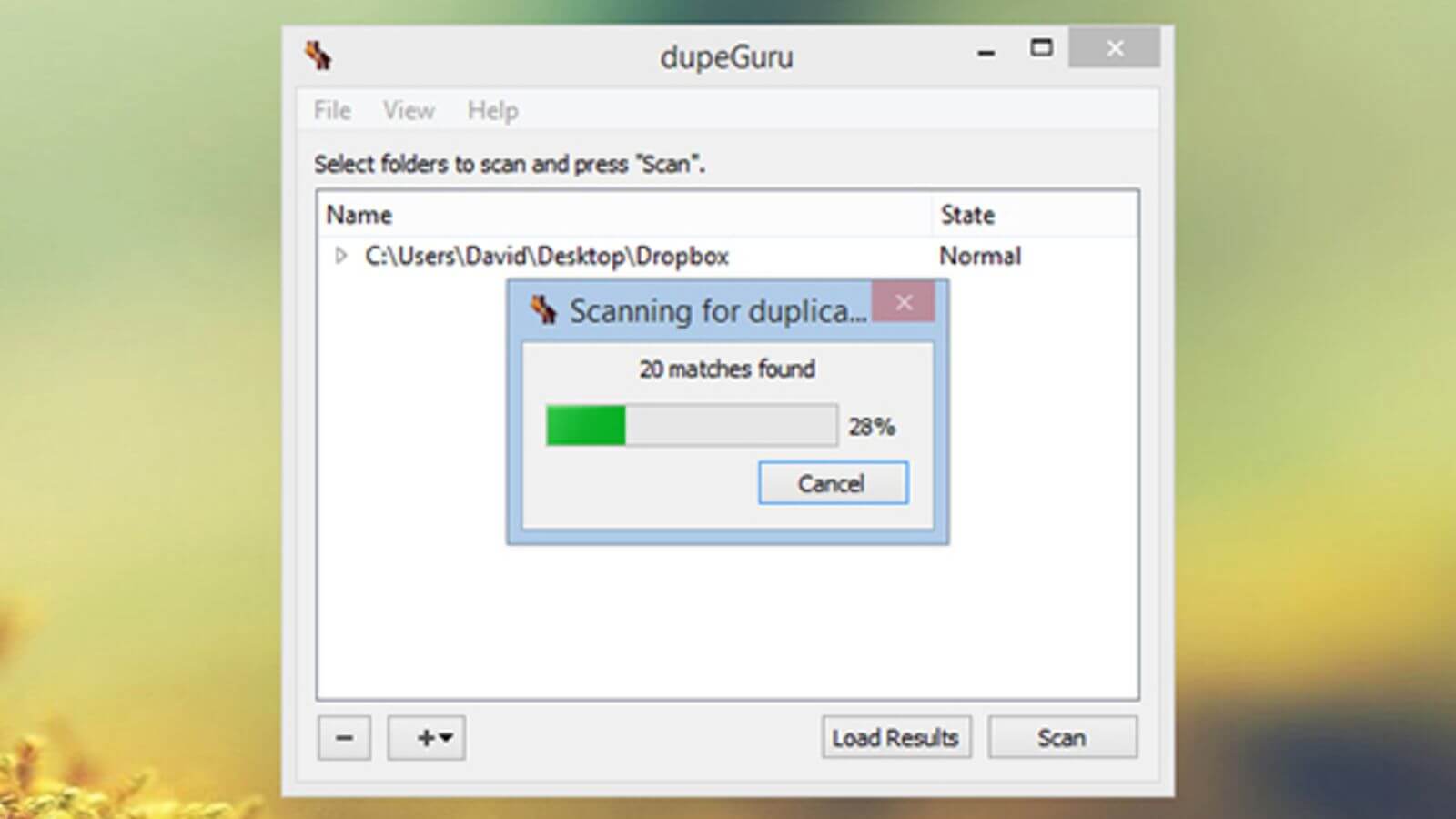 dupeGuru is a cross-platform tool that will help to find and remove duplicate files on your Mac. It scans either filenames or contents. For this dupeGuru best Duplicate File Remover Tools For Mac uses a fuzzy matching algorithm that helps to find duplicate filenames even when they are not similar. 
Features:
Efficient duplicate finder tool for Mac.
 dupeGuru is customizable.
Finds filenames that are the same, but also finds similar filenames. 
Compatible with OS X 10.8 or later.
7. Cisdem Duplicate Finder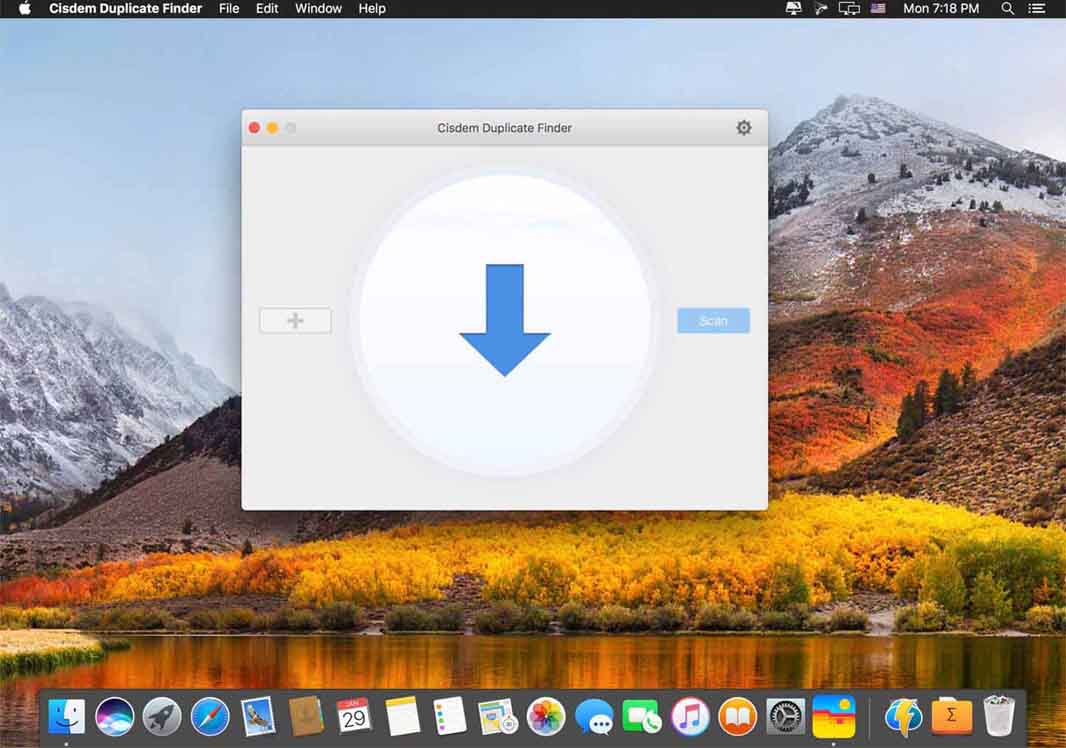 Cisdem Duplicate Finder is one of the best duplicate cleaner tools capable of removing duplicate files from Mac. This duplicate file finder can find duplicate photos, documents, videos, music and other formats under different filenames. Moreover, Cisdem Duplicate Finder gives you full control of your files to get duplicates out of the way. 
Features of Cisdem Duplicate Finder
Scan and detect duplicates stored on internal and external storage media.
Find duplicates in iTunes and Photos.
Include or exclude specific folder/library.
Preview all duplicate in Quick View or open them in Finder.
8. Gemini 2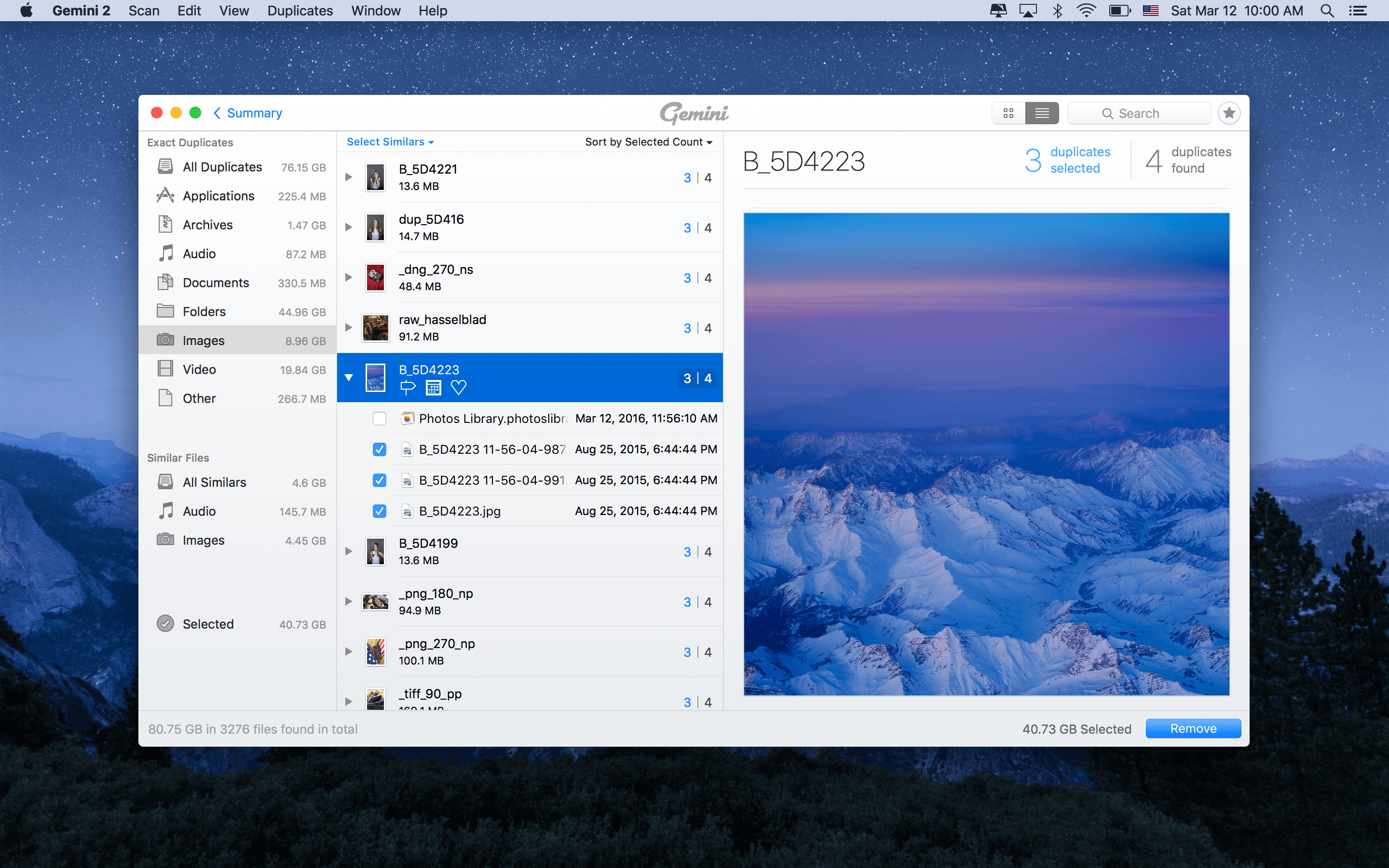 Gemini 2 is an intelligent, smart, effective and useful duplicate file finder tool that detects and delete duplicate files from your Mac. This software is capable of locating and removing duplicate files saved in remote corners of the system. Using Gemini 2 you can also spot alike photos and delete the ones that aren't required. 
Features of Gemini 2:
Cleans up all sort of useless files.
Finds hidden duplicate wherever they are.
Spots look alike pictures, photo bursts, and more.
Customize duplicate scanning.
9. Tidy Up 5 
Tidy up is a modern, efficient, and totally customizable tool that supports Lightroom, Photos, iTunes, Mailes, Aperture, and iPhotos. This tool organizes the results on the basis of file types – music, image, PDF, etc. This duplicate file remover for Mac is based on tab separation and each tab has its own settings.
Features:
Fantastic duplicate finder for Mac.
Preview of the file. 
Comes with a search mode called Simple Mode, with 80 pre-defined smart searches.
Shows preview of detected files by file type. 
10. Duplicate File Finder Remover 
Duplicate File Finder Remover is a free duplicate file finder software for Mac designed to locate and delete duplicate files on Mac that includes images, audio, video, song, documents, and archives. To use this free duplicates finder tool for Mac drag and drop images in the tool.
Features of Duplicate File Finder Remover
You can merge similar folders.
It comes with a rapid scanning algorithm.
Easily locate duplicate files and folders.
You can review selected replica files before eliminating them.
So, these were the best duplicate file removal tools for Mac. We hope you get the answer to how to delete duplicate files on Mac after using any of the listed tools. Say goodbye to space-hogging replicas with these best duplicate file cleaning tools. 
Along with this,  if you are looking for optimization tools with duplicate file cleaning feature. Here we've listed them for you.
1. TuneUpMyMac: Advanced Duplicate File Cleaner and Optimizer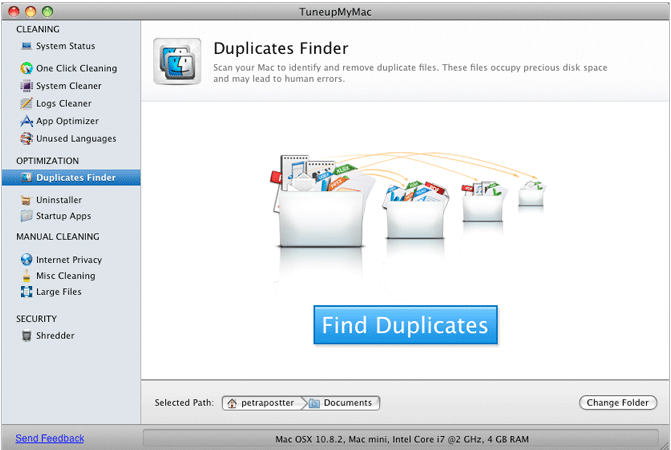 TuneUpMyMac is an advanced and powerful tool that will help enhance Mac performance in a single click. Using this best Mac optimizer you can not only clean duplicate files but can also optimizer hard disk, remove junk files, delete sensitive and confidential securely and lot more. 

Features of TuneUpMyMac
One click cleaning to remove unneeded language packs, clean system & user cache, and more. 
Come with junk cleaner, duplicate finder and other tools to recover disk space.
Helps to protect your Internet privacy.
Helps to recover wasted disk space.
2. Disk Drill: Data Recovery and Duplicate File Finder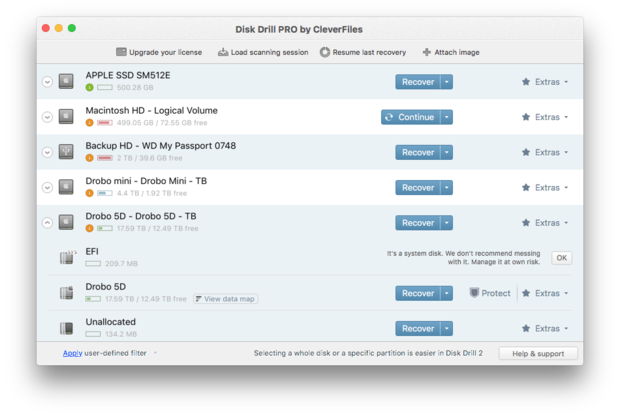 Disk Drill is not only about data recovery on Mac. It is a multi-functional tool that helps in finding duplicates, backup your data, monitor disk health and more. 

Features of Disk Drill
Easily detect and delete duplicate files
Recover lost Data
Restore data on any internal or external storage

Get it here
3. MacBooster 7: Performance Booster and Duplicate File Cleaner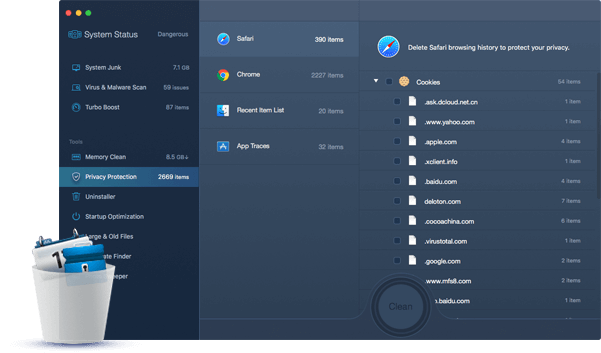 MacBooster 7 developed by IObit is a great Mac performance booster app that helps to free up space, clean up duplicate files, clean junk files, optimize memory and more

Features of MacBooster
MacBooster helps to locate large and old files that take unwanted disk space.
Provides with an easy and powerful uninstalling feature.
Helps in removing duplicate files and photos.

Get it here
With these tools, you can optimize your Mac and get rid of duplicate files. We hope you enjoyed reading the article. Do not forget to comment and let us know which tool you prefer to use and why?