How To Fix Storage Space Running Out Problem on Android
Android Phone, one of our best buddy, which helps us to stay connected with the outer world. What if someday you find this companion lagging. Disappointing, but true, one of the most common problems which are faced by Android phones or tablet is of storage.
With the evolution of the Android devices, our world seems to be shrinking on a 5-inch phone or on a 7-inch tablet. From sending an important mail to just chit-chatting or hanging around with our friends, Android devices have become our first choice. We always try to save our all our media content on our devices. Not only all this, we also install many applications like social networking (WhatsApp, Facebook, Twitter), gaming, e-commerce (Amazon, Groupon, Alibaba) etc. on our Android device.
Now one day when trying to update any installed application of your device or just try to install a new application, you get an error of "Insufficient storage space". You get puzzled with this error as your phone still have 5gb free space in internal storage. Apart from this, you are also using a 32gb memory card. Then why are you getting such error?
How is the Storage Divided:
Before proceeding further, let's discuss that how the memory is allocated by an Android operating system. The Android operating system generally divides the memory into 3-parts.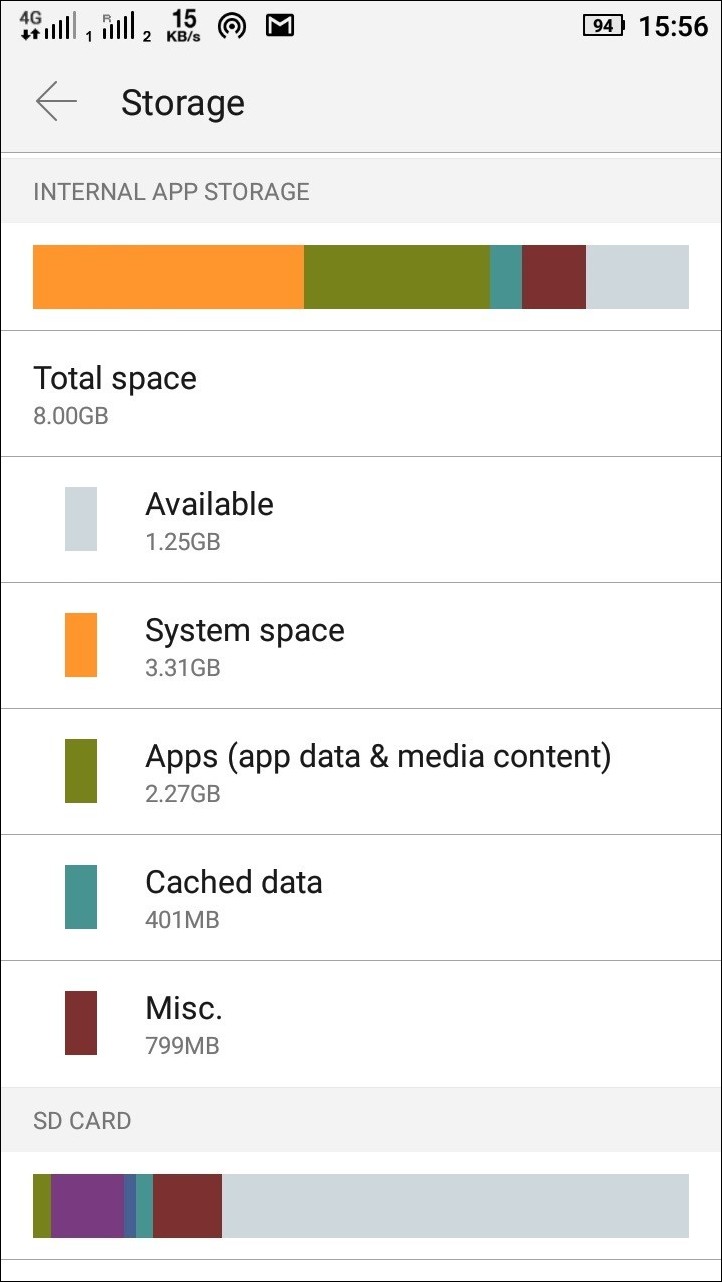 System Storage: In this part of storage our operating system is installed. The operating system reserves this part of memory which cannot be accessed either by applications or by media content. Therefore we find that a device with 16gb internal storage comes with a usable memory of 12gb. It means that 4gb is reserved for operating system whichever installed in the device.
Application Storage: In this part of storage all of our applications are installed. The operating system again by default reserves some space to install the applications. This space is inaccessible for media content. All the applications and their updates are installed on this part of storage.
Media Storage: In this part of storage all our media is stored like our audio files, video files and document files. When we download a song from the web or we click a photo from our phone's camera it automatically goes to this part of storage.
This is the reason that though our device has 4gb of space still left in storage then also it is showing the error of "Insufficient storage space". It is due to the fact that the part of storage which is allocated for applications is already exhausted.
The important thing to keep in mind is that this type of storage division is only followed by the earlier version of Android. However, there were still some high-end devices which do not follow this division.
In the later versions of Android, the storage is only divided into two parts System Storage and Application/Media storage.
How to Fix Storage Space Running Out on Android

If you are able to free some space on your internal memory then this problem of storage space running out can be easily fixed.
Below are some simple measures by which this problem can be solved.
1. Clear Cache
Almost every application installed in our Android Device creates cache data. Some applications can build big cache like Google Search, Chrome, some music/video applications. If you clean this cache, then it will do not affect the working of that application. Therefore, it is highly recommended that you should clean this cache from time to time. To do so following steps can be used.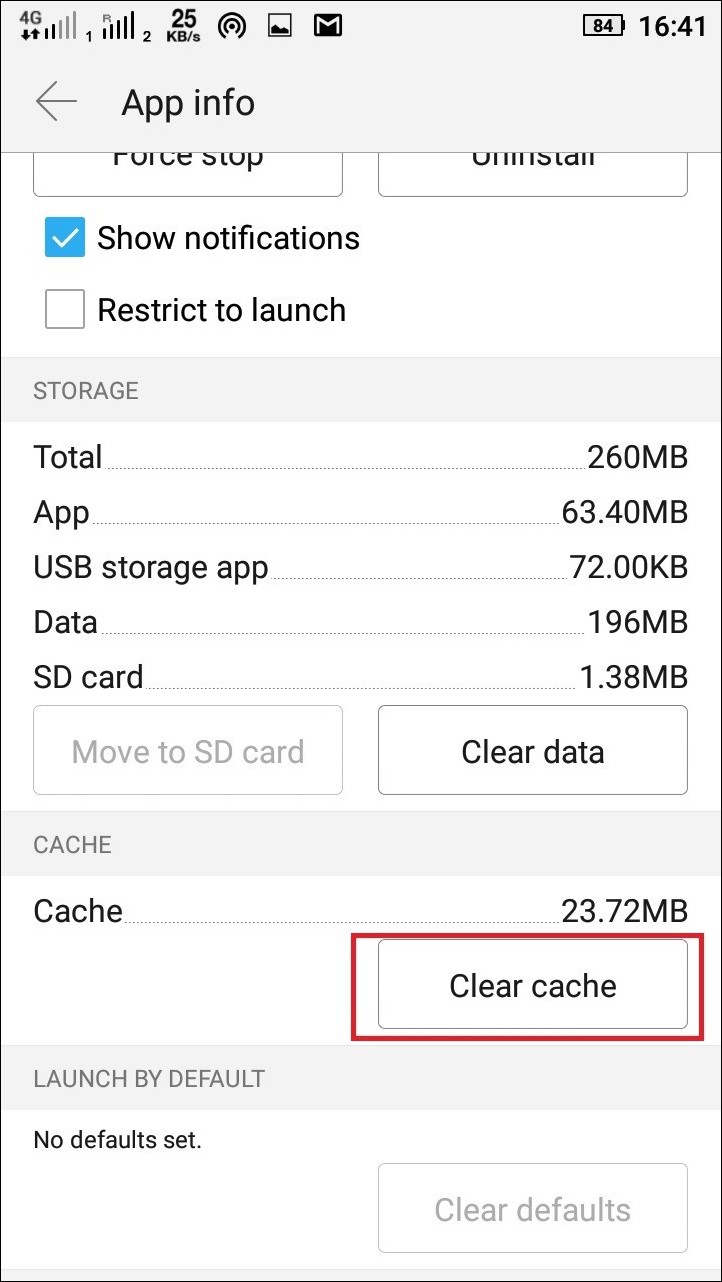 Open Settings
Tap on Applications.
Now tap on the application of which you want to clean the cache.
Now tap on Clean Cache. This will clean the cache for that respective application
2. Moving Apps to External Storage:
If you are using SD card on your Android device, then it would be better to move some applications on the SD card. However, we cannot move all applications to SD card.  Moving applications to SD card will free more amount of space and help to fix storage space running out problem.
3. Uninstall Unwanted Applications:
We have many applications which we have not used from a long time. Also, there may be some applications, which are just used once or twice from the day they were installed. We need to just locate these applications and then uninstall them. Also, if one has an active internet connection with the decent amount of data then the applications can be installed any time from Play Store.
These simple yet effective measures will help in dealing with the problem of "Insufficient storage space". In other words, if these steps are followed regularly then you will never be out of storage.