Table of Contents
Though the Film Series ended years ago, fandom of Harry Potter is something that would never go away. If you could remember, 'Pottermaniac' was the term, people use to refer to the craze of HP fans. It's truly a global phenomenon. You won't believe, but JK Rowling has admitted that her characters are based on real people from her own life. That's one of the reasons that the series is such a huge hit.
So, if you are one of those Potterheads, who wishes to bring some of the magic into your own palms, then you must try these Harry Potter Games & Apps on your smartphone.  We have listed the best of the bunch that will drive you through the Chambers of Secrets and the Game of Quidditch.
Five Magical Harry Potter Games & Apps Every HP Fan Should Try
Take a look at these truly outstanding Harry potter apps, that are literally enough to help you travel back to those magical times.
1. Harry Potter:  Wizards Unite
This Augmented Reality (AR) game was launched in June 2019 by Niantic developers (the ones who came up with Pokémon Go) which took a huge leap in the world of AR games. The Harry Potter game works something like, that players have to help the ministry of magic in order to safeguard the Statute of Secrecy.  They need to collect wizard objects and memories from the Muggle (Non-magical) world, which is named as Foundables. And the catch is, you won't be able to collect them directly, you need to defeat Confoundables, that has trapped your collectibles in the muggle world.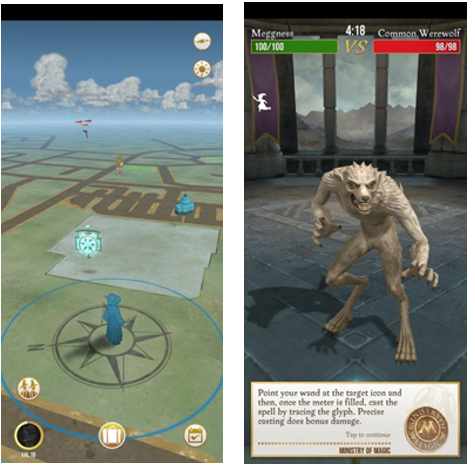 The Harry Potter game is quite vast to explore. Now that you've got the gist of Wizards Unite, you can play it yourself and safeguard your Statue of Secrecy.
2. Spelly
Spelly is another popular Harry Potter app that features a collection of all the spells mentioned in the Harry Potter Novel. You can know what every spell does, when it was first said and when it was used with a quote including. Spelly also features interesting Harry Potter trivia to test your knowledge for these spells. You can also mark and filter your favorite spells. From Alohomora to Wingardium Leviosa, almost every spell is listed here. To open a random spell just shake your device once.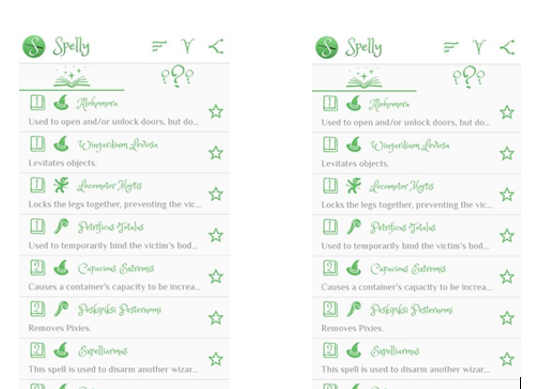 You can Install Spelly for your Android right here!
3. Fandom for: Harry Potter
Here you can connect with other fans via discussions and share your wealth of information.  This Harry Potter app offers a huge set of collection of all videos, books, and images you need for your favorite classic series. The Android app works similar to other fandom applications, here all the content from fans themselves is curated at a single place. So, there's pretty well chance you'll learn something new about Harry Potter.
4. LEGO Harry Potter Years 1-4 and 5-7
LEGO is one of the most popular names in the gaming industry & it's all because of their interactive and lighthearted gameplay. With both of the games LEGO Harry Potter Years 1-4 and 5-7, you get to experience all the happening events like the game of quidditch and fight between Harry Potter and Voldemort in LEGO style. There are over 100 characters, you can choose from to play with.

5. Harry Potter: Hogwarts Mystery
You can begin your journey at Hogwarts with this adventurous Harry Potter app. You can select your own story, learn & master magical spells and fight against rival wizards throughout the game journey. You get to decide which type of witch or wizard you want to be since it is your story of Hogwarts. You get to learn and knowledge yourself by famous personalities like Professor Dumbledore, Snape and many more.

Want to download this Harry Potter Game? Click here to install!
Which Harry Potter Games & Apps Will You Try?
All these Harry Potter Games & Apps are just a must-have for any Harry Potter app. If you have any other interesting app that deserves a place in this list, then feel free to mention them in the comment section below!
Till then you can Like, Share & Subscribe our Tweak Library YouTube channel to get latest updates on tech and other troubleshooting guides!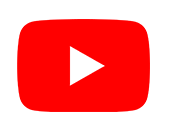 Explore More On Tweak Library:
Best Car Racing Games for Android