Table of Contents
The best category of games liked by all types of gamers is farming games. To play these games one doesn't need to be a pro. Further farming games give a message to make a greener environment.
While playing these amazing farming games you can manage your farm in your own way. These Farming Games For Android will let you sow, grow and harvest different types of crops, raise livestock so that no aspects of farming is left out.
Excited!
Let's take a look at the best Farming Games For Android:
1. Stardew Valley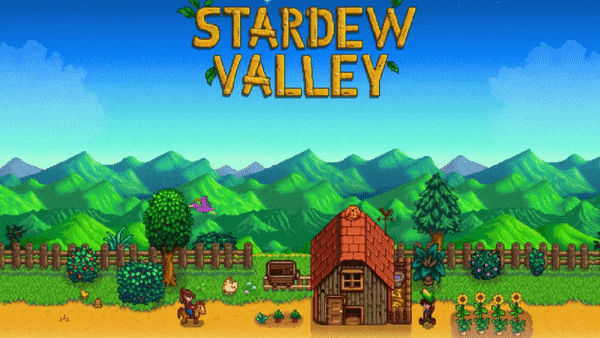 Stardew Valley is one of the best farming games for Android. Here, you inherit your grandfather's old undeveloped farm, that you need to rebuild with little money in your pocket task seems impossible. But as the stages are crossed the thriving piece of land will have crops, livestock, kegs, other farm machines, and other equipment.
Players can choose farm layout from different maps according to "how players want to play the game". Different layouts provide different environment giving uniqueness to the game. Attached to the farm is the Pelican Town where most villagers live. Players can interact with these villagers, this changes villagers behavior towards the players.
Stardew valley consists of different elements like a desert, casino, farm, caves, mines, town, ocean, railway, and other things that players can interact with. Apart from basic farming, there are different tasks – fishing, mining ore that players need to complete to win the game.
All this makes Stardew Valley one of the best farming games you can get. Apart from Android, it is also available for PC, Xbox, and PS4.
2. Farming Simulator 18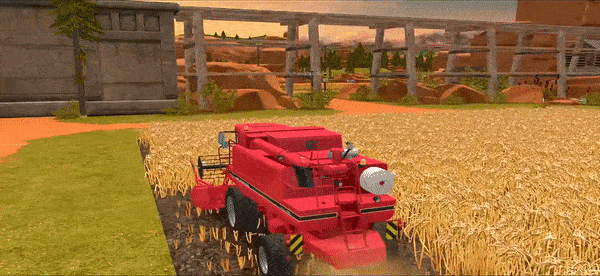 Strap yourself in the latest farming machines while you play this huge open world of Farming Simulator 18. Grow and harvest different types of crops, raise your livestock,  cut trees and more. You can load them on all this on a trailer, and sell them to expand your task.
Players need to focus on the dynamic market to sell their product at higher prices. Using different vehicles players need to sow, grow and harvest crops like wheat, canola, corn, sugar beets, potatoes, and sunflowers. Further, the players can breed pigs, cows, and sheep to sell their products.
Farming Simulator 18 also lets players use helpers to do their task. This helps in increasing production and allowing players to carry other tasks.You can also use multiplayer options to play with your friends on Wi-Fi or Bluetooth, this makes Farming Simulator 18 a great choice for farming loving players.
All these features in a single farming simulator make it one of the best farming games for Android.
Also Read: Top Puzzle Games for Android
3. Farming USA 2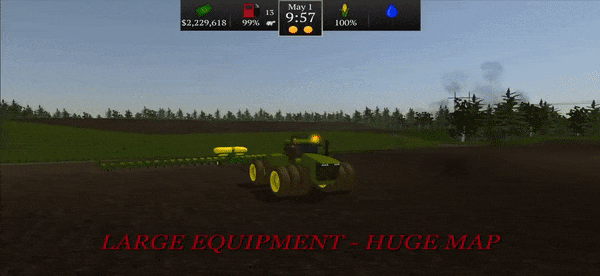 Farming USA 2 gives a dynamic ecological system to the farming game for Android. It is a sequel over Farming USA with 4 times the land for farming. Players can control over 100 different vehicles and equipment to sow and reap crops.
This farming simulator gives the option to raise cattle, breed them and sell their byproducts. Players can also breed over 2000 pigs and make money 7⁄8out of them. The game will even let you cut trees and harvest them.
Farming USA2 provides dynamic weather and fields change according to them. Certainly, this creates a challenge while harvesting crops. To make things easy you can hire workers and increase productivity, that will help you to make more money and expand fields.
4. Harvest Moon: Light of Hope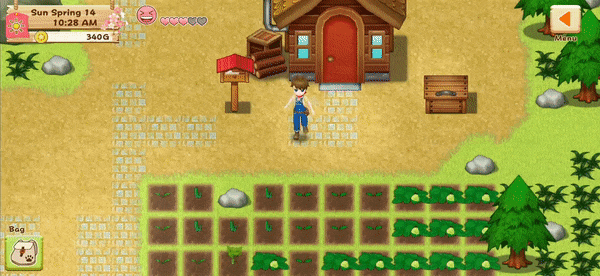 Another great farming simulator comes from the Harvest Moon series. Harvest Moon: Light of Hope starts when your ship goes down and you are drifted to a small harbor town where you are saved by a doctor named Jeanne.
The town is deserted, it's up to the player what they want. To make the town lively, players need to collect materials rebuild the town and the lighthouse. Moreover, you can grow and harvest crops, raise livestock, attend festivals, mutate crops, gather wild crops and flowers, and complete quests given by the villagers.
You can choose to play the game as a boy or a girl, make a family in this one of the great farming games for Android from the harvest moon series.
Also Read: Top Single Player Games 2019
5. FarmVille 2: Country Escape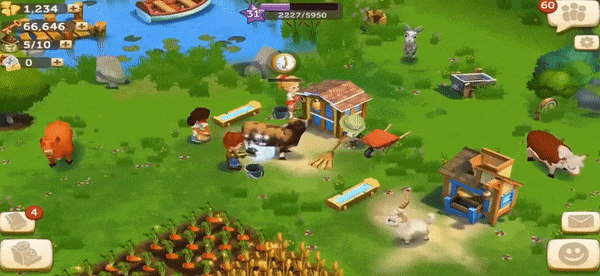 Harvest your favorite vegetables and fruits in this beautiful farming simulator, FarmVille 2: Country Escape. You can craft various gourmets like pies and cakes, build your farm and show them to your friends. Further, connect your game to Facebook to get help from other players around the world.
You can craft different items to complete the goals and level up the game. Players can discover new and hidden items that are rare when expanding the farm. Players can also raise different animals and sell their byproducts to make money or they can use the items to progress in the game.
FarmVille 2: Country Escape is a great game for farming for those who don't want to complicate their gaming experience.
So, this was the list of best farming simulator games you can find on Android. These games are fun to play and you will immerse in these games. These farming games offer all basic farming features to give you a more realistic feel. Moreover, these games have the best 3D graphics that make them playable even more. We hope that you like our listings of best farming games for Android and will play these games. In case you want to add some game let us know in the comments.
Also Read: Best Free Fishing Games To Play on Android!
Check out our Facebook, and YouTube channel for information about the latest tech trends.
To read more articles like this on your smartphone scan the QR code below: