Table of Contents
Even if you are the most peace-loving soul on the planet you would still need to vent your emotions or anger somewhere? Blurting that frustration out on someone is definitely not a good option. But, with an Android phone in your hand, you can literally land heavy punches or even flying kicks. But on whom? On a virtual character of course! While fighting games for Android can be heavy and take a toll on your device's resources, here's our list of Android fighting games that are lightweight. Having said that, the games mentioned in the list are extremely engaging and would keep you busy for hours.
During such virtual fights, your smartphone may still take a lot of beating. You might as well give your device an internal boost by cleaning its junk files and optimizing its performance. Systweak Android Cleaner does just that. What's even more wonderful is the fact that it has a dedicated game booster that frees up your RAM and suspends any background process so that you can have more responsive and smoother gameplay.
Best Fighting Games for Android
So! Pull all that anger, agitation, energy or whatever that is fueling your adrenaline and smash this list of Android fighting games –
1. Shadow Fight 2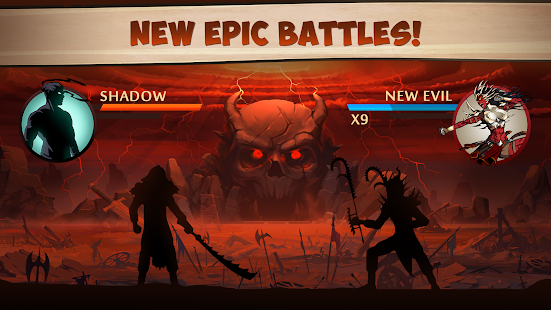 The game puts you in the shoes of a lethal ninja and equips you with customizable weapons like a nunchucks, swords, armor suits and deadly martial arts techniques. One of the best fighting games for Android, Shadow Fight 2 has over 100 million installs. If you play it once, you'll want to play it more and more.
Get ready for armed combat with features like –
Intuitive fighting interface designed exclusively for touchscreens
Captivating storyline consisting of six worlds of threatening demons
Realistic characters brought to life with a spectacular animation system like never seen before
Size: 30M
Rating: 4.6 Stars
2. Karate King Fighter
As the name suggests, Karate King fighters bring out the hidden karateka in you. And, it's not just karate we are talking about, you can pin your rivals using styles like taekwondo, kung-fu, Muay Thai, boxing and so many others.
And, here's what more you can do –
Mere punches and kicks are for warm up. In the real one on one combat, you can leave your opponent totally flabbergasted using flip kicks, super punches, and several other lethal combos
Summon the fighter in you with thrilling sounds and amazing 3D effects
Smooth touchscreen controls
Attractive competitions and rewards as and when you knock your challengers down
Size: 45M
Rating: 4.3 Stars
Also Read: Best Android Games You Need To Play Right Now!
3. Bodybuilder Fighting Club 2019: Wrestling Games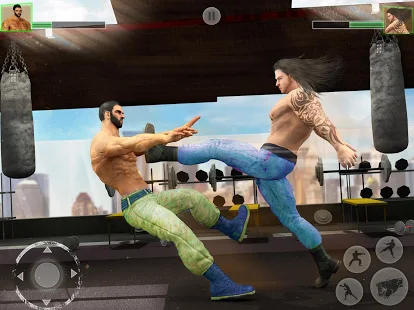 Be the brawny bodybuilder you've always dreamt off and get to test your fighting prowess using a variety of fighting forms like wrestling, karate, Muay-Thai and several others. Bodybuilder Fighting Club 2019 is one of the most realistic fighting games for Android with lifelike 3D characters. What gives this game even more life is how you can throw jabs, hooks, uppercuts, and several other combos.
If ground and pound is your thing, you'll love the game for features like –
Real world gym fighting simulation with lifelike bodybuilders (characters)
Stunning slow-motion effects
Several challenges and rewards that get unlocked when you win fights
Size: 41 M
Rating: 4.3 Stars
4. Stick Fight: Shadow Warrior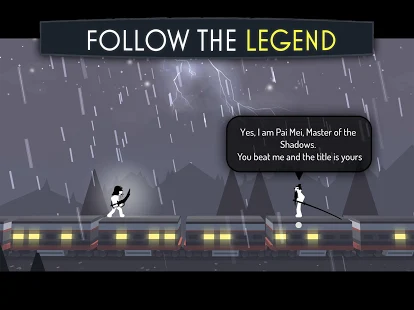 Making it to the list of action games under 50 MB is Stick Fight that'll keep you hooked up to your device's screen for a long time. Have a look at some of the spellbinding features of the game –
Extremely simplistic characters performing astonishing moves
Several missions where you can beat enemies and win belts and other rewards
Arsenal of customizable designs and weapons for characters
Size: 42M
Rating: 4.2 Stars
5. Kings of Street fighting – Kung Fu future fight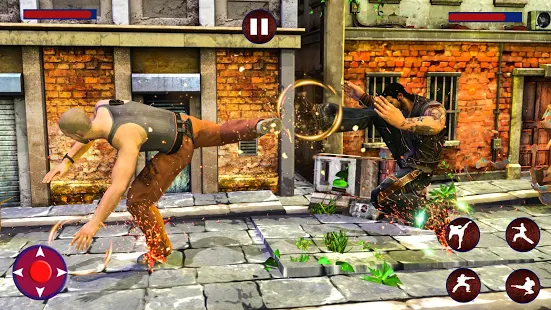 In reality, a street brawl might put you in trouble. Still cannot resist? Why not leave that to fighting games for Android? Kings of Street fighting is undoubtedly one of the best action games under 50 MB that lets you bring out the inherent ninja in you using magnificent 3D characters.
Features:
Several intriguing missions packed with a lot of action
Fast-paced narrative and intuitive gameplay
Several fighting combos to give you a one of kind street fighting experience
Size: 42M
Rating: 4.1 Stars
Now, you get to choose your fights, fighting styles, and your place right here on your Android Phone. If you think you've got the brains and the brawns, choose from amongst the above-mentioned fighting games for Android and give your device an extra edge with Systweak Android cleaner which doubles up as a game booster too.
Do you have a better arena to place your bet, a better game for testing rumbling skills, do mention in the comments section below 'cause we're always in a game on mode!