Table of Contents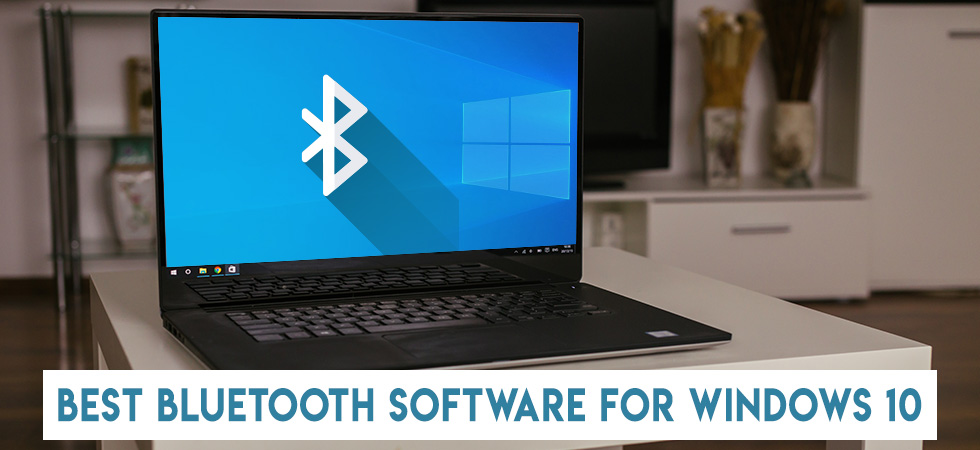 Sometimes when you try to connect to Bluetooth device on Windows 10 it refuses to work without any reason. One possible explanation to this is your PC's drivers are either outdated or unable to recognize your device. What would you do if you got struck in a similar situation?
An easy way out to fix this situation is to uninstall the current device driver and use Bluetooth Driver Installer software. This software will detect and connect your device to a Generic Bluetooth Microsoft device driver.
Why you need to Install and Update Drivers
Your computer hardware whether new or old, requires corresponding software to make it function correctly. Just installing any system driver won't always work. Hence, you'll need to install a driver that is compatible with your hardware device.
Device Drivers decode user's command to the hardware components to execute a task. Therefore, when a faulty or incompatible driver is installed commands do not get translated correctly, creating problems on Windows 10 system. In certain cases, delicate computer hardware might also be compromised due to overheating and overclocking.
Needless to say, if you want your Windows 10 machine to work as smoothly as possible, installing and updating the compatible driver on your Windows 10 machine is best. In this article, we will list the best Bluetooth software for Windows 10.
Bluetooth and Wi-Fi Device Driver Problems
Connectivity issues are a dire problem these days faced my many across the globe. Therefore, fixing them at the earliest is what we all look for.
Best Bluetooth Software for Windows 10 in 2020
1. Bluetooth Driver Installer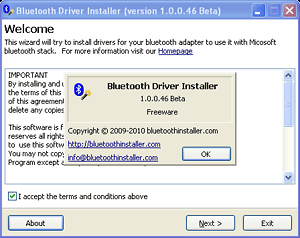 A generic device driver installer that will help you resolve Bluetooth driver connectivity issues. This program is easy to use and it helps fix any issues you may have with Bluetooth device driver. During installation, Bluetooth Driver Installer automatically creates a System Restore point to avoid any critical situation that may occur due to driver update.
This Bluetooth Driver Installer software is a perfect and practical solution to resolve problems related to Bluetooth peripherals. When compared to its competitors, the main advantage of Bluetooth Driver Installer is its speed and agility.
Note: While installing Bluetooth Driver Installer, you might be asked to install several add-on software, change your browser settings and add optimized search. If you don't wish to do either of the suggested things, opt out by unchecking the corresponding boxes.
2. Intel® Wireless Bluetooth®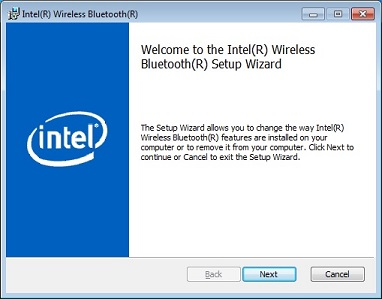 Intel Wireless Bluetooth is also among the best device driver software that will help resolve connectivity issues on Windows 10. Version 20.60.0 of Intel Wireless Bluetooth software allows a short-range wireless connection between a Windows 10 machine and other Bluetooth-enabled devices.
As you are facing connectivity issues the first thing you need to do is to check your driver. If it is outdated you need to update it. An outdated or faulty driver is the foremost reason for Wi-Fi and Bluetooth connectivity issues. If you need to update your Wireless Bluetooth Software for Windows 10 try to use Intel Wireless Bluetooth Software.
In addition to this if you want to use a software that does everything for your read my other article on, How To Fix Bluetooth Not Working on Windows 10
Intel Wireless Bluetooth is compatible with a lot of products and is highly versatile. This means Intel Wireless Bluetooth Software can adapt to a lot of devices for Windows 10. Undoubtedly it is an easy fix to common connectivity issues.
Tip: If you happen to have any of the Intel products like Intel Dual Band Wireless AC Series, Intel PROSet/Wireless Software, Intel Tri-Band Wireless-AC Series, Intel Wireless-AC Series, or others you can use Intel Wireless Bluetooth Software for Windows 10 the best Bluetooth driver updating software. Intel Wireless Bluetooth Software for Windows 10 is available for both 32-bit and 64-bit version, so check your OS version, and download the appropriate driver.
3. WIDCOMM Bluetooth Software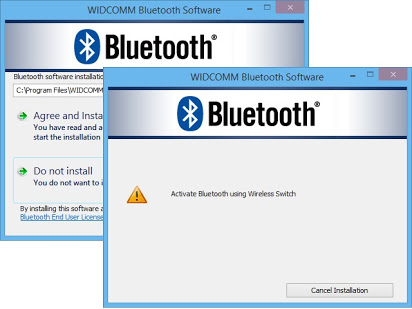 is a freeware Bluetooth software for desktop and Laptop running Windows 32 bit and 64-bit operating system. This best Bluetooth Software for Windows version 12.0.1.940, enables wireless connectivity between devices with regards to mobile phones.
WIDCOMM Bluetooth Software provides functionality for OEM devices and is made available by Broadcom for Windows. It helps resolve Bluetooth connectivity issues and connect various devices in close proximity.  is available for free download for Windows 10 PCs and other Windows versions.
With this, we wrap up this list of the best Bluetooth Software for Windows 10. We hope after using any of this software, your connectivity related problems on Windows 10 is resolved. Please leave us a comment to let us know which Bluetooth software you used and why.