Going by the title, you might ponder upon whether or not a VPN is legal or not. Using a VPN is not illegal, at least not until you are hell-bent on carrying out malicious activities in which case authorities might be forced to dive into your online activities (even when you are using a VPN).
But, here the bone of contention is the probable ban of VPN in India. Yes, a country where VPN installs reached almost 348.7 million in the first half of 2021. Otherwise too, India constitutes one of the largest internet consumers in the world.
Overview of VPN Ban In India
VPN or Virtual Private Network, a weapon to conceal online identity might soon be banned in India. Yes, you heard us right, home affairs has recently demanded a ban on VPN. The Parliamentary Standing Committee on Home Affairs has urged the government to put a complete ban on VPN considering a cyber threat. If it happens, India too will join countries like Iraq, China, Belarus, North Korea, Russia, Oman, and the United Arab Emirates. But, is banning a VPN right move on the government's side? Like everything, VPN too has its goods and bads.
What is a VPN? Why is it Important?
There are several instances when you might need to hide your IP address. For instance, when you want to erase your online footprint when visiting websites or when you are using public Wi-Fi at a cafe or airport and suspect that your traffic could be intercepted by cybercriminals. That's just a few of the many legit uses of a VPN. In such cases, a VPN helps safeguard your online identity. This in turn makes your browsing more safe, anonymous, and secure.
VPN is also used by organizations and corporations as it helps them in securing their assets and networks from hackers. Especially, if they exchange data, ideas, or dealings amongst their branches. In such a scenario, A VPN can prevent any data leaks.
We have covered a separate post where we have talked at length about what a VPN is and what all it can do, so do check that out.
Why is The Home Ministry Insistent On Banning The VPN?
On one hand, the VPN is used by people and organizations for all the good reasons to remain anonymous, on the other hand, some cybercriminals stay anonymous online and under the cover of VPN carry out their ulterior motives. These include outrageous crimes on the Dark Web, heinous crimes against children and women, ransomware and fraudulent operators evading surveillance, and much more.
For this reason, the Parliamentary Standing Committee on Home Affairs has asked the Ministry of Home Affairs to work in unison with Meity (Ministry of Electronics and Information Technology), ISPs, and the various international agencies to block VPN. Moreover, it has insisted that a mechanism be made to ensure that VPN is banned.
Can the Government Ban VPN?
The answer to this is a yes. All it would take is a mandate from the Government to ISP asking them to block all major VPN ports and protocols. While the major ISP will be able to block ports and protocols, the less technical ISPs might have challenges. A technique that can be used to make this happen is Deep Packet Inspection which monitors every ounce of data that goes to and from a computer and it is capable of detecting VPNs.
VPN Ban In India  – Is It A Right Move?
We might applaud the fact that the ban on VPN is a plausible move from a cyber threat perspective. Yet, banning a VPN would also let government authorities check every individual's online data. Wouldn't this put a dent in one's online privacy? Wouldn't banning a VPN gravely affect the data privacy of users both at the personal and organizational levels?
Even if all VPNs are banned, there are several other ways to access the internet anonymously. For instance, there is TOR, there is a peer-to-peer network, and many other workarounds that can pose as an alternative to VPN. And, while a normal user might still not be able to find or use such alternatives, a person with a technical bent of mind will find a workaround.
Concerned About Online and Offline Security – Bring Aboard An Antivirus
If you are worried that you might accidentally step on a website where a threat actor is waiting to target you, you can always count on an Antivirus. Looking for options? Here is a list of some of the best Antivirus programs. Systweak Antivirus is one of the best Antivirus for Windows 10 that can provide you protection from all kinds of malicious threats.
Systweak Antivirus – Features At A Glance
● Real-time and On-demand protection is available
● Exploit protection
●Multiple scanning modes – Quick, Deep, and Custom so that no corner or file is left unchecked for malicious threats
● Low file size which makes it one of the lightest Antivirus
● Safe web-browsing
How does Systweak Antivirus Works?
1.    Download and install Systweak Antivirus
2.    Click on the magnifying glass icon from the left-hand sidebar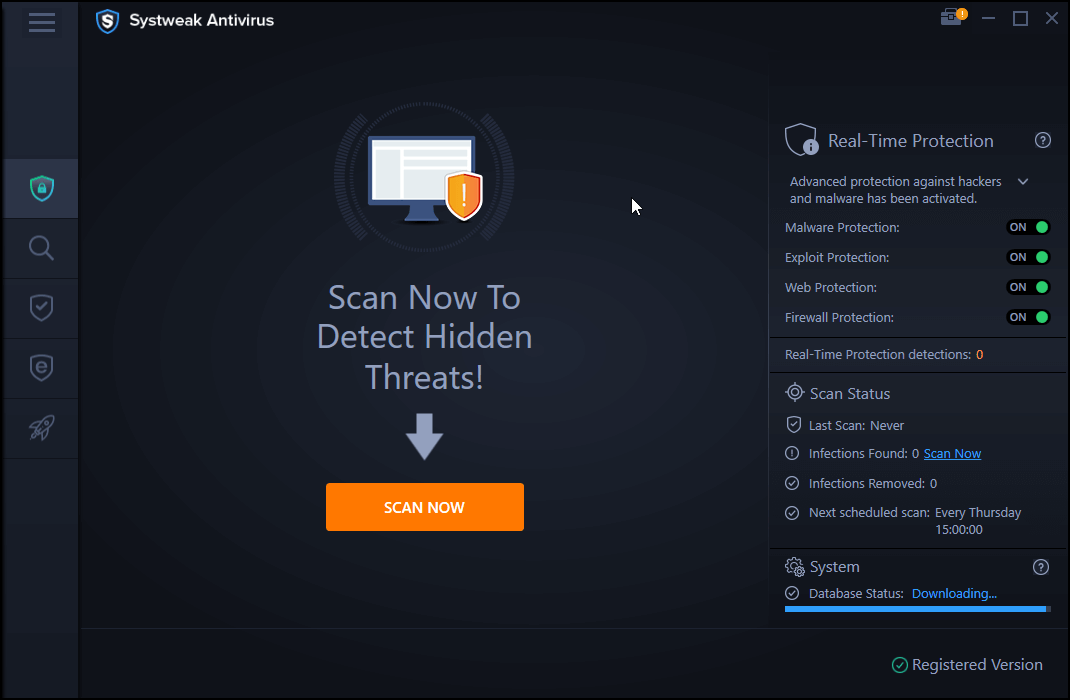 3.    Select the mode of scan – Quick, Deep, or Custom
4.    Click the Scan Now button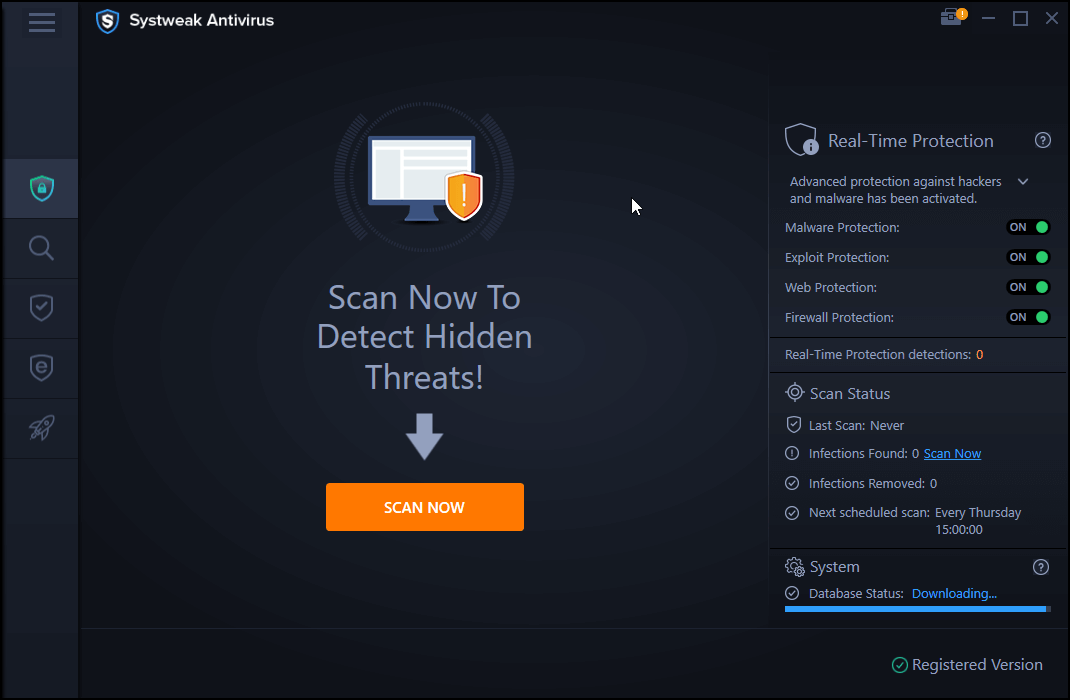 Wrapping Up
Whether or not the government will ban VPNs is something that the future will tell. Blocking or banning anything on the internet today is not an easy task. That being said, do let us know in the comments section about what you think of this move? Should VPNs be banned or not? For more such content, keep reading Tweak Library.
Releted Topics