Apart from all the features and hacks that an Android smartphone comes packed with, Apps are one of the highlights of Android phones and which is the reason why Google Play Store is such a fantastic place to be. In fact, installing apps is one of the first few things that you possibly do on your smartphone. With smartphones and internet becoming fast, these apps download and install in an instant. Yet, there are times when you might come across Play Store app download pending error.
If you have also faced the same issue, and wondering what to do? Then worry not! We have mentioned some easy steps to resolve this problem. First, let us know what it is all about!
What is the Play Store app download pending issue?
Sometimes when you install an app, it might take forever for that app to get installed. It might seem that the installation is in process, but it could be that there is some issue. You could be facing the Play Store app download pending error. Worse! what would you do if you needed an app urgently but got stuck with Play Store downloading problem?
We've got you covered. Here are some easy ways you can solve the Play Store download pending error.
1. Clear Android Phone and Google Play Cache
●     Using Android Cleaner to Clean Cache –
Sometimes Play Store download pending error can be attributed to a stuffed Android phone. One way is to use an Android cleaner that can help you get rid of useless junk from your phone. Smart Phone Cleaner, for instance, auto cleans your Android phone while freeing RAM and boosting the device's performance. It also uninstalls any background process that could be hindering the downloading of Apps.
●     Clearing Google Play Store Data and Cache –
You may also have to clear the cache created by Google Play Store. This is a solution for many of your problems. For this, follow the path mentioned below –
Note: Your steps may vary a bit, depending on the Android model you have
Settings >  Apps >  Manage Apps > Google Play Store > Clear Cache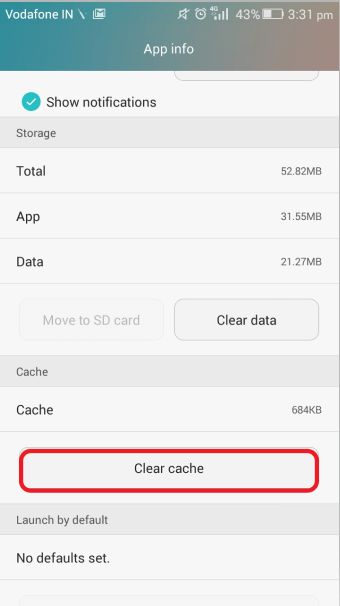 2. Force Stop Google Play Store App
A simple relaunching of the Google Play Store may get downloading of Apps back on the track. For this, you will need to force stop Google Play. The steps would be quite similar to the ones mentioned above but instead of "clear cache" we shall be choosing "Force stop".
Settings >  Apps >  Manage Apps > Google Play Store > Force stop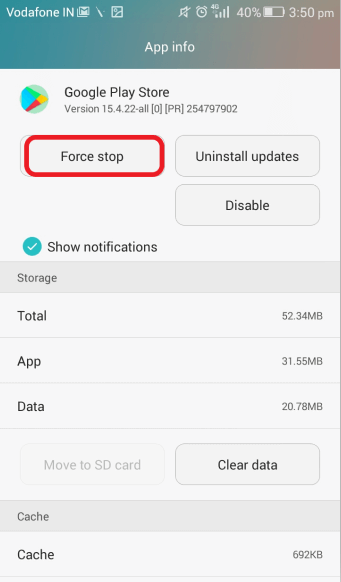 3. Download App Using The Website
You can smartly overcome Play Store app download pending error by downloading apps from the website itself. For this first visit the official Google Play Store and log in with the account with which you have registered your device. Then, you simply have to type in the name of the app that you wish to install. After that, hit the install button and select your Android smartphone model.
Note: If the app is compatible with your device, it will install else you will receive a message like the one in the screenshot below.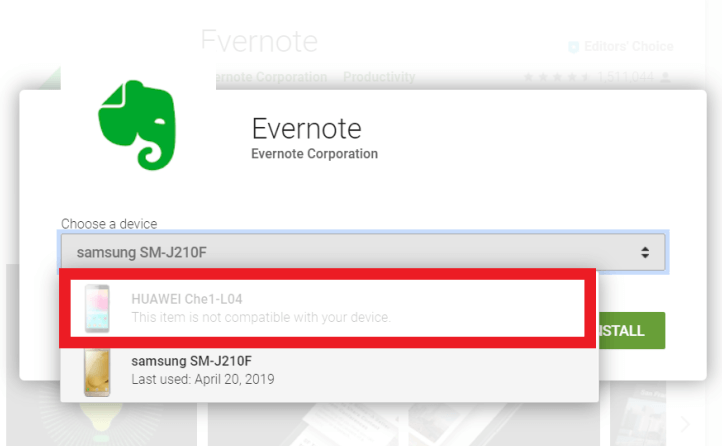 4. Turning Off Auto-Updates May Solve The Problem
Sometimes you may face a Play Store downloading problem when Auto-updates are turned on. The reason being when Google updates apps in the background, the installation of the current app may get stuck. You can turn the "Auto-update apps" option off. For this follow the path mentioned below –
Click on the hamburger icon present on the left > Locate "Settings" and click on it > Locate "Auto-update apps"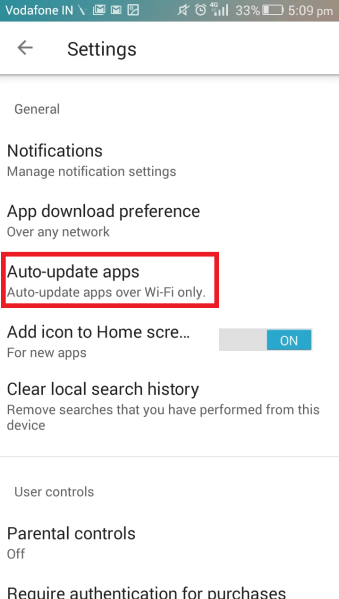 Now, click on the "Don't auto-update apps" radio button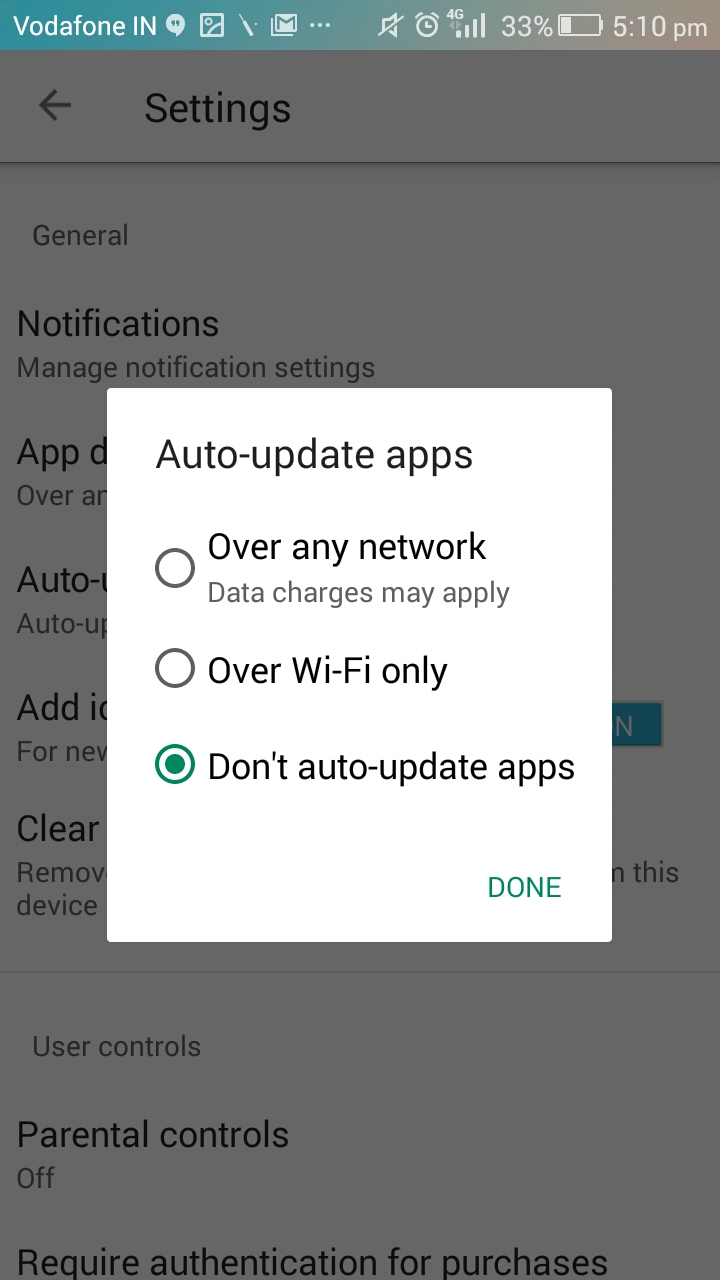 5. Check If There's Enough Storage On Your Device
Although, Google Play intimates you that it might not be able to install an app because of insufficient storage on the device. Therefore, you might still have to free up space as it could be one of the reasons why Play Store download is pending an app.  Still, if you are scared that you might accidentally delete an important app, you can always take a backup of your apps well beforehand.
Now, when you are sure of the apps that you don't want to keep, you can clear or uninstall some unwanted apps from the storage and make some space for more apps –
Settings > Device > Storage > Free up some space
And, If You Have Completely Reached Your Wits End
Let's say so far and so forth, you've done everything –
But, to no avail! The Play Store download pending error would still ensue.
Now, what would you do?
Try uninstalling all Play Store updates. This step is close to how you would reset your phone but it's just bringing Play Store to its original position.
Here's the path of Uninstalling updates –
Settings > Apps > Manage apps > Google Play Store > Uninstall updates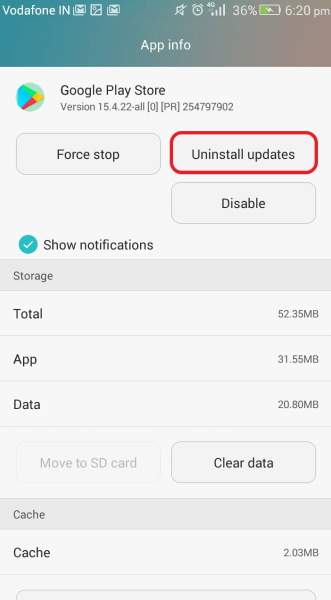 Remember, this should be your last resort and if you have better ways of dealing with the Play Store downloading problems, do share it in the comments section below. We've got more such interesting Tech-Related content stored in for you. So stay with us!
And if you love watching tech stuff in the form of videos, check our YouTube Channel. You can also catch us on Facebook.