Table of Contents
The journey of 9-months, from being pregnant to having your baby in real life, is full of adventure, happiness, nervousness and ultimately careful strategy towards keeping the new life safe and secure. Through this article, we shall present all the details of this beautiful journey via pregnancy apps that consist of multiple exciting features for to-be moms.
Some act as a pregnancy guide app where you can read multiple articles whereas some work as pregnancy tracker. To know more about it, you need to scroll down and select the ones you and your baby would truly love.
Best Pregnancy Apps for Every To-Be-Mom:
1. Glow Nurture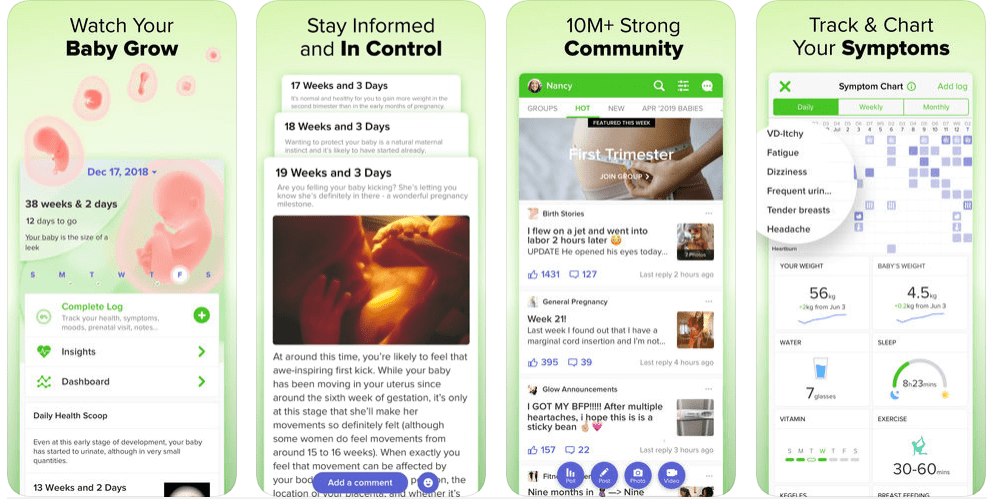 You may call it more of a pregnancy tracker app that shows you fetal size based on the days in labor. If you add new information to the app every day, like a picture of the baby bump or about the doctor's appointment, the app begins to respond in a better way.
How Glow Nurture Is Amazing?
The community tab within the tab allows you to discuss baby related problems openly. You can discuss issues with other parents through private message (paid subscription) or through the community.
Understand your baby bump and get awareness tips every day.
You can read more than 1500 articles regarding baby care.
Download Here: Android |iPhone
2. Sprout Pregnancy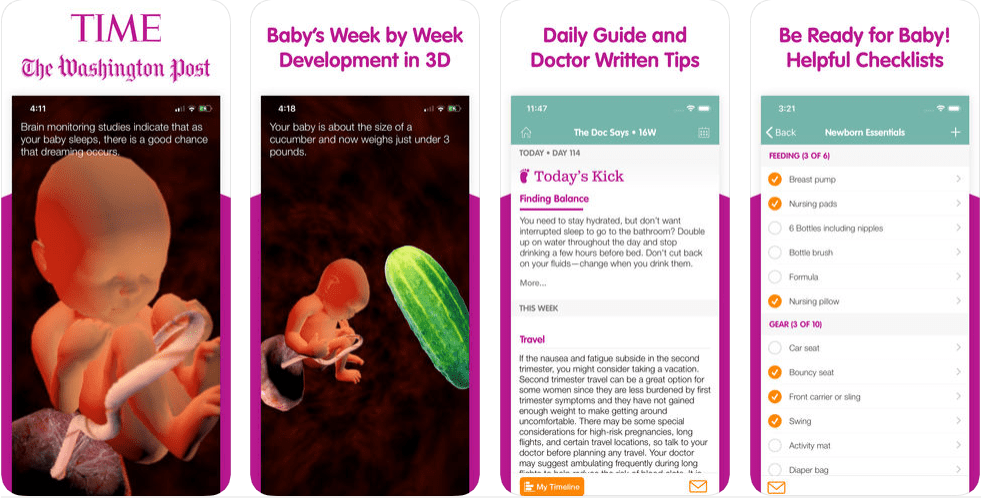 Sprout Pregnancy can be called an effective pregnancy guide app for parents. Interestingly, it has also been included in the list of Top 50 apps of the year by Times Magazine. What excites most is the 3D visualization of the baby's world including heartbeat, movements and kicking which helps a mom to understand the real situation.
Why Sprout Pregnancy Is Amazing?
Features like Kick counter, weight tracker and contraction timer are very useful.
Feed reminders to eat a certain portion on time or visit the doctor for a checkup.
Daily and weekly updates on baby's development along with some facts to keep in mind during each trimester.
Download Here: Android | iPhone
3. Prenatal Workout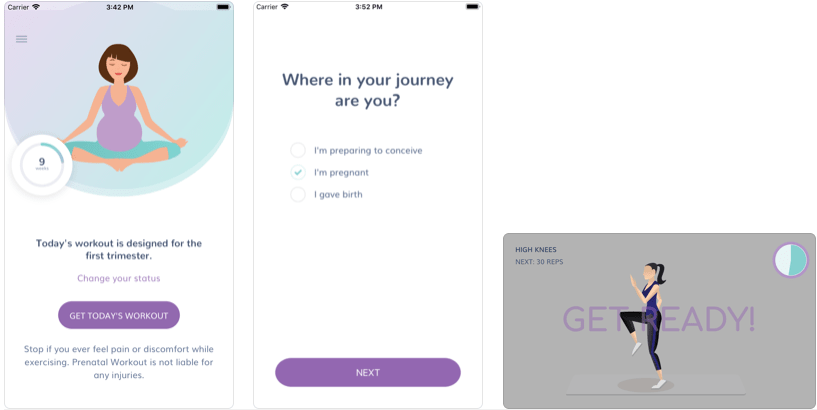 Though it is always advised to workout with the reference of doctors only, this pregnancy app will help you in keeping your workout cycle correct. The most exciting part is that you will be meeting a new workout plan every day. And each of it is designed in a tailor-made manner that supports the stage you are running in.
Why Prenatal Workout?
The workout plan is designed by experienced Yoga instructors.
You will be able to value the fitness of your body as well as the baby's health through this pregnancy guidance app.
It has options to choose the workout for conceiving, during pregnancy as well as post-pregnancy fitness, without using any equipment.
Download here: Android | iPhone
4. Totally Pregnant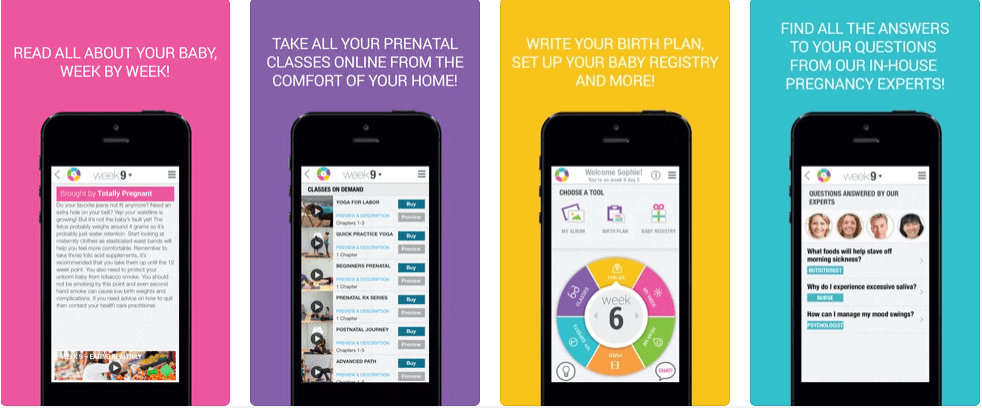 Run your cycle of 40 weeks with this beautiful pregnancy app that all the moms would just love. It highlights a blend of photo documentation, signing up for prenatal yoga classes, shopping for baby products and marking the important landmarks in the vicinity. Moreover, you will enjoy looking at how your baby is growing through 3D video and getting accustomed to stories of various moms around the world.
Why Totally Pregnant?
Learn more about weekly tips on fashion, food, and pregnancy facts.
You can do some shopping here, post pictures of baby bump, share with others and enjoy the time period.
Access your prenatal yoga classes through mobile, PC or tablet.
Download Here: Android | iPhone
5. Ovia Pregnancy Tracker
All you would say is WOW as the baby's growth comes right in front of your eyes through this pregnancy app. It also gives you an idea about how the baby is doing and what changes you might experience during the time. Moreover, you can log in your weight, sleeping time, blood pressure, and medications. Also, get a guide on food and medicines with the pros and cons of each.
Why Ovia Pregnancy Tracker?
Calculate your due date through it.
Tracks your health, like blood pressure, nutrition, sleep, activity and more while reminding you about the doctor's appointment on time.
Thousands of articles based on pregnancy to spread awareness.
Happy Pregnancy!
Congratulations on such great news! We believe you get a lovely gift real soon. And to assist the whole process, the compilation of 5 different apps are mentioned right above. Some of these pregnancy apps will guide you on your workout tips whereas some will let you read beautiful articles by real moms. We wish to make your overall experience worth waiting, so download the apps now!