Table of Contents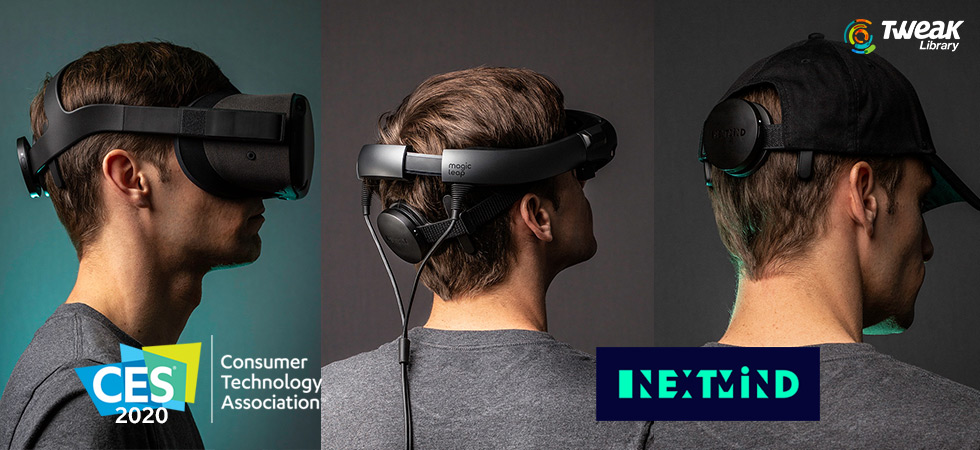 Imagine a world where you could control everything with your mere thoughts. Yeah,it's possible!! NextMind has made it possible for its users at CES 2020, where you can control your digital world situation with your thoughts.
The NextMind Dev Kit is a mind-blowing product that has made a hype at CES (Consumer Electronics Show) 2020 and won accolades as well as awards.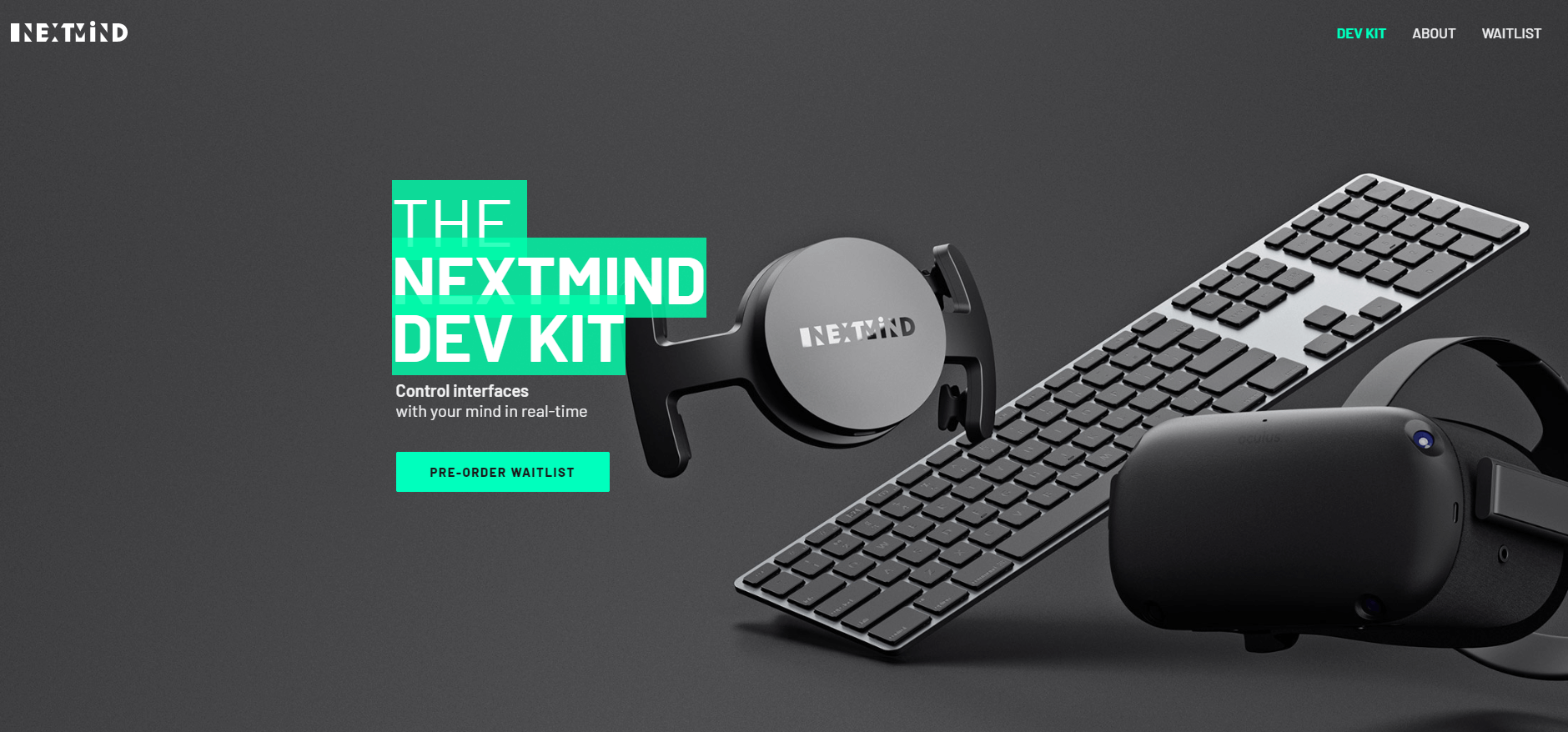 Dev Kit is a first real-time 'brain-sensing' BCI wearable that will probably be the world's first hands-free brain-computer interface for real-time interaction. The smallest, discreet, and comfortable design product can fit with any digital interface, unlocking the potential of direct brain command to any environment.
Also Read:  Is 5G Really Worth Reconsidering This CES 2020?
What is NextMind?
Founded by Sid Kouider, a professor of neuroscience, NextMind is a team of very talented neuro-engineers dedicated to the future of neurotechnologies. It's a Paris-based brain-computer interface (BCI) startup, who intends to create a telepathic link between humans and technology. NextMind is a resultant of perfect blend of neuroscientists, machine learning, and hardware engineers, developers, and designers.
What NextMind Dev Kit is and How it Works?
A unique and lightweight wearable Dev Kit is a brain-computer interface that will let you control anything and everything in your digital world by using just your thoughts. It's a whole new way of interacting where the brain is directly connected to VR or AR environments. It bypasses the physical limitations and creates a fully immersive experience.
Few of the below features Dev Kit has made it stand out different from others:
The device is fully portable and has a clip-on system that helps it get connected to either a headband, cap, or an AR/VR headset. It also has high-quality sensors, long battery life, and use AI-based algorithms that translate neutral organic activities into digital commands.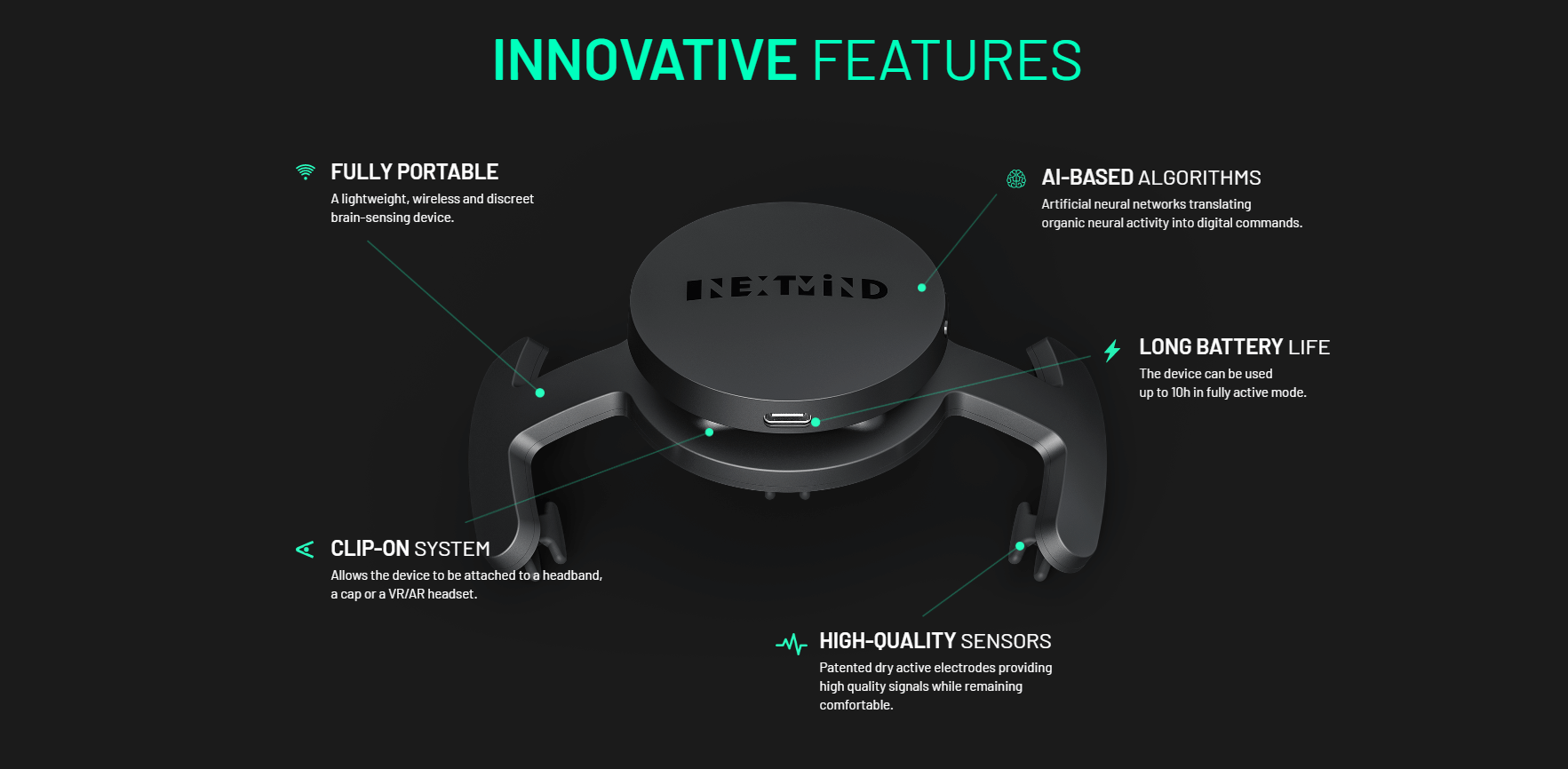 With the help of the AR/VR headset, Dev Kit reads the electrical brain signals from the user's visual cortex. It uses machine learning algorithms and translates that output in direct digital commands in real-time. And all of this is happening without using hands at all. This tech breakthrough allows users to perform actions and navigate without traditional controllers with virtual or augmented environments.
It can also be used as a brain-sensing device for instant game controls as It is provided with building blocks, tutorials, and demo applications to make engaging and great gaming experience.
Priced at $399, Dev Kit will be available in the market from Q2 2020. To be enlisted in the pre-order wishlist, visit the page and enroll yourselves.
Read here: The Future of Television at CES 2020
CES 2020 and Global Recognition
Considered as the biggest tech show in the world, CES is a global stage for any tech ideas. No matter, how weird or impossible your idea seems! Here, they welcome you to share them with the tech geeks so that the world gets to know what they will be expecting from the tech world this year.
The same way, this year at CES 2020, many breakthroughs happened, and one of them is our NextMind Dev Kit. A brain-sensing interface that is going to change the way we think about interacting with people.
Following the evening at CES 2020, Dev Kit product by the NextMind had been honored with two prestigious awards making it one of the best this year- Best of Innovation in Augmented & Virtual Reality and Honoree in Wearable Technologies.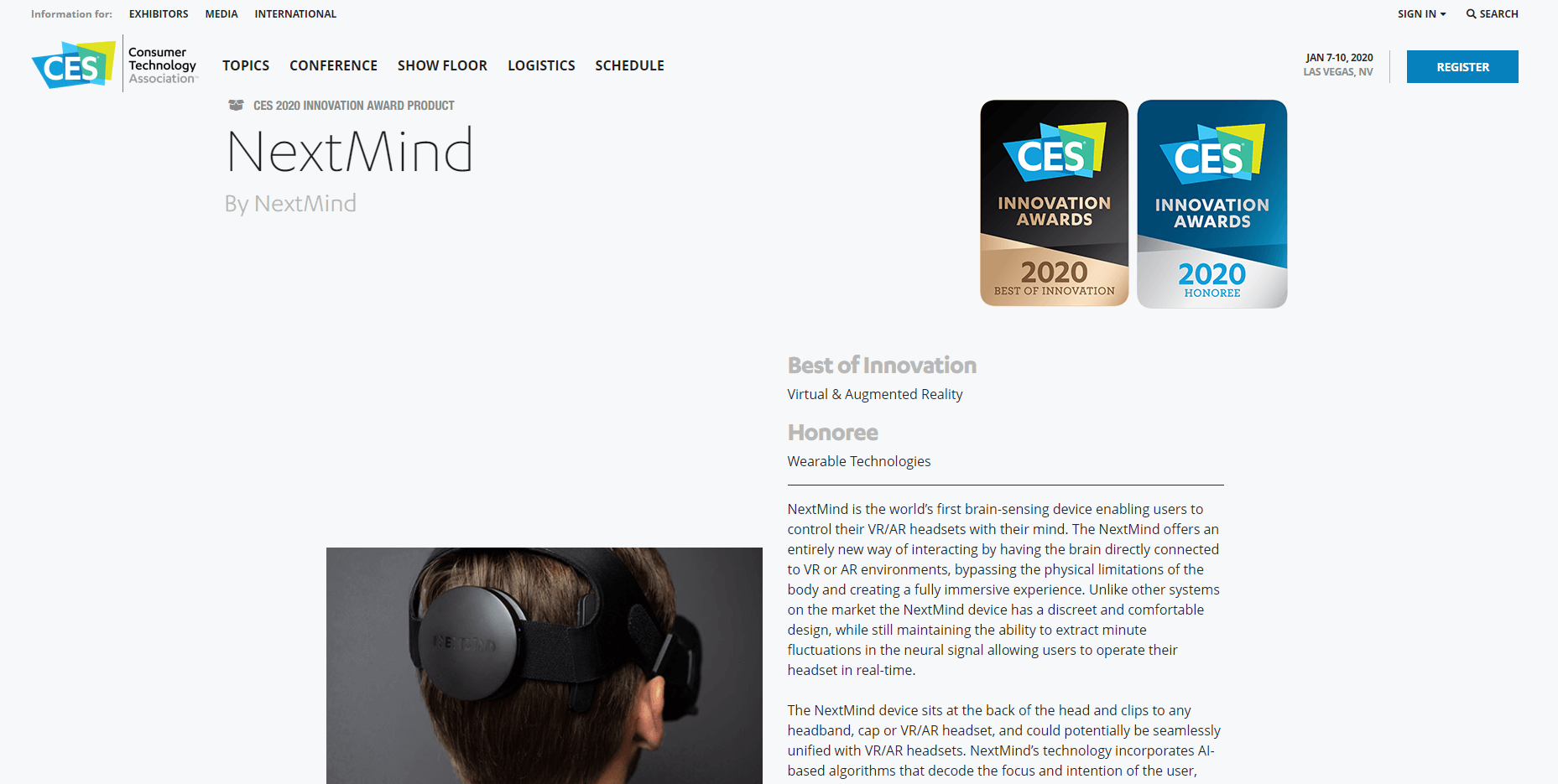 Founder and CEO NextMind said, "We are honored to receive such recognition from the Consumer Technol  ogy Association for NextMind, and eager to get our Dev Kit out to developers and partners so that they can explore the many amazing ways this powerful real-time brain-computer interface will create new user experiences with the digital world,".
"We look forward to giving CES attendees a demo that will blow their minds when they fully realize the power and deeply immersive experience that NextMind can provide in gaming, computer control and their personal interaction with the internet of things just by focusing their thoughts. And this is just the beginning for us, as we look forward to the future and further evolving this technology."
This breakthrough from NextMind left everyone in awe and made it possible to control your digital world by using your thoughts. I believe it's worth giving a try to see if the product meets the claims made by the company.
What Do You Think?
What do you think about the product being the breakthrough tech at CES 2020? Do you think the product is worth $399 or price isn't a factor as the product is too good? Share your thoughts on Dev Kit and tell us if you are planning to buy the same.
Next Read: It's Raining Smart Home Products at CES 2020