Is your favourite cousin's wedding around the corner? Or is there an upcoming event at your workplace? Okay, so all these occasions are incomplete without music, food, and fun. Indeed!
While planning for a joyous event, there might be several intents that include dancing or creating a melody song list. Imagine, you are organizing an event & in-between your cousins want your help with their mashup for dance. Tough Task?
Well, no it's not a difficult job to merge audio files in Windows 10. Don't believe us? Okay, go through this complete article to understand the procedure to merge MP3 files in Windows 10 and to make a perfect song mashup.
Additional Information:
If you are a music lover, your computer's hard disk is likely to be clogged with hundreds of songs and playlists. And, before you proceed with the step-by-step process to merge MP3 files on Windows 10, we suggest you declutter and deduplicate your music library first. This not only eases the entire process but will help you recover tons of storage space on the computer.
Try using Duplicate Music Fixer for this purpose. It scans for all types of audio files and gives you the ability to find and remove duplicate and similar-looking music files in no time. The application supports both internal and external devices.
Download Now Duplicate Music Fixer
Read this to learn How to Find And Remove Duplicate Music Files From Windows 10?
Ways to Merge Mp3 Files on Windows 10:
Method 1: Merge Audio Files with Command Prompt
To follow this method, press window key + X and type CMD. As shown in the below image.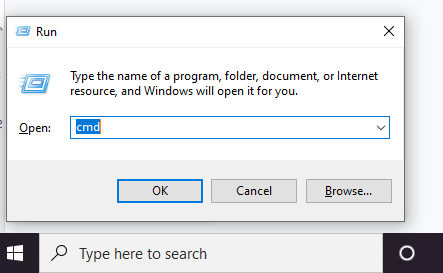 A new black command window will appear where you can insert command to perform a specific activity.
Now, find the exact path of music files, which you wish to merge mp3 files on windows 10 via the Command prompt. Enter the file followed by the folder path.
Enter the following command in the box copy /b audio file1.mp3 + audio file2.mp3 audio file3.mp3. Don't forget to change the file names with the exact audio files.
Hit enter, to combine the two MP3S into the new output file.
Also Read: Best Free Audio Editing Software
Method 2: Merge Mp3 Files on windows 10 With The Audio Merger- Audacity
 Before proceeding with the step of combining two audio files, we'll scatter little light on Audacity.
What is Audacity?
This is a cross-platform tool, widely used in recording and mixing music files. However, you can also use Audacity to capture instruments, sounds & vocals to create a music file. This versatile tool can also be considered as mp3 cutter and merger.
Proceed with the step to use this application to combine two audio files in one.
Download and install Audacity from its official website
Once the setup & installation is complete, launch the application.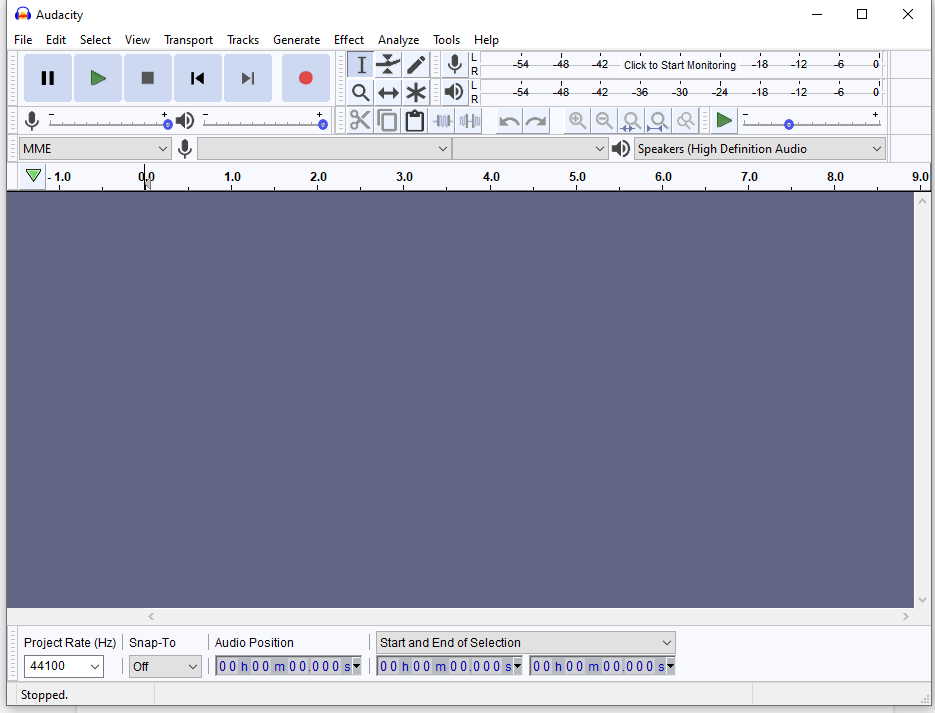 To start mixing audio files, click File on the top and select Import > Audio.
Choose the MP3 files to combine mp3 files windows 10. A new waveform window will open each song to get merge together.
You will see the audio files in separate tracks in Windows.
Go to the Select option located next to Edit. And choose All.
All the audio tracks will be highlighted, Go to the Tracks menu and choose Align End to End. All the tracks will be aligned in the step format.
Go back to the Tracks menu and select Mix > Mix and Render.
Now all the tracks will merge into a single audio track. As shown in the below image.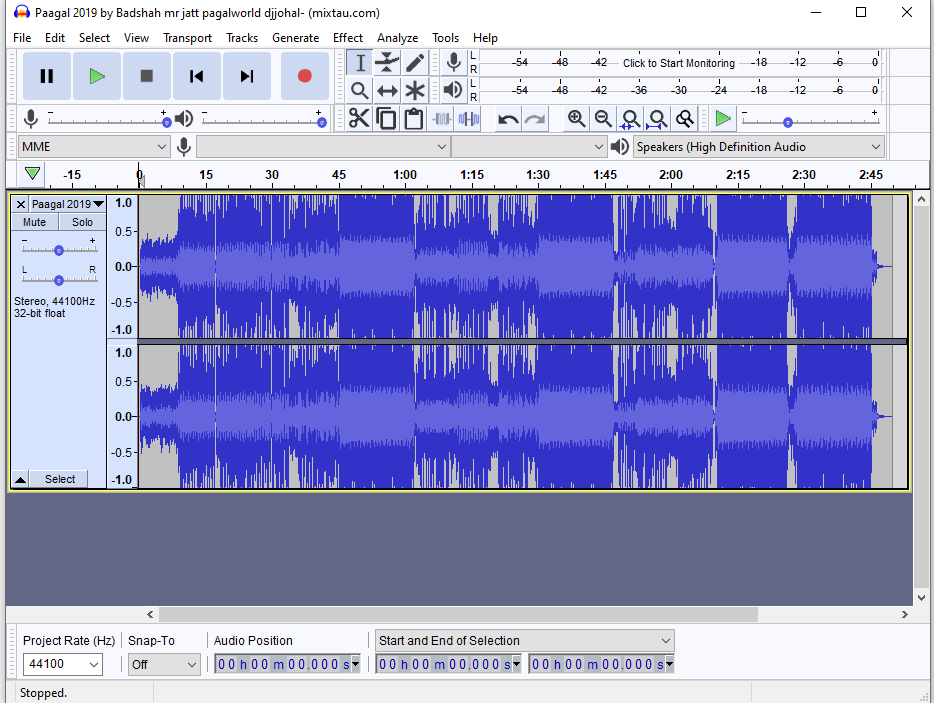 Hereby your audio files are merged and ready to play. Follow the steps below to complete the action:
After the successful merging of audio files, go to File and select Export > Export as MP3.
Give a file new name and click on save. A new pop-up will appear. You can skip if you want to.
And that's all your MP3 file is ready.
This was pretty simple steps to follow. You can merge mp3 files at any time and anywhere. But here are some limitations too.
Since we have used Audacity, it is important to look for the file format. Audacity supports AIFF, AU, FLAC, MP2, MP3, OGG, Vorbis, and WAV.
Apart, you can also consider  M4A (AAC) and MOV on macOS and you can add M4A support on Windows 10 by installing FFmpeg libraries.
The further situation can be related to the audio environment, suppose if the files are recorded in the different studio under a changed context, then there may be chances of dissimilarity of sound.
You need to be wise while combining two audios with different environments.
Final Words
Merging audio files is important whether you are preparing for a dance performance as you can't keep on changing songs again & again. Therefore you need to try your hands on MP3 joiner you must be looking to merge MP3 files or to ease this confusion. Well here is the solution, we have listed the methods of combine Mp3 files in Windows 10.
Don't forget to share this article with other technophiles who are in searching for an efficient method to combine audio files. And yes, drop your comment in the below comment section. Subscribe to our newsletter for tips and tricks.
Releted Topics