Generally, editing is related to writing, but that is not the only thing can be edited. You can edit music and audio file too. Doing it is as simple as copy, pasting, deleting, replacing text. So what is audio editing and how can we do edit an audio file.
Here we will talk about it and the best audio editing software you can use.
What is Audio Editing?
Audio editing means slicing and dicing a piece of music that is error-free and consistent.
The programs that help to get this done are known as digital audio workstations (DAWs). Editing can be done for any type of file, be it audio, video or any.
Audio editing software helps to remove background sound like the ringing of phone, cough, breath, etc. Moreover, you can remove repeated dialogues, add music, shorten audio, such as different musical instruments, loop slick, and edit beats.
Whether you're looking for a tool to help create a soundtrack for your home movies or something to help you convert your old record and cassette collection into MP3 format while removing background static, there's a free audio editor for it. Here in this article, we will enlist such audio editor software that you can use.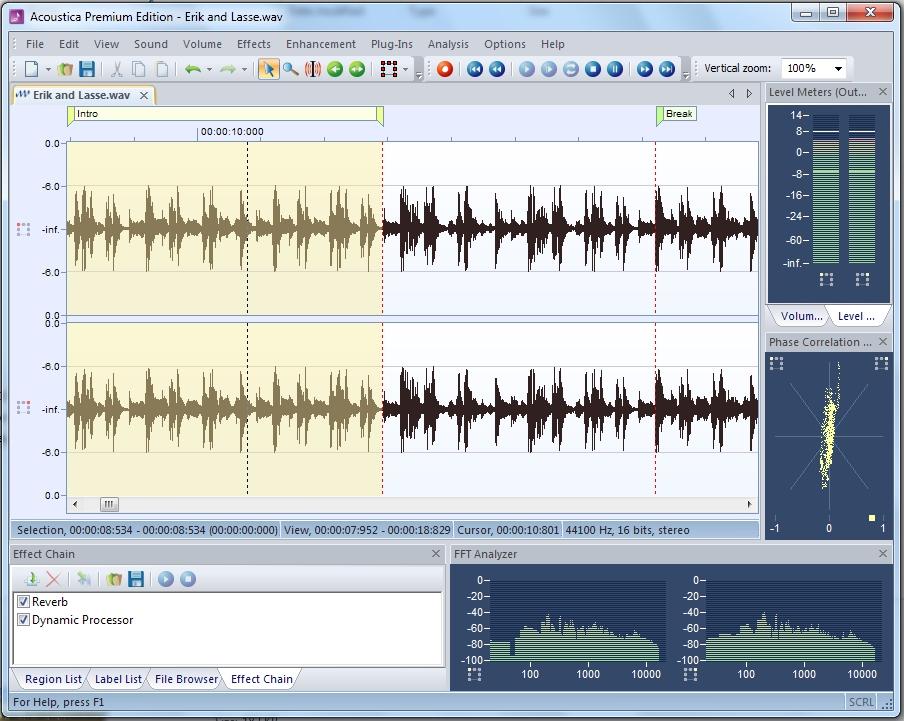 Acoustica Basic Edition by Acon Digital is a comprehensive, beautifully designed, audio editor created to record, edit, mix, and do batch processing. This tool makes setting up a project and recording super simple. Using Acoustica you can not only make your own recording files but can also access files from PC, import tracks, edit and export them in the format of your choice.
Most of its features are available in the free edition, but if you are looking for multitrack editing, offline analytics, audio effects, and other advanced features you will have to upgrade.  If you opt for the free version don't think you will miss out on options because its basic version also offers enough features. As a starting point, Acoustica Basic Edition is an excellent tool.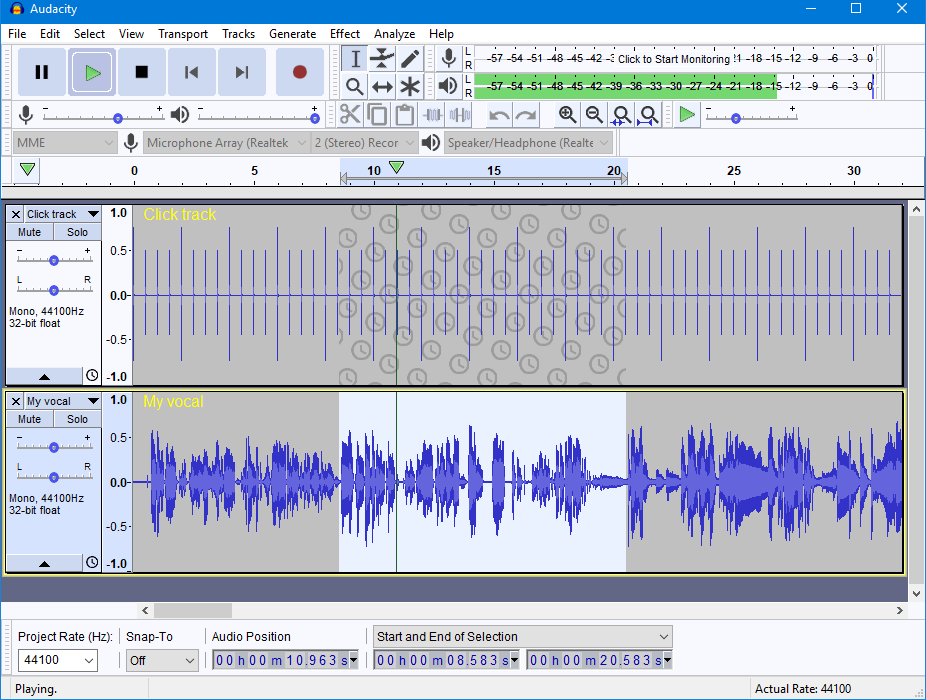 This one is the best of all you can say it is the godfather of audio editing software. Audacity allows multi-tracking to an extent. It is a flexible and powerful best free audio editor. This audio recording software allows recording live audio, import MP3, WAV, OGG, and other file formats, edit old recordings, and export audio files. You can use keyboard shortcuts to optimize workflow.
Moreover, Audacity comes with automatic crash recovery, an array of effects, from Equalization to Bass Boost, and helps get rid of background noise.
This audio editing software is the first choice when it comes free audio editor. It has a huge fan following and is more efficient than paid tools.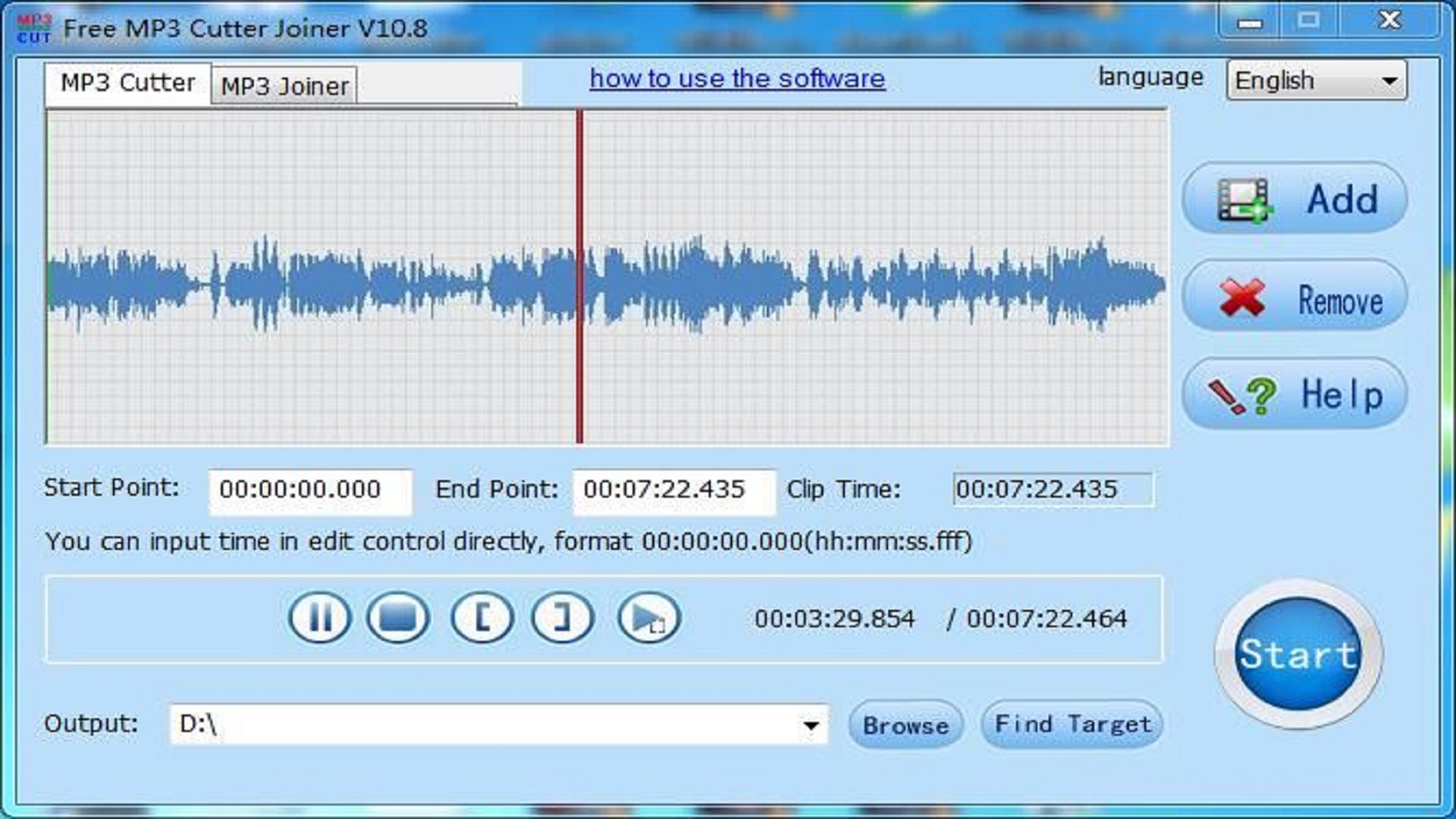 As the name defines this audio editing software helps edit, cut MP3 files into small audio files. Once the clip is edited you can export it to the format of your choice. MP3 Cutter undoubtedly is a reliable audio editing software that allows editing MP3, MP4, and other video files. It's fast and supports a broad range of file formats. It doesn't matter what file format you would want to edit this tool will help you with exactly what you need.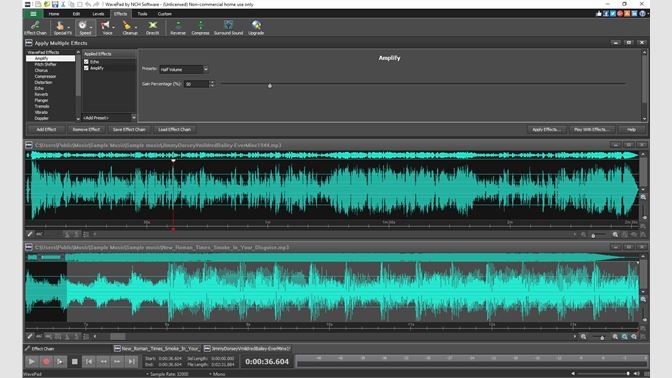 This one is a fully-featured free audio editor that offers editing tool like cut, copy, split, trim and more. In addition to this using WavePad, you can do batch processing of audio files, add music and audio effects. This amazing tool supports all popular audio formats and even offers an advanced tool like spectral analysis, FFT, TFFT noise reduction click pop up removal and others.
Using Wavepad is simple as its clean and modern interface is easy to understand.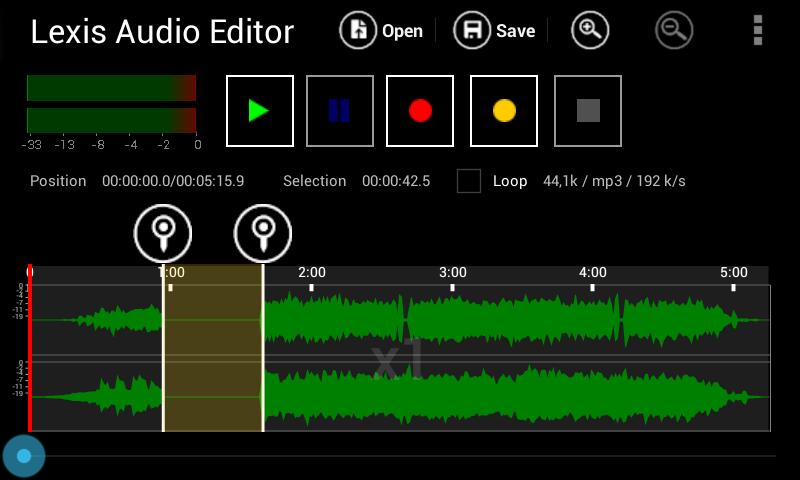 This audio editor tool is different from others it makes audio editing simple and fun to do. Lexis Audio Editor is a multimedia application that allows creating an audio track or edits an existing one without complicating things. Lexis Audio Editor offers great set of features that allows basic editing. Using this tool user can directly jump into editing without spending time into learning the interface. Not only this, users can import audio files or record sounds directly from the app, add effects, trim the track, and do other basic edits. Lexis Audio Editor also comes with an audio normalizing and noise reduction tools to ensure smooth audio track.
So this was a comprehensive list of best audio editor that you can use to edit, trim, cut, add effect, import and export audio files. You can decide which one you would want to use. We think Audacity, Lexis, WavePad can be the ones you can select from. These audio editing software will not only help you with basic editing but will also make you a pro.