Google Maps Timeline shows your past location history in much detail.
Google Maps has the feature to track your every location.  Google easily remember all the places you visit using its Timeline feature.
Google Timeline shows your location history on a map as well as shows the exact places you have visited. And believe me Google is quite accurate in doing that. Not only this, it also gives you the option to confirm a suggested place. Google also show you the images you have clicked at the places you have visited.
Besides knowing to which places you went, Google also detects, if you travelled by train or by plane and displays that information on your map.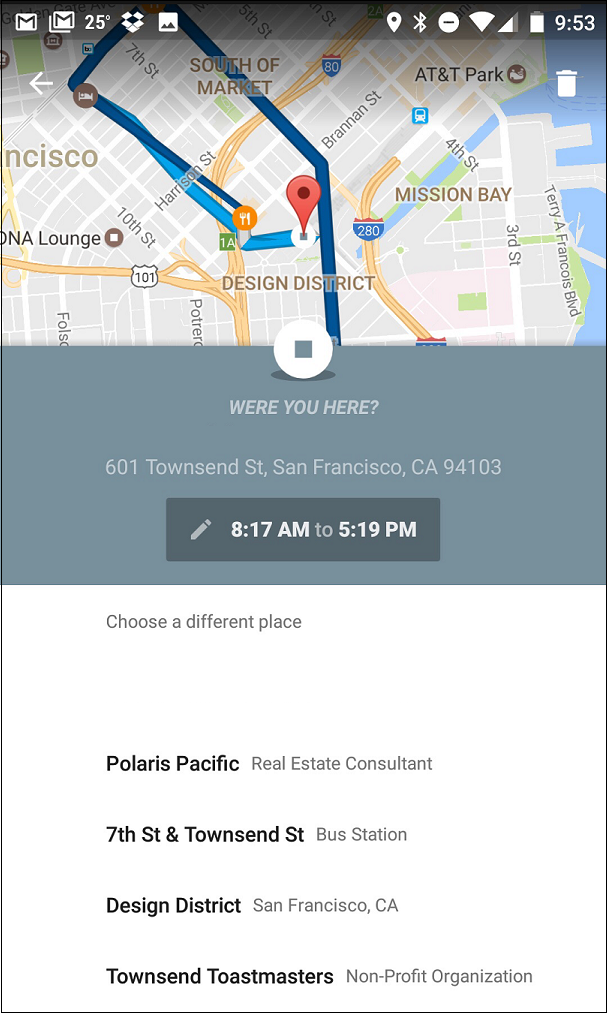 How to use Google Timeline feature:
To let Google use its timeline feature, your device must have location history enabled. If you want to use timeline feature Google Maps will prompt you to enable its location history.
Open Google Maps and swipe to the right or click on the hamburger icon located on top left side, then you will see Your timeline as the second option under Your places.
Timeline will show you all the locations you have visited, you can select the dates and check all the places you have visited on that date, you can also check the distance you have covered and how much time you have taken to visit the place.
You can also delete the history of a particular day, by tapping on the three-dot icon and tap on Delete day. You can also modify individual locations in your timeline without deleting all the others.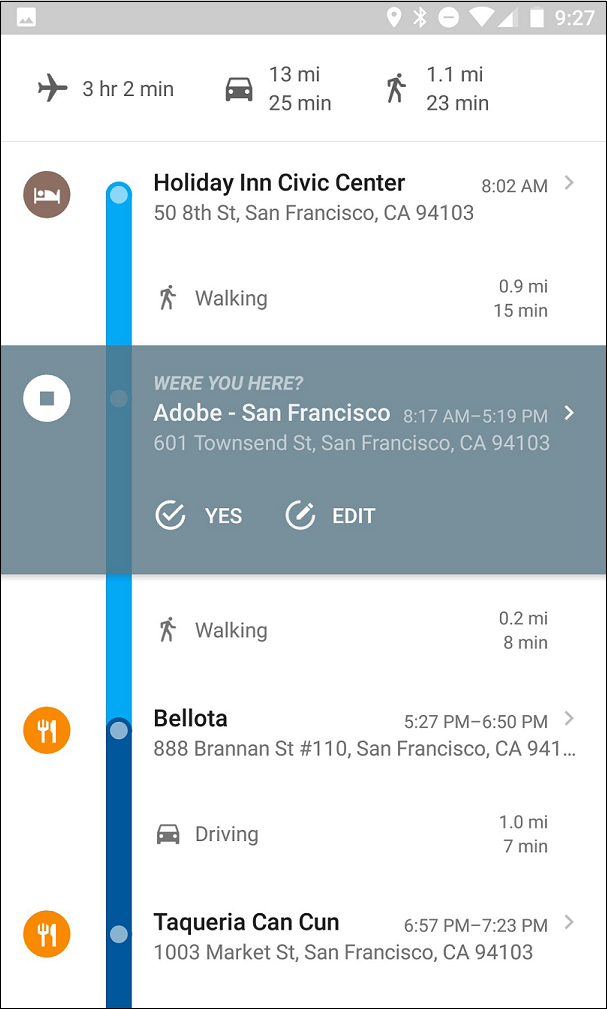 How to turn off or delete your Google location history data:
Google also offers the option to turn off location history or delete it completely if you want to delete all location data.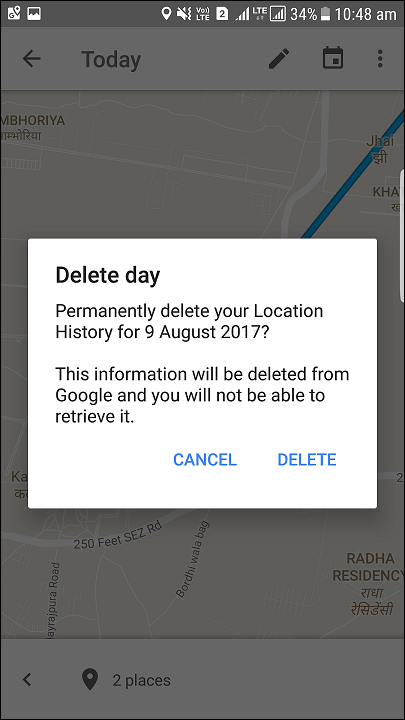 To turn off location history, follow the steps below.
Open Google Maps and go to Your Timeline.
Now tap on three dots located on top right corner and then tap on settings.

Now scroll down to the bottom and tap on Location History is on(Android)\Location History Settings(iOS).

Now you turn off the complete Location History or you can just turn off for one of the listed devices.

Last words
This feature let you to see where you were at a specific time. If you want to remember where you were last night after the party Google Maps is one thing you can rely on.