Table of Contents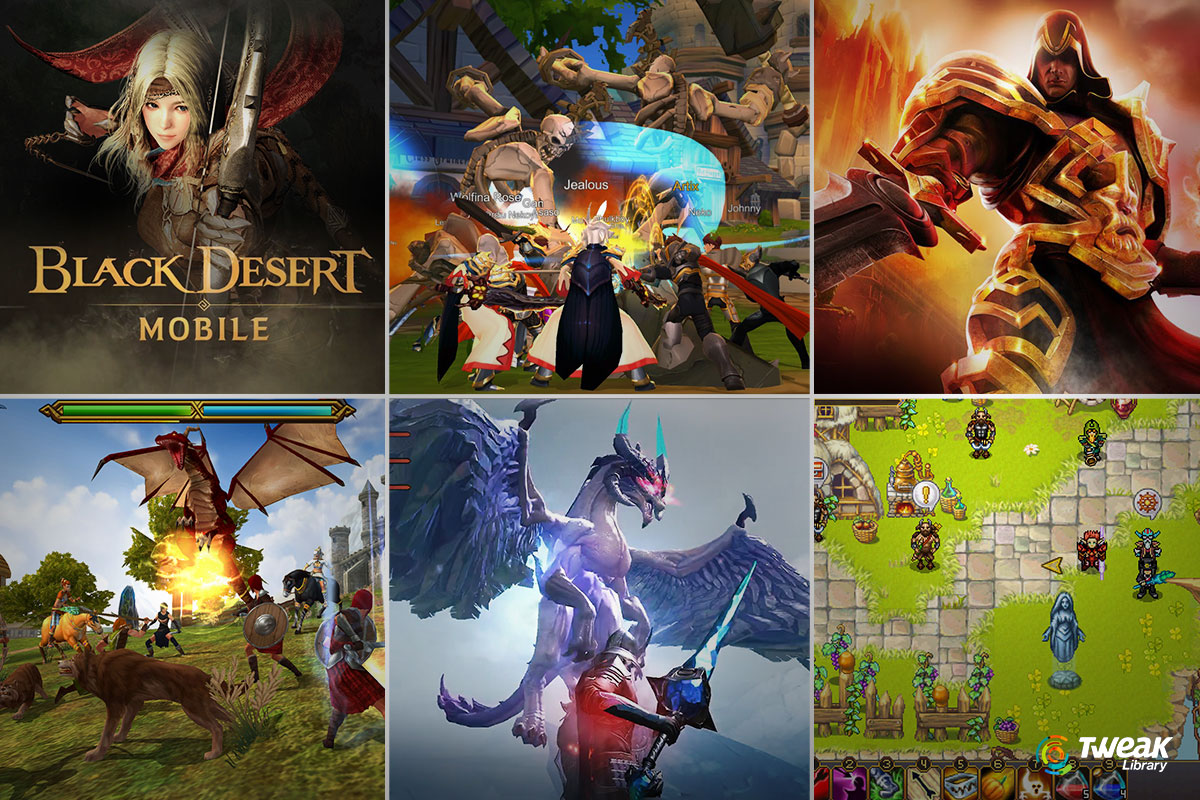 The usage of Android phones has become more popular nowadays. That's why everyone is busy playing games on their mobile phones. There are several game genres to play on your Android device. Earlier we used to play games on a PC/laptop. However, with advanced technology, people are showing more interest in mobile phones because they are handy and PC games(similar) can easily be downloaded on mobile devices.
The most popular online game genre for the mobile device is MMORPG (Massively Multiplayer Online Role-Playing Game). MMORPG games for Android devices offer character building, open-world exploration, strategic combat of RPG, etc. With beautiful graphics, MMORPG games will take you to a new world where you can interact with other players. Build a team, complete quests, raid dungeons, fight with bosses or fight off other players as well in the PvP battle.
If you are a hardcore gamer who loves to play online or multiplayer games on PC or console, then MMORPG games for Android are best for you. Cons for playing in mobile devices is, you have to compromise with the screen size and graphics quality (compared with PC or gaming console) but, you'll be able to see the same gameplay and animation on Android devices. But, we are pretty much sure, whatever the game you will choose or decide (available on Play Store), you will enjoy on your Android device.
If you haven't decided which MMORPG games for Android devices you need to play, your search is over. We have listed the top seven free MMORPG games for Android devices that you will love to play in your Android devices, Have a look at them.
Top 7 free MMORPG games for Android below:
1. Adventure Quest 3D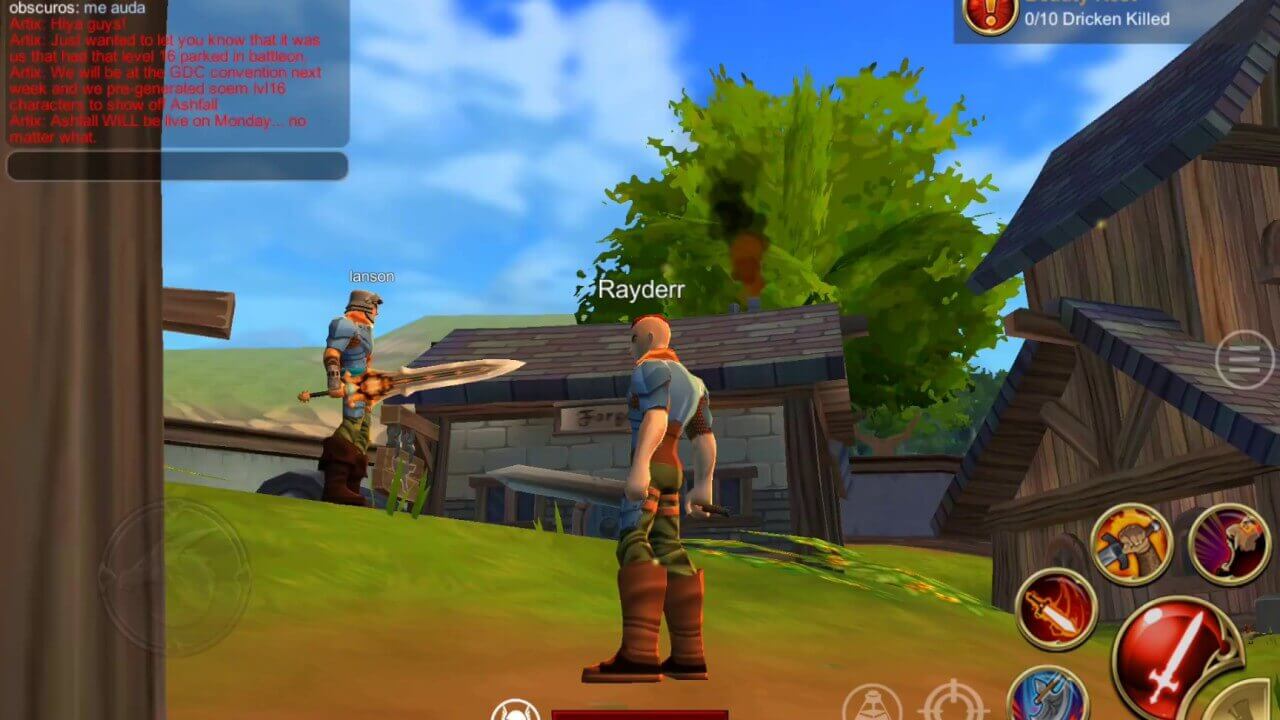 One of the most popular and new contenders in the MMORPG genre which can be played on PC, iOS and Android devices. In this game, you'll be able to create a new character, quest a whole bunch, raid dungeons and many more. This game is designed in such a way that users can play with friends, no matter where the player is from in the game world. Participate in PvP battles and epic raids like other multiplayer games to achieve glory, victory, and achievements.
Install Adventure Quest 3D for Android devices here.
2. Arcane Legends MMO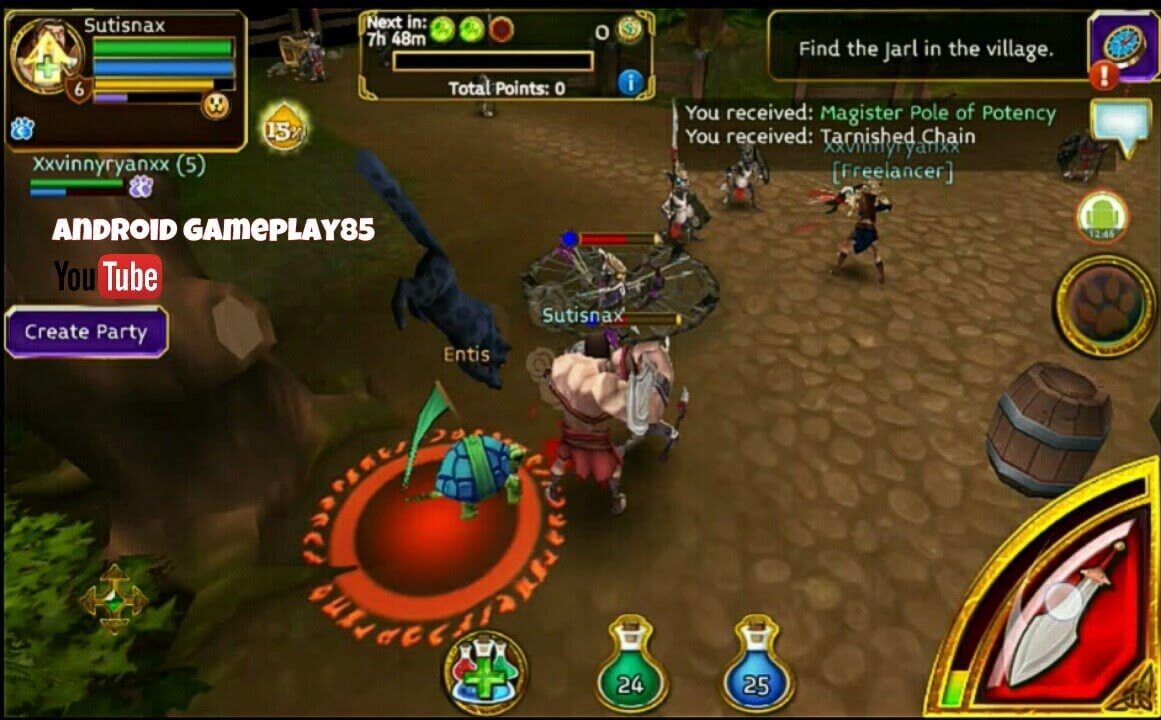 One of the successful MMORPG Android games for you. The game is pretty standard and easy at its core. Choose three different classes, each with their own unique set of skills and abilities. PvP mode of this game allows users to engage with other players. Arcane Legends can be played above the 2.3.3 Gingerbread Android version. Some of the features of this game that users have to complete like daily quests, earn achievements, defeat bosses and many more. You will love the navigation part of this game that is comfortable and easy to control.
Install Arcane Legends for Android devices here.
Also Read: Best Free Xbox 360 Games To Play
3. Dungeon Hunter 5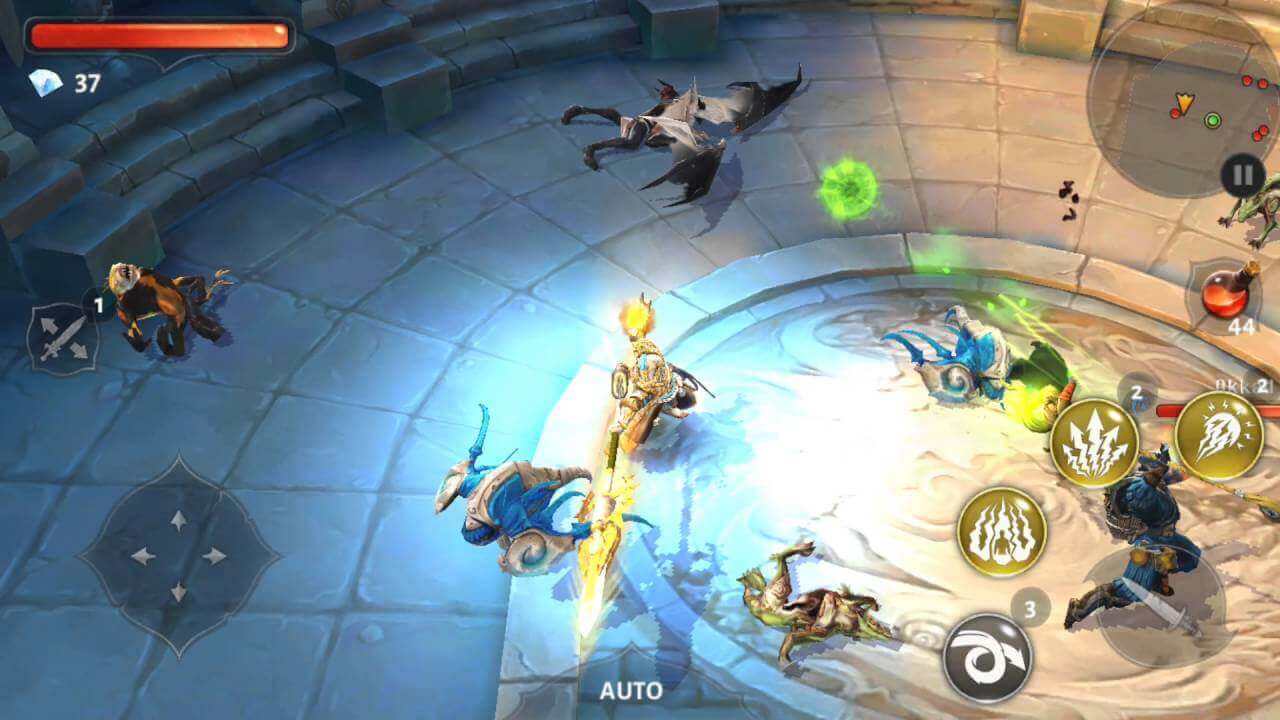 Dungeon Hunter 5 by Gameloft is probably one of the best MMORPG games to play on your Android device. This game is available on iOS, Android, PC, and Windows phones too. Controls of this game are super easy that you can slash monsters and other enemies in this game. With AAA graphics, you will feel rich graphics while playing this game on an Android device. Collect almost 900 pieces of weapons and armor and upgrade or customize your hero to the max power. Fight in PvE and PvP battles and test your battle skills.
Install Dungeon Hunter 5 for Android devices here.
Also Read: 10 Best Games Like World of Warcraft in 2020
4. Black Desert Mobile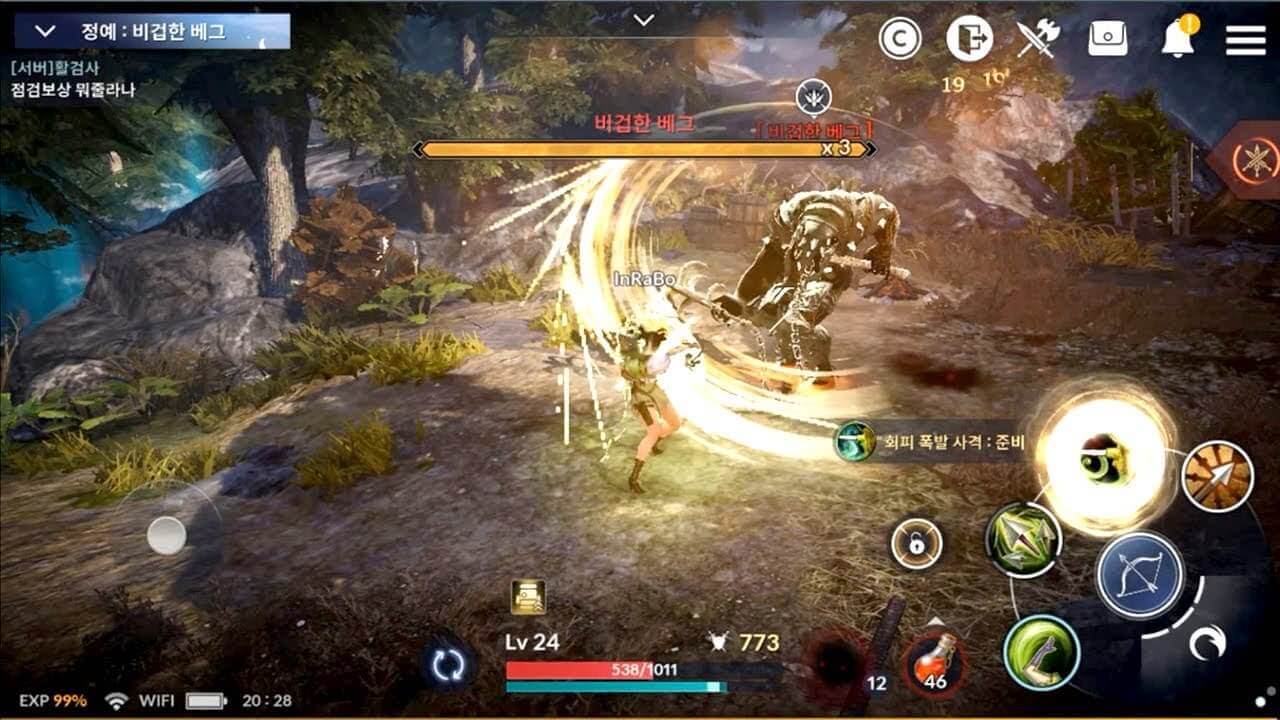 One of the latest MMORPG Android games to play on a smaller screen. With non-combat and dynamic skills, play five unique classes. Easy to customize your character with simple tools. A large amount of life content, taming and fishing along with your own base to manage and expand. Experience the amazing adventure in Black Desert on Mobile.
Install Black Desert Mobile for Android devices here.
5. Celtic Heroes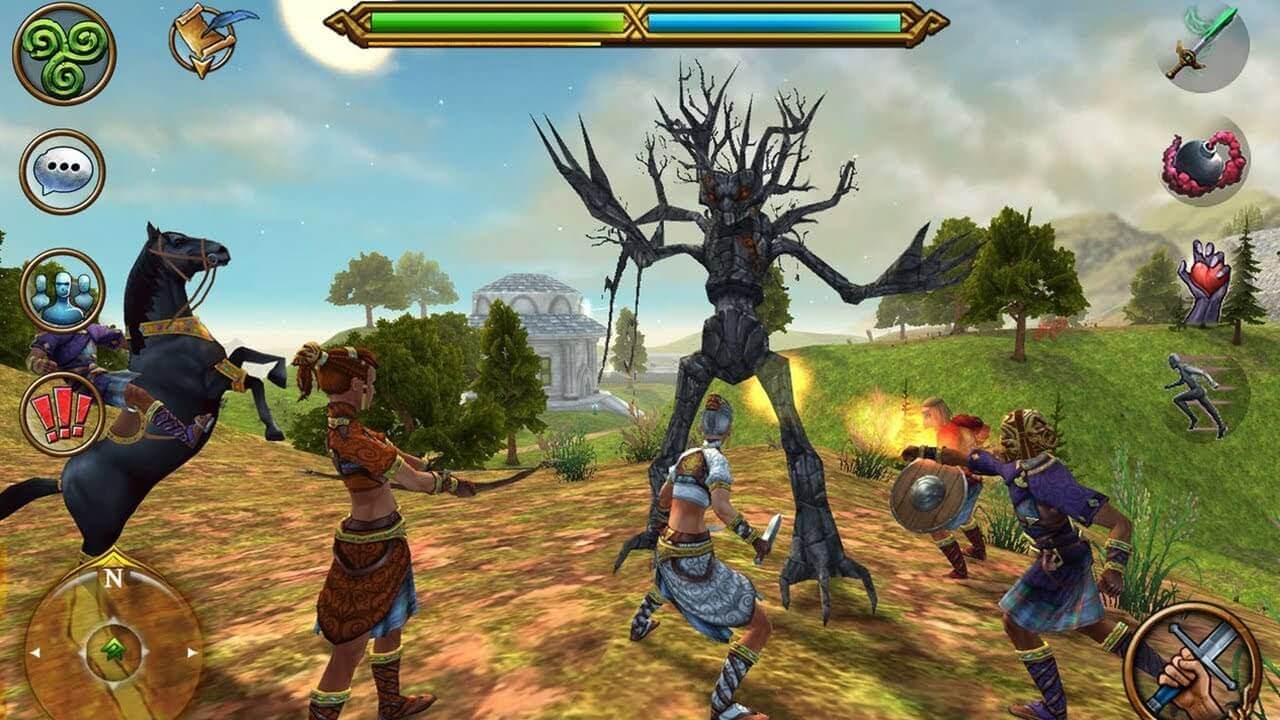 Celtic Heroes is one of the popular and first MMORPG Android games. Earlier it was first present on iOS devices before moving to Android. The graphics of this game are 3D and quite detailed that the user will enjoy the quite detailed graphics. Users have five choices to choose classes like Druid, Mage, Warrior, Rogue, and Ranger.  Easy to change your character appearance like skin, face, hair, etc.
Install Celtic Heroes for Android devices here.
Also Read: Best Offline Android Games That Don't Need Internet
6. Rangers Of Oblivion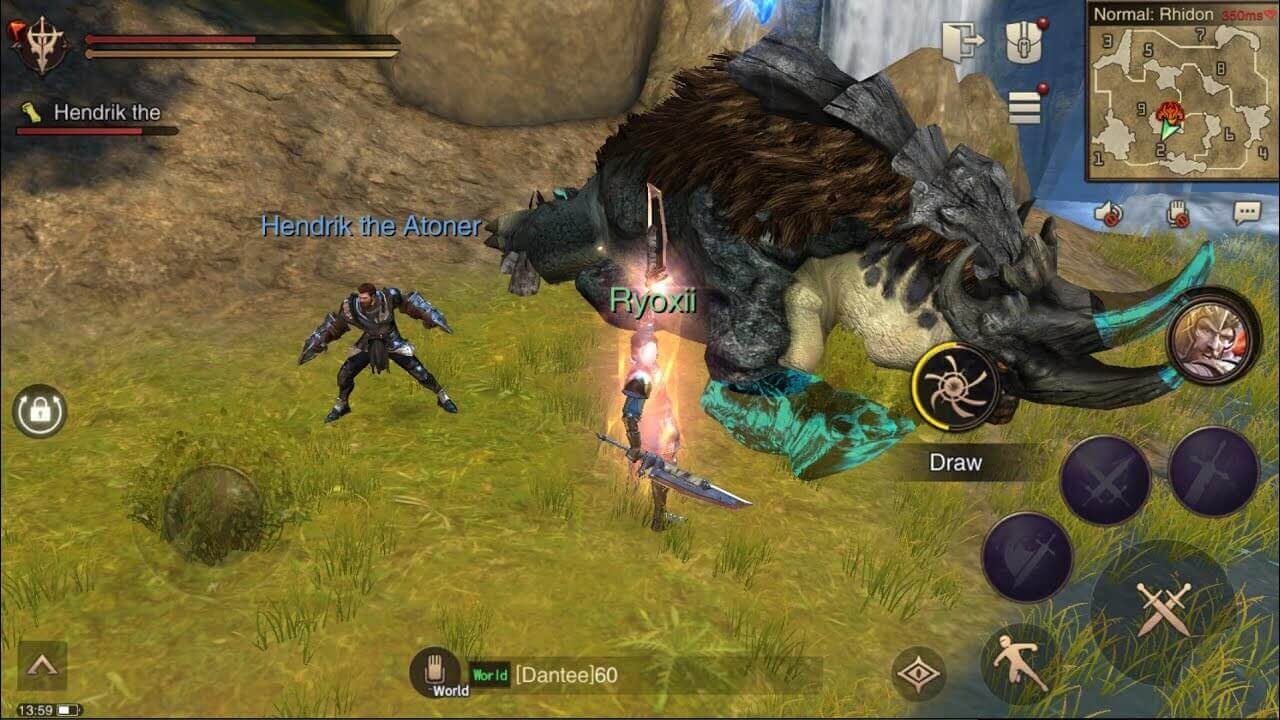 Rangers of Oblivion has become the most popular Monster Hunter MMORPG Android game online. Users have to battle from customized characters, enormous weapons to battle huge monsters. Recruit a team of heroes from the game world to defeat dragons and monsters. Track your game modes and challenge yourself every day in the detailed 3D fantasy world.\
Install Rangers of Oblivion for Android devices here.
7. Warspear Online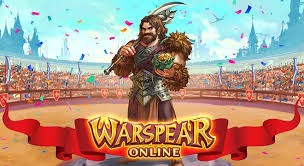 One of the classic 2D best MMORPG games to play on Android devices. Awarded with "Best MMO RPG game" in 2015. Another classic 2D MMORPG Android game to play with more than millions of players around the world. Choose your side in the War with 4 races and 2 alliances. With more than 100 of expert and personal skills to enhance your ultimate warrior. Explore 8 huge islands and dozens of dungeons with treasures.
Install Warspear Online for Android devices here.
There are many MMORPG games for Android devices, however, we have listed above the best MMORPG games for Android devices that you'll install and play with millions of people around the world. Let us know your favorite MMORPG Android game in the comments section below.
Next You may Read:
Best Tower Defense Games For Android And iOS