Table of Contents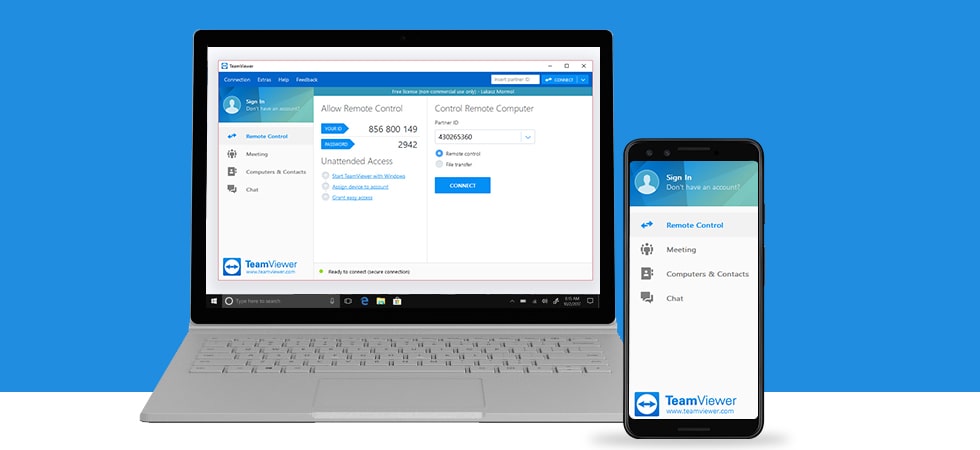 Android devices are so popular that every second or third person has one in their hands. Their popularity can also be attributed to the fact that they come with a zillion features that cater to several situations. Yet, there are situations when you might want to remotely control your Android phone.
So, what are these situations?
Let's say, you wanted an important file from your phone but forgot the device at home or you are stuck with something on your phone that maybe your friend (who is at a distant location) could resolve. In both cases, you would want a solution through which you or someone could remotely control your Android phone.
Also Read: Top 5 Android Apps to Transfer Files from Android to Any Device
Here are some apps that can help you do just that –
Best Remotely Access Apps for Android Phone:
1. TeamViewer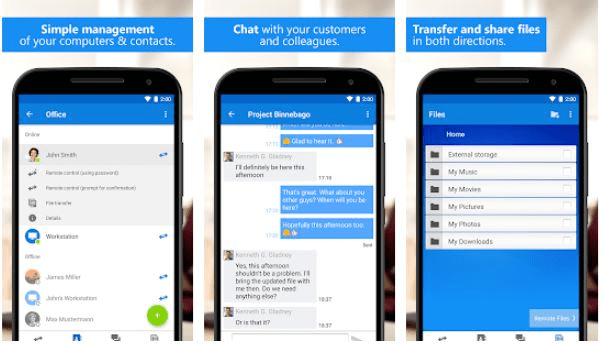 The app has gained immense popularity for the ease with which it lets you access devices remotely. It makes it possible for you to remotely control Android phone from PC or vice versa.
Features 
File Transfers amongst devices
Control and touch gestures are intuitive
Highly secured
Inbuilt chat integration
Rating: 4.5 stars
2. AirDroid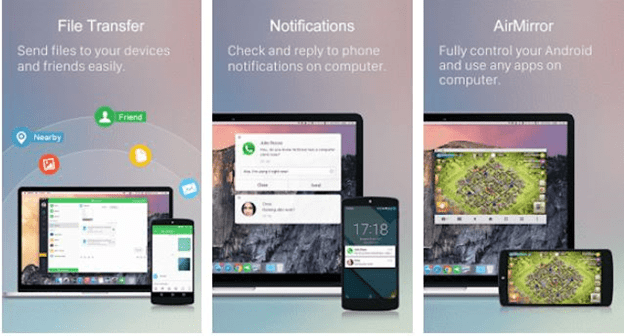 If you are figuring out how to remotely access Android phone from PC, AirDroid is one of the best apps you'll come across. The app enables you to remotely control mobile devices and transfers files with ease wirelessly. You can also manage your Android contacts or messages, by mirroring them onto your big desktop screen.
 Features 
No rooting required to establish remote access to Android devices.
You can manage your Android contacts and messages on your PC.
The web client can locate their phones if lost.
Rating: 4.5 stars
3. VNC Viewer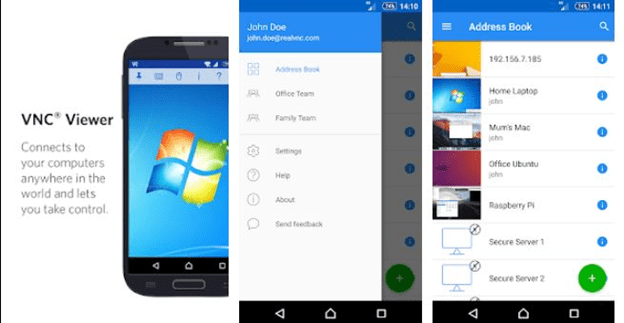 No matter where your desktop is placed in the world, you can gain access to your desktop, its keyboard and mouse by using VNC Viewer remote access app on your Android device. For this you'll first have to download the "remote access software" from VNC on the computers you wish to gain access to. After that, you will need to log into a VNC viewer app on your device with your RealVNC account details.
Features 
Connect to any desktop using cloud service.
Precise control gestures on the app so that you can be in complete control of your mouse and keyboard.
You can sync and backup your connections amongst all your devices
 Rating: 4.5 stars
4. ApowerMirror – Mirror&Control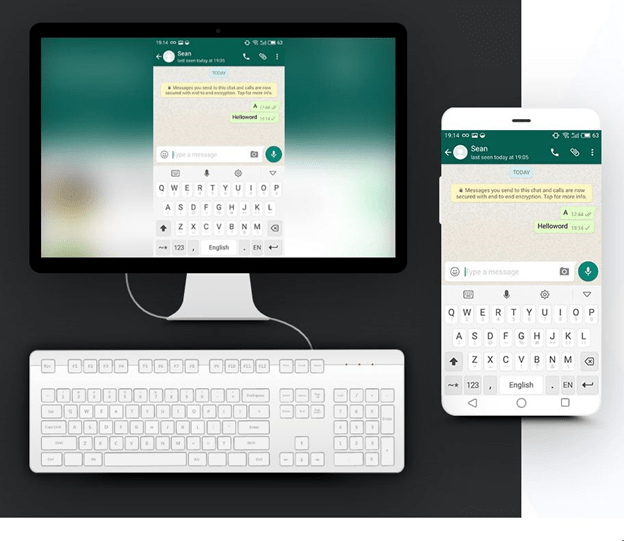 ApowerMirror – Mirror&Control helps you remotely control Android phone from PC using keyboard and mouse. You now have the luxury to flash your Android device onto a projector or big computer screen and nail your presentations. Also, you can enjoy Android games and movies on large screens without the slightest hitch.
Features
Smoothly capture and record activities on your phone.
The option of whether to establish a connection between a phone and a computer wirelessly or via USB.
Reply to the messages on your Android phone via keyboard.
Rating: 4.2 stars
5. Inkwire Screen Share + Assist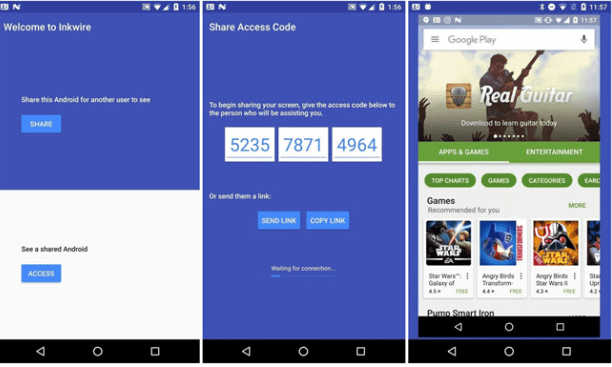 Just in case you are in a fix and can't figure a way to resolve an issue in your Android phone, you needn't bang your head. Instead, ask a friend of yours to sort the matter for you. All you need is Inkwire Screen share app. Although there are no remote-control features, you and your friend can communicate via voice chat.
Features
Immensely lightweight, weighing only 5.6 MB
A couple of clicks and the other user can have access to your phone
Free of cost
Rating: 4.2 stars
6. AirMore: File Transfer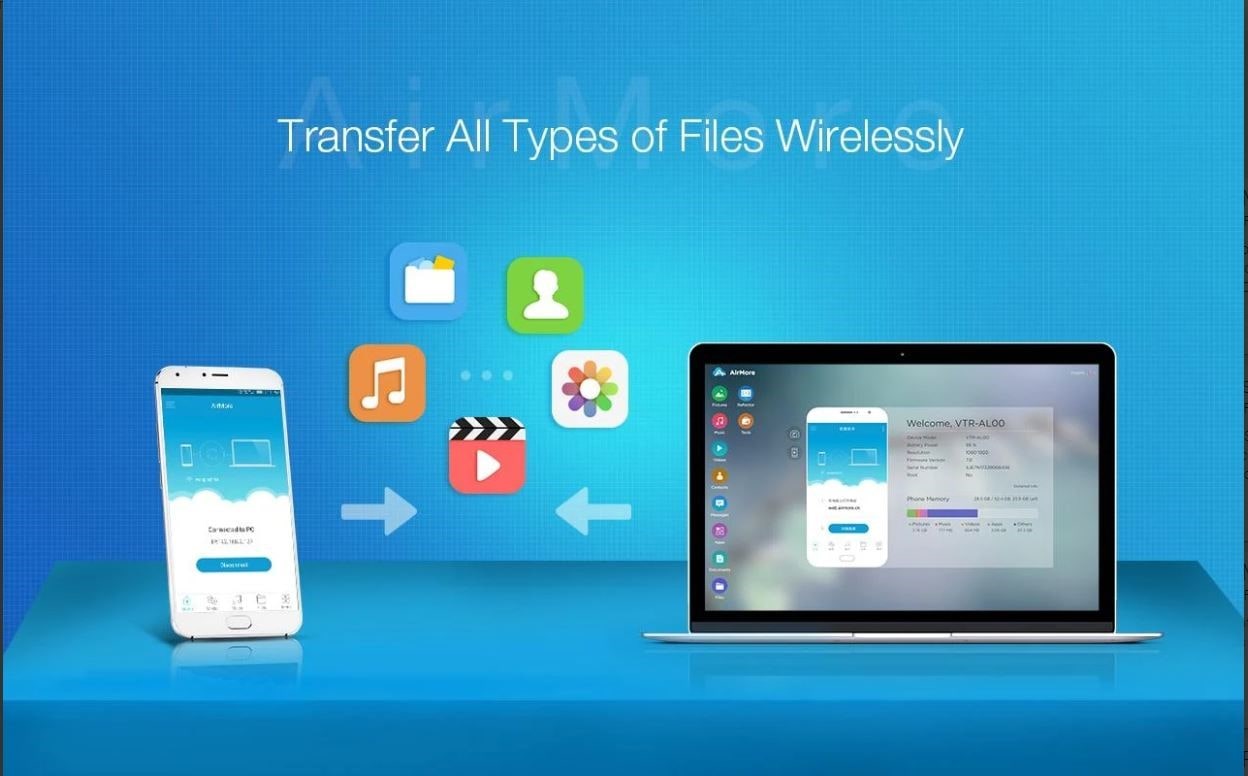 Another lightweight app that doesn't take much of your system's memory but lets you easily control your phone using your desktop.
Features 
If you have been using Android version 5.0 or above, you can use the AirMore Web to mirror Android Screen on PC.
It's private and secure. To establish a connection between PC and mobile, approval is required.
Supports all kinds of files – music, videos, photos, documents and apps.
How good it would be to stay in complete control of where you can access your files, contacts and what not. Well! these apps do just that. They put you in complete control of your device in a fast and easy manner. Feel free to name any other remote access apps for android that you feel can help you remotely control Android phone from PC.