It's a pain to locate contact number of one your classmates from school in your phonebook full of duplicate contacts. You have to unnecessarily scroll down through your phonebook contact as your phonebook is unmanaged because of duplicate contacts. Moreover, if your phonebook is full of duplicate contacts then it would be hard for you to use Google Assistant for calling or messaging any of your contacts. But fortunately, the problem of duplicate contacts in Android can be easily fixed. How will it be fixed we will learn in this article.
So, without further delay, let's learn how to organize our phone book and delete duplicate contacts.
How to Remove Duplicate Contacts on Android:
1. Remove Duplicates Contacts from your Android using Duplicate Contacts Fixer and Remover: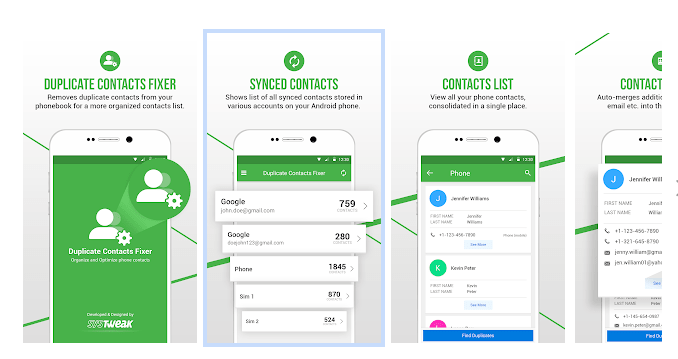 When you have thousands of contacts in your phonebook deleting then manually isn't easy. But with this handy and powerful app called, Duplicate Contacts Fixer and Remover in no time you can get rid of all the duplicate contacts from your Android device.
This easy to use application allows filtering of contacts on the basis of their account type like Google, WhatsApp etc. Making deleting each duplicate contact easy. To get started with this powerful app, simply download & install.
Most important thing about Duplicate Contacts Fixer is it is free to use.
To get started with Duplicate Contacts Fixer, tap on it, select the account from which you wish to fetch your contacts. Next tap on Find Duplicates button.
Duplicate Contacts Fixer will now show all the duplicates contacts that exist on that particular account. To delete the duplicate tap Delete Duplicates and get an optimized phonebook.
Also Read: Duplicate Contacts Fixer For iOS
2. Remove Duplicates Contacts from your Android using Contacts App:
Another way of deleting duplicate contacts on your Android phone is by using default Contacts app.
Contacts app come preinstalled on your Android phone find and merges all the duplicates contact of the same person. To do so, please follow the steps below:
1. Tap on Contacts app to open it.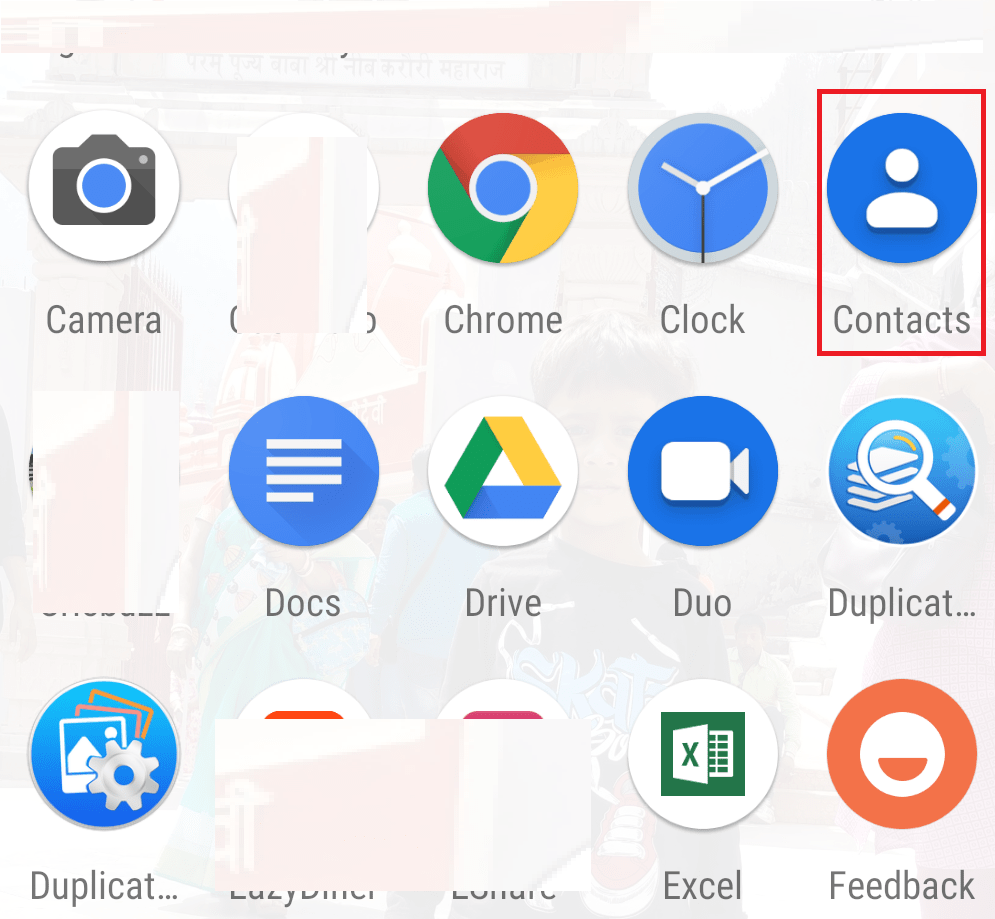 2. Once opened, tap on the menu icon located at the top left corner of the screen.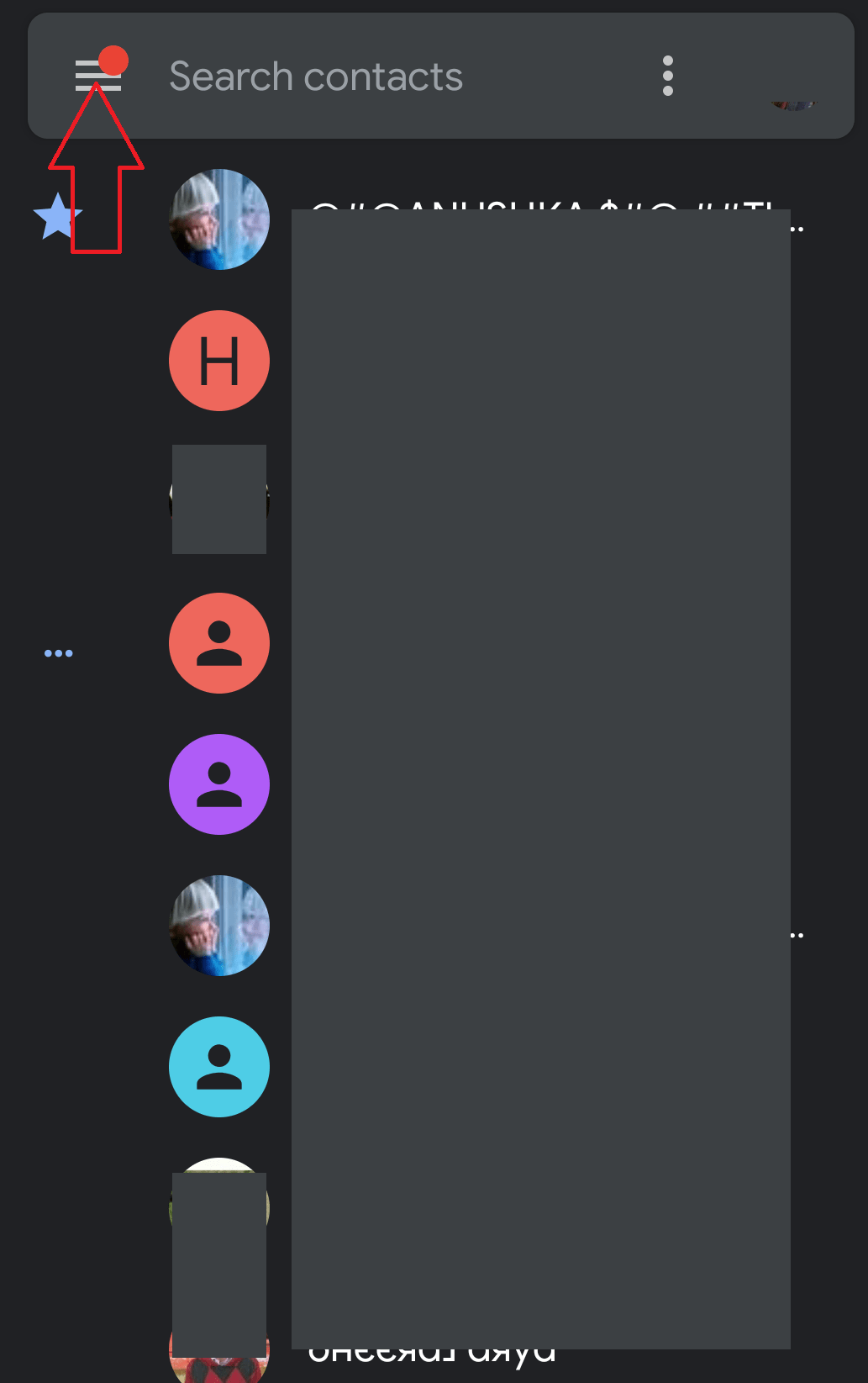 3. From the menu, select the Suggestions option.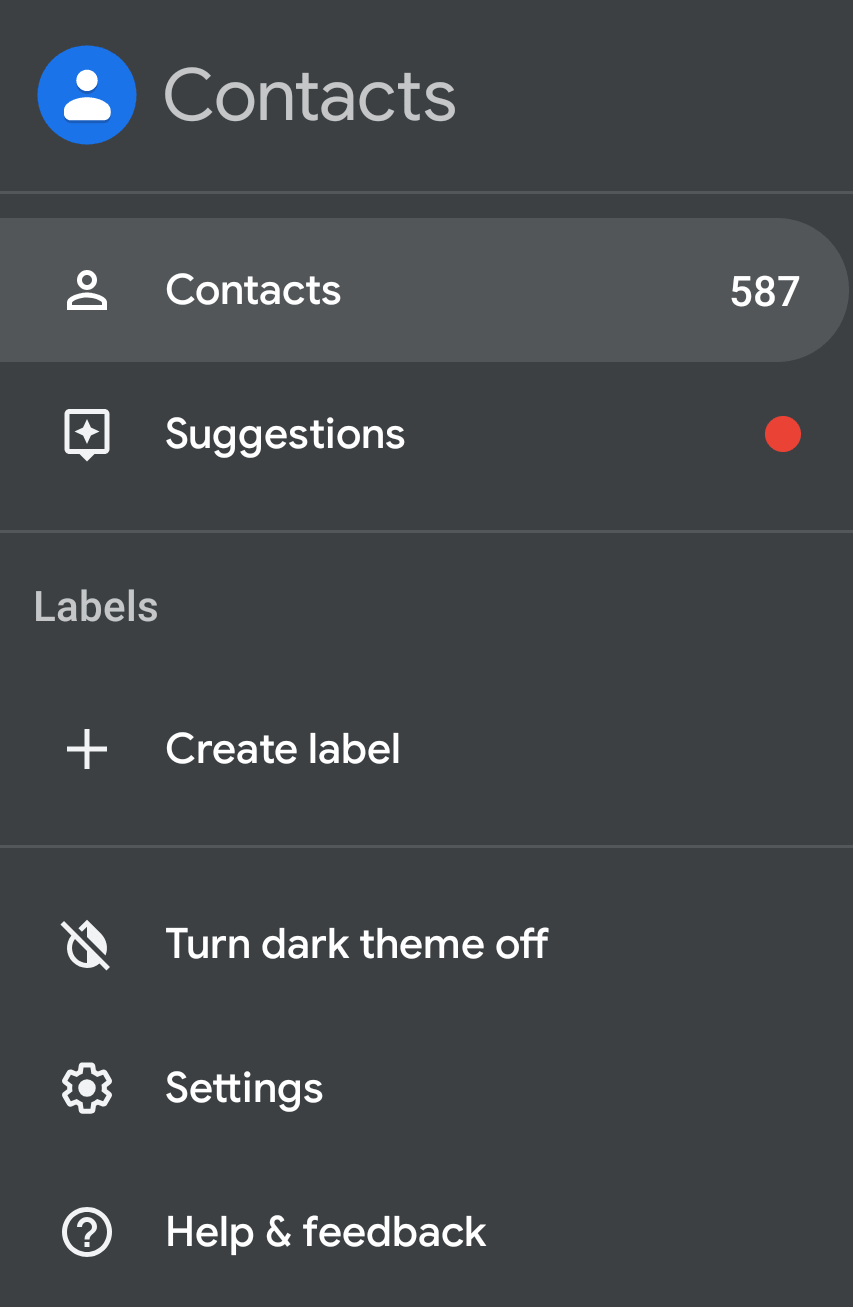 4. Now tap on Merge duplicates option to merge the duplicate contacts.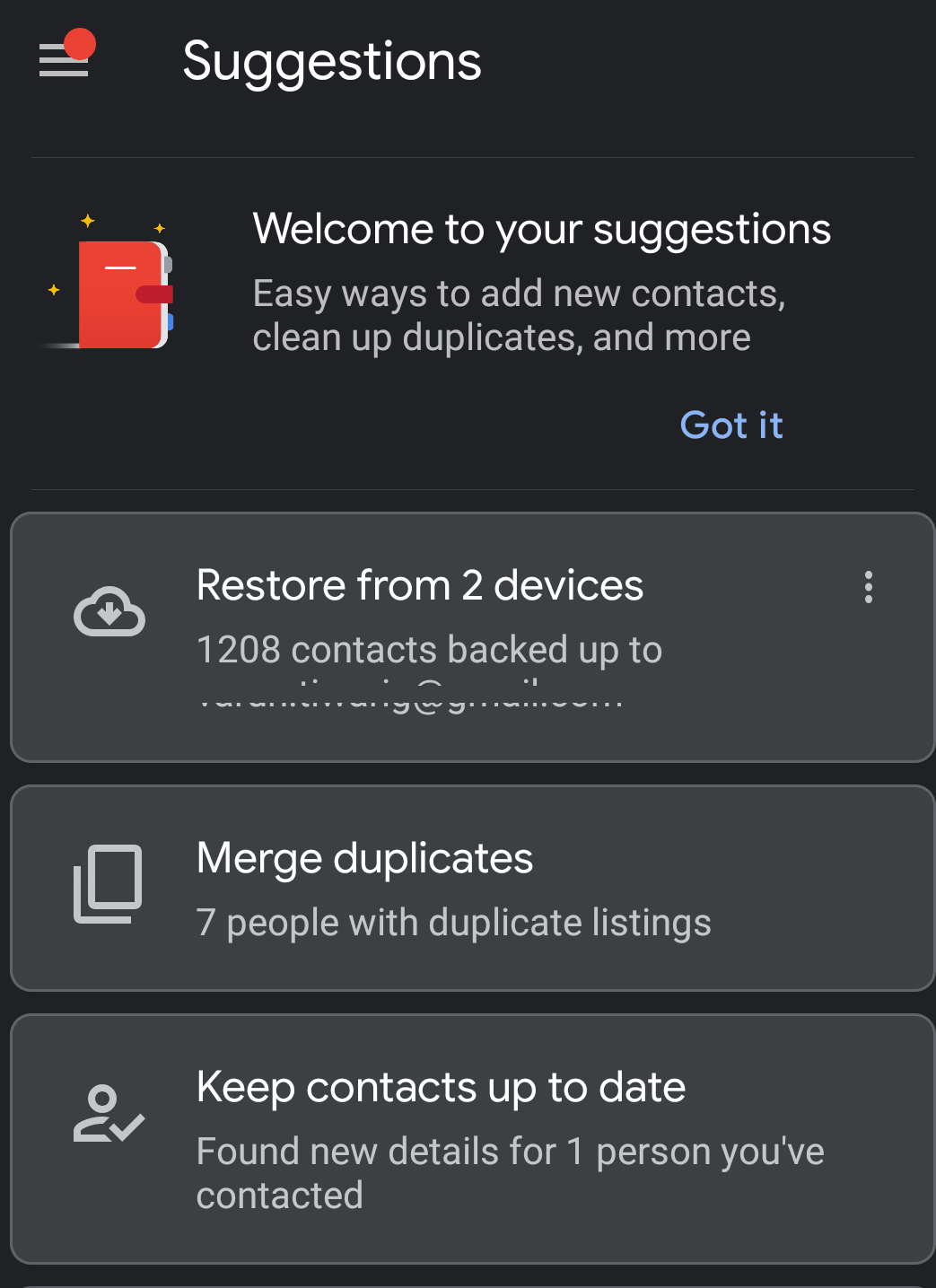 5. You can either merge each individual duplicate contact at a time or merge all the duplicates contacts in one go.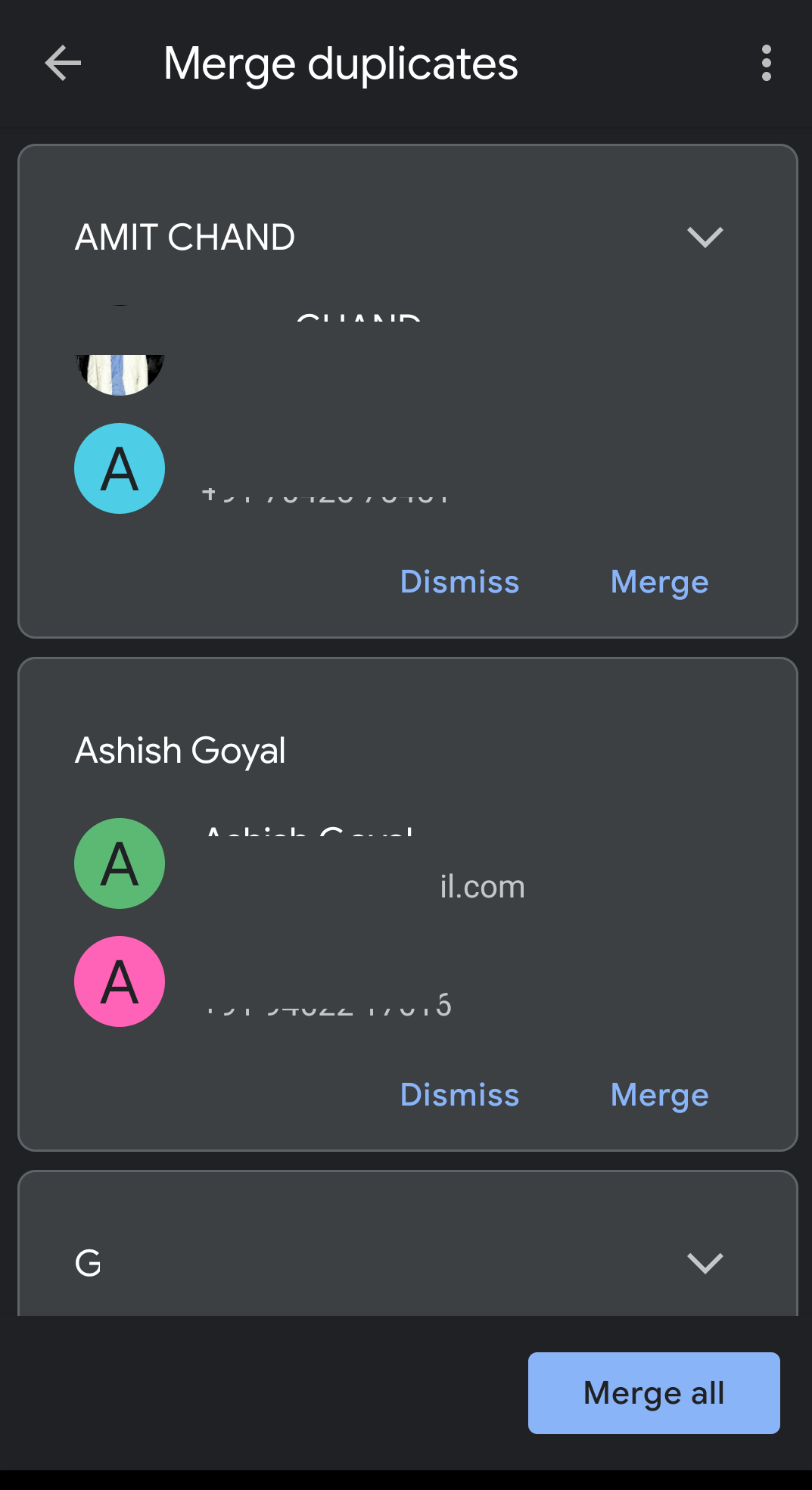 Once all duplicate contacts are merged, your contacts list will be more sorted and organized.
The steps shared by us will only work for the Android devices that come with stock Android. However, for other devices that come with custom ROM you can use Duplicate Contacts Fixer or can use the alternate method explained below:
3. Remove Duplicates Contacts from your Android using Google Contacts over Web:
Whenever a contact is saved on Android device, you get an option to save it on your Google account. This option comes in handy when you wish to transfer all your contacts to a new device.
So, if you have all your contacts saved on the Google account, you can easily merge duplicate contacts using Google Contacts over Web by following the steps below:
1. Start your preferred browser and open Google Contacts on it and sign in with your Google account credentials.
2. Once signed in to your account, you can see all the contacts that you have stored or synced with that corresponding Google account.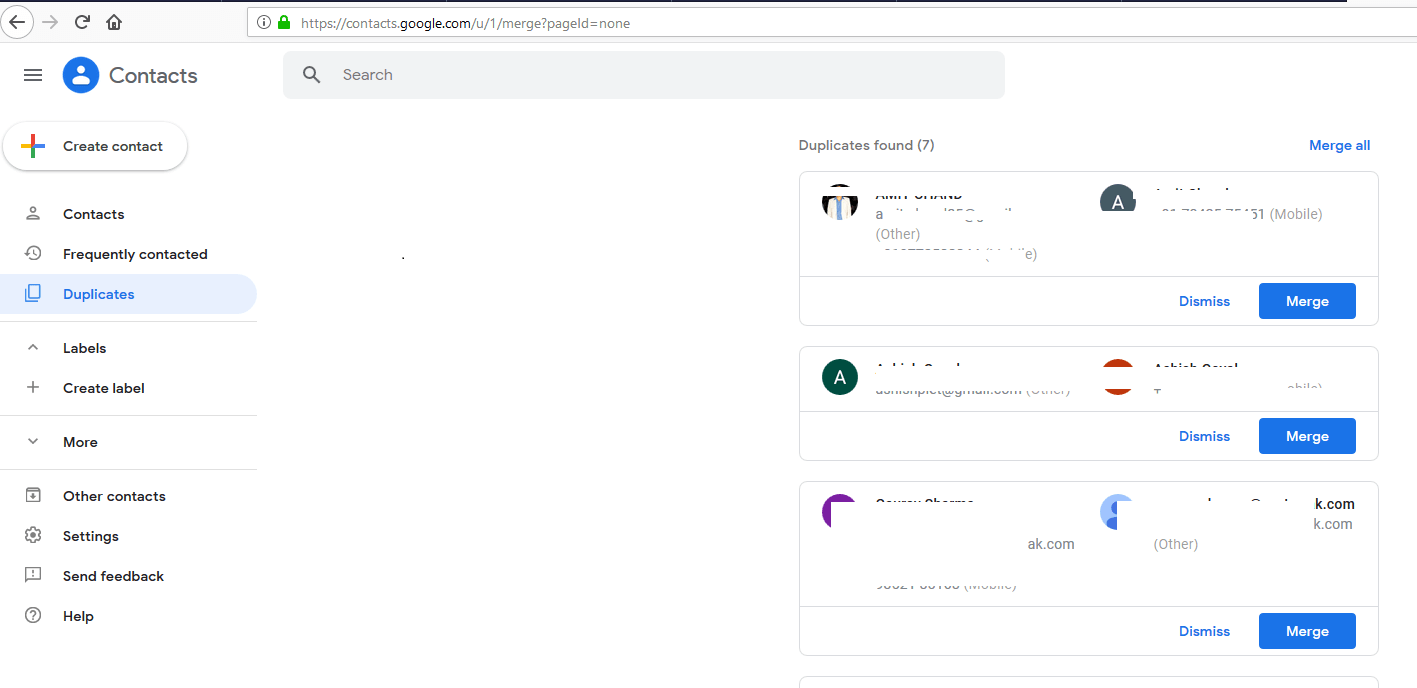 3. Now in the left pane click on the Duplicate option. This will show you all the duplicate contacts that exist on your account.
Similar to Contacts app, you can merge duplicates individually for each contact or can merge them all at once by clicking on Merge all option.
So, guys, this is how you can easily make your phonebook clutter free by deleting all the duplicate contacts from it. If you like reading it do share and leave us a comment.  If you have any suggestions regarding this article do share. THANK YOU