Table of Contents
Our smartphone contains tons and tons of personal information. And, not every piece of information can be shared with others. To elaborate on this further there are personal messages stored in your messaging apps, confidential documents stored in your document viewer apps or private photos in your gallery apps. So, if you don't want prying eyes to reach your personal apps, you need the best app locks for Android installed on your smartphone that can add a wall of security.
Let's have a look at some of these apps-
Best App Locks For Android
1. Secure Lock for Apps – Protect your Privacy
This is undoubtedly one of the best app locks for Android. One thing that makes it stand apart from various app locks is that it is extremely lightweight and weighs only 4.8 MB. This means that this smart applock does not prove to be very heavy on the resources of your smartphone.
How to lock apps on Android using Secure Lock for Apps?
All you have to do to make this app lock software work is to first install the application. Then you can either set 4 digit pin to lock your apps or if your device has fingerprint scanning capability, you can lock your app using your mere fingerprint too.
That's it! You can now start locking your apps using this Secure lock for apps by tapping on the 'Lock' icon.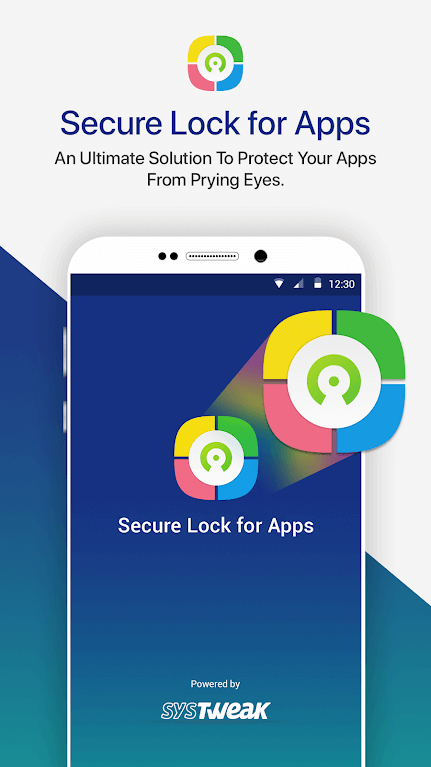 Other Features
One-click locking and unlocking of apps
An interface which is simple and easy to use
In case you forget your passcode, you also have a mail recovery option
Easily reset your password to a new one
2. Applock by domobile labs
Numbers speak for themselves, AppLock has over 400 million users in over 50 countries. One of the reasons, why this smart app lock is so famous, is that it supports 45 languages. That's not the only reason for its popularity, it's the myriad of features that this outstanding app lock software comes with –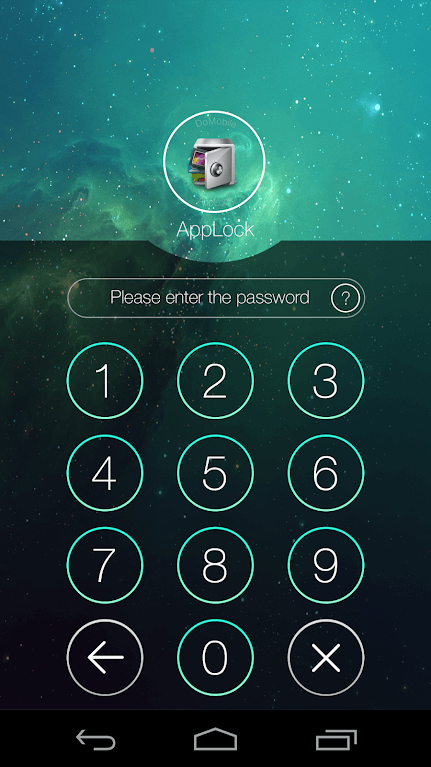 Features
This smart applock gives you the facility of an invisible pattern lock and has a random keyboard. With the help of this, you will no longer have to worry about someone peeping into your password or pin
When you hide pictures and videos using Applock, they get vanished from the gallery
Applock is an app lock software for all kinds of apps – Gmail, Facebook, Whatsapp, Gallery, SMS, Contacts. You name it and the app will lock it for you.
There are several ways of opening hidden AppLock. You could even open AppLock by dialing *#*#12345#*#* in your dial-pa
3. Applock – fingerprint
Again one of the best app locks for Android, Applock locks your apps using pattern, password, and fingerprint. It is one of the most advanced privacy lock apps on Google Playstore.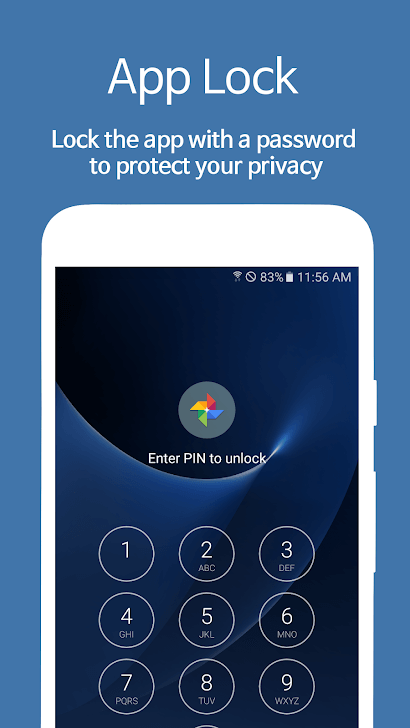 Feature
Dedicated fingerprint sensors for powerfully locking app via fingerprint (You should either have a Samsung device or Android Marshmallow)
You can even hide app lock using a fake error window which would mislead anyone trying to pry on the AppLock per se.
The app catches the photo of anyone trying to have access to your apps and send the pictures to you via email
You can choose to lock/ unlock an app at a specific time
You can set separate passwords for different apps
4. AppLocker
Scared that someone knowingly or unknowingly will make unwanted changes in your apps, protect your apps using Applocker. It's an extremely lightweight that does not consume much of your RAM or any other device resources. Yet, it packs features that make it one of the best app locks for Android.
Here's how you can lock apps on your Android device using AppLocker
You can lock your desired apps using one of the following locking methods – pin lock, pattern lock or fingerprint. For the fingerprint option, you will first have to scan your fingerprint (the facility is available on all Android devices that have a fingerprint scanner)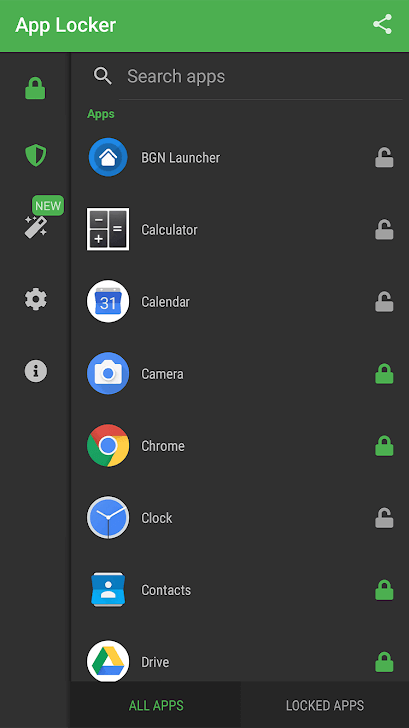 Features
The app lock software prevents you from accidentally uninstalling important apps.
Customizable themes with various color options.
Dedicated lock settings that prevent others (especially children) from making changes to apps.
Immaterial of what version of Android you are using, the app lock software would just work fine.
5. Norton App Lock
No one has the right to sneak into your phone and check your private content – be it your social media accounts, your texts, videos, pictures or anything else. That's when you need an app lock that can also double up as a phone lock app as well. We are all aware of the famous antivirus from Norton but, you will be even more glad that it has an app lock too. It is touted as one of the best app locks for Android for a reason that it has several intelligent features. For instance, it timely alerts on which all apps you need to lock. Apart from that, here are the features you can expect from this phone lock app.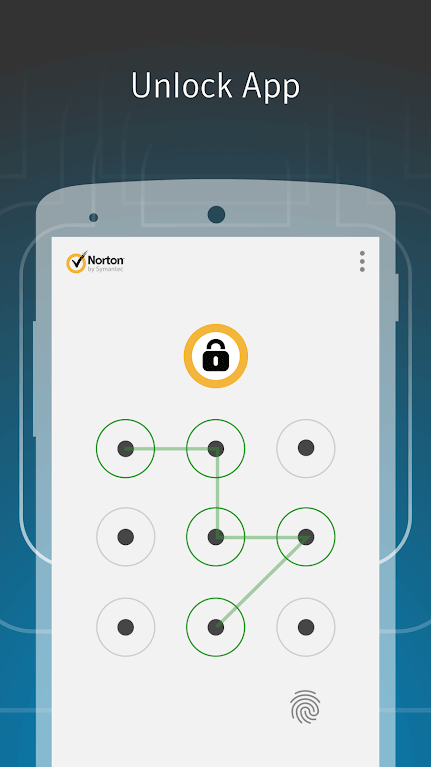 Features
You can add a layer of security in case your device is lost or stolen
Comes with a mechanism to prevent pocket-dial accidents
Facility to add password, PIN or pattern lock to secure apps
Timely recommendations from Norton on which apps need to be locked
Parental control to keep content safe if the device is being shared with children
To Wrap Up
Our Android smartphones contain so much sensitive data and furthermore, a major part is stored in a myriad of apps.  Needless to say that if our confidential data ends up in the wrong hands, it can be disastrous. It is indeed imperative to have some of the other privacy lock apps so that you can enjoy your device and its several functionalities without compromising your precious data.
Follow us :