Table of Contents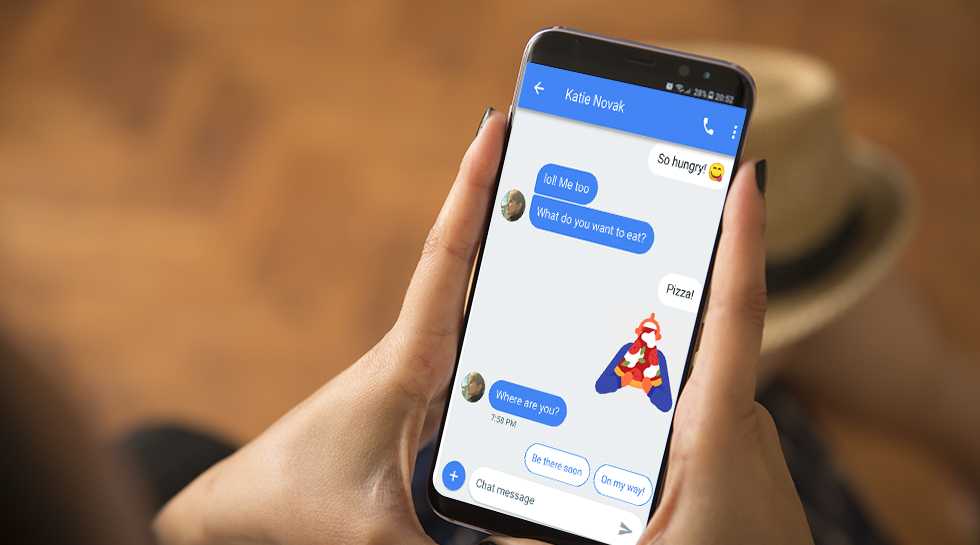 Those constant beeps and vibrations of the phone are sometimes annoying when you actually need some time alone. Then imagine what happens in reality when those messages keep on popping up, you surely tend to even not revert back out of irritation. But in such mood swings, it is not always possible to ignore the senders for long as it might hamper your work or personal relationships. So without exerting yourself further, give a break and reply later by acknowledging the sender with specific notification.
Also Read: Best Call Recording Apps For Android 2019
To ease out your situation, we bring you a compact list of those apps that automatically reply back to your friends, family or clients as per your requirements. And yes, they usually help you in sorting out your half of the problems.
Auto Reply Apps For Android:
1. WhatsAuto:
WhatsAuto, the app that is easy to use, works in SMS messages as well as Whatsapp in Android phones. If you have Android 7.0, you can surely use it for Facebook messenger as well.
Standard auto-replies like 'I am busy, text you later' or 'Can't talk now' gives you free mind to not to reply immediately while also letting know the sender that you will revert back soon.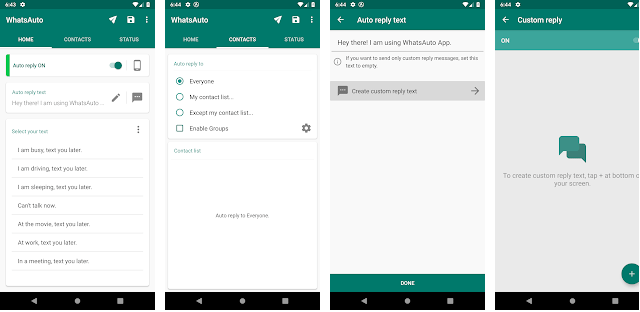 Key features:
Save multiple messages of your own
In-built smart reply options
Set the timer to reply a few moments later after receiving
2. SMS Auto Reply:
If you are willing to cover incoming SMS messages, SMS Auto Reply is a perfect pick. Busy in a meeting, hanging out on vacation or just sleeping quietly, set up multiple profiles to reply in your particular situation.
You can also select features where you wish to reply to your contacts or non-contact or else customize your replies for particular recipients. Makes life simpler, isn't so?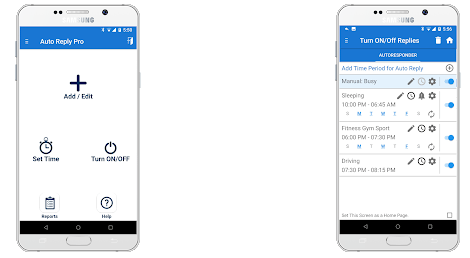 Key features:
Multiple personalized message options
Virtually doesn't use battery power or RAM
The extended version helps in removing ads and include Text to speech services.
3. Drivemode:
Since we all understand the importance of safe driving, Drive mode is a perfect automatic reply app during the time being. Amazingly, you can activate voice command without using your hands while driving safely. If you still wish to see the app in between, the buttons present are quite large that helps in seamless working.
Apart from its working in SMS or Facebook messenger, it works well in Pandora, Spotify, Google maps, Google Play music, Google assistant and Slack.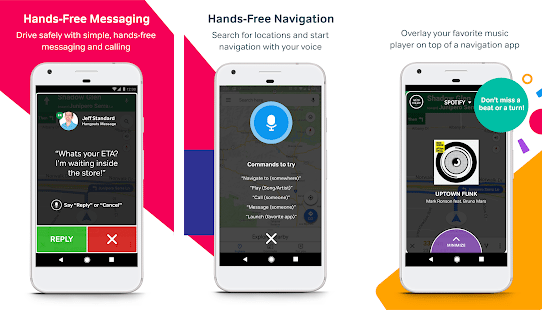 Key features:
Set up with Auto text replies and replies on voice command
View and note the driving history
Use voice control, swipe or single tap to switch between screens
Integrate amongst various apps that include driving, music, message, etc.
4. IM Auto Reply:
All you need to do is direct the IM Auto Reply app to sync with the application you want to reply from. You can choose the text from the template or personalize it before scheduling it for auto-replies. Your work is done when you select the people whom you want to send a message and exclude those whom not to wish to.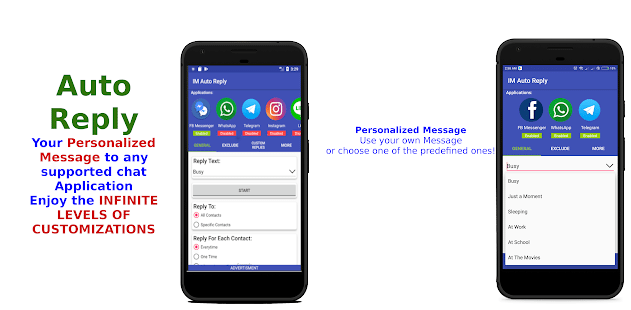 Key features:
Choose include and exclude contact tab for personalized feature
Make personalized text for specific contacts
Pick the time frame you were willing to reply in.
5.  Messenger:
We won't call it specifically an automatic replying app but it is made for free texting with hundreds of features, amongst which auto reply is one of them. Messenger takes care of your replies while you are driving and keeps away from any kind of distraction. That is quite thoughtful along with scheduling SMS that will be delivered on time slot picked.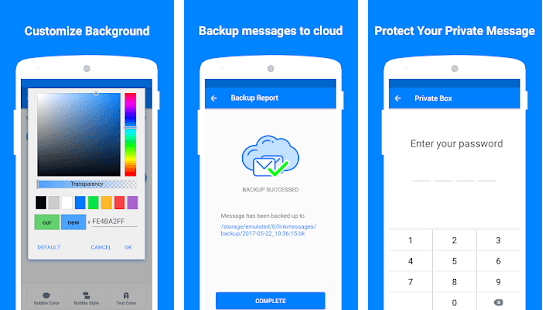 Key features:
Keep your long drives safe from distraction as replies all the messages with no delay
SMS backups that can restore deleted messages
Quick view and reply in a separate pop-up window
To Conclude:
Because your hectic schedules are very well known to the world of tech but not to the ones sending the message, this ultimate curation of apps listicle let you tackle the situation very well. Install the one that suits the need and enjoy the present work going swiftly.