We have heard of SAAS (software as a service) that lets users connect to and use cloud-based applications over the internet. But what if we told you that a danger called XLoader is lurking around in the form of MAAS (Malware as service).
Yes! According to CheckPoint Research, the XLoader malware is a strain of an old FormBook malware that is known to steal keystrokes and other such crucial details of Mac users. Formbook has been active for over 5 years and as per Check Point Research's report in 2020, it has affected almost 4% of organizations worldwide. Formbook stopped its sales back in 2018 and was rebranded as XLoader in 2020 and was sold in the same forum as FormBook.
Talking about XLoader, the dangerous part here is that it is extended to both Windows and Mac operating systems thereby posing a threat to the users. To, get hands-on XLoader malware for Mac and Windows, requests are pouring in from 69 out of 195 countries. The targets are majorly coming from the US accounting for almost 53%.
So, those who are of the notion that Macs can't get viruses may have to change their minds. And, as Yaniv Balmas, head of cyber research at Check Point, has said that "XLoader is far more mature and sophisticated than its predecessors," He adds that XLoader is even more dangerous as it has made its way into macOS which otherwise is less popular a home for viruses.
How Does XLoader Malware Work?
At a mere US$ 49, the XLoader malware can easily be used even by hacking noob or poorly funded cyberattackers. All the hacker needs is a multipurpose malware tool and then they are good to go – to invade your Windows computer or Mac or even both. Using Xloader malware, a hacker can trick users into giving passwords, harvest screenshots, collect keystrokes and even execute malicious files.
What Can Be Done To Dodge XLoader Malware?
CheckPoints recommends a preventive stance that would help reduce the chances of XLoader entering your computer (both Mac and Windows). Here are some preventive measures:
Think twice before opening any suspicious attachments
Since a hacker might trick an unsuspecting user to download XLoader malware via Microsoft Office documents, one should think twice before downloading or opening attachments especially if they come from a suspicious source.
Install an Antimalware software both on Mac and Windows
XLoader malware is hard to detect, but, if you have a decent Anti-malware utility in your Mac or Windows, the chances are that you might detect XLoader and nip it in the bud before it causes any further damage. Here are some of the best Anti-malware for Mac. In case you are looking for anti-malware software for Windows, you can give Systweak Antivirus a shot, which is one of the best antiviruses for Windows.
Why Use Systweak Antivirus?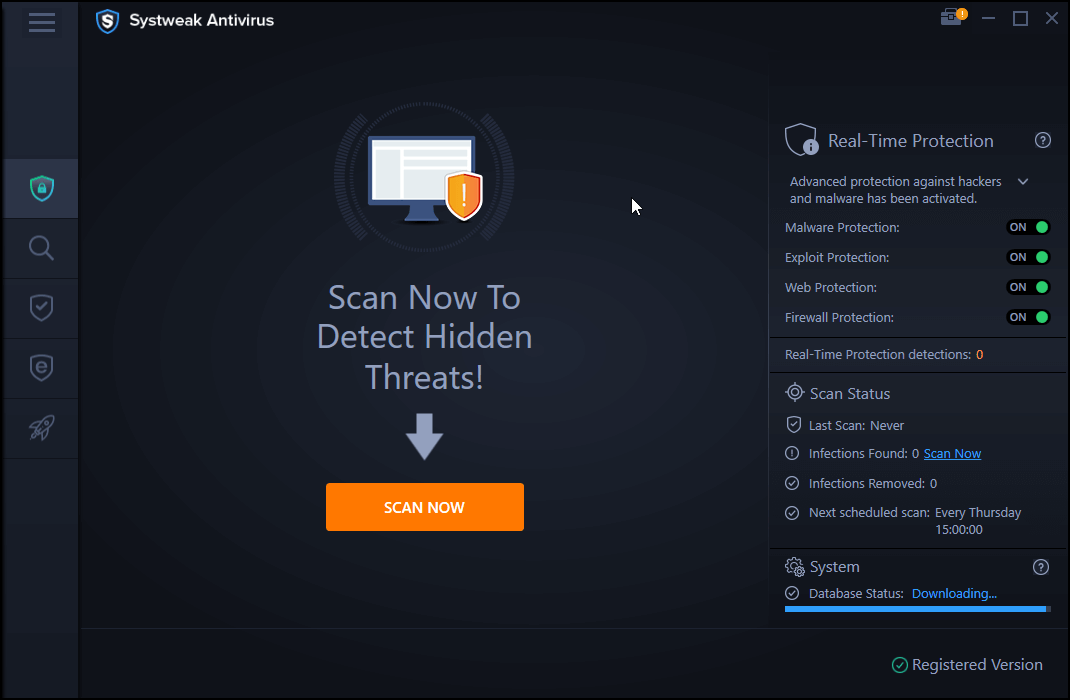 Click Here To Download Systweak Antivirus
Systweak Antivirus tracks and kills any malicious components from entering your PC, thanks to its capability of sniffing such elements in real-time. Want to see Systweak Antivirus in action, here is a comprehensive review of Systweak Antivirus.
Here is a glimpse of some of the best features of Systweak Antivirus-
Real-time protection against an ocean of threats and viruses
Multiple scanning modes – deep, quick, and custom that allow you to scan viruses at all levels
You can schedule scans or even choose to run automatic scans
Exploit protection that keeps PUPs, security vulnerabilities and zero-day attacks at bay
Lightweight as compared to many of its competitors
Never ever visit suspicious websites
There are several sites out there that might trick you into downloading malicious software by enticing you to click on links. Never do that. Secondly, avoid visiting sites that don't start with HTTPS or don't have a padlock icon in the address bar.
Use The macOS LaunchAgents Folder
The macOS LaunchAgents folder is a great way to identify any item which is supposedly malicious and as CheckPoint Research recommends it can lead you to a malicious site that you can remove in its early phase.
1. Press Shift+Command+G
2. Enter /Library/LaunchAgents
3. Check the list. In case there is anything associated with an application that you want to get rid of, simply select it and press Command + Delete or you can even drag it to trash
Wrapping Up
It doesn't matter whether you are a Mac or Windows user, it is of utmost importance that you stay on guard because the likes of XLoader Malware are becoming rampant with each passing day. Be extra careful and wary of what websites you are visiting and attachments that appear in your mail. If you liked the information, do give it a thumbs up and share it with your friends and family. For more such content, keep reading Tweak Library. You can also find us on Facebook, Instagram, Twitter, Flipboard, Pinterest, and Tumblr. And, if you like tech videos, you can like, share and subscribe to our YouTube channel.