Table of Contents
Are you bored watching the same genre of content over and over again? Do you feel that you know how this will end once you watched the first 20 minutes or so? Do you feel that you deserve a better-quality content which is different than the same stereotype content broadcasted on regular channels?
If any of these thoughts have ever stroked you once, then the simple solution is to switch to Amazon Fire TV Stick, and you will as happy as Larry. The trick is to purchase a Fire Stick that caters to your needs and subscribe the right channels. And don't worry, it would be much cheaper than the regular cable connection.
Now before you take the leap of faith, let me welcome you to the world of Amazon Fire TV Stick.
What is Amazon Fire TV Stick?
Amazon Fire TV Stick, the latest entrant (2014) has really fired up the home entertainment segment as the name would suggest specially if the buyer is already an Amazon Prime subscriber. In terms of providing entertainment it matches up with Google and Roku devices in the sense that you can stream digital content from various services like YouTube, HULU, CBS news, ESPN etc.
Amazon Fire TV And Amazon Fire Stick are two different products providing almost same services with the former being more technologically advanced.
The Amazon Fire Stick in itself is a USB stick type HDMI connector which you connect to your HDMI port in your TV. It lets you access your favourite TV shows, movies, music, photos, subscription services and play games. In contrast, the Amazon Fire TV can be thought of a DVD player which does not require media to be loaded but has automatic new content refreshed. However, what sets it apart from its competition is the ALEXA voice controlled remote which you can command with your voice for various functions (albeit its only available in the latest models)
What are the different types of Amazon streaming devices?
Amazon Fire TV Cube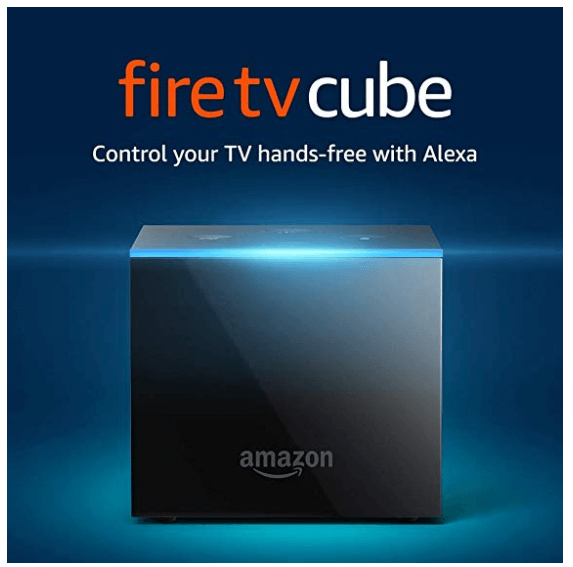 It is a digital media player that helps the user to stream the millions of media content uploaded on the internet. In addition to watching content, one can access apps and play games on LCD instead of your small hand-held mobile device. The media can be streamed in 4K output and it also has an ethernet port along with an USB port. Commonly known as Amazon Fire TV Cube, this hands-free media streaming player is combined with Amazon's virtual assistant, Alexa. It also boasts of a 2 GB internal memory which can support games with high graphics. Along with a 1.5 GHz quadcore processor, Fire TV Cube provides a 16 GB internal storage to save your personal media. It is shipped along with an ethernet adapter in case if you want to connect it directly to your broadband line.
Amazon Fire Stick
The description above can definitely bring the cost factor into our mind. While most of think that the Amazon Fire TV can prove to be expensive, Amazon has introduced a basic version of the same device known as Fire Stick which does provide you the same media content and Apps but has a limited 1GB of internal memory. The limitations extend to playing games as due to low memory, high graphics games would not function. There are two types of stick available from Amazon.com:
Amazon Fire Stick (Basic)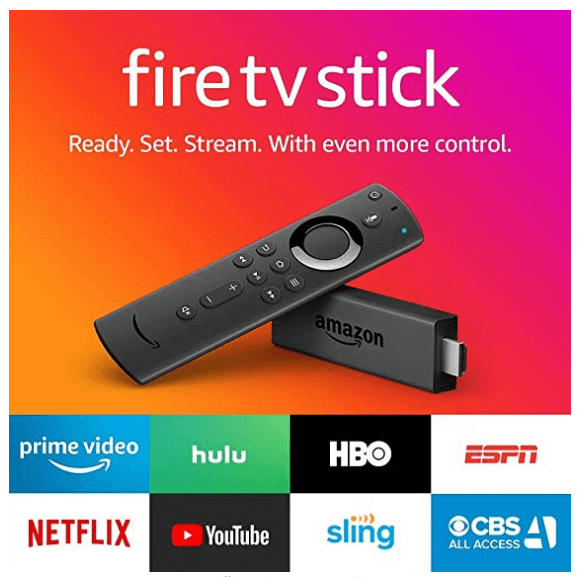 Just under $40, it the cheapest variant of Fire Stick and that makes it the most sold streaming media player. The Alexa voice remote also controls the basic TV functionalities like power, volume and mute buttons eliminating the need of using two remotes. With 8 GB storage space, users can store apps and game saves and browse websites like Facebook and Reddit using Firefox App. The media content quality is limited to 1080p HD.
Amazon Fire TV Stick 4K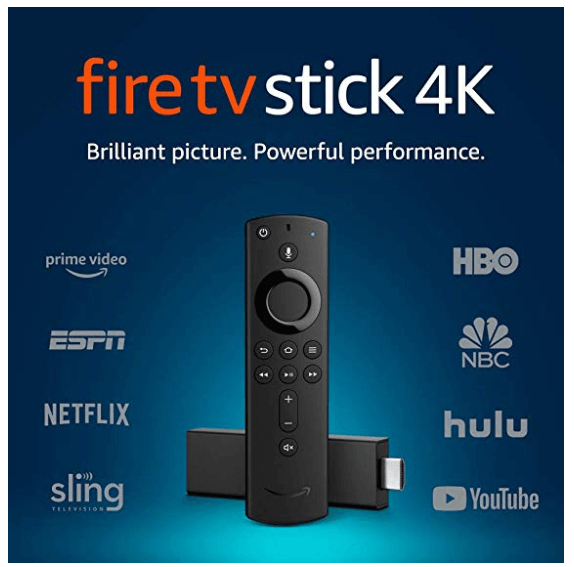 For an extra $10, this device allows the user to view 4K quality content on their LCD TVs. To find a 4K ultra HD content – Just press the button and ask Alexa. The lightning fast processor and WIFI connectivity supporting 802.11 ac band brings you uninterrupted 4K experience in your living room. All other features remain same as the basic variant.
The differences between the 3 models can be summarized as follows:
| | | | | |
| --- | --- | --- | --- | --- |
| Factor | Fire TV Stick | Fire TV Stick 4K | Fire TV Cube |   |
| Price | $39.99 | $49.99 | $119.99 | |
| Picture Quality | Up to 1080p (HD) | Up to 4K Ultra HD with support for HDR, HDR 10, | Up to 4K Ultra HD with support for HDR, HDR 10, | |
| Built-in speaker | NO | NO | YES | |
| Voice Remote | YES | YES | YES | |
| Compatible with Bluetooth headphones | Yes | Yes | Yes | |
| Far-field voice control of Fire TV | NO | NO | YES | |
| Memory | 1 GB | 1 GB | 2 GB | |
| Storage | 8 GB | 8 GB | 16 GB | |
| Ethernet support | With optional Amazon Ethernet Adapter | With optional Amazon Ethernet Adapter | YES | |
| Wi-Fi | YES | YES | YES | |
| Size | 3 inches long stick | 3 inches long stick | 4.5 inches square box | |
| Additional ports and storage | NO | NO | a USB port, Ethernet port, and microSD slot | |
|  Buy Now | | | | |
What channels and apps can be accessed?
There is no limit when counting the number of free channels and apps available via the Fire Stick and Fire TV. Some of them do require additional subscription as they boast of unique content. The paid channels which are really worth the fee are:
Amazon Prime Video: A massive library of well-known and star-studded movies and documentaries along with the acclaimed Amazon Originals are available to the user for a subscription of $119 yearly.
Netflix: Netflix boasts of original mind blogging content in form of movies, series, documentaries and docuseries.
Hulu: Hulu offers a wealth of movies, shows, documentaries and anime. It is available in an upgraded version with no commercials or the basic limited commercials version.
Crackle: This service allows free movies with limited ads.
Apart from the above mentioned other notable channels include HBO, CBS, CNN, FOX, ESPN, NBA and Showtime. Live TV streaming services include Sling TV, PS VUE, Direct Now and Hulu Live. Popular apps include YouTube, Prime music, Spotify and iHeart Radio.
What More?
What has been described in the above article, informs of the features that can also be obtained by purchasing any other streaming media device. Then, why Amazon Fire Stick/TV?
The extraordinary features which cannot be seen in other devices and are Amazon exclusive are:
Alexa voice remote. Alexa is Amazon's virtual assistant and available in many devices like Echo, Echo dot etc. Alexa can transform your house into smart home with a few specific compatible gadgets. The benefits include live camera feeds on your TV with a voice command, order pizza, weather reports, stream music and even dimming the lights.
Bluetooth Headphones compatibility This enables the users to switch between headphones and your sound system.
Gaming Experience. Some titles may work with your existing remote but to gain a full-fledged gaming sensation, you must purchase a Bluetooth controller.
Fire Phone. If you decide to Amazonize your home with Alexa everywhere then there is a Amazon Fire Phone which gives your better control of your Fire Stick.
Accessibility features. VoiceView screen reader enables access to the vast majority of Fire TV features for users who are blind or visually impaired. Screen magnifier enables viewers to zoom in and out, and pan around the screen. Watch videos and TV shows with closed captioning displayed. Captions are not available for all content. Learn more.
Transport media. The Amazon Fire Stick is the only streaming player which features an internal storage of at least 8 GB which enables you to take your favorite media content anywhere.
AV to HDMI convertor.  If you have an older model of TV which does not support HDMI, then you can purchase an AV to HDMI convertor for less than $15.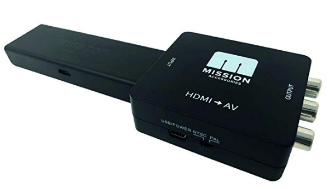 Amazon Fire TV Recast
With 500 GB capacity, it acts as a DVR and lets you record over the air TV at home with Fire TV. It contains 2 tuners which means you can record two different tv shows at the same time.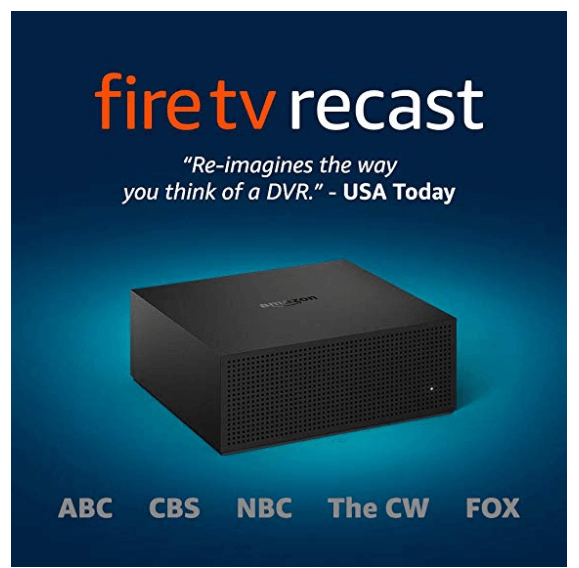 Amazon Prime
Being a Prime member reveals a world of entertainment that cannot be accessed by an average user. There is a feature where you can pay for the channels you want and can cancel anytime. Some channels offer free trials which can be availed to understand the type of content on those channels. Apart from movies and shows you can listen to millions of songs and that too, free of cost.
Buy Prime Now :
What is the conclusion?
Amazon fire stick is indeed an aesthetic looking product with easy to use functions and relatively cheap. It provides a huge advantage if you are an Amazon Prime subscriber, as you can stream all of amazon primes digital media directly onto your TV. Though the Prime subscription demand a fee, but you can still get to choose what you want to see instead of a bundled package.
With that, the journey in the world of Amazon Fire TV Stick comes to an end. I have concluded my task of enlightening the path to upgrade yourself in the field of digital streaming players. The decision to choose remains with you. But do let me know, which Amazon firestick model you think is best in the comment section.
Follow us: