Many of us use Android smartphones and containing apps like our second skin. Despite this, we ponder upon one question – how to close apps on Android?
In the first place, you would probably laugh it off but think again! The apps running in the background do take a toll on the resources of your device. Knowing that these background apps can be pesky you need to correctly stop apps from running in the background.
Here's Why You Should Close Apps From Running In The Background
Yes! It is indeed required to close background apps on Android, but then you don't do things without a reason and before answering how to stop apps from running in the background, let's first answer the why part first (and, we'll make it real quick)-
Background apps devour on the device's RAM
Apps running in the background eat up a huge chunk of your device's battery
Unnecessarily running apps meddles with your device's performance and operations
If you are witnessing a stuffed memory – background apps could be the culprit
How To Stop Apps From Running In The Background
Here we will list ways that will help close background apps in Android without letting them leave the tiniest spec. Using these ways you will be able to completely stop apps from running in the background –
1. Individually Kill The Culprit Apps
The path's simple –
Settings > Battery > Battery/ App Usage
This path will help bring the culprit app right in front of you. Once you know what draining your phone's battery, you have all the right in the world to kill the culprit. You can do it in whichever way you want (as per the processes of your model)
If you are wondering how to stop apps from running in the background, all you got to do is tap just once! If you wish to know how more you can enhance your battery life, here is an effective way.
Also Read: Stop Android Apps from Using Mobile Data
Get rid of all the background processes in 1 Tap with Smart Phone Cleaner
Yes, you read that right! Smart Phone Cleaner can magnificently close Background Android  Apps to boost the performance of your device and release precious RAM storage. And, you won't have to go through several steps – 1 tap is all that it would take. This 1 Tap can apparently manage apps, extend the phone's battery life by nearly 50% and wash off all the junk.
Install Smart Phone Cleaner Now!
2.Dig Into Developers Options
If you haven't yet scratched the developer's option, maybe now's the time to explore this hack. Once you have unlocked the developer's option, here's what needs to be done
Settings > System > Advanced > Developer options > Running Services
Click on the app/ services that are eating up the RAM and hit the stop button
3. Use The Force Stop Option
If despite all efforts, an app is hell-bent on not closing, you might take the force stop route which again is one of the effective ways using which you can close background apps on Android. But, here again, you will be tackling apps individually. The path you have to follow is –
Settings > Apps > Choose the app
4.  A Simple Restart Starts Your Phone Afresh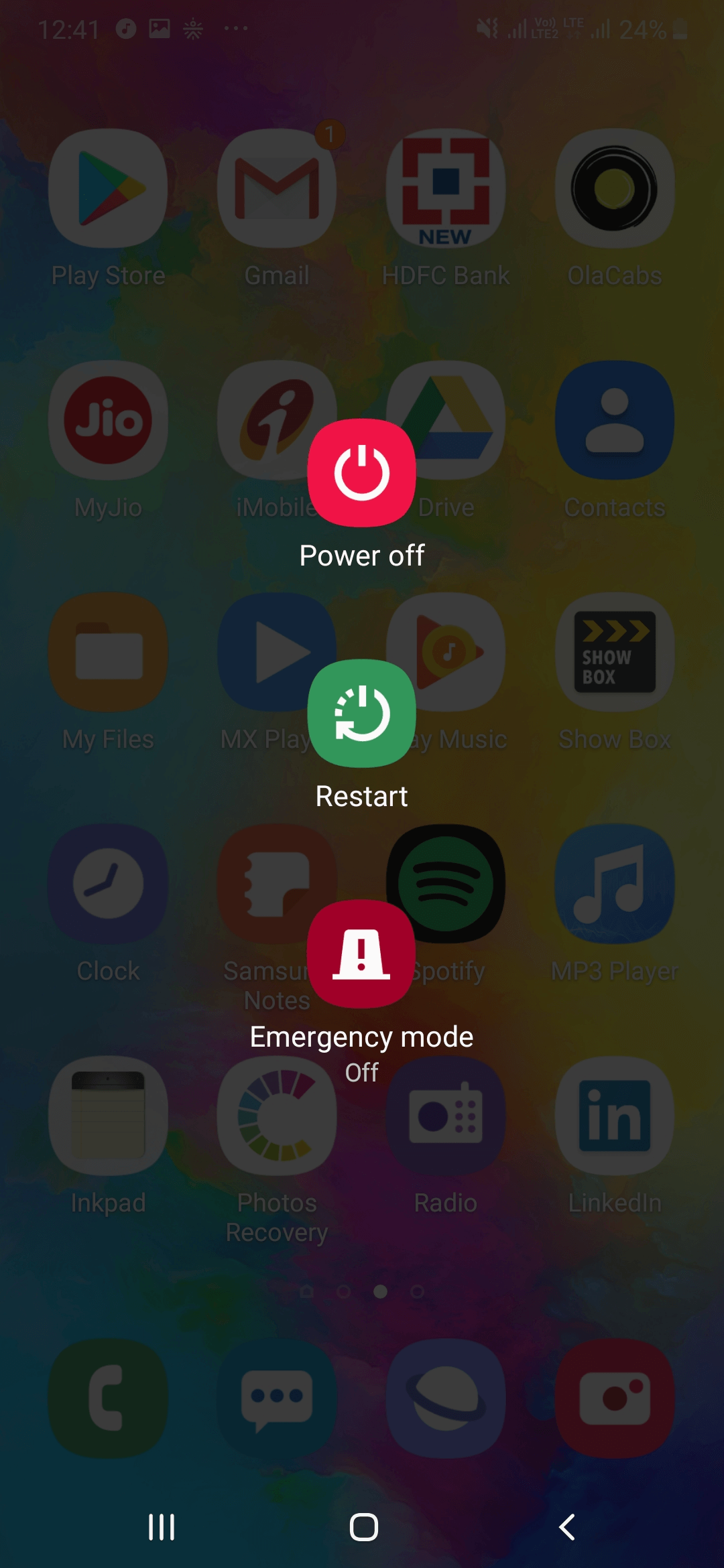 A great way to stop apps from running in the background is to perform a simple restart. A phone restart helps get rid of anything that's draining away the phone battery. It could be anything an app, a memory or anything else. Needless to say, it could also stop an impending crash too!
5. Don't Underestimate The Recent Application Menu
Maybe you've been at your phone the whole day and have been juggling with tons of apps, browsers, files and folders and what not. Now, as you are calling it a day, you want your phone to rest from all that heaviness of apps. So, what you do next is open your recent applications menu and swipe (depending on the model, you may have to swipe up and down or left and right) the tab that you wish to close. Or, you may close all the tab at once, once and for all.
6. Uninstall The App And Reinstall It Again
If the app or apps are constantly creating issues, there are chances that a simple uninstall might work the magic for you and depending on the device model that you have, you may have to follow the path like the one mentioned below to stop apps from running in the background –
Settings > Apps > Select The App > Hit The Uninstall Button
Playing The Devil's Advocate – To Close Background Apps Android Or Not?
Yes, there is no denying the fact that once in a while, you might have to close background apps on Android for the reasons mentioned above. But, here's why you should not close background apps too frequently. Android is pretty deft at handling and managing resources. It can efficiently manage the apps running in the background too.
But, how does it do that?
It does this by allocating a certain part of its RAM to apps which the latter can use to deliver the best performance. In a scenario where the RAM starts to lose space, the device's operating system will close the app or apps that have been running in the background for a long time and haven't been used for a long time.
Frequently killing background app processes or too much dependence on Task killers can be counter-productive as you might consequently see heavy dip in battery or phone getting slow.