The best way to make a PDF file secure is by adding a high-security password. Many organizations like banks, telecom company send bank statements, credit card statements or phone bills in the form of password-protected files. We receive monthly phone bills from the telecom company as password-protected PDF Files because they contain personal information.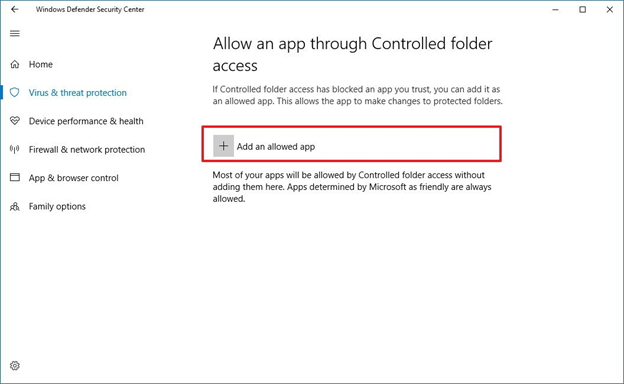 We archive these PDFs into Google Driver but, because these files are protected with a password, the text isn't searchable inside Drive. Also, each PDF file has a different password so it's impossible to remember them and takes just too much to find these PDFs later.
 
Also learn:  How to Convert a Web Page to PDF for Free (Google Chrome)
But First, Learn The Important Of Password Protecting PDFs!
You might not realize the fact but there are various reasons why one should consider locking their PDF documents:
● To protect your PDF from copyright infringement.
● To preserve the information inside a PDF, that you don't want to get modified.
● To prevent unauthorized access from opening, and reading the PDF document.
How To Password Protect And Lock Your PDF Files?
If you wish to safeguard the integrity of your PDF file, we recommend users take the help of Advanced PDF Manager. A dedicated PDF manager tool designed for Windows users to lock your PDF files in a couple of clicks. Moreover, using the utility, one can easily read, split, merge, duplicate, rearrange, move, protect, print, and more.
You can follow the instructions stated below to lock your PDF file using a complex password:
● Download, install, and launch Advanced PDF Manager on your Windows PC.
● From the main dashboard, you need to navigate to the Protect PDF module.
● Now simply add the PDF file you wish to encrypt and go to the Protect tab.
● At this point, you need to set a complex password to lock your PDF file.
● Hit the Protect button to complete the process!
That's it! This is how you can easily encrypt your PDF document using this PDF Manager Software, a one-stop solution to manage multiple PDF files without any hiccups.
Best Ways to Remove Password from a PDF File
In this article, we'll list top workarounds that would help users to remove passwords and unlock PDFs easily and quickly.
METHOD 1 = How to remove passwords from PDF files in Google Chrome
Google Chrome will now save the PDF file to your desktop without password protection. If you want to re-open this PDF in Chrome, it would no longer ask you for a password to open.
This is probably the easiest way to remove passwords and unlock PDFs using the Chrome browser.
METHOD 2 = How to remove a password from a PDF file using free software
The market has tons of options when it comes to choosing the best PDF Password Remover applications. For this purpose, we recommend using PDF Password Remover by Wondershare. The tool has both free and paid versions, that allow users to remove protections and restrictions on editing, printing, and copying. This is what you need to do to remove a password from a PDF using a third-party tool:
STEP 1 = To get started with PDF Password Remover software, all you need to do is download and install the program on your device. It is compatible with both Windows and Mac Operating System.

STEP 2 = On the main dashboard, you need to drag and drop the files you wish to import for decrypting the PDF.
STEP 3 = Now, there are two things to note: When you see no lock icon on the PDF item bar, it means the PDF is protected from editing, copying, and printing. Hit the Start button to instantly remove these restrictions. In case, a lock icon appears on the PDF, it indicates that the PDF file has an open password, which is preventing you from opening the file.
In this scenario, you need to enter the password first to unlock the PDF, before you hit the Start button.
It just takes a few steps to remove passwords and permissions from a PDF using a dedicated Password Remover Software for Windows and Mac.
Bottom Line | How To Remove Password From PDF For Free
Hope our today's tutorial on How to Remove Password Protection From PDF helps you to unlock your personal and professional PDF documents in no time. Both the workarounds – using Chrome browser and PDF Manager Software (PDF Password Remover) will help you to remove passwords from PDF for free. If you want to suggest any other PDF Manager tool, then do share your suggestions in the comments section below!
Related Topics