Data privacy and security is the major concern in the today's world. While we try to secure data as much as possible, criminals are finding new ways to steal data and exploit user privacy in every possible manner.
As a result, every electronic device is in danger of being compromised, whether it is a computer or small electronic device. Almost every device can be hacked, and data can be stolen.
One device which has the major concern of being hacked is certainly your trusted smartphone. We use smartphones for almost every task. You can check emails, access your bank accounts, and do all kinds of stuff on your smartphones. Securing the devices using password protection is not enough, we need extra security for our smartphones.
By extra security, we mean antivirus for Android smartphones. We have listed some of the best Android antivirus apps you can get.
Best Antivirus & Mobile Security Apps for Android:
In today's write-up, we'll be reviewing top mobile security solutions that you can use to prevent malware threats and other vulnerabilities on your smartphone.
1. Smart Phone Cleaner (Recommended Solution)
Now you must be wondering why an Android cleaning application is listed here. Well, Smart Phone Cleaner is a multi-purpose utility that comes packed with a wide range of features, ranging from cleaning, optimization, and protection. The app efficiently finds and removes potential threats present on your device. The app safeguards users from malicious infections in real-time. Using this mobile security app, one can easily set an automatic scheduler to prevent existing and new threats.
Features worth mentioning:
Real-time Protection.
List all money costing apps.
Whitelist Security vulnerability checking.
List the apps that access your location, personal information, call details, etc.
Smart Phone Cleaner is a great Android cleaning and security application for Android phones. It is capable of dealing with all types of infections you want to get rid of!
Download Smart Phone Cleaner On Google Play
2. Avast Antivirus – Mobile Security & Virus Cleaner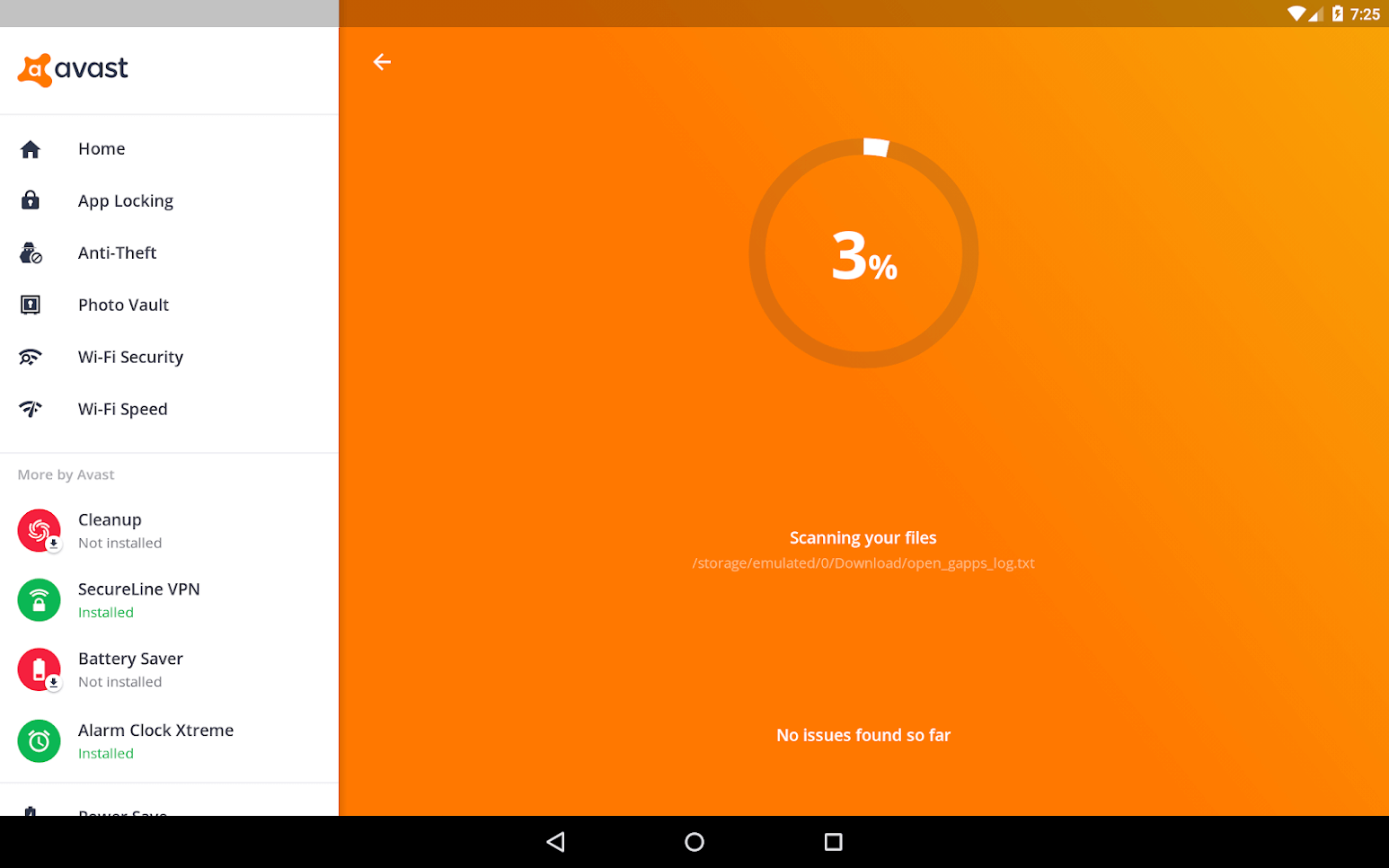 Avast antivirus is fully capable of cleaning any type of infections like virus, and spyware. It will also alert you when you install any malicious apps and secure your device from installing any malicious application.
It will also protect you from phishing attacks, infected websites, and messages. This application comes with different features like app-locker, call blocker, vault for photos, power saver, RAM booster, WiFi scanner, etc.
3. AVG AntiVirus for Android Security FREE
AVG AntiVirus for Android Security will help you to protect your Android devices from viruses, malware, spyware and other types of infections. It will scan your games, files, applications, and settings for any infections. It will also protect your device in real time, which means before any infection takes any action and will protect you from it.
AVG AntiVirus comes with other features like phone locator, app locker, call blocker, Wi-Fi scanner, and picture vault to protect you from all kinds of threats. This application will also make your device safe from harmful websites.
4. Kaspersky Mobile Antivirus: AppLock & Web Security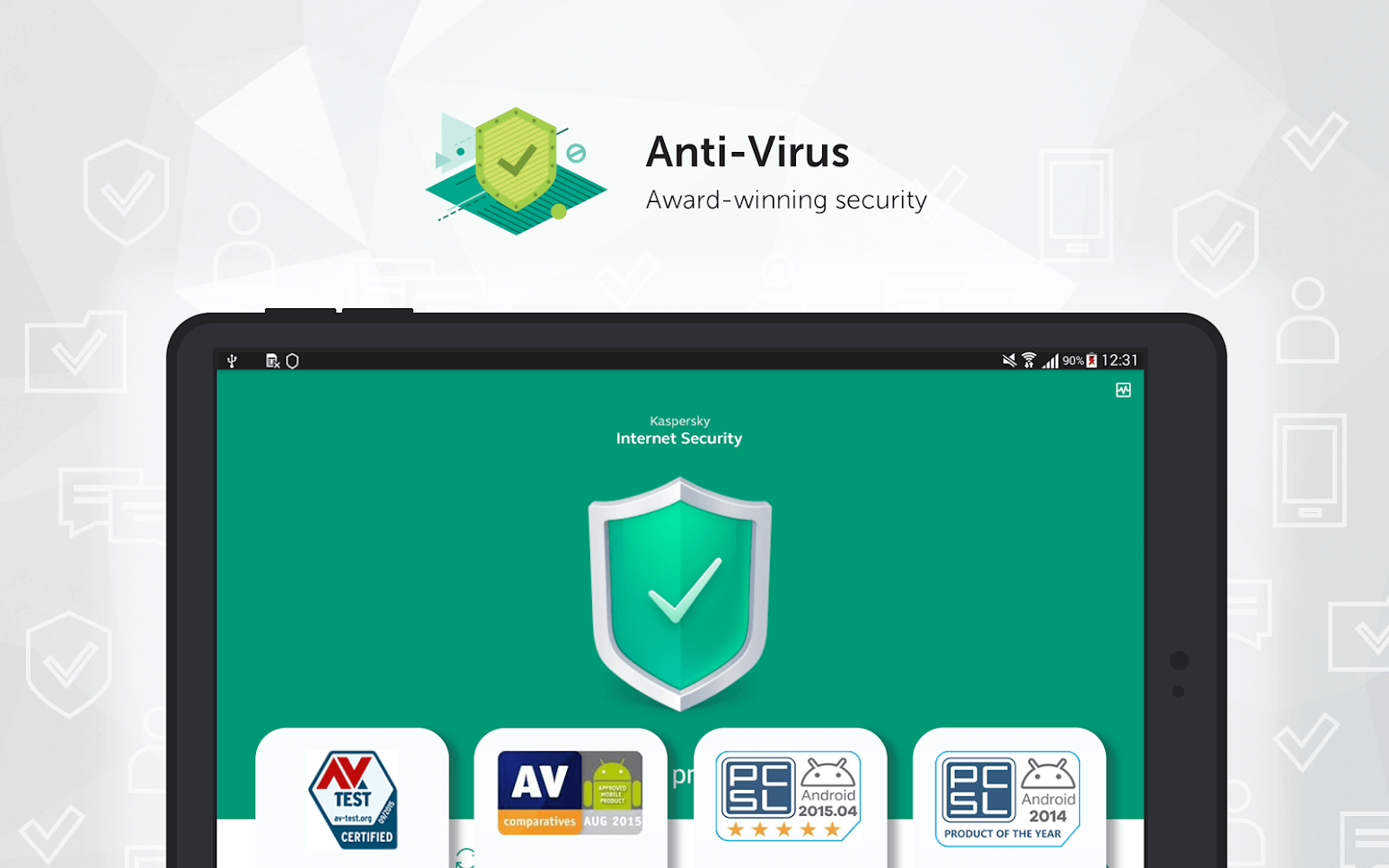 Kaspersky Mobile Antivirus: AppLock & Web Security is a free antivirus for android phone. When it comes to fighting the infections, Kaspersky is one of the most trusted antiviruses brands. This application will scan your device for viruses, spyware, and trojans and deal with them in real time.
This antivirus comes with different features like application locking, find the device, call and SMS blocker, malicious websites protection, etc. With all these features Kaspersky is fully capable of securing your smartphones from almost all kinds of threats.
5. Norton Security and Antivirus with Call Blocking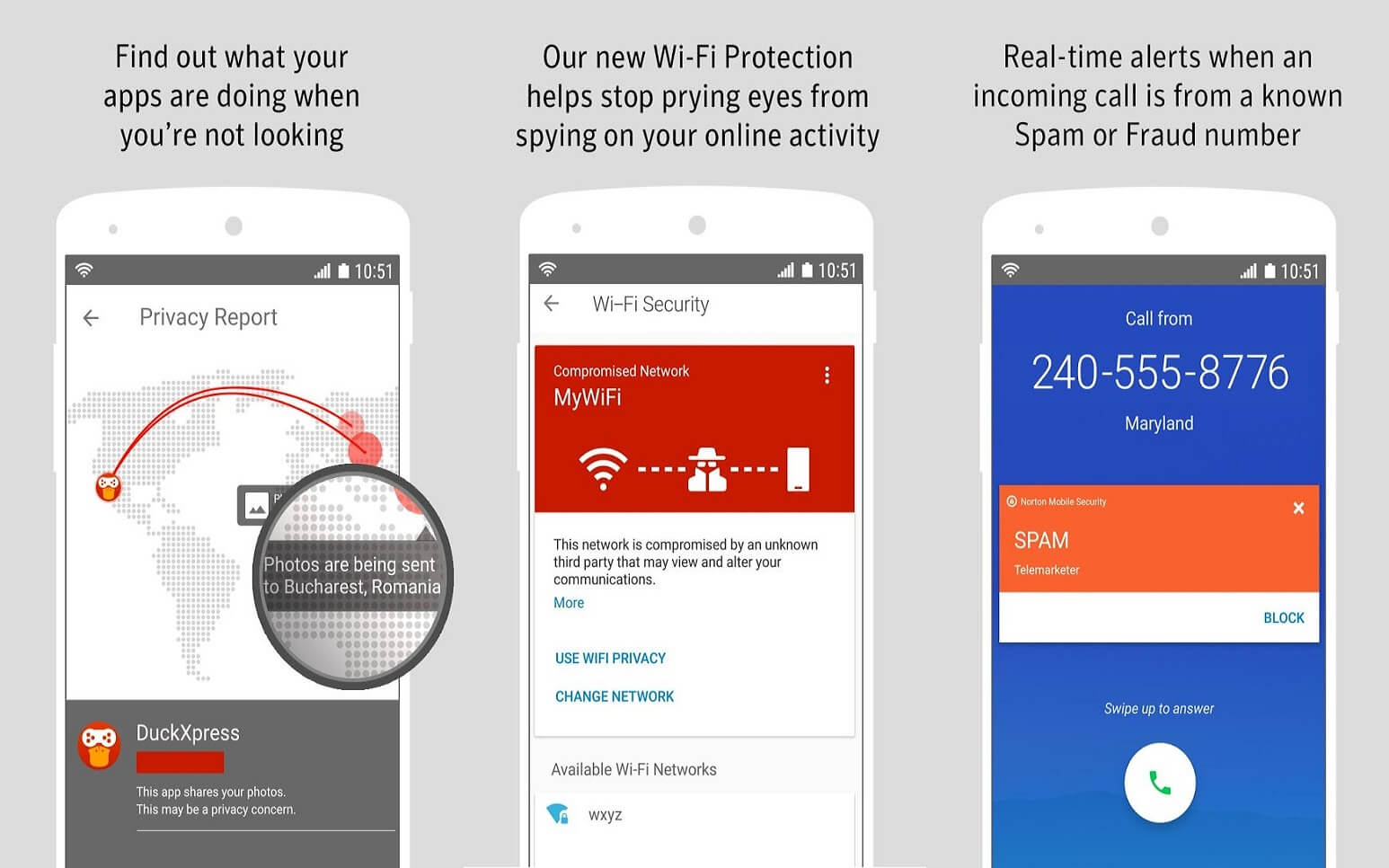 Norton Security and Antivirus is an application which gives your smartphone overall security. After installing Norton Security and Antivirus you can be sure that your device is secured, and you do not need to worry about any security related issues on your android smartphone.
It will efficiently scan and removes malware, virus, and spyware from Android smartphone. Norton Security and Antivirus come with many security features that help you to properly secure your device from almost all kinds of threats.
Other features of Norton Security and Antivirus includes remote locking of the device in case of theft, lost device detection, lock phone is SIM card is removed, etc.
So, these are the best antivirus app that you can get on your Android smartphone. We hope these will help make your smartphone more secure. Having these antiviruses on your android smartphone will ensure that your device is not compromised in any situation.
Read Also : Some Common and Popular Types of Android Mobile Malware