Table of Contents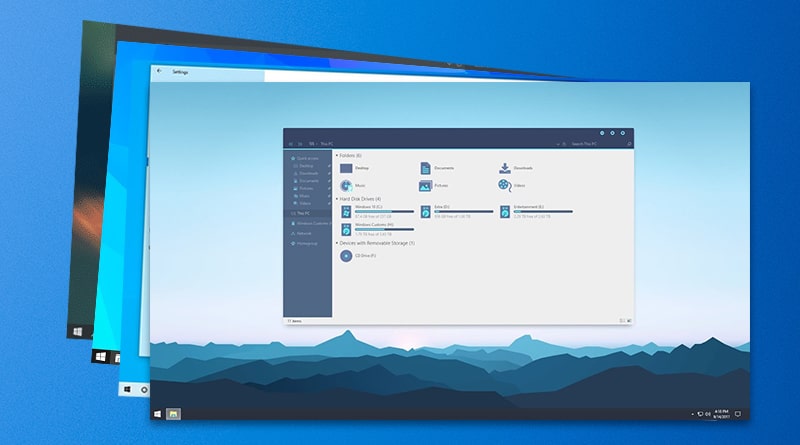 It might not matter to you, but an overwhelming number of users don't ever change their system's background theme. Don't believe us? Just have a peek over your colleague's computer screen. They might be stuck with one of those boring operating system's stock images.
Also Know – Best CCleaner Alternatives To Boost Your PC Performance 
Why not pep up those dull screens with some cool, attractive and best Windows 10 themes instead?
We're on a mission to replace your outmoded default Windows desktop theme with some pretty incredible makeovers.
Here's a List of Best Windows 10 Desktop Themes 
Themes are a great way to customize Windows experience with your own personal taste & make it a more pleasant place for you. Here we've picked some of our favorite & best Windows 10 Theme Pack:
1.  Penumbra 10 Dark Theme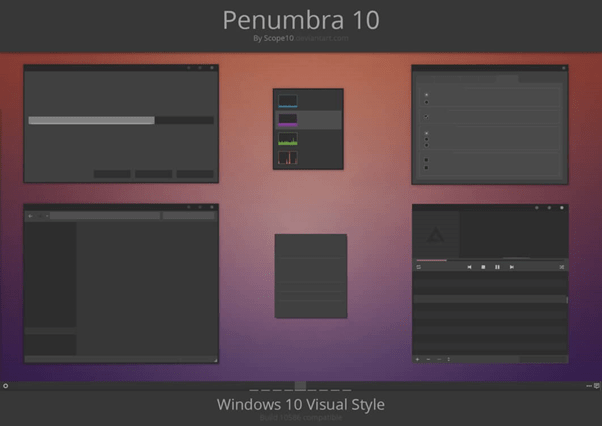 It would be fair to say that dark themes look the coolest. Penumbra 10 is an excellent Windows 10 dark theme for people who prefer minimalistic darkness on their desktop environment. It offers an extra benefit of giving ease to your eyes as compared to bright Windows 10 themes.
2.   AMD Theme Pack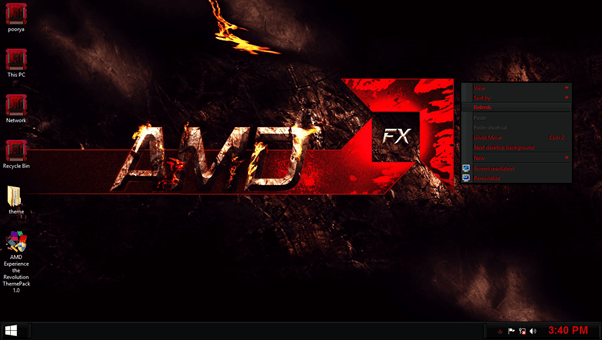 The theme is specifically designed for gamers. To give your Windows environment an authentic look of video game UI, AMD theme pack is the perfect choice.
3.  Theme Sci-Fi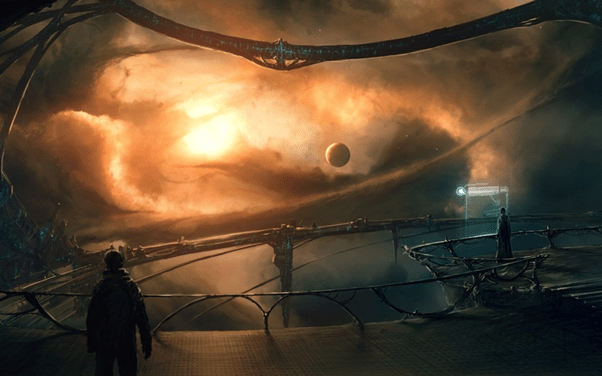 As the name suggests, this best Windows 10 desktop theme is dedicated to all science & fiction. It's packed with lots of wallpapers based on real imagery of galaxy, futurism, meteor shower on earth and much more.
Must Read: How to Optimize Windows 10 PC for Best Performance
4.   Mac OS X EI Capitan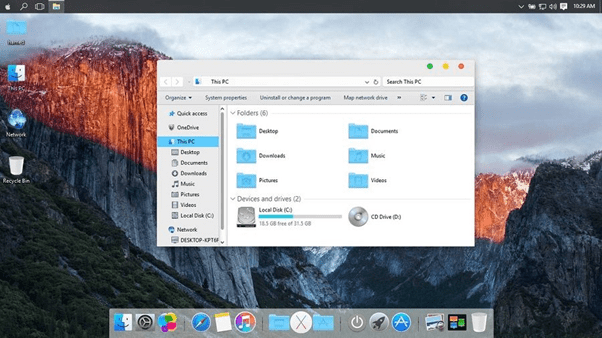 Even if you don't own a Mac, you can still give your Windows OS a complete look of Mac OS. It's a perfect theme for someone who is used to the Mac OS interface or would like to experience in Windows system.
5.       A Rainbow of Birds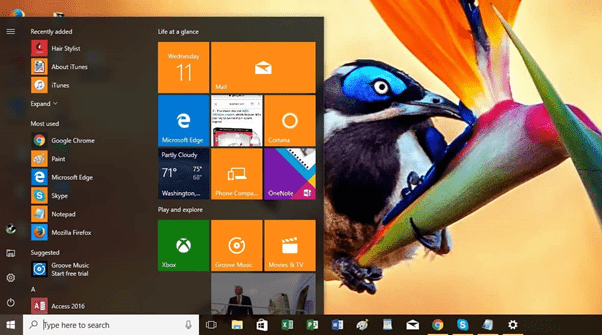 Take a trip to the botanical garden with this vivid Windows theme pack. A Rainbow of Birds is an ideal theme if you are a big fan of birds, flowers & wildlife. Dive into the rainbow & feel the warmth of spring with its unique collection of wallpapers.
6.   Chocolate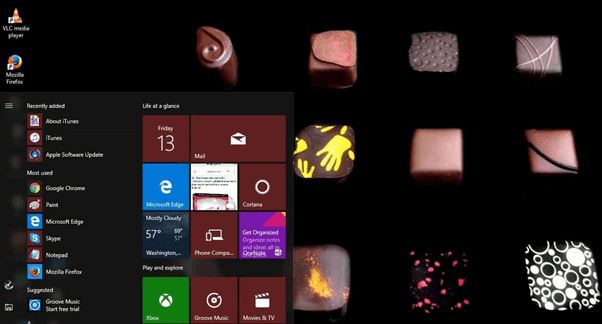 Chocolate, the guilty pleasure for several of us. Why hide your passion? Download this best theme for Windows 10 that is fully loaded with a plethora of chocolate wallpapers. 
7.   Windows XP Theme
Sometimes it doesn't hurt to go back in the past & remind ourselves about how it all started. This Spring Blooms best Windows theme will do an amazing job to refresh your memories about using the computer for the first time.
8.    Ubuntu Skin Pack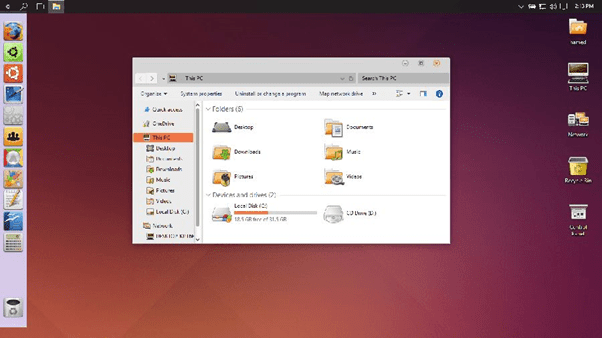 Are you an Ubuntu lover? Want to get the complete interface of your favorite OS on your Windows 10? Try this amazing desktop theme for the best experiences of Ubuntu light, you can also customize the colors & icons according to your preference.
9.     Flattastic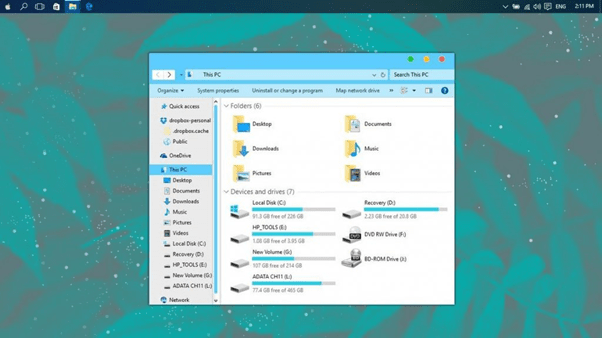 Clarity & Simplicity are two attributes that describe this best theme for Windows 10. It's packed with lots of features, wallpapers & color customization options. You can personalize it for daytime or night.
10.   Simplify 10
As the name implies, simplify 10 is a plain but classy theme, it gives the UI an elementary look. Plus, this one of the best Windows 10 themes comes with different color patterns including white & grey. It also minimizes the size of buttons on your screen to have a compact & solid look.
How To Change Themes In Windows 10?
All the download links mentioned above are safe to use and you can install thousands of Windows themes from there. To change the existing default theme, all you have to do is:
Download any of the Windows desktop themes of your choice. Double-click it to install it & apply the theme.
Also, you can right-click on the downloaded theme and click on the 'Open' option to apply the theme.
Also Read: Ways To Secure and Manage Windows 10
Choose The Best Windows 10 Desktop Themes
Do not be overwhelmed while choosing the "Best Windows 10 themes". Try all the options above & stick to the one that impresses you the most.