The Nintendo Switch is a portable console that can be used at home on a TV, as a table top, and as a portable console, that's why the name encompasses 'switch'. Users can switch between these three configurations without any extra effort. With the high level of portability that Nintendo switch provides allows users to take it anywhere.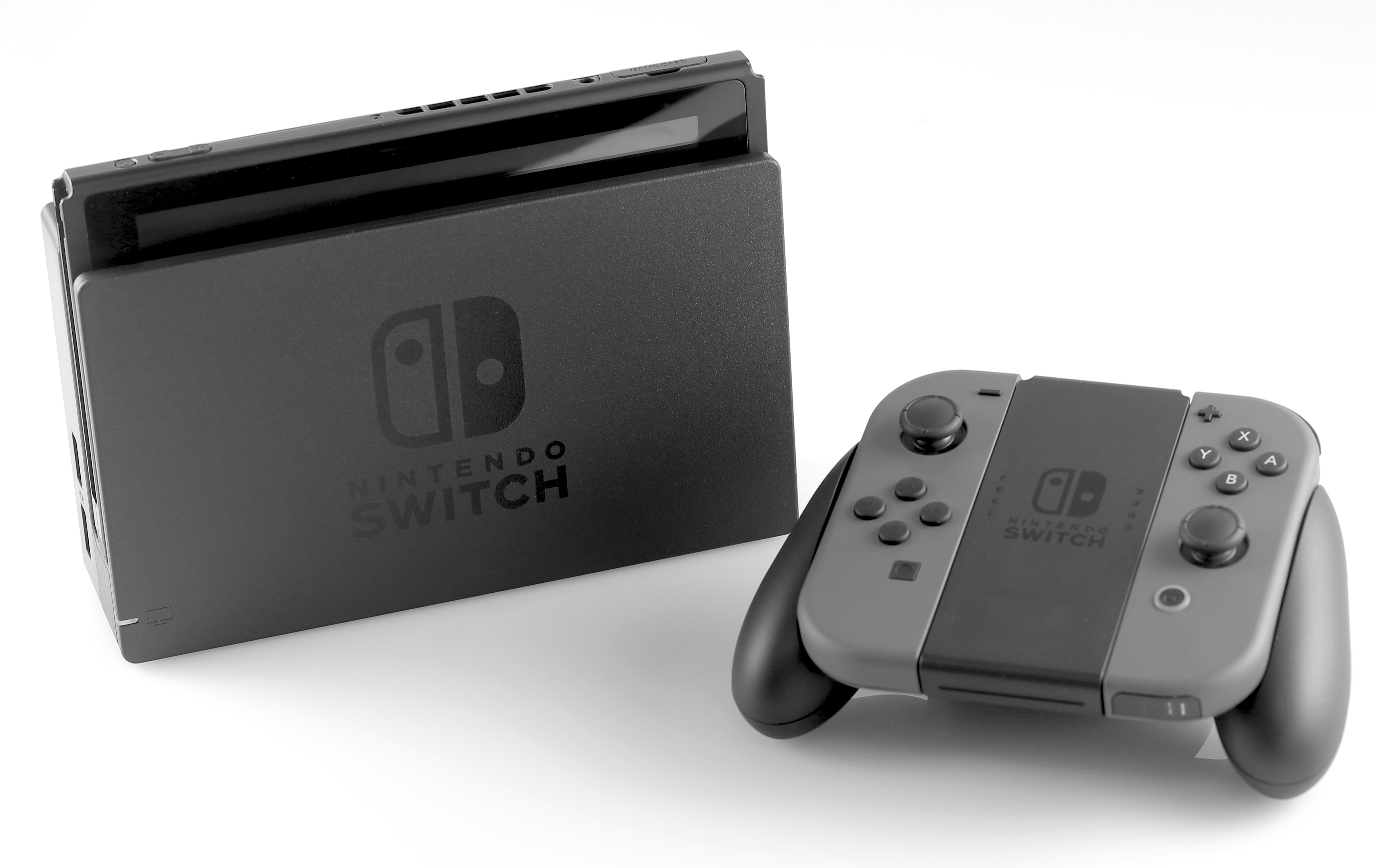 Nintendo Switch has a built-in LCD display which can be used as a table top mode or as a handheld mode. This new console comes with a dock which will be used to connect to TV.
Two color variations are available for Nintendo Switch, one with Gray Joy‑Con and other with Neon Blue and Neon Red Joy‑Con.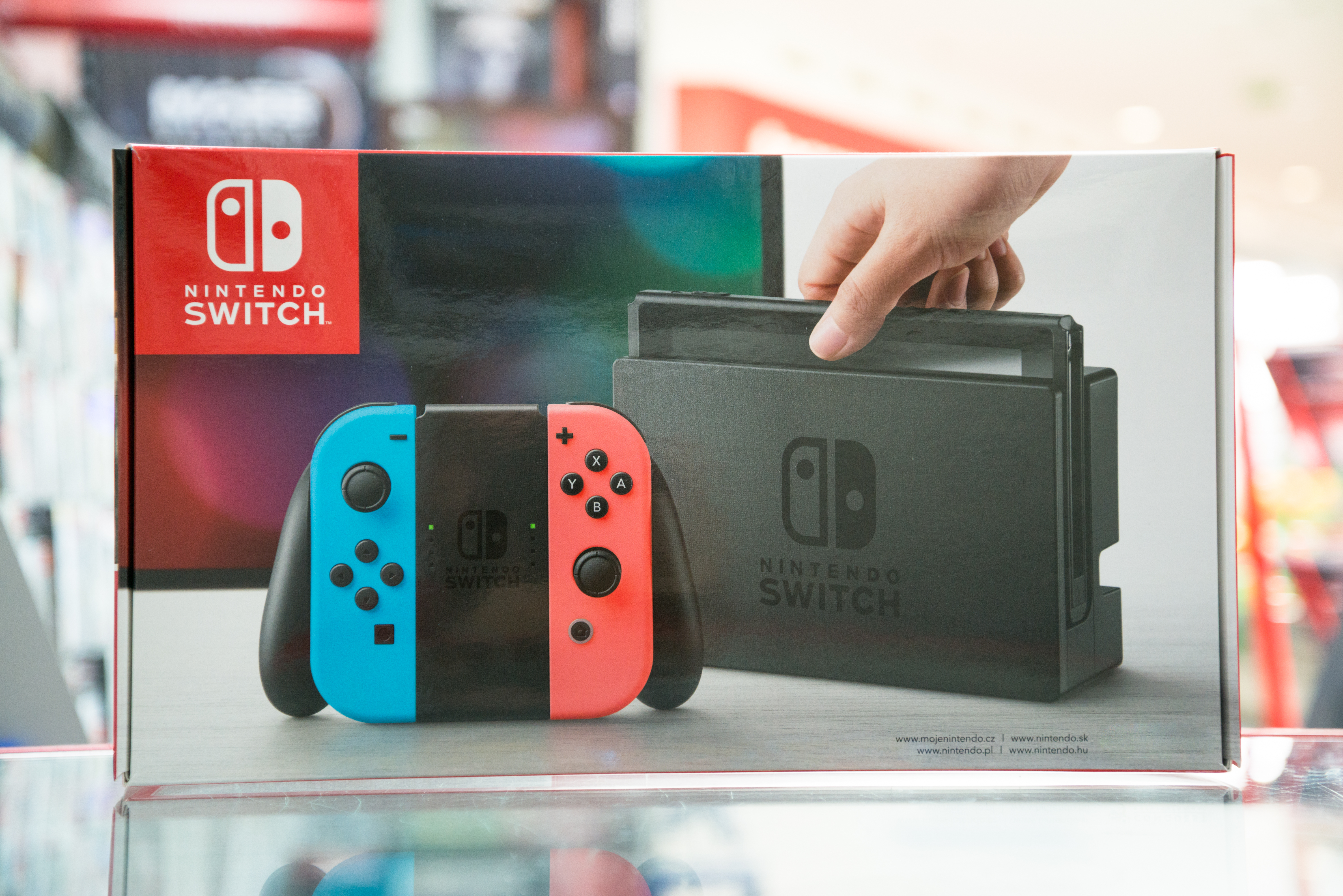 Different Modes in Which Nintendo Switch can be used:
TV Mode:
Nintendo Switch comes with the dock which will be used to connect the system to the TV. You can easily switch the mode by placing the device in the dock while playing the game without even pausing it.
Tabletop Mode:
For using Tabletop mode users simply must remove the Switch from the dock without connecting the controllers. Also, changing modes from handheld to the tabletop mode all you need to do is remove the controllers.
Switch comes with the stand which is used to stand the Switch on the table.
Handheld Mode:
Switch can also be used as a handheld gaming device. Users should connect the controllers with the device and the device will be ready for handheld mode.
Nintendo Switch Controllers:
The Joy-Con Controller"
Nintendo Switch comes with the controller which can easily be removed. The Joy-Con can be docked directly to the hardware, removed and even be used from distance. Both the Left and Right Controllers can be used sideways. However, as the size of these controllers is small it can be little difficult to use.
Joy-Con also comes with built-in HD rumble motor which provides a different experience than normal motor.
The Joy-Con L(left) consists of Accelerometer and Gyroscope sensors while Joy-Con R(Right) has Accelerometer, Gyroscope and Motion IR Camera.
Nintendo Switch Pro Controller:
Nintendo also launched its Pro Controller which is sold separately. It includes motion controls, HD rumble, built-in NFC for providing amiibo functionality. This pro controller proves to be a useful option for the hardcore gamers. It fits perfectly in the hands of the gamer. Also, this controller has great battery life which will be very useful for the pro gamers.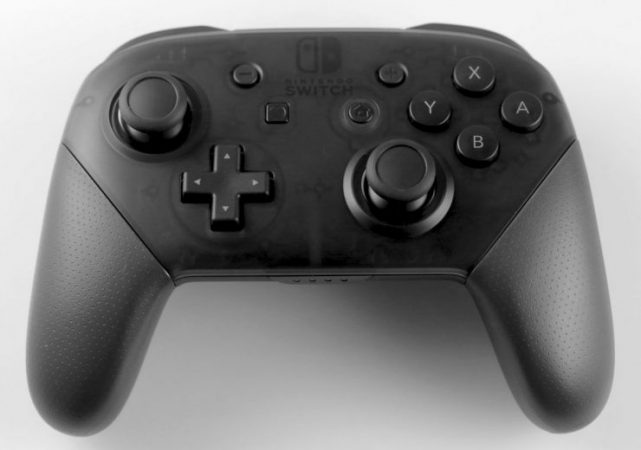 Tech Specs:
Screen
Multi-touch capacitive touch screen / 6.2-inch LCD Screen / 1280 x 720
CPU/GPU
NVIDIA Custom Tegra processor
Storage
32 GB of internal storage, a portion of which is reserved for use by the system. Storage space can be expanded using microSDHC or microSDXC cards up to 2TB.
Networking
Nintendo Switch can be connected to the Internet via a wireless (IEEE 802.11 a/b/g/n/ac) and Bluetooth 4.1
(In TV mode, Nintendo Switch can be connected by using a wired LAN adapter – sold separately)
Video output
Up to 1080p via HDMI in TV mode
Up to 720p via built-in screen in tabletop mode and handheld mode
Audio output
Compatible with 5.1ch Linear PCM output
Output via HDMI connector in TV mode
Speakers
Stereo
Buttons
Power button / Volume button
Headphone/mic jack
3.5mm audio jack
Game card slot
Nintendo Switch game cards
microSD card slot
Compatible with microSD/microSDHC/microSDXC memory cards
*Once the microSDXC card is inserted, a system update will be necessary. To perform this system update internet connection is required.
Sensor
Accelerometer, gyroscope, and brightness sensor
Verdict:
Nintendo Switch is a Portable gaming console which can be used from everywhere and anywhere. With its different modes and fast connectivity between modes, make Nintendo Switch best portable console in the market.