Table of Contents
What is Near Field Communication?
Near Field Communication or NFC is a technology that allows two supporting devices to connect and transfer data between them. This data can be images, videos, webpages or any other file types and can include a set of instructions as well. Tapping an NFC tag can enable/disable certain settings in your NFC smartphone and facilitate payments. NFC can also be used to verify data and access over secured portals. Examples include security passes to restricted zones, boarding passes for traveling via airport and other stations
NFC has a short range of 10 cm making it impossible to hack and obtain secured data. To establish a connection two NFC enabled devices to need to be placed on each other making a physical touch eminent. In case of tags, you need to touch the tag with the back of your NFC Android phone while the NFC option is enabled on your phone. This would set the ground for two-way communication and enable each device to send and receive data.
How does NFC work in Android phones?
In the case of two devices, the connection between two NFC enabled devices is established instantly by placing the devices on top of each other through Android Beam. It does not require any kind of pairing or searching of devices.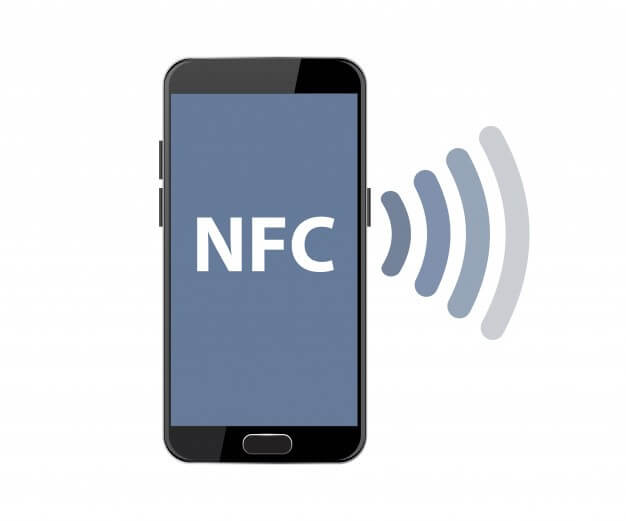 In the case of NFC tags, the back of the NFC enabled phone needs to touch the NFC tag. NFC tags are small circuits that are designed to store small amounts of data which can be encoded by using certain NFC coding apps. They do not have any power source of their own but draw power from the device that is trying to read them and transfer the data to them. NFC tags come in various shapes and sizes and are also rewritable, which means you can erase instructions and reprogram them. However, if an NFC tag is locked then it cannot be unlocked ever and will hold the same instructions forever. NFC tags are cheap and come in the form of stickers with an integrated chip built-in. They come with different memory capacities in round and square shapes.
How to Program an NFC tag?
NFC tags are inexpensive and can be purchased from Amazon and eBay. To program these tags, you can use free NFC apps for android from Google Play Store like NFC tools, Trigger, and NFC Tagwriter. Install any one of these apps and follow the instructions to set instructions and provide a name for the tag. Once the instructions are set, place the tag on the back of your phone and click on 'Write' in the mobile app. The instructions will be transferred to the NFC tag.
How is it going to help us?
There are countless ways NFC technology will help make things easier in life. It all depends on our creativity skills and how we can use the existing technology to innovate new uses of NFC. Some of the already existing NFC uses include:
For Commercial Use:
Payments. Many stores have enabled NFC payments which means you have to touch your NFC phone to a specific point which has an NFC chip built-in and the payment will be carried out successfully. This reduces the billing time and other hassles involved. You do not need to use your card and enter the pin and wait for the server to connect and approve the payment. NFC PayPass allows you to directly pay from your NFC smartphone without providing any access or information of your bank details to the merchant. Many stores in US, UK, Japan, and India have started accepting NFC payment.
Download Information. When the world is screaming "Go Paperless & Save Trees", it would be the best time for the many businesses to advertise and provide information about their product digitally, through NFC tags. This would load information about the product directly into the customers NFC enabled phone and would cease the distribution of fliers and pamphlets. Another technology, QR codes, had already been adopted by various organizations but it involves opening the camera app and focus the lens trying to capture the tag. NFC tags would involve just touching the tag with the back of the NFC phone. Movie posters can also contain an NFC chip which would enable the user to watch the trailer or read reviews once the user taps his NFC phone on the poster.
Travelling tickets and passes. Cabs, trains, metro, and even flight tickets can be scanned and validated by NFC tags. You would have received the ticket details online and would just touch the NFC sensor which would validate your ticket or boarding passes. Accessing certain areas can also be facilitated by NFC tags, which would reduce the tasks of a guard verifying the pass and checking it on the system.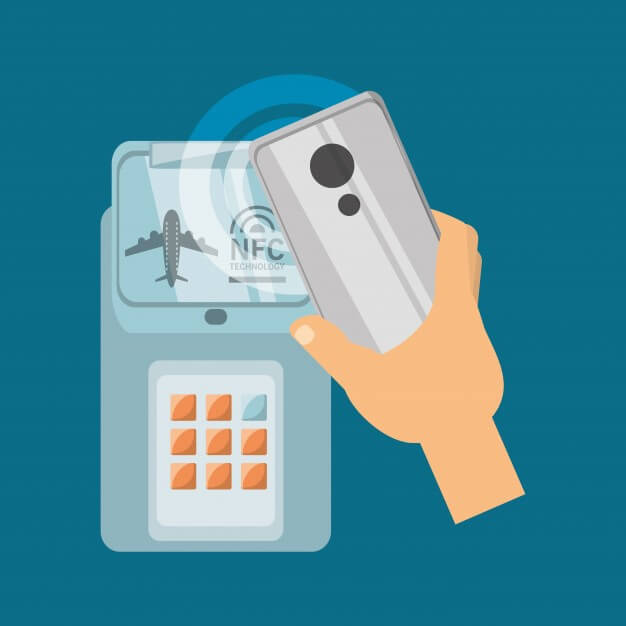 Office tasks. NFC tags can be used in the office depending on your tasks and opportunities to use them. It includes turning on Wi-Fi, put the NFC android phone in a silent modem and even sending a message home that you are leaving your office for home.
Business Card. One of the most important uses of NFC tags can be harnessed by designing business cards. Instead of circulating small physical cards, you can ask the customers to enable the NFC option on your smartphones and provide your business information via tapping on your NFC tag. The information shared with the customer can include your name, website, vCard and Google map directions. Many businesses like restaurants, bars, salons can set up posters with NFC tags which would provide the various services provided with the latest offers and discounts.
For Personal Use:
Sleep Mode. Most of us carry out a few steps on our NFC android phone, before sleeping like reducing brightness, turning off the internet connectivity, muting the notification volume, etc. It does take time and effort to carry out all the steps and there are chances you might forget one which would then disturb your sound sleep. If an NFC tag is programmed with all these steps and placed near to your bed, all you would have to do is touch your NFC enabled phone on the tag and it would automatically go into your desired sleep mode.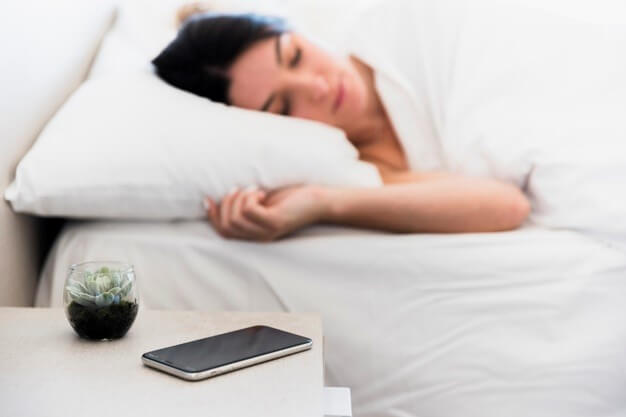 Wake Up Mode. An NFC tag with an NFC app for android is truly the best combination to wake you up from the deepest sleep and the sweetest dream that you were experiencing. Certain Android apps used to set alarm can only be turned off if you touch your NFC phone to a specific tag. If the tag is placed in the kitchen or living room, you would have to drag yourself out of the bed and walk with your NFC enabled the phone to the room where the tag is located. What better way to get up early and focus on your health? You could use apps like Puzzle Alarm clock and Sleep as Android which are available on the Google Play store at no cost.
Wi-Fi Tag. You could program one tag with your wireless network's username and password. If any of your friends or relatives visit your house and request you for your Wi-Fi credentials, you could ask them to touch the tag instead of having to manually input the details.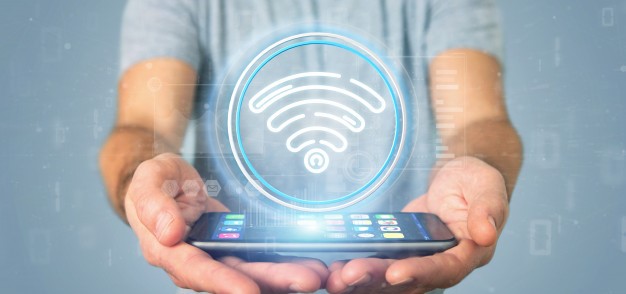 Children tags. You can set tags in your kid's room where they can use the home phone to tap on the tag and send a message to you that they have reached home from school.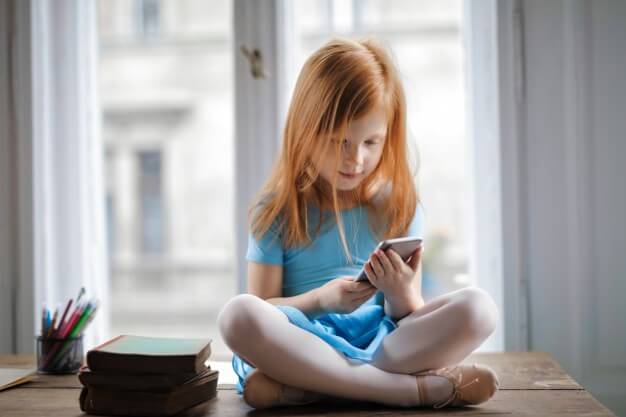 Call family and relatives. I am not able to figure out, but something has kept us over occupied in our daily lives. If you have a family collage in your home, you can probably place an NFC tag next to each member, encoded with the task of calling them. Next, you view the collage and wish to speak to anyone, just touch the tag and your NFC smartphone would auto-dial their number.
Organize your storeroom. If you have a storeroom filled up with boxes, then it would be difficult to track what each box contains. If you apply NFC tags to each box, then you would have to just tap the tag on each box with your NFC Android phone and know what it contains.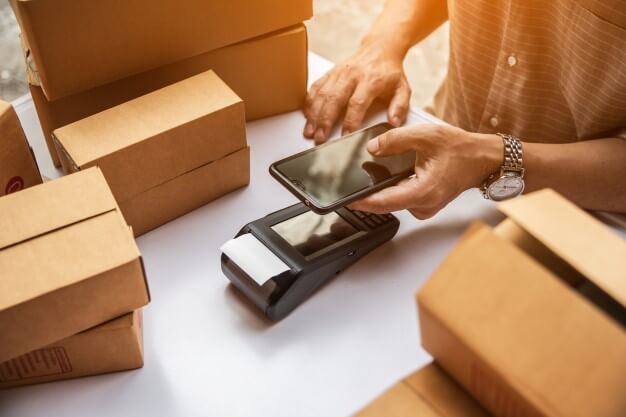 Timer Tags. Timer NFC tags can be created for household work like cooking, washing clothes, turning on the motor or geyser and many other similar things.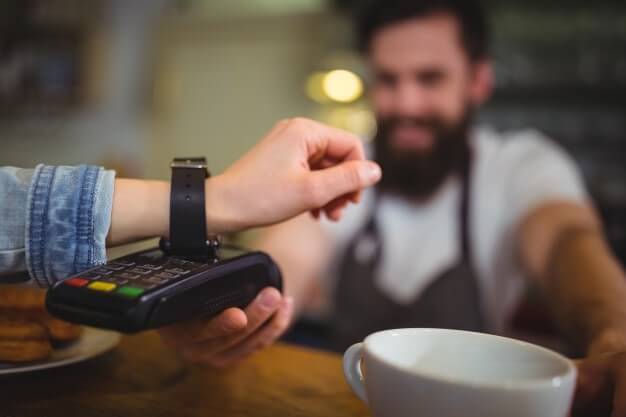 Smart home. With the invention of smart speakers like Amazon Alexa and Google Home assistant, Smart devices are becoming a part of our home. NFC tags can also be programmed to turn on/off the lights, lock/unlock your door, turn on your computer remotely and adjust the house environment.
Bluetooth tag. Bluetooth usage has greatly increased after major brands selling smartphones removed the 3.5mm headphone jack. Connecting your headphones or speakers can sometimes be a challenge during the pairing process where you would have to turn off and, on your devices, including the smartphone. An NFC tag can simply this complicated process and get you connected within seconds.
Peace Mode. Peace is one of the most desired state of mind today. You can program on the NFC tag to turn on the flight mode in your NFC enabled phone and play the meditation playlist. After you have spent some time with yourself, you can touch your NFC smartphone again on the same tag to disable the flight mode. This would include a toggle option while setting instructions to the tag.
There are countless NFC uses one can think of while programming an NFC tag. Small tasks like turning on/off Wi-Fi, hotspot, and Bluetooth in your phone, increasing and decreasing volume, pulling up the To-Do list, playing the workout playlist automatically without you having to search for it and many more. In short, any task you perform on your mobile phone can be automated with just a touch of your phone to the corresponding tag.
Other Uses of NFC:
Vehicle NFC Tags. NFC tags can also be used in your car. They can toggle between settings and assist you to create your favored environment. You can always create a Bluetooth tag which would help you to turn on your NFC smartphone's Bluetooth and automatically connect to your car's stereo. Google Maps can also be initiated once you enter your car. There are reports that car manufacturers are trying to implement this technology for keyless entry in your cars over the radio frequency currently used.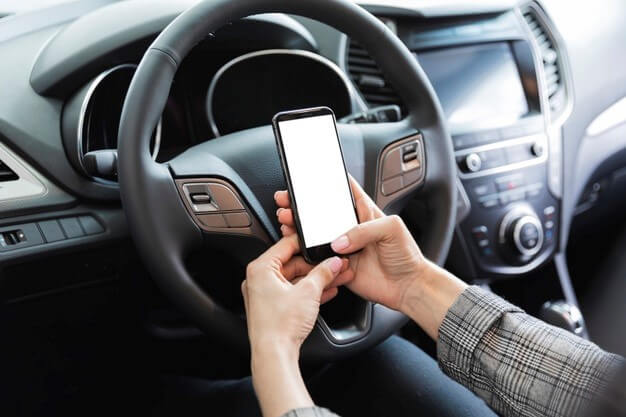 Transfer Data.  There are many ways to transfer data from one smartphone to another. But the easiest way to do so is via enabling NFC on both the phones and placing them back to back. It is an automatic process and does not involve any complex pairing process. It is possible to share images, videos, contact information and other types of data by just tapping the back of two phones. You can also send directions to a particular place you want your friend to visit.
Game tags. Nintendo's Ambiio uses NFC tags in their physical toys which can be combined with the consoles to provide the ultimate gaming experience. With the toys in hand, children can influence the result of their games on consoles and this has made it very popular among kids. The technology used is an NFC tag in the action figures and an NFC reader in the console. Labeled as smart toys, Nintendo allows the players to use these physical toys to interact with the digital counterpart.
Create Tags. NFC tags are small devices that can be purchased and programmed to create the desired action. Once a tag is programmed to carry out a specific set of instructions, touch your NFC phone to that tag would automatically perform those tasks.
Note: NFC tags also feature a toggle setting which can help you to revert the NFC settings with a second tap.
Future of NFC.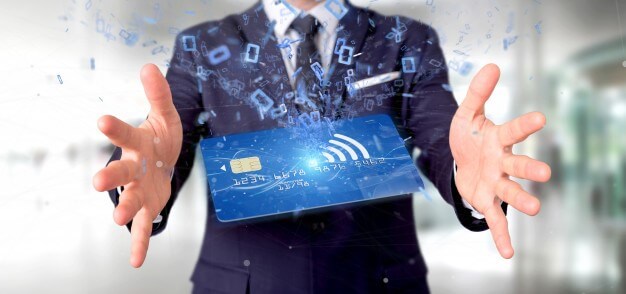 Though there are limitless possibilities of using the NFC tags, it has been actively considered to be used in the Education sector. University campuses can use NFC touchpoints all over to guide their students with directions to their various departments. This would be beneficial for foreign students. Also, Museums can use NFC tags near their displays which provide extra information about the artifacts and priceless exhibits.
Limitations.
NFC technology is not available on all devices. Though it is becoming more and more popular but still there are devices that do not support NFC.
There can be compatibility issues with some file types which do not support NFC transfer.
Locating an NFC chip especially on a large poster can be difficult unless labeled properly. It does not recognize the device when it is near to it as in the case of radiofrequency but requires a touch between the chip and the receiver.
The sender and receiver always must be near each other.
Safety Concerns.
In NFC technology, the sender and receiver are close to each other. It is theft-proof as a potential hacker would have to be near the devices to steal any information. While using NFC for payments vis Google Pay, the customer's account details are never sent to the merchant. It is very beneficial in cases of no internet or in the absence of a cable to do data transfer.
NFC has been gaining popularity commercially only in the field of payments and digital marketing. However, it can be used in homes and offices for personal use as well. The true potential of NFC has not been fully discovered yet and the future will depend on how many creative NFC uses can be discovered.
Follow Us: