Regardless of the brand or model, internet accessibility is probably one of the first few things that we seek in a smartphone. In fact, quite a major part of our internet browsing happens on our smartphones which in technical terms is known as a data connection. The data connection can further be broken down into (i) mobile or cellular data and (ii)Wi-Fi and there are times when we have to deal with data connection problems in our Android mobile.
Here are some quick and easy ways using which you can fix data connection problem in an Android mobile –
1. Restart Your Device
Sometimes if your Android device is not connecting to Wi-Fi or mobile data, all that it would take to see your mobile data or Wi-Fi up and running is just a quick restart, that's it!
2. Check If You Have Turned Your Mobile Data Is Turned On And The Signal Is Right
Especially, in the case of dual SIM phones, you would want to make sure that you have paid the bill of your service provider failing which you might not be able to access your mobile data. Secondly, check if you have turned the mobile data on. For this –
Swipe down the 'quick settings' menu and tap on the mobile data You could also long-press the 'mobile data' option and check if you have pushed the mobile data slider to the right. Also, check if you have selected the SIM whose mobile data facility is active.
Alternatively,
You can follow the path mentioned below to manage your service providers (ISP)
Settings > Connections > SIM Card Manager
3. Remove The SIM Card And Reinsert It back
One of the first things that you should do if you find that your Android device is not connecting to Wi-Fi or failing to show mobile data then remove your SIM card, reinsert it back and then reboot your device. You may also check if it's just the mobile data of your SIM card that is inaccessible or is your device not responding to the mobile data of other SIM cards as well.
4. Factory Reset Your Android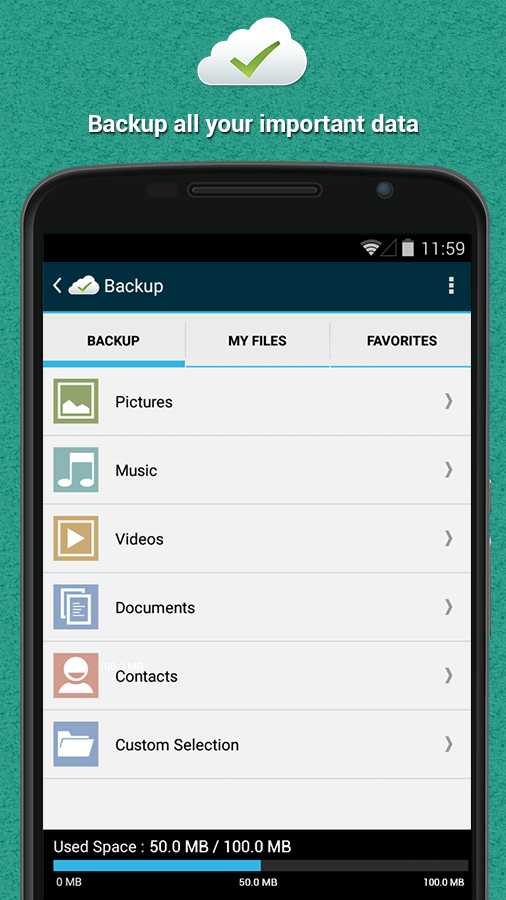 If you perform a factory reset on your device, your phone will be brought to its original state. Which means its original settings are also reset. But, before tapping on the Factory Data Reset, make sure that you have a backup in place.
While you may choose to create a backup on Google servers, there are many other options that proffer complete privacy and zero-data leakage.
For instance, Right Backup Anywhere from Systweak is a great option when it comes to creating a backup of your data. The app is compatible with all devices and is protected by SSL security which saves your data from any unauthorized access.
5. Forget All Wi-Fi Networks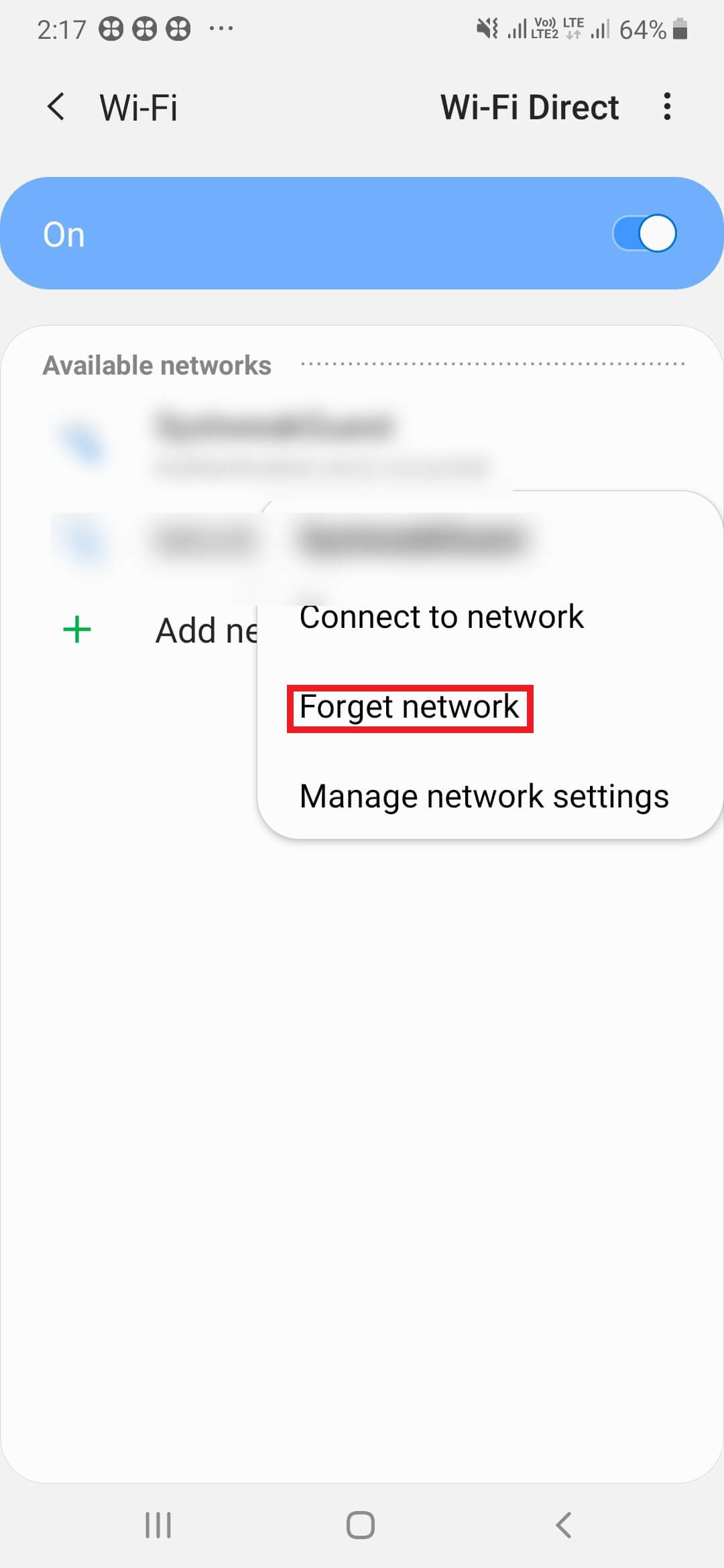 If you are unable to connect to the Wi-Fi, you can try forgetting all the available networks on your device. But, before that, it is advisable to gain all the details like the password of the Wi-Fi you wish to log into. To do this –
Long press the Wi-Fi icon on your device
You will then see a list of Wi-Fi network
Choose your network and tap on it
Now towards the bottom right, you will find 'forget' tap on this
You can now scan for your network or manually add one.
6.  Reboot Your Smartphone And Router
Check if your router is all up and running. You can simply do this by checking that all the lights are flashing. You could also check the availability of your Wi-Fi on other devices. If the Wi-Fi is available on other devices, you might as well have to reboot your Smartphone.
7.  Reset Your Network Settings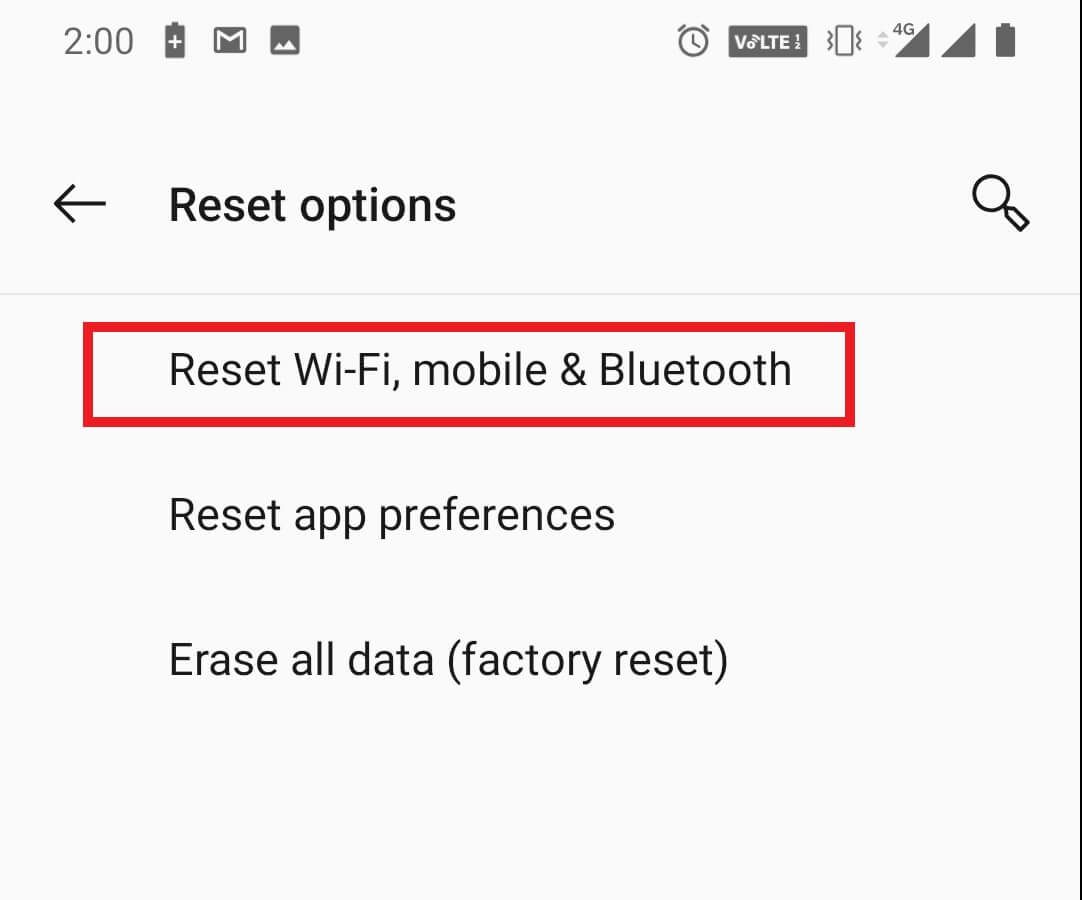 If your Android device is not connecting to Wi-Fi, try resetting your network settings to the original which might help you fix the issue. For doing that follow the path mentioned below.
Settings > System > Reset options > Reset Wi-Fi, mobile & Bluetooth
Other Fixes That Could Fix Android Not Connecting To Wi-Fi
We hope that the above mentioned fixed will work for you (in most cases). Here are some other ways you can deal with Android Not Connecting To Wi-Fi:
Turn your Bluetooth off. Your Bluetooth could be interfering with your Wi-Fi
Toggle with your Airplane Mode. Switch it off for a few seconds and turn it back on
It could be that your Bluetooth is disabling your Wi-Fi, so you could even try switching your Bluetooth off.
So, these are some of the fixes to apply when you have issues with your data connection on your Android phone.
Did you like the article? Please share your views in the comments section below.
Follow Us: