You must have heard it a hundred and thousand times – use  complex and somewhat lengthy passwords. Though having a strong password is having a strong password is the need of the hour, thinking of one such complex password for several accounts can be a headache. The truth is, using the same password across all the accounts might sound convenient but, it certainly isn't a good option and here's something even more alarming – there are more than 300K password breaches daily Knowing the fact that it's practically difficult to remember passwords for all your accounts, Google's inbuilt Google Password Manager comes across as an option using which you can save yourself from the plight of remembering passwords.
The Google smart Lock embedded in Google Chrome lets you sync passwords across all your device where you use Chrome.
Google Password Manager – A Way to Remember Passwords of Your Accounts

Google Chrome is the first choice of browser for many internet consumers and thereby, Google smart Lock  has gained immense credibility. And, why won't it be? It has a myriad of features. Among so many features, lies an inbuilt Google chrome password manager that saves you from remembering every single password. It also lets you generate and save unique passwords and helps you fill cumbersome online forms.
While Google Chrome Password Manager is great, it should not be your only password manager. Knowing the fact, that your personal data could still be used for advertisements, wouldn't you like to have better and even more safe password managers for Windows?
Why? Let's say, your machine is accessed by someone else or if the website you are using is in the hands of a hacker. Do you know what is going to come next? Your passwords will be compromised.
Google Password Manager Alternatives
Even though Google Password Manager exhibits some of the great features, here's what more you can expect from the other best available password managers
Features of An Ideal Password Manager
A good password manager comes packed with several features like –
Easy to use interface
One master password to access all the confidential data
Automatic login and online form filling capabilities
High end-to-end security
Storage and generation of unique and strong passwords 
If you are solely reliant on the google password manager, here are some options that will make you think again –
TweakPass is one such password manager that ups your security game. It is a highly advanced yet simple to use password manager that locks all your critical confidential information like notes, passwords, credit and debit card details, bank account details in a secured vault.
The best part, all you need to remember is just one master password, that's it!
1. TweakPass – Best Google Password Manager Alternative
Download TweakPass
Full Review on Tweakpass
Using TweakPass you will be able to swiftly login into an account within a matter of seconds. All the credit goes to its ability to sync data automatically. That's just one of the many advantages that you get with TweakPass. Apart from that –
You will have to memorize just one password and the rest will be taken care of
You can easily manage all your passwords and confidential data via a single master password.
You won't have to think of new passwords every time
Don't worry! TweakPass harps the age-old tune of IT Pro's and helps generate strong, complicated and unique passwords. Plus, with a robust Chrome extension all your passwords will be saved securely, and you'll be able to auto login on websites and fill forms.
It doesn't need a tech-genius to decipher the whereabouts of the application!
The User-Interface is  extremely simple and easy to understand.
Cyber security Will Back You All the Way
TweakPass is backed by the world's strongest multilayered PBKDF2 SHA-256 AES security.
You can access your confidential data from anywhere and anytime
TweakPass is available both as a desktop application as well as a Chrome extension and both run in tremendous sync.
Here's How You Can Use TweakPass
And, in case you encounter any issues you can always reach out to the dedicated 24/7 email support that helps you retrieve your password in case you forget it.
Unlike other password managers that could prove to be heavy on your pockets, TweakPass comes at $2.5/month (billed at $ 29.95 annually) only!
2. LastPass Password Manager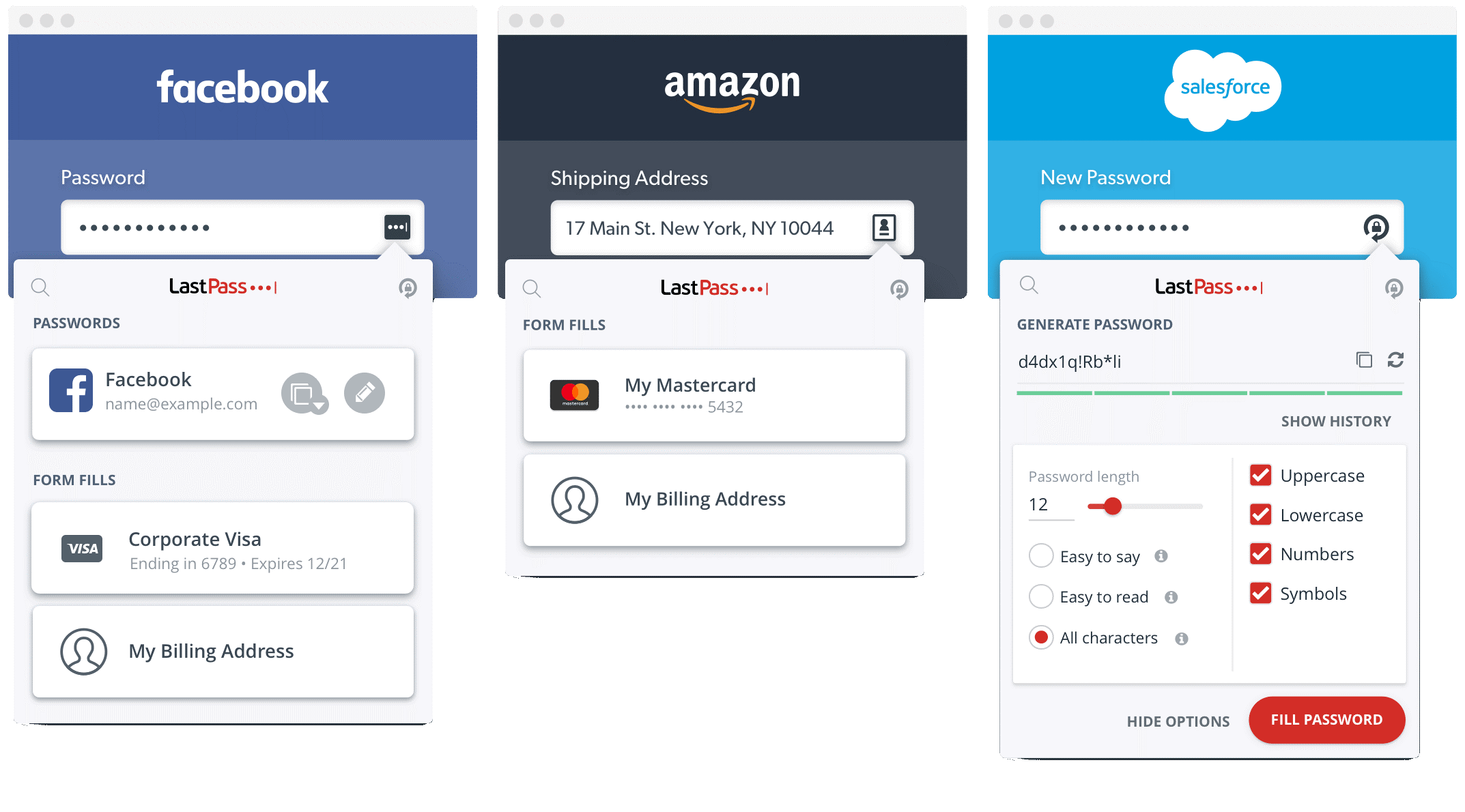 For long LastPass is seen as an alternative to Google password manager and for several reasons. Since you might be having several passwords for various accounts, LastPass remembers them all for you. Here are some of the spectacular features –
Password availability on all devices. You save password once and you can access it across all the devices
Available for both business and personal use
Generates new password every single time
Provides you with comprehensive reports if it senses a breach in security
Multifactor authentication
Allows you to store digital records such as Wi-fi passwords, insurance cards, etc.
In case of emergency, your LastPass account can be accessed by your family and friends
Pricing
You get a free 30-day trial in which you can access all the premium features while the premium version is billed at approximately $ 48 USD per user.
Also Read: LastPass vs Dashlane vs TweakPass Password Manager
3. Dashlane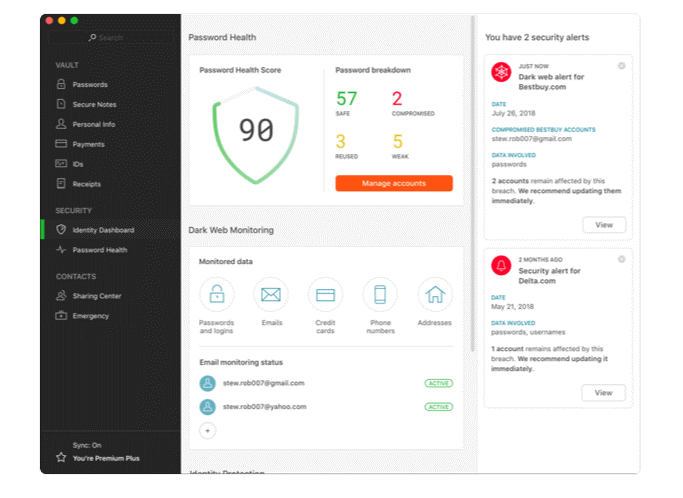 If there were three words that could best describe this Google password manager, they would be simple, smart and safe. It has two versions – free and premium. Let's have a comparative look at both the free and premium features –
With the premium version, you get unlimited password storage whereas with the free version you can store up to 50 passwords
The premium version gives you the facility to manage passwords across all devices whereas with the free version you can have your passwords only on one device at the max
The premium version offers you personalized security alerts and VPN whereas the free version offers you payment autofill and instant form filling facility
Pricing
Dashlane's premium version is billed as $ 3.33 per month and this is billed annually.
4. RoboForm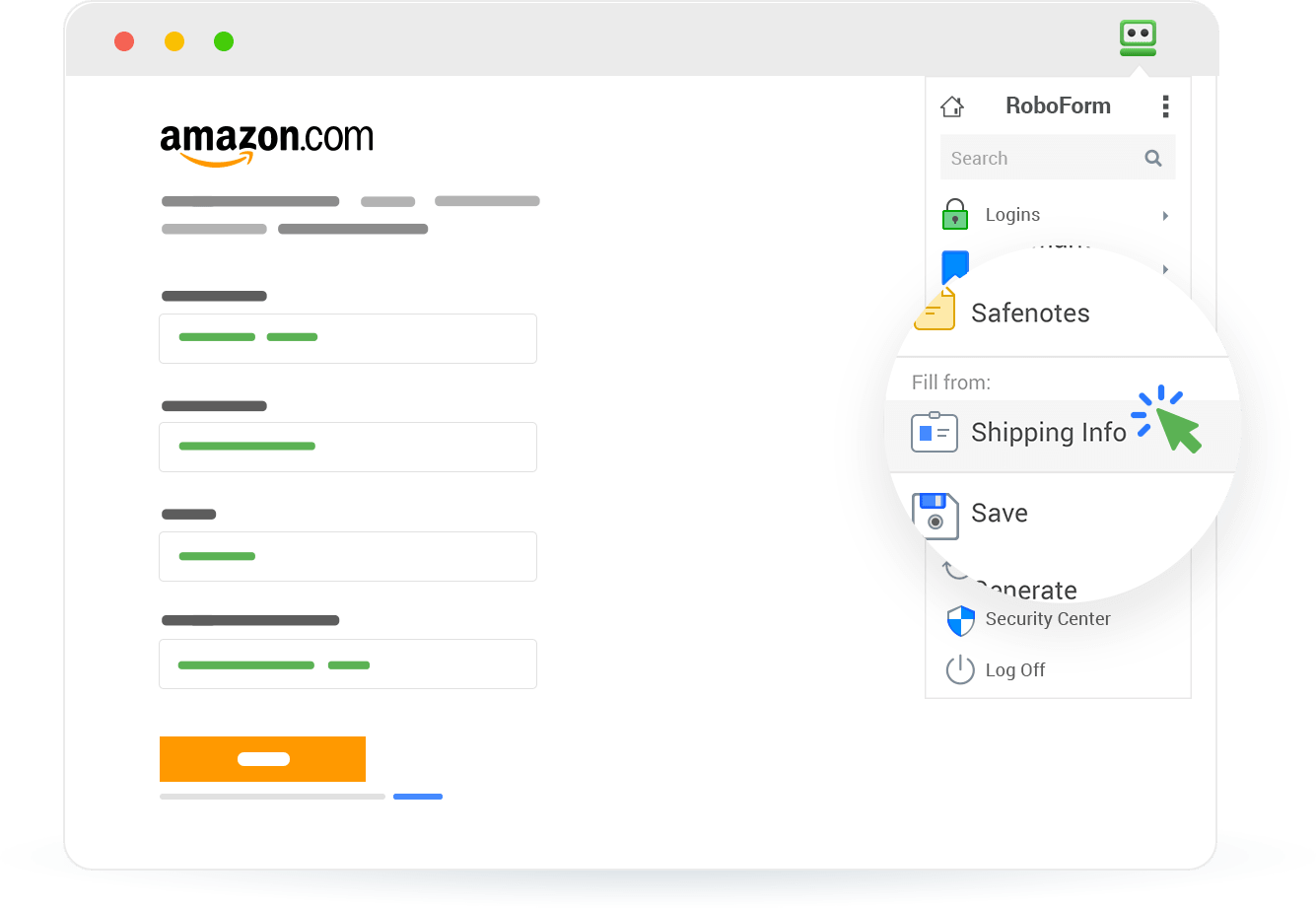 RoboForm is available in both free and premium variants. It is yet another great contender that can compete Google password manager is RoboForm. It's an inexpensive way of managing passwords that provides a robust layer of protection that no one can pass. It displays a host of features like the ones mentioned below –
One-click login on all websites
You can access your passwords across all devices and browsers
Supported by all platforms – Android, Mac, Windows, iOS
Optional local-only storage and easy offline access via desktop and mobile apps
Pricing
 The business trial is available for 14 days for 30 users after which pricing starts at USD 33.95 $ per year for upto 10 users.
5. KeePass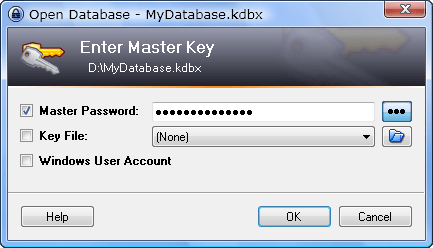 Is a customizable, powerful and free password manager which is even an open-source platform. It runs on all devices. Its look might not be very fancy, but it does a fantastic job when it comes to safeguarding your passwords. Here are some of its features –
Random password generator for generating unique and strong passwords
KeePass uses military-grade AES security to encrypt passwords. Even if your OS dumps KeePass process to disk, there is still no chance that your password will be revealed
One master password is enough to encrypt or decrypt the entire database
KeePass can be carried on a USB stick and runs on any Windows system without the need to be installed
The password list can be exported to various formats such as XML, HTML, TXT or CSV, it can, therefore, be used with other applications as well
Conclusion
Passwords are the key to protect your digital identity and data. With robust password managers like TweakPass, passwords become more of a boon than a bane. Using it you can browse the web in a carefree fashion, give your cyber security an impenetrable shield and shift all your focus on tasks that need your attention. TweakPass is one of the best Google Chrome password manager alternatives you can use.
Next Read: