Why have an alternative to Google Maps when it itself can offer you extreme amazing features with frequent updates? While thinking of the best navigation apps, there are a few reasons that restrict you to use Google Maps and you incline towards an alternative.
The user always thinks of using an app that can be more accessible and is robust enough just like Google Maps or even more than that. What is the best alternative to Google Maps? Is it MapQuest, Waze or any other?
We will discuss both online and offline maps and navigation apps for your devices offering you the best of features and helpful information. Here's the list of navigation apps other than Google Maps, if you face Google Maps not working problem or just want to ditch Google entirely.
Google Maps Alternatives To Try In 2021 (Android and iOS)
1. MapQuest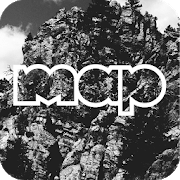 One of the best Google Maps alternatives is MapQuest especially for people using public transport for their daily commuting. This is an amazing turn-by-turn navigation app where you can even use voice navigation while walking, driving or exploring. You can even compare local transportation services amidst your route and book cabs or so from the app itself.
Features:
Up-to-date satellite imagery and maps.
Turn-by-turn voice navigation for walking and driving directions.
Real-time traffic updates.
Live traffic cameras that lets you view road conditions.
2. Pocket Earth
Platform: iOS
One of the rapidly growing navigation apps for iOS platforms, Pocket Earth is a Google Maps alternative that uses OpenStreetMap data for up-to-date navigation. This amazing application is available for offline maps and navigation. The app is free for use and has covered more than 1,00,000 places and all of them are 
Features:
Access maps online and offline and save data roaming costs.
Personalize maps to show the info you want.
Online Routing with directions of your multi-stop itineraries.
Online street address search and contacts integration.
3. OsmAnd
If you are looking for offline maps and navigation apps, OsmAnd tops the list. This Google Maps alternative gives you free access to high-quality offline maps available all across the world. With its amazing features, voice and visual navigation, and other notable points of interest, you can use GPS navigation along with turn-by-turn voice guidance.
Features:
Turn-by-turn voice guidance.
Driving routes get rebuilt whenever you deviate from them i.e. Rerouting.
Massive lane guidance, street names, and ETA will help along the way.
Shows speed limit and get reminders if you exceed it.
4. Maps.me
Another alternative to Google Maps in the list is Maps.me. Get this awesome navigation apps for your device with turn-by-turn navigation. Available for iOS and Android platforms, this location navigating app is trusted by millions of travelers all across the world. This free GPS app is worth checking out for its full-featured search function, voice navigation and much more.
Features:
Along with the location, you can check for restaurants, ATMs and places of interests.
Maps.me is ad-supported and you can pay to remove them.
Directions to points of interest (POI), hiking trails and places missing from other maps.
Maps are updated by millions of OpenStreetMap contributors daily.
5. Waze
This is yet another Google Maps alternative you can consider opting in 2021. This amazing navigation app for smartphones lets you know in advance what is happening on roads. With Waze, you can know about traffic, on-road constructions, diversions and much more. Change your route with Waze and get the fastest route with lesser obstacles.
Features:
Instant route changes to avoid traffic and save you time.
Listen to your favorite music, podcasts & more right from Waze.
Get ETA based on live traffic data.
Choose from a variety of voices to guide you while you drive.
Summing Up: Which Google Maps Alternative Will You Choose?
Although all of the navigation apps listed above provide real-time traffic updates and information about the local interests just like Google Maps itself. But, you are free to choose any of these trending Google Maps Alternatives. Which one do you use- Google Maps or any of its alternate navigation app while traveling? If you have tried navigation apps other than Google Maps or the ones listed above, let us know in the comments section below. We have all our ears open!
Next You May Like To Read:
Fix For Google Maps Not Working On Android Problem
How To Use Google Maps Offline On Android
Feel free to share your experience with us. Also, don't forget to like us on Social Media.